Emmy-nominated All My Children villain Matthew Cowles (Billy Clyde Tuggle) has died. The actor passed away on May 22, 2014, with his family by his side. Cowles was 69.
"Matthew Cowles passed away on 5/22," Cowles's manager, Tsu Tsu Stanton announced on Twitter. "I had the pleasure of being his manager. He was a very gifted and kind man who loved life and everyone."
The son of actor and theatre producer Chandler Cowles, Cowles was born September 28, 1944, in New York City.
Cowles starred as the titular character in the 1966 Broadway adaptation of James Purdy's novel Malcolm. It was the first of several characters Cowles would breathe life into on the Great White Way. Cowles also appeared in The Time of Your Life and Sweet Bird of Youth.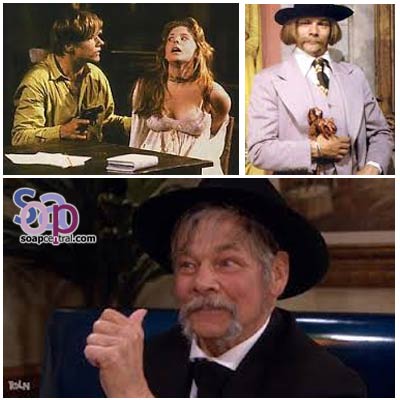 In 1969, Cowles made his first television appearance as Joe Czernak on the drama series NYPD. Elsewhere on television, Cowles made guest appearances on such television mainstays as Kojak, Law & Order, and Miami Vice.
Cowles skyrocketed to fame in 1977 when he was cast as the villainous pimp Billy Clyde Tuggle on All My Children. Cowles remained with the show through 1980 before leaving, but he would eventually reprise the role in 1984, 1989, and 1990. Nearly a quarter of a century later, Cowles surprised fans by walking the Red Carpet at the premiere celebration for the 2013 Internet relaunch of All My Children.
Cowles's work on All My Children earned him two Daytime Emmy nominations -- 1978's Outstanding Actor and a 1981 nod as Outstanding Actor in a Supporting Role.
While daytime viewers will forever remember Cowles as the pimptastic Billy Clyde Tuggle, the actor also briefly appeared as Eban Japes on Loving, and on The Bold and the Beautiful in 1997 as Curtis.
On the silver screen, Cowles's first film role was in the 1969 dramedy Me, Natalie. Al Pacino also made his debut in the film. Cowles made an appearance as Merle in the 2000 soap send-up Nurse Betty. More recently, Cowles appeared in the 2010 Martin Scorsese film Shutter Island.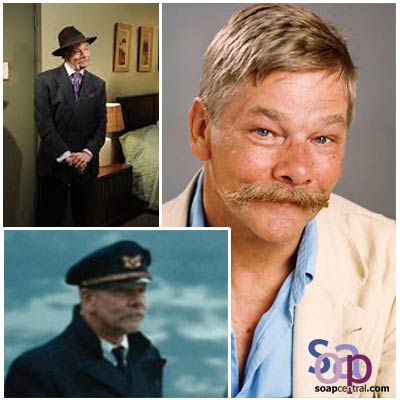 Like his daytime alter ego, Cowles proved that he had more than one life to live. In 1999, there were reports of Cowles's death that were greatly exaggerated. Miami police reported that Cowles had been the victim of a savage murder, and local news outlets picked up the story. After further investigation -- and Cowles being found very much alive and in Connecticut -- the victim previously pegged as Cowles was identified as Max Maislin, a man who had lied to his friends about having played Billy Clyde Tuggle.
"RIP Matthew Cowles. My All My Children dad, an incredible actor, and lovely man," actress Liz Vassey (ex-Emily Ann Sago) posted on Twitter.
An enthusiastic motorcyclist, Cowles met his wife, actress Christine Baranski, when he offered her a ride home one night on the back of his bike after a party. Cowles and Baranski were married in 1983.
In addition to his wife, Cowles is survived by two daughters, Isabel and Lily.
Share your favorite Matthew Cowles memories with us in the Comments area below or you can also click here to submit feedback.