AMC's Susan Lucci makes a return to Pine Valley
Posted Tuesday, February 02, 2016 10:05:30 AM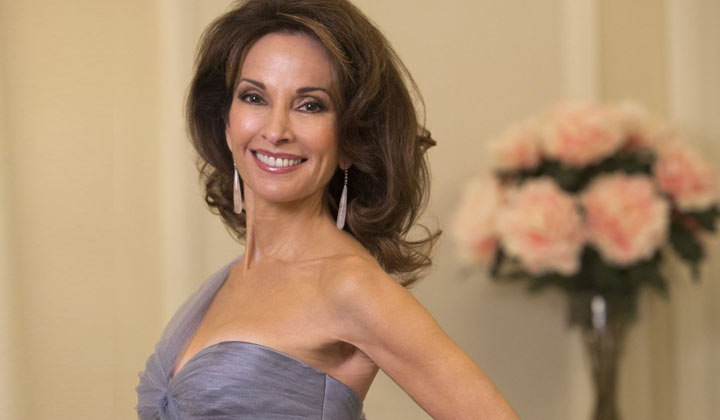 It seems almost impossible to imagine, but All My Children's Susan Lucci (ex-Erica Kane) was thisclose to Pine Valley recently. So close, in fact, there's no doubt she felt the ghosts of Chandler Enterprises, the Glamorama, the Valley Inn, BJ's, and the Pine Cone Motel.
The actress took to her

As for what fans can expect from Lucci's The Dr. Oz Show appearance, the official show teaser says she'll be opening up about the serious family health issue she's been dealing with for years and a horrifying accident that almost left her disfigured as her career was just starting.

To catch the emotional reveals, tune in to The Dr. Oz Show on Wednesday, February 3.

What do you think about Lucci returning to her former AMC home? Did you know she was in a serious car accident in her early acting days? We want to hear from you -- and there are many ways you can share your thoughts.
INS AND OUTS: WHO'S COMING AND WHO'S GOING
MAKING HEADLINES: NEWS FROM AROUND THE SOAPS