Every week, our Two Scoops columnists share their thoughts and opinions in the Two Scoops commentary columns. Those columns are archived to allow fans a chance to make sure that they've read every opinion for every week. This archive features columns written about The Bold and the Beautiful in the 2017 calendar year.
To access columns from other years or to review columns for other soaps, please see the Related Information links at the bottom of this page to access a specific year. Or to view a listing of all years for which columns are available, simply click here.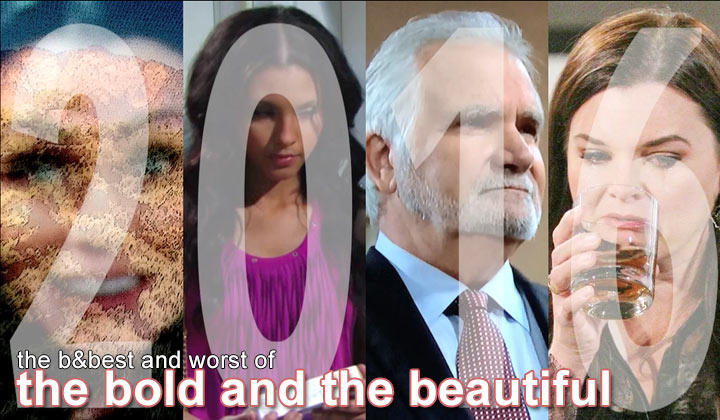 January 2, 2017
Ready to break down B&B? Two Scoops' Mike tells you -- as only he can -- what was most bold, most beautiful, and most everything else in this year-end look at 2016!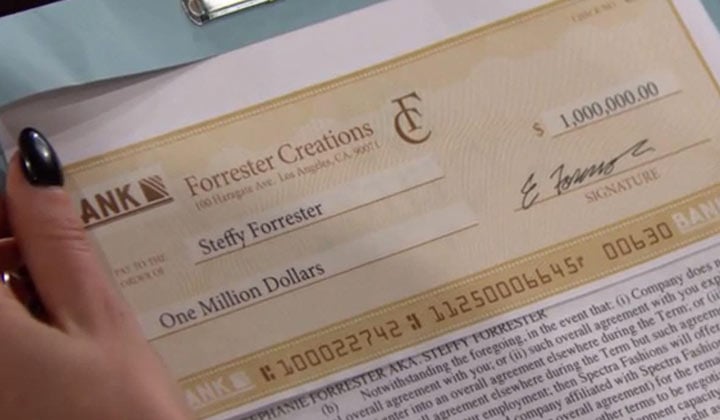 January 9, 2017
Look at all these fabulous prizes! And they can all be Steffy's if she dumps Liam. Is Steffy's life for sale? If it is, Eric's price is right. Blow the loser horn for Liam this week on the Bold and the Beautiful.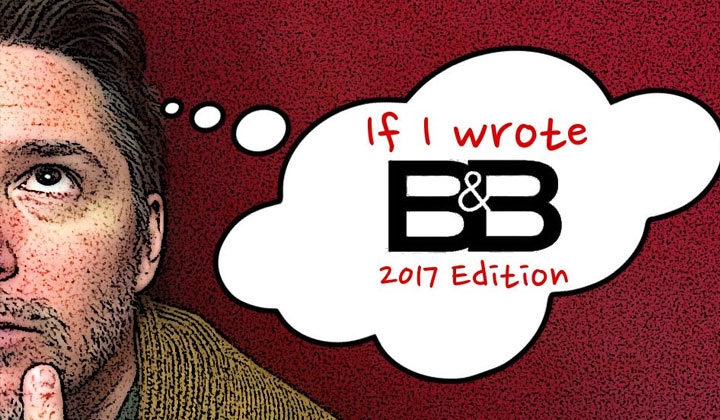 January 16, 2017
Ready to break down B&B? Two Scoops' Mike tells you -- as only he can -- what was most bold, most beautiful, and most everything else in this year-end look at 2016!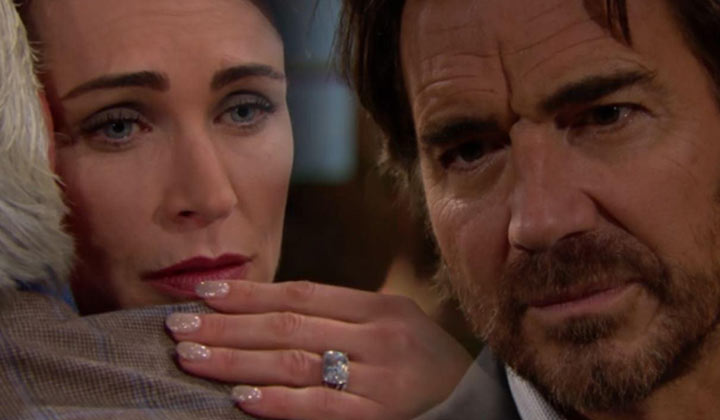 January 23, 2017
Ridge thinks he's king, and he is the king -- of failure. Will Liam ever learn that if he wants the job done right, he'd better seduce Quinn himself? Oh, how the mighty have fallen in lust this week on B&B.
January 30, 2017
Adversaries coming together. Allies coming apart. A little visit to a place called Genoa City. And Sally Spectra in the house. See how or if it all fits with Two Scoops' Mike!
February 6, 2017
Forrester Creations could use some competition, but can Sally and Saul 2.0 bring something original to The Bold and the Beautiful? We're two scoops deep in revisions this week on B&B.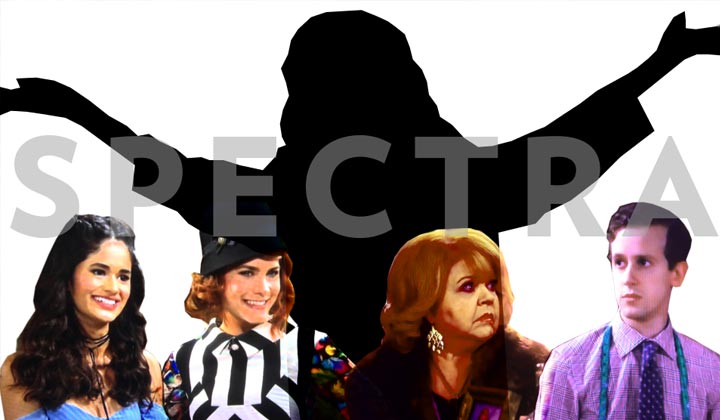 February 13, 2017
Bill and Zende ate crow, but nuSally ate up the chance to frost Steffy. Does the old recipe work on 21st century B&B? Bake someone happy with Two Scoops' Mike!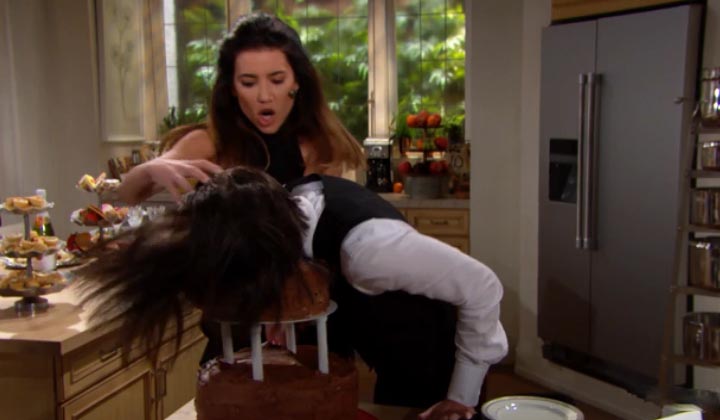 February 20, 2017
What does a cake to the face, a kiss on the lips, and a whack on the jaw make? A beautiful wedding, of course! We had a wedding without a hitch and a cheating son of a bitch this week on B&B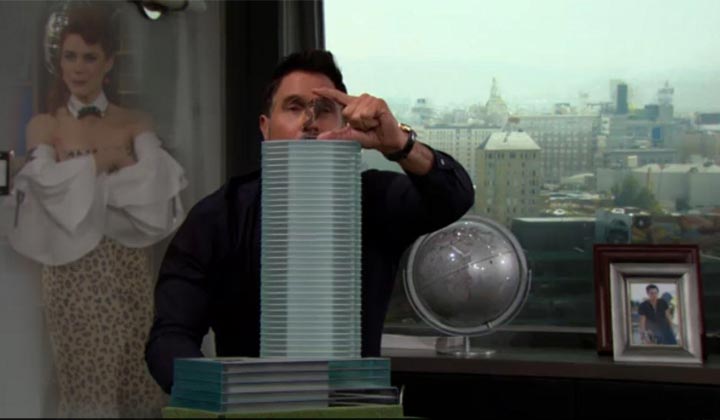 February 27, 2017
Bill's fake new about the Spectra showing gave Sally the designing blues, but Grams's plan might turn a bad review into fake couture gold this week on the Bold and the Beautiful.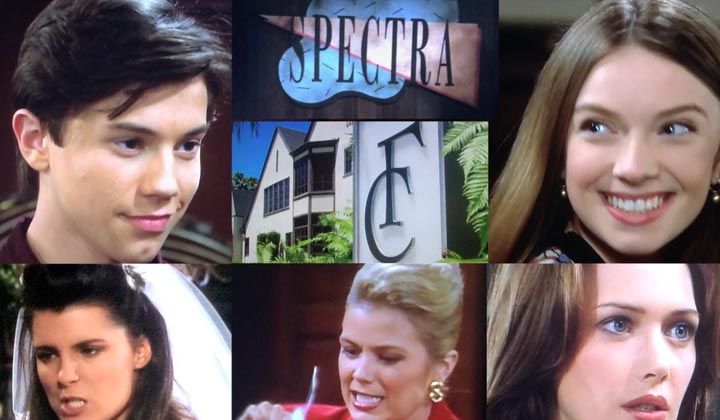 March 6, 2017
The even newer addition to the still-new Spectra clan turned heads, but are they and other Los Angeles residents dealing in alternative facts? Pivot with Two Scoops' Mike!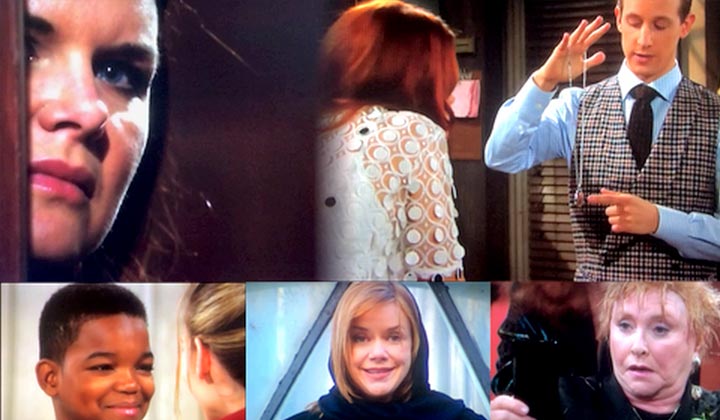 March 13, 2017
While the nuSpectras tried technology to make Coco an inadvertent filmmaker, Katie went analog to get a peep show courtesy of Ridge and Quinn. Mike spies with his little eye in this week's Two Scoops!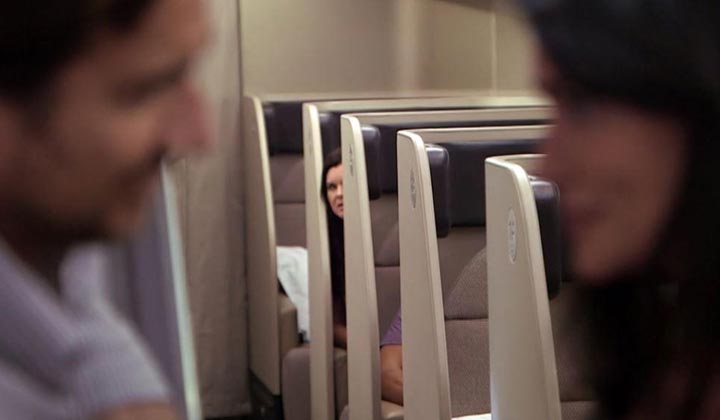 March 20, 2017
B&B is thirty, and it's pop quiz time! Show what you know and learn what you don't in this week's Two Scoops!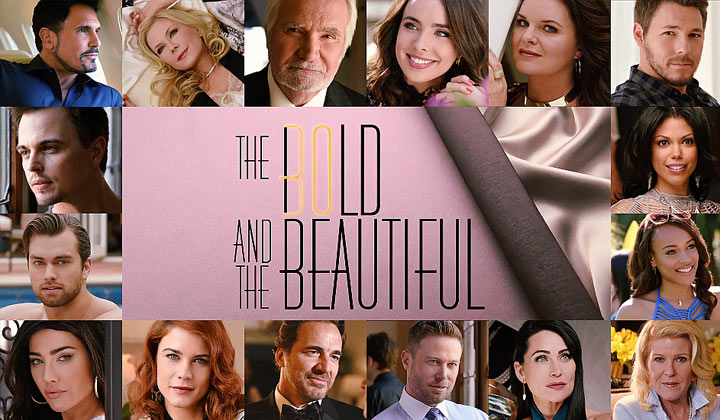 March 27, 2017
A kiss on the hand may be quite continental, but a kiss on another continent ushered in The Bold and the Beautiful's 30th anniversary. Give credits where credits are due with Two Scoops' Mike!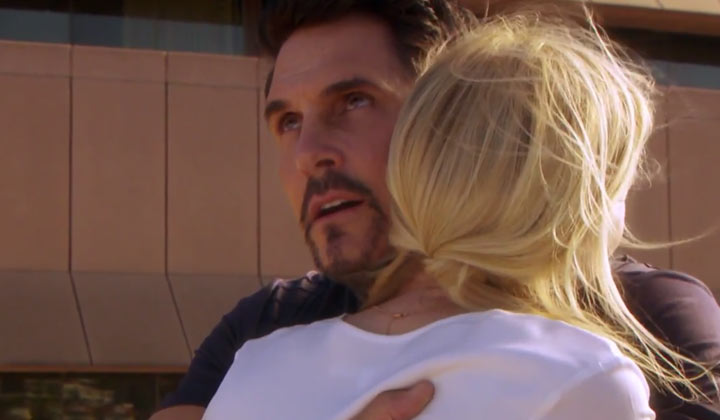 April 3, 2017
This week on B&B, kissgate exploded, and Ridge and Brooke imploded. Will Brooke pull a Hope and return to L.A., married to Bill?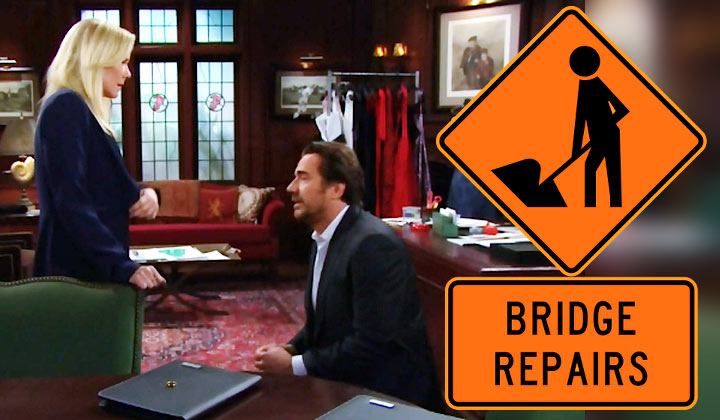 April 10, 2017
Ridge tried to propose his way through reconstruction while Shirley ordered a demolition for Sally. But what's with all the potholes in the road? Get on the freeway with Two Scoops' Mike!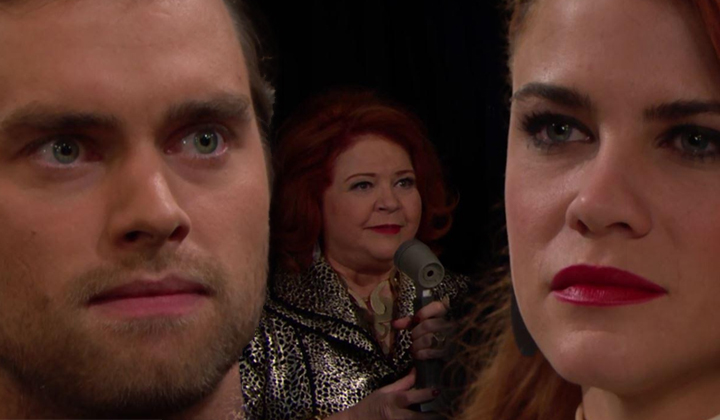 April 17, 2017
On B&B, Grand-Mommy Dearest did the crime, but Coco and Sally might do the time. Will Bill swing the wrecking ball when he learns about Spectra's designs caper?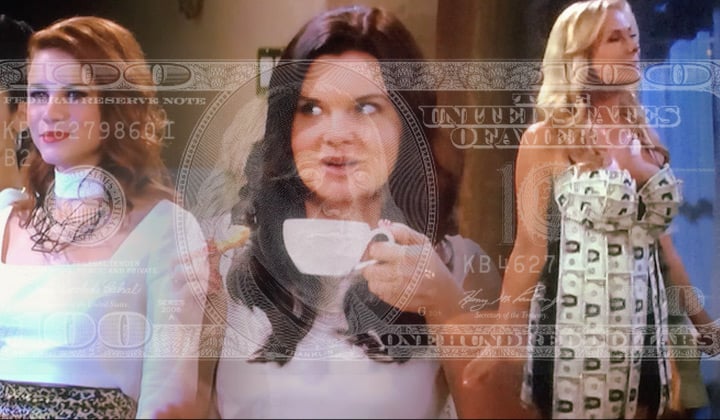 April 24, 2017
Sally stole for it. Shirley gloated over it. Katie blackmailed for it. And Brooke draped herself in it. Follow the money with Two Scoops' Mike!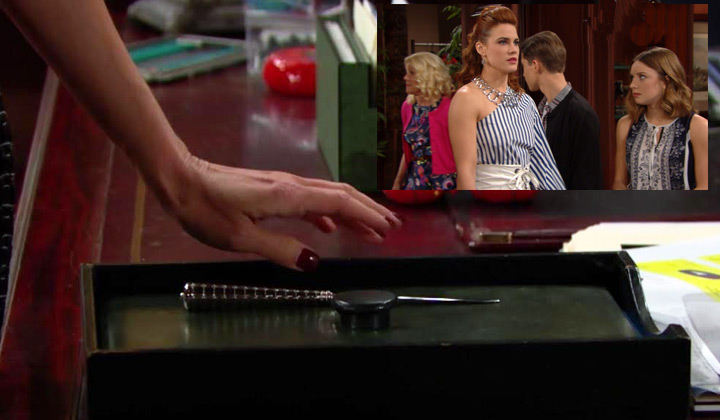 May 1, 2017
Katie has a death wish, and Quinn's eager to grant it. Bill aims his wrecking ball at Ridge, but Spectra's house of cards is the one that falls this week on B&B.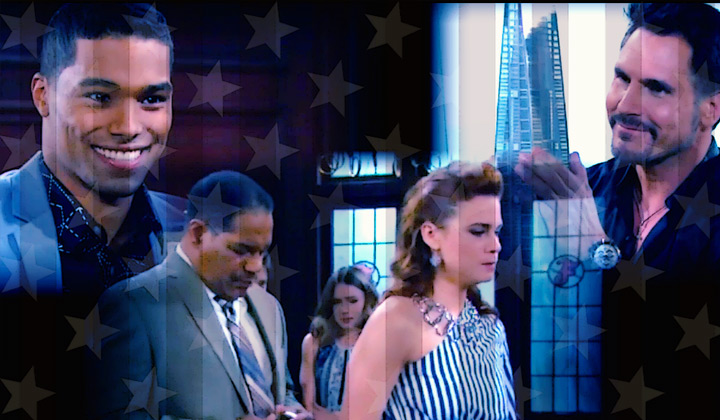 May 8, 2017
Stripes are so in this year, between Sally's wardrobe and her brush with the big house. Yet Bill and Zende fancied themselves stars while Katie played jailer! Pay a conjugal visit with Two Scoops' Mike!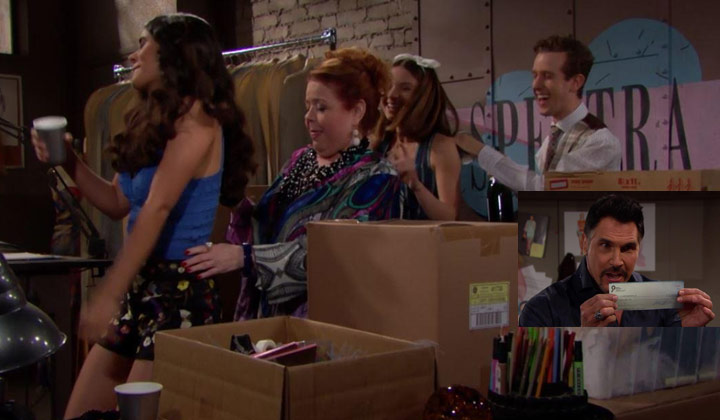 May 15, 2017
On B&B, Liam's do-gooder butterfly effect fluttered over L.A. Will Bill make Liam rue the day he sent Bill's mirrored dreams up in smoke?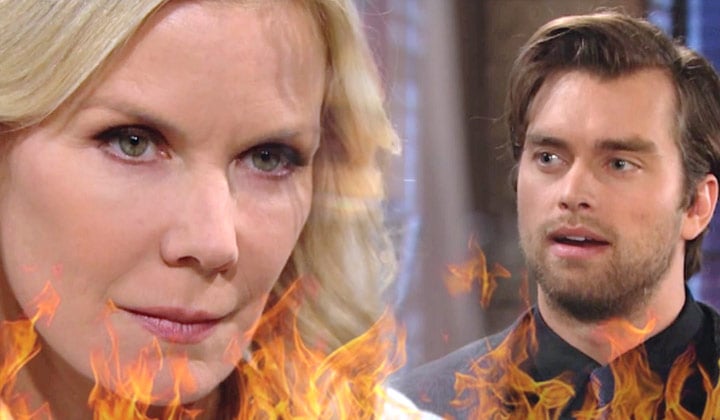 May 22, 2017
Thomas got a pink slip for saving his redhead while Brooke played coin toss with her grooms. Light it up with Two Scoops' Mike!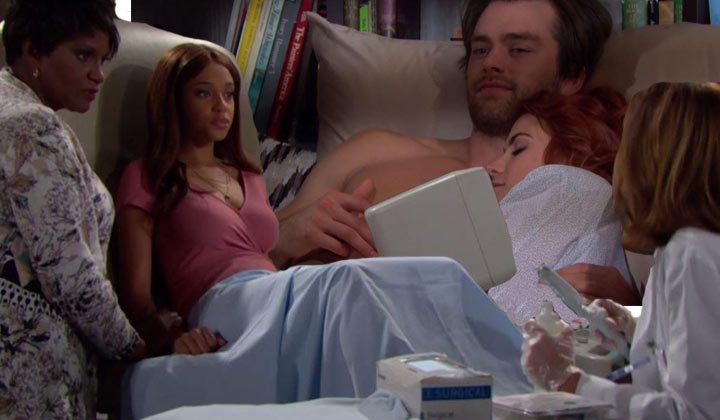 May 29, 2017
Nicole got diagnosed with sticky uterus, and Thomas got into sticky business over Sally. Will love conquer all or rip the Forresters, Avants, and Spectras apart?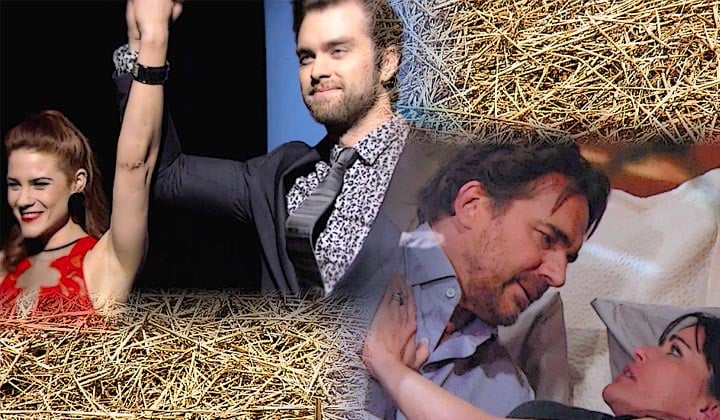 June 5, 2017
Nicole cried in her beer while Thomas and Sally rode into the sunset. Back at the ranch, Katie changed horses, and Ridge tried horsing around with Quinn! Say yes to the yee-haw with Two Scoops' Mike!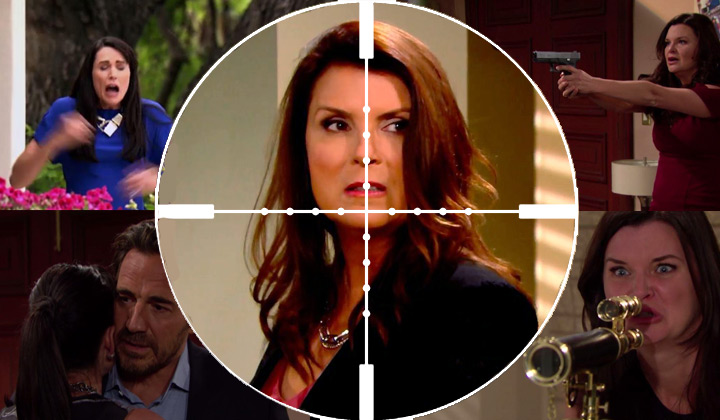 June 12, 2017
Sheila Carter is back and alive> in Los Angeles. The sinister nurse is making house calls, but will she kill or mend relationships this week on B&B?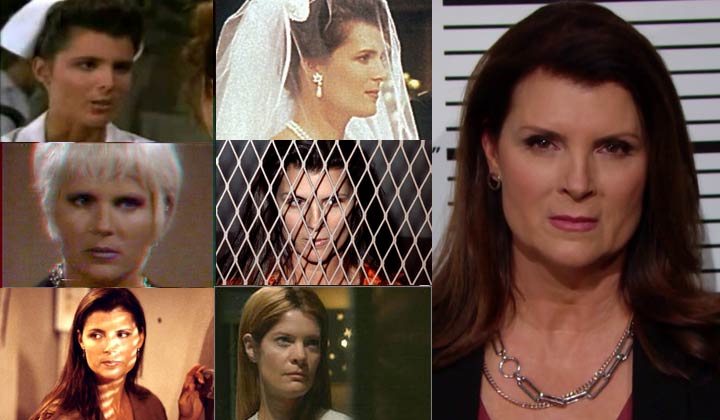 June 19, 2017
Sheila! Past, present, and future collided this week after the appearance of B&B's notorious naughty nurse and a visit from a Sharpe shooter! Go cray cray with Mike's extra-long Two Scoops!
June 26, 2017
Where's a shredder, an Uber escort, or some duct tape when you need them? Only these things could have stopped Nicole, Sheila, and Charlie this week on B&B!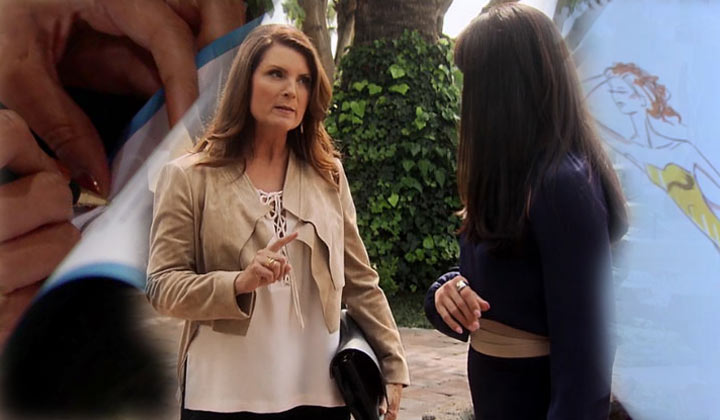 July 3, 2017
Steffy and Katie didn't think bikinis were a bad idea, and Julius thought he was Michael Jackson bad. But nobody does bad better than Sheila! Don't stop 'til you get enough with Two Scoops' Mike!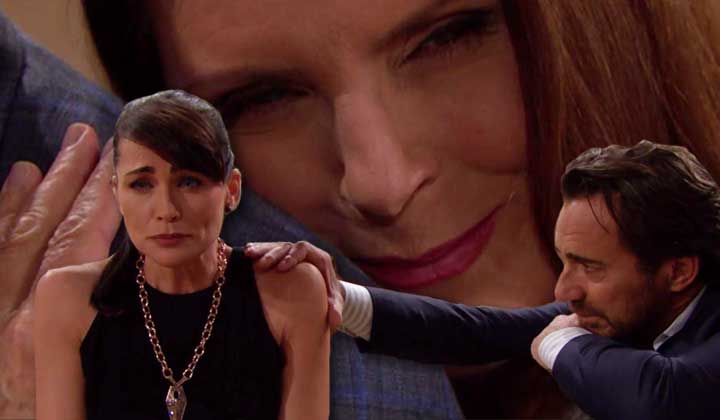 July 10, 2017
Eric is missing. Did he declare his independence from Quinn or lose his independence to a kidnapping by Sheila Carter this week on B&B?
July 17, 2017
Sexy CEO Steffy moonlighted as a concierge, arranging accommodations and lives for Thomas, Caroline, Sally, and Eric. But wait 'til you see what she considers room service! Check in with Two Scoops' Mike!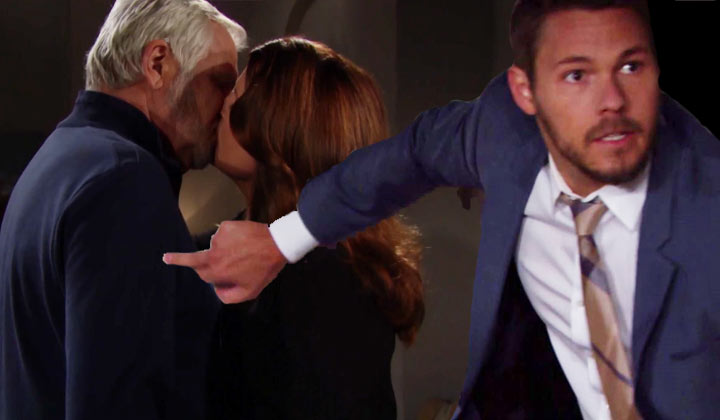 July 24, 2017
Deacon can't shoot someone, but Steffy can. Quinn can't kiss another, but Eric can. The pot and kettle both need to fix their crap this week on B&B.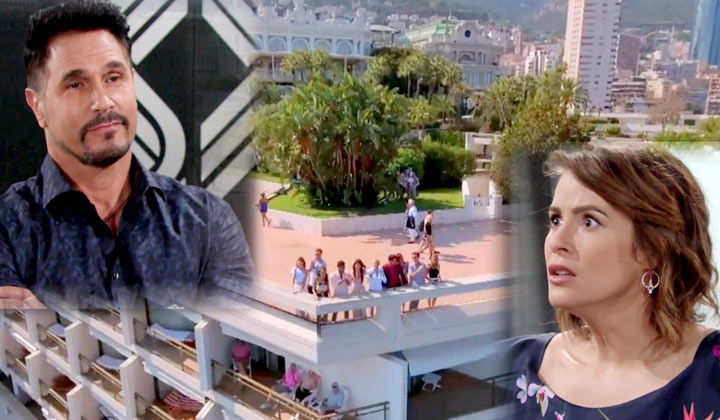 July 31, 2017
The death of Eric and Ridge's relationship? Sally and Steffy ready to kill it in Monte Carlo? That's nada compared to Bill pulling a Cabo by telling Thomas that Caroline is dying! Bucket list it with Two Scoops' Mike!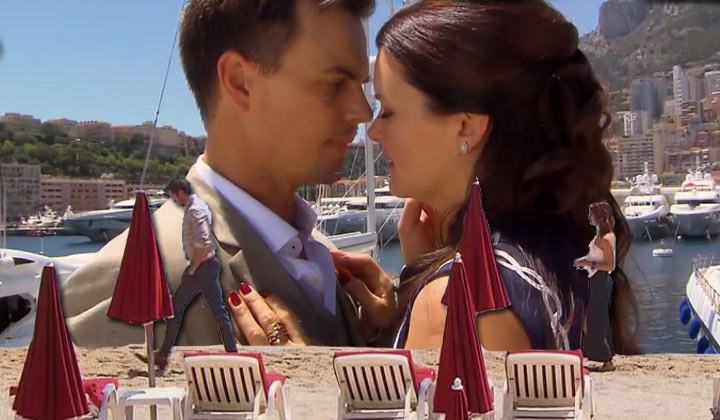 August 7, 2017
Katie put everything from Zende and Maya to Charlotte and Will between her and Wyatt. Katie needs to trust Wyatt's words: dating him will be hot and sexy -- and hot!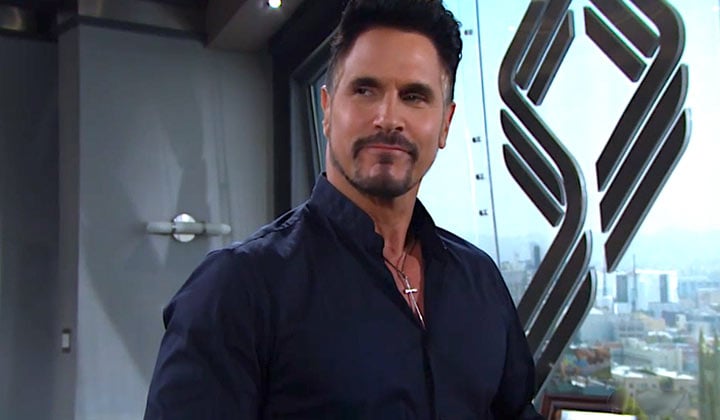 August 14, 2017
Quinn survived Eric's pretend blast and Wyatt said Katie made him mushroom. But Bill planned to lay waste to Sally and considered Liam collateral damage! Fend the furious fire with Two Scoops' Mike!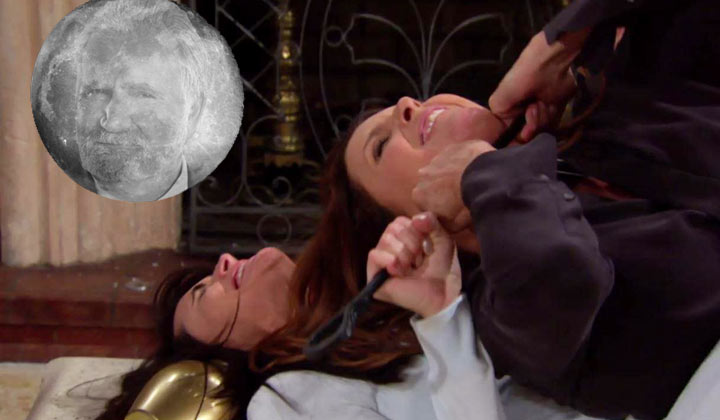 August 21, 2017
James is a druggie, Eric hides crimes, Bill orders Liam to crush Sally, and mansion insurance doesn't cover brawling bitches this week on B&B!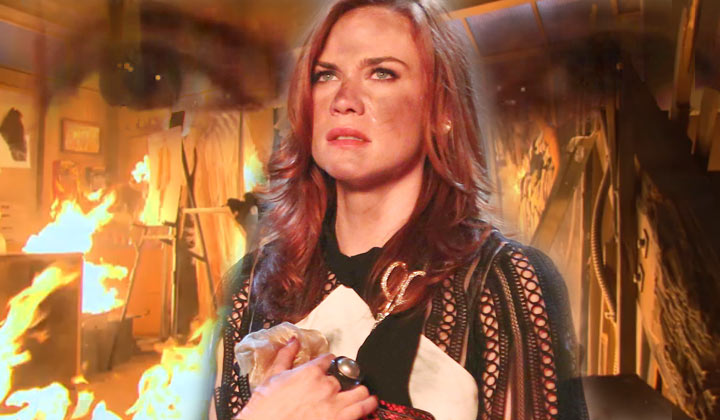 August 28, 2017
Kyatt set the sheets aflame and Sheila wanted to torch Quinn's marriage. But Bill decided to make a literal video of "We Didn't Start the Fire"! Light it up with Two Scoops' Mike!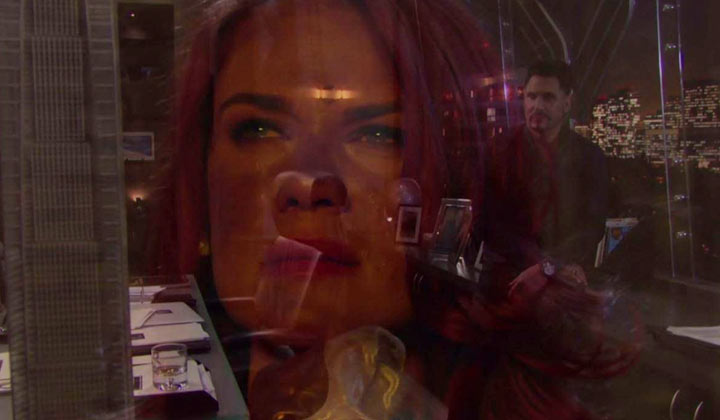 September 4, 2017
After the stunts Bill pulled, somebody's bound to kill him if he isn't imprisoned first. Find out who's likely to do the crime but avoid the time in this week's Two Scoops.
September 11, 2017
It may have taken a really long time, but Liam finally grew a backbone -- it's a shame it'll probably be gone by Sweeps. And with two leading younger men set to be gone by week's end, will there be any water left if the gene pool? Check out this week's secretly recorded Two Scoops commentary written by a special guest and do it quick before Maya has you shipped off!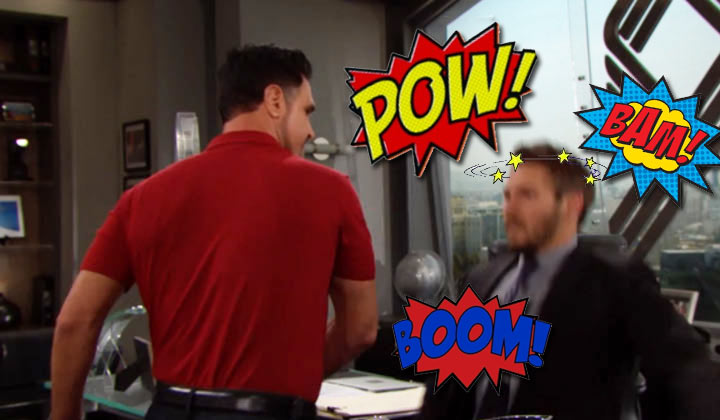 September 18, 2017
This week, a punch sparked a Spencer civil war. A good smackdown never hurt anyone, and it's the best thing to ever happen to Liam on B&B.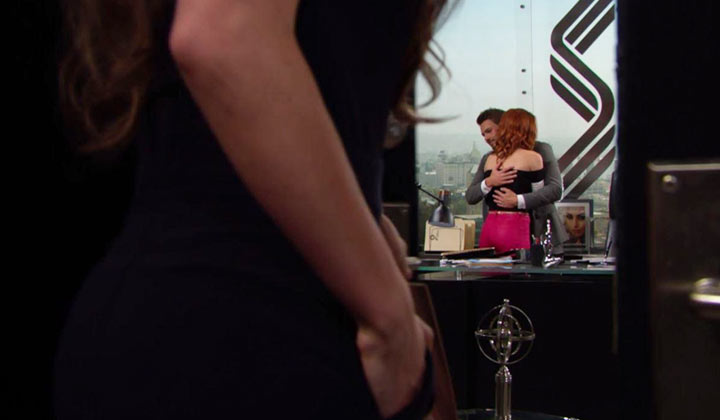 September 25, 2017
You can charge back fraudulent purchases, but what about fraudulent spouses? The toothpaste is out of the marital tube for Spencer couples on B&B.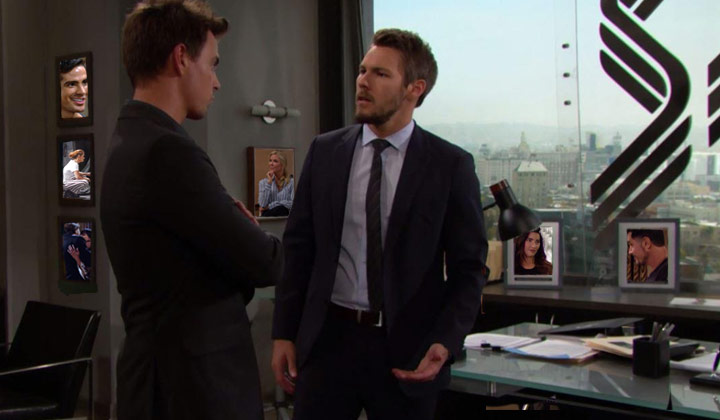 September 11, 2017
Don't you just hate it when your son is in love with your ex-wife so you have to flirt with your other son's wife whose father is trying to remarry your ex-wife? If that doesn't makes sense to you, it will by the time you're done reading this week's Two Scoops commentary. And if it does make sense, you are a sick, twisted, awesome soap fan.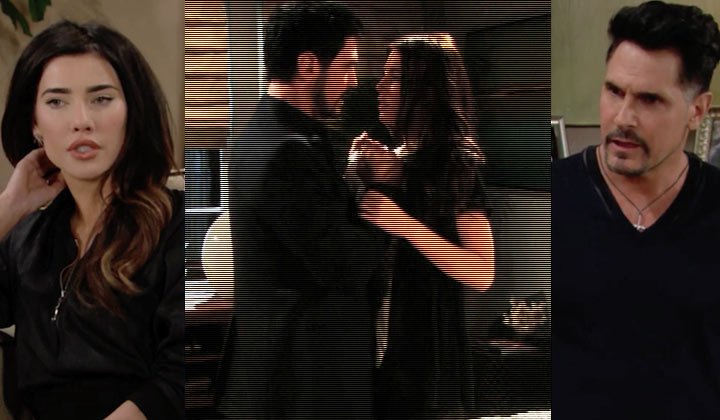 October 9, 2017
Two Scoops' Mike outran a hurricane to bring you the tale of Sheila on auto-repeat, a whistle-blown Watie, and the possibility of the long-dead Still at the center of a revenge plot! Talk about gettin' bold!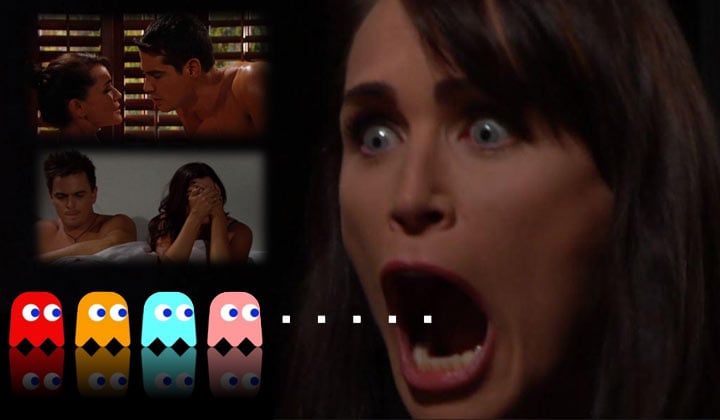 October 16, 2017
What goes around comes around only because weak sauce women keep making the same mistakes, this week on B&B.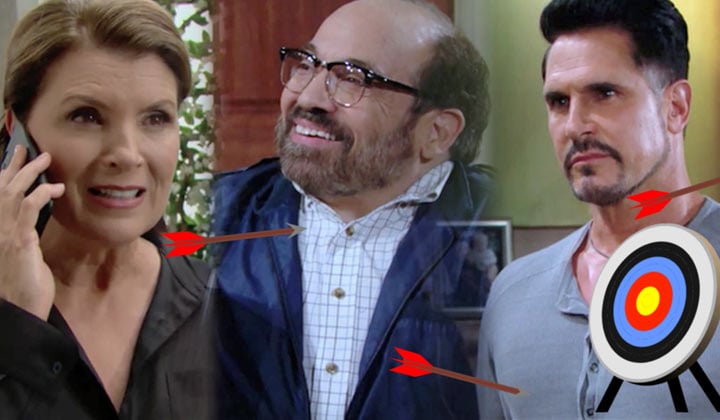 October 23, 2017
Our bold and beautiful soap let fly with storyline arrows galore this week, but many of them didn't even come close to hitting the bull's-eye. Improve your aim with Two Scoops' Mike!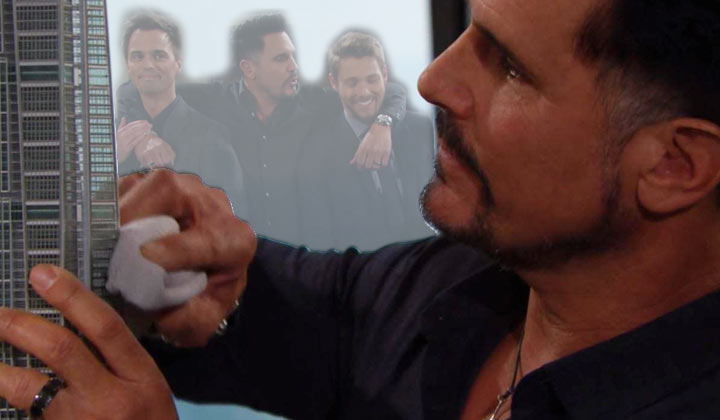 October 30, 2017
Sheila and Liam expected treats, but Quinn and Bill doled out nothing but tricks and more tricks. Get set for an explosive November sweeps on B&B.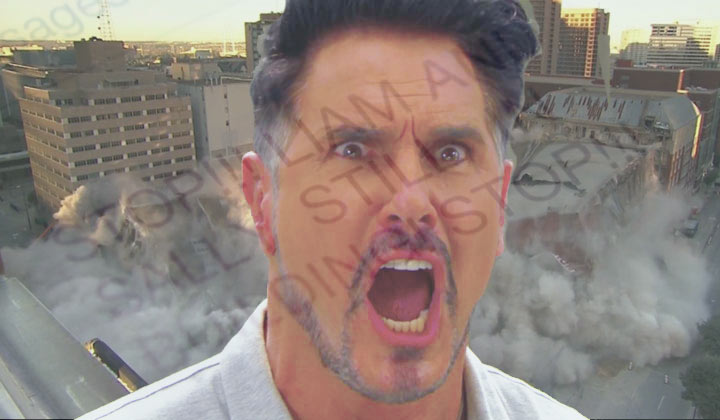 November 6, 2017
This week, Bill and Liam played chicken over the destruction of the Spectra building. Hope they don't mind it barbecued, because it was a hot time in the old fashion house tonight! Blow it up with Two Scoops' Mike!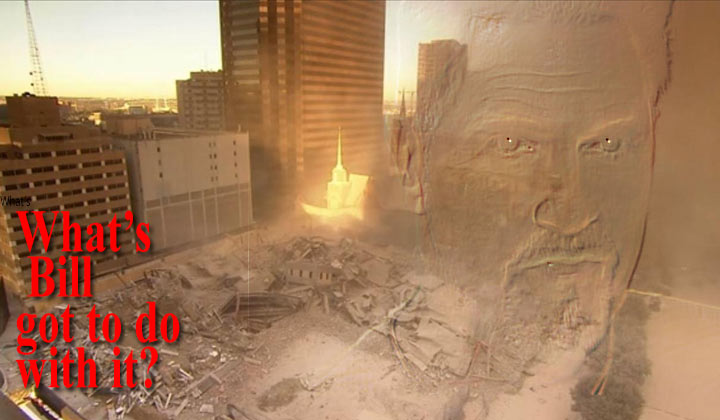 November 13, 2017
Everyone accuses Bill of trying to kill Liam and Sally, but Liam is responsible for doing the hokey pokey with a wired building and tongue slapping with Sally while his wife tried to rescue him, this week on B&B.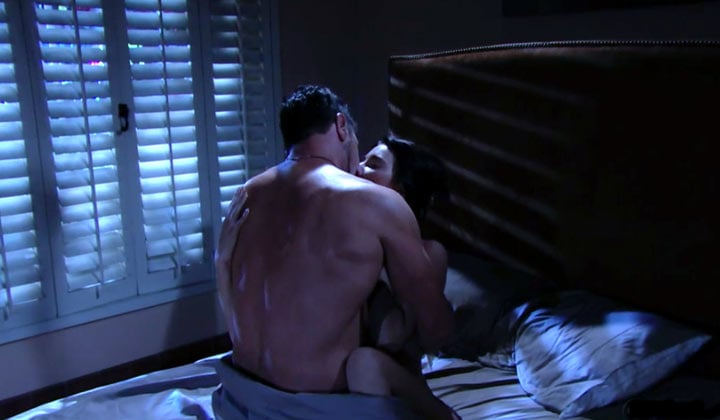 November 20, 2017
While Wyatt played pizza boy with Katie and Queric wondered if Sheila was back, Steffy decided to outdo Liam's kiss with Sally! It's six years of Still with Two Scoops' Mike!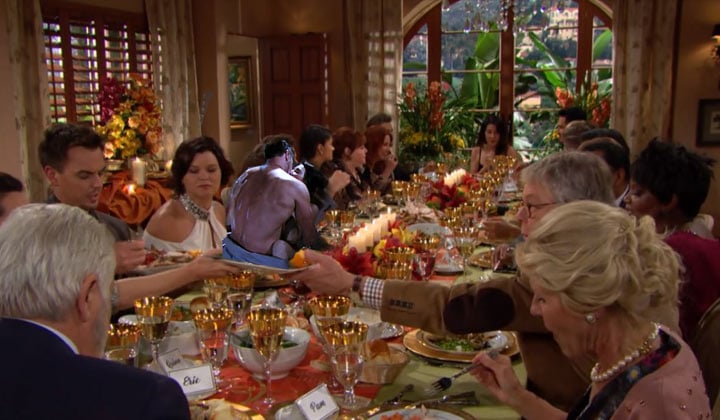 November 27, 2017
The Spencers are reunited, and they never felt so guilty. Is Steffy that good in bed, or is the Still resurgence all in Bill's other head? From Paris trips to secret trysts and pizza nips, lying is the glue that binds families together this holiday season on B&B.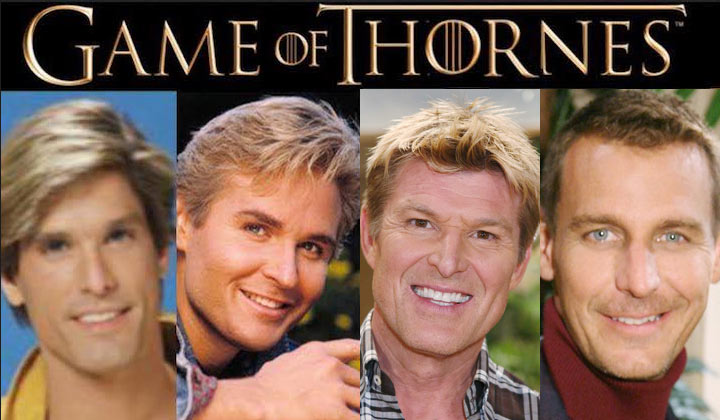 December 4, 2017
Sheila and Steffy wanted everything coming up roses, but Number Two son came back to prove every rose has its Thorne! Get Thorne-y with Two Scoops' Mike!
December 11, 2017
Bill thinks one can start to believe his own lies, but can Thorne lie himself into triumph over Ridge? Some people were too sexy for the office, and we're handing out two scoops worth of citations for harassment violations, this week on B&B.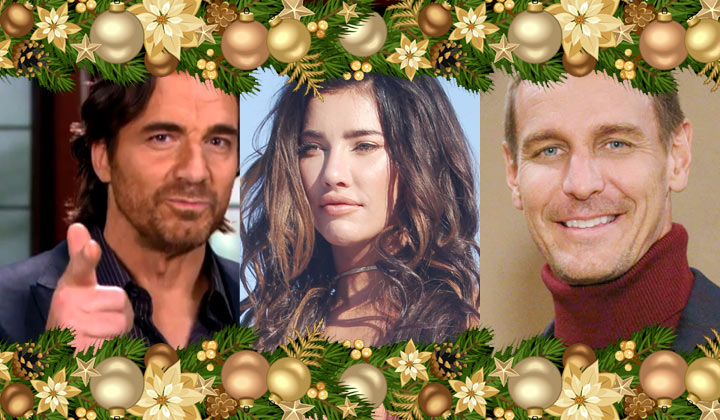 December 18, 2017
Thorne and Ridge sat on Santa's lap to ask for the same toy while Steffy learned a surprise may be coming down her chimney! Go ho-ho-ho with Two Scoops' Mike!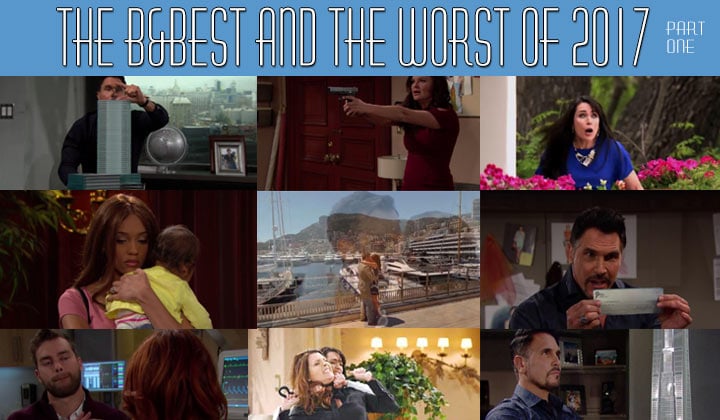 December 25, 2017
This week, while Steffy and Bill count the seconds until Dr. Campbell gets the paternity test results back, we're getting two scoops deep into our year-end take on the best, the worst, and the morally obscene of B&B in 2017.