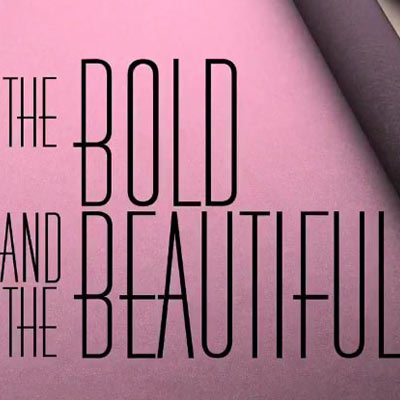 Dietz To Join B&B Cast
By
Dan J Kroll

Posted Sunday, September 15, 2002 10:33:06 PM
Michael Dietz (ex-Joe Scanlon, Port Charles; ex Alan-Michael Spaulding, Guiding Light) will join the cast of The Bold and the Beautiful next month.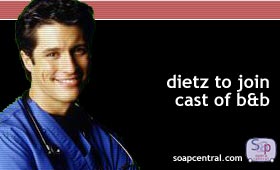 Dietz will play the role of Mark, a new contract role for the show. Like Dietz's previous roles on ABC's Port Charles and CBS's Guiding Light, Mark will be a doctor.

According to inside source, Dietz landed the part after his good friend and former cast mate Kin Shriner (Scott Baldwin, General Hospital/Port Charles) suggested that he hire Michael Bruno as his manager/agent. Within three weeks of Dietz and Bruno's agreement, Dietz had landed the role on B&B.

Dietz makes his first appearance on October 2nd.
INS AND OUTS: WHO'S COMING AND WHO'S GOING