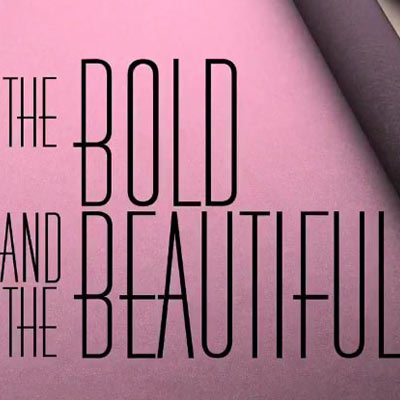 Former PC Angel To Play B&B Psychologist
By
Dan J Kroll

Posted Sunday, September 29, 2002 11:00:24 PM
Tamara Davies (ex-Amy Harris, Port Charles) will be joining the cast of The Bold and the Beautiful this month as Tricia, a psychologist specializing in bereavement counseling.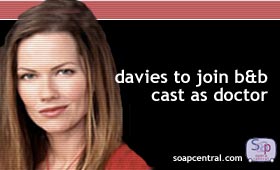 Davies, who played a blind angel during Port Charles' "Secrets" storyarc, reportedly beat out a former co-star for the newly created role on B&B. According to insiders, Julie Pinson (ex-Eve Lambert, Port Charles) also read for the part.

While her role on The Bold and the Beautiful will seemingly involve a lot of "clinical" work, Davie hints that her new character will quickly find romance - and possibly get involved in a love triangle.

During her time away from the soaps, Davies filmed Scorcher, a science-fiction movie for HBO. The movie had its premiere on October 4th and will be re-run throughout the month.

Davies makes her debut on The Bold and the Beautiful on October 29th.
INS AND OUTS: WHO'S COMING AND WHO'S GOING