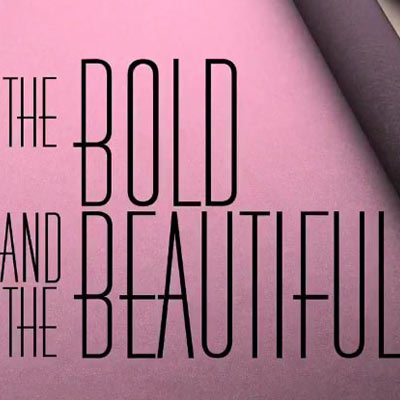 B&B Star Pulls Surprise "Wedding"
By
Dan J Kroll

Posted Sunday, January 19, 2003 4:34:01 PM
New Year's Eve was to have been the joining of Emmy winner Justin Torkildsen (Rick Forrester) and fiancée Bonnie Binion in holy matrimony. The wedding never took place - because the pair had already been secretly married the year before!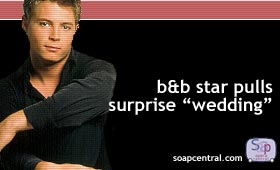 Instead, Torkildsen and Binion used their New Year's ceremony to renew their vows and mark their first anniversary.

In attendance at the vow renewal were Torkildsen's co-stars Mick Cain (CJ Garrison), Bobbie Eakes (Macy Alexander), Jennifer Finnigan (Bridget Forrester), Schae Harrison (Darla Einstein), Dan McVicar (Clarke Garrison), Tracy Melchior (Kristen Forrester) and Ronn Moss (Ridge Forrester).

Torkildesen won a Daytime Emmy in 2001 in the Outstanding Younger Actor category.
INS AND OUTS: WHO'S COMING AND WHO'S GOING