His name is Bill -- and don't forget it. In a new interview with Michael Fairman, long-time soap opera veteran Don Diamont (Bill Spencer, Jr.; ex-Brad Carlton, The Young and the Restless) is quick to reject claims that his new character on the Bold and the Beautiful should be called "Bill Jr."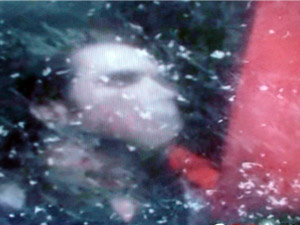 "Bill. That is what he says when Stephanie refers to him as 'Bill Jr.,'" Diamont clarifies. "I make that clear right away."
The interview, though, is much more than a discussion of names. After all, Diamont has been a part of daytime television for 25 years. The actor is best-known to soap fans as Brad Carlton on The Young and the Restless. The actor has topped many a tally of the hunks of daytime, but it was his exit from The Young and the Restless that has many fans still talking.
On February 5, 2009, Brad Carlton, a former Navy SEAL, was found drowned in a lake, trapped under a layer of ice. It was one of the more grisly deaths in recent daytime history. Many fans questioned how someone with Brad's former military background could have met their demise in that manner.
Diamont's exit from The Young and the Restless may have upset fans, but the decision was a matter of money. Even television's top-rated soap has been hit by the hard economic times. Pruning Diamont from the cast was one way that Y&R execs thought that they could lower their operating expenses.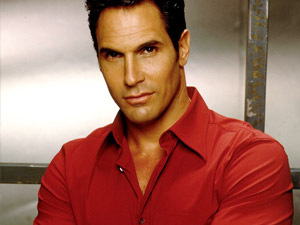 "The world is a more competitive place and you have to be on your game and invested in what you are doing to try to keep pace," Diamont says of being pink-slipped.
Tackling a new character after stepping into the shoes of the same character day in and day out for more than two decades can easily be seen as a challenge or a welcome change. Bill Spencer, Jr. is nothing like Brad Carlton -- and Diamont is quick to make that known.
"He will be a cross between [Pirates of the Caribbean character] Jack Sparrow, Richard Branson media mogul, and maybe a little pinch of Hannibal Lecter," Diamont says.
Diamont first airs on The Bold and the Beautiful on Tuesday, May 12.
For the entire interview, click here.