B&B Recaps: The week of April 14, 2003 on The Bold and the Beautiful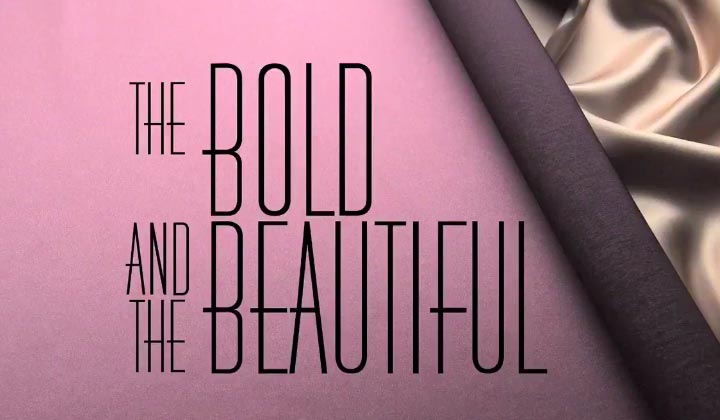 Monday, April 14, 2003
Brooke confides in Bridget that she might have competition for Ridge. She wonders if she should find the other woman and confront her. Bridget suppresses a smile when Brooke mentions that Massimo told her the woman's mother is a real tramp. Brooke assures Bridget that she's going to do everything she can to hold on to Ridge. Amber admits that she's living vicariously through her sister's singing career. Deacon tells April that her performance was amazing. April throws her arms around him. Cruz stops by with a bottle of champagne and tells her that she may have landed a record deal, too. Amber still can't understand why April entrusted her career to Deacon. When Rick suggests that April might have the hots for Deacon, Amber decides to call the hotel. April is kissing Deacon when Amber calls, wanting April to promise not to give in if Deacon comes onto her. Deacon tries to slow things down, but April kisses him hungrily. Ridge calls Bridget to let her know that he talked to the children about marrying Brooke and wants to know how she feels about it. Bridget is surprised when Thomas, Phoebe and Steffy show up at her door. Thomas tells her that they need her advice. He asks if they should tell Ridge that it's okay with them if he and Brooke get married. Brooke is thrilled that Ridge sat down with the children, but gets emotional when she realizes they didn't immediately accept the idea of them getting married. She thinks about how many times they've loved and lost each other.


Tuesday, April 15, 2003

Ridge and Brooke anticipated the children's reaction to their engagement. Brooke was worried because without the children's approval, Ridge was reluctant to marry her.
Bridget advised the children that their father loves Brooke and Hope. She reminded the children of what Taylor had said, "Love is the best gift there is." She explained to the children that their father is giving Brooke and Hope a gift.
In his office, Stephanie thanked Massimo for keeping quiet about the fact that he is Ridge's father. As Ridge's father, Massimo still tried to convince Stephanie that Bridget and Ridge have romantic feelings for one another. When Stephanie told Massimo that Bridget no longer had feelings for Ridge, Massimo advised her that Bridget and Ridge had kissed- and that changed everything now.
Stephanie confronted Bridget at her apartment. Bridget told Stephanie that even though she and Ridge have feelings for one another, they are not going to do anything about it. Bridget advised that she and Ridge have decided it is more important to keep the secret that Massimo is Ridge's father and hence protect the family from scandal.
The children arrived home with their decision for Ridge and Brooke. The children asked Brooke if she would marry Ridge. When Brooke responded that she would marry Ridge, the children indicated that they approved of her marrying Ridge!
Nick's mother came to LA to bring him his ring. She asked Nick not to question Massimo about the ring. She reiterated that she had purchased the ring in a pawnshop. Nick was suspicious about where his mother had obtained the ring. Nick left to question Massimo about the ring. In Massimo's office, Nick showed Massimo the ring. Massimo was surprised that Nick's ring resembled his!
Wednesday, April 16, 2003
After visiting Taylor's grave, Stephanie stops by Ridge's house. Brooke answers the door and is happy to tell Stephanie that Thomas proposed marriage for Brooke and Ridge. Brooke pours champagne and wants to celebrate. She tells Stephanie that Bridget helped convince the kids that Brooke would be a good wife for Ridge. Brooke gloats that Stephanie cannot do anything to prevent her from becoming Ridge's wife.
In Massimo's office, Nick and Massimo argue. Massimo recognizes Nick's ring as the same one his father had given him long ago. Massimo asks Nick where he is from and Nick says Seattle. Massimo tells him that he used to live in Seattle, but hadn't thought about that place in many years. Massimo demands that Nick give him the ring, but Nick refuses to part with it. Massimo warns him that he'll never sail for him again unless he hands over the ring. Nick tells Massimo that he is through with him and throws the ring on the floor in the hallway as he walks out. Nick's mother comes around the corner and picks the ring up. Massimo invites her into his office where he tells her she is familiar to him. She tells him that they met long ago in Seattle. She tells Massimo she has thought of him often, and had something to remember him by - the ring. She explains that Massimo had left the ring behind and she had given it to her son, Nick, because he, too, was fond of the sea. Massimo asks her what she wants from him.
Bridget answers the door to her apartment and finds Ridge there. She asks him why he's there and asks him to leave. She wonders if it boosts his ego to see her crying over him. She tells him that he is engaged to her mother and that she is moving on. Bridget says that he can't be the love of her mother's life and be her best friend, too. She begs him to go, and Ridge says that he will, but asks her not to do anything silly. Bridget, angry, tells him that he has no right to tell her what to do because he is not her brother anymore. As he leaves, Ridge tells her that he will not stop caring for her. After he leaves, she puts on her record of the song that reminds her of Italy, but then grabs the record and breaks it. As she cries, she tells herself that it is over.
Thursday, April 17, 2003
Massimo accused Jacqueline of trying to obtain a large amount of money from him. Massimo did not believe that Nick is his son. Massimo attempted to pay Jacqueline off in order to get rid of her. Jacqueline refused to take money from Massimo. In order to save her pride, she changed her story and told Massimo that Nick is not his son.
Brooke and Ridge became engaged. They spent the evening alone. Brooke wanted to telephone Bridget to ask her to be her maid of honor. Ridge persuaded Brooke not to call Bridget. He told Brooke that he wanted the evening to be just for them.
While driving, Bridget decided to forget about her feelings for Ridge. Bridget's tire went flat. Bridget had to go find a telephone. Bridget located a phone and the same bar where Nick had gathered with some of his crewmembers. Nick invited Bridget to join him and his friends. When Bridget became intoxicated, Nick did not let her drive home alone. Instead, Nick took Bridget to his friend's boat. Bridget fell asleep. Nick watched over as an intoxicated Bridget fell asleep
Friday, April 18, 2003
Brooke wakes up in Ridge's bed but their romantic moment is interrupted by a phone call from C.J. who tells them that he can't find Bridget, she didn't come home the night before and the police called to say they found her car in Marina Del Rey with a flat tire. After dressing, Ridge goes to try to retrace Bridget's movements and Brooke goes to her school, calls her friends and waits with C.J. for news. Brooke thinks something must have been bothering Bridget to make her just get in her car and drive and she thinks it may have something to do with a man. C.J. is not helpful, telling Brooke he doesn't know anything about Bridget seeing another man. Ridge gets a lead on Bridget's whereabouts from the owner of the Bar where Bridget got drunk with Nick.
Bridget wakes up not knowing where she is or how she got there. She's on a boat owned by the bar's owner, who happens to be friends with Nick. Bridget has a huge hangover and Nick tries to help her feel better. They begin to talk and Bridget gets to see another side of Nick. He has her convinced the best way of life is having no strings, no plans just following one's heart and impulses. As Bridget seems to be liking the idea more and more, Ridge comes onto the boat and takes Bridget into his arms telling her how worried he has been about her.
Deacon goes to Amber's to tell April that he has a wonderful recording deal for her. The surprise is on him. April is fighting a terrible cold and can hardly talk. She tries to reassure Deacon that she will be alright in time for her meeting in 24 hours with the big record company exec. The only problem is she has a signing gig in the afternoon that Deacon thinks she should pass on to better ensure that she gets well. April doesn't want to disappoint the patrons. Amber comes up with an amazing idea. She tells Deacon and April that if she wears a wig, no one will know the difference between her and April. To prove it, she plays April's recording and shows them that she can sound exactly like April. The only trouble with the plan is convincing Rick who comes back just in time for Amber to explain to him what she wants to do for her sister.


INS AND OUTS: WHO'S COMING AND WHO'S GOING