Every week, our Two Scoops columnists share their thoughts and opinions in the Two Scoops commentary columns. Those columns are archived to allow fans a chance to make sure that they've read every opinion for every week. This archive features columns written about Days of our Lives in the 2013 calendar year.
To access columns from other years or to review columns for other soaps, please see the
Related Information
links at the bottom of this page to access a specific year. Or to view a listing of all years for which news stories are available, simply
click here.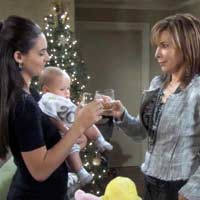 January 6, 2014
From Gabi and Kate to E.J. and Sami, the group work was splendid in Salem! But Daniel and Jennifer should probably take a break from pairing off with anyone for a long while. Find out more in this week's Two Scoops.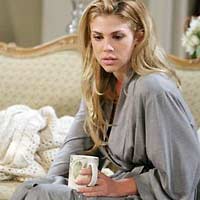 January 13, 2014
A tidal wave of strange washed over Salem last week. Up was down. Down was up. Inside was out. Outside was in. And the only thing that seemed to stay the same was everyone drank too much coffee. So, grab a cup of Joe and read this week's Two Scoops!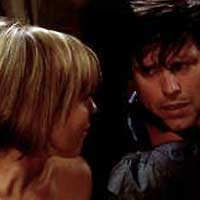 January 20, 2014
With one scene, Eric and Nicole were able to take the heat away from E.J. and Abigail and talk me off the DAYS ledge. Find out more in this week's Two Scoops.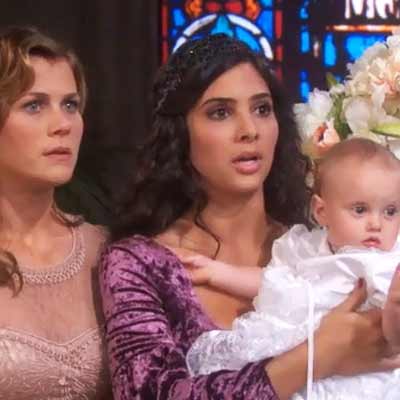 January 27, 2014
A wild week of breaking news and shocking plot twists had DAYS' fans vocals ranging from celebratory ditties to wallowing in the blues. Discuss which turns of events had us throwing our hands up in the air and which tunes fell a little flat in this week's Two Scoops!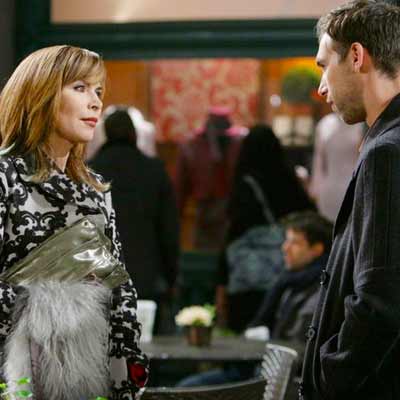 February 3, 2014
Nick Fallon makes his case for one of the best soap villains as he terrorizes Gabi, Kate, and Abigail without them even knowing it. Find out more in this week's Two Scoops.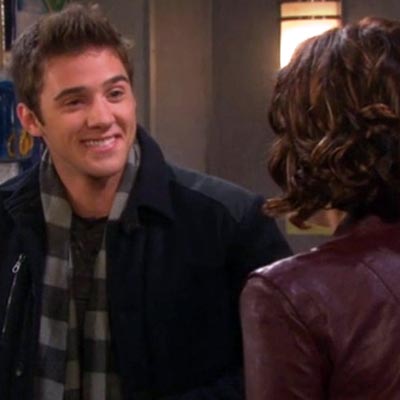 February 10, 2014
Chyka threw out more aliases than Sydney Bristow while Dr. Dan acted more like James Bond than an M.D. E.J. and Abigail nearly got caught playing doctor, and Nick is still a certified crazy pants. Plus, J.J. found the right prescription to cure him of Theresaitis! Get all the diagnoses in this week's Two Scoops.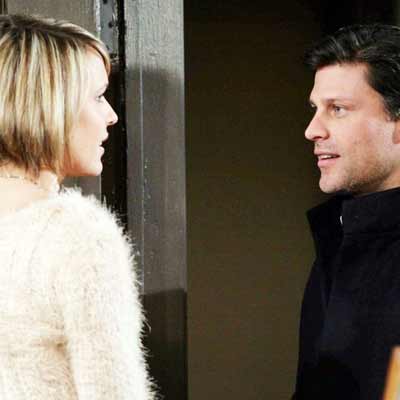 February 17, 2014
Anyone who says that good guys are boring has obviously never met the fantastic Eric Brady. But in case you're still into bad boys, we've got a righteous selection of Nick Fallon for you. Have some of both in this week's Two Scoops.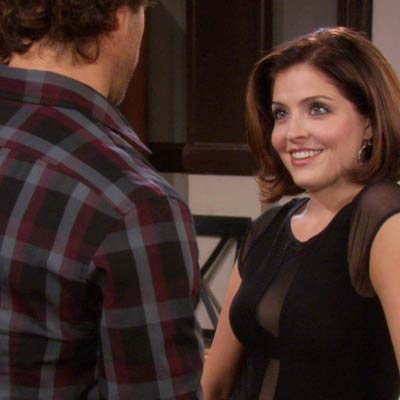 February 24, 2014
A rocky week in Salem has this Scooper wondering, "When the writers keep throwing viewers head-scratching moments, do we abandon hope or have a little faith?" Test your endurance level in this week's Two Scoops!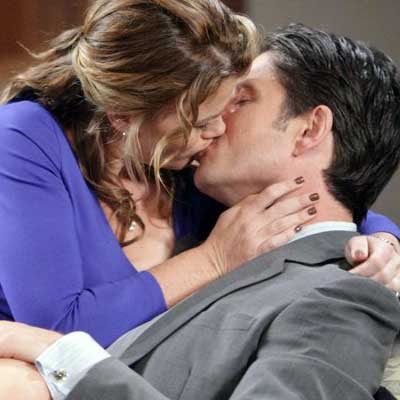 March 3, 2014
Sami, Abigail, and Nicole all got exactly what they deserved in the love department. Marlena went back to the least likely of admirers. And DAYS may have found just the way to make fans fall for Jennifer again. Find out more in this week's Two Scoops.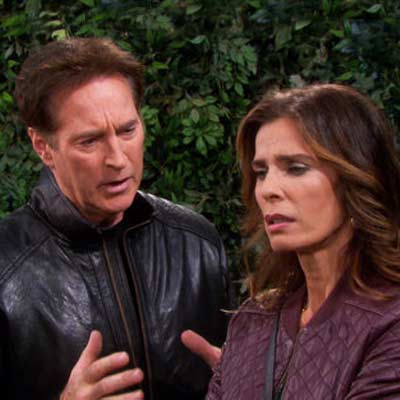 March 10, 2014
John's back, and that's a fact. Find out what brought him home and what's keeping Bo away. Plus, one Salemite is in the midst of a pregnancy scare while one man may be on his way to adding to the town's budding psycho population. It's crazy out there, so grab a straitjacket and read all about it in this week's Two Scoops!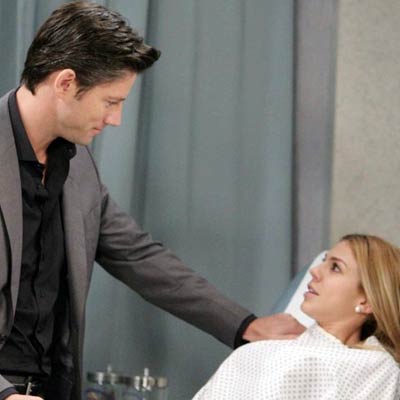 March 17, 2014
E.J. and Abigail having a baby might just be one of the best things to happen to Salem. But there's still no way they should ever be a couple. Also, who knew that Eric could still surprise us? Find out more in this week's Two Scoops.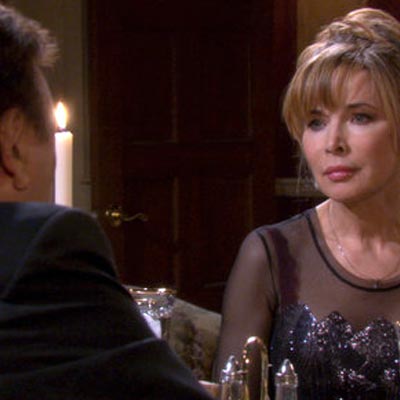 March 24, 2014
It ain't a party until someone has a breakdown, and Salem's latest soirees didn't disappoint. There were laughs, toasts, and merriment. Sorry, wrong parties. There were fights, fussing, and frigidness. Find out who helped clean up the mess, and who reached a new level of creepy with the cohost's lingerie. RSVP in this week's Two Scoops!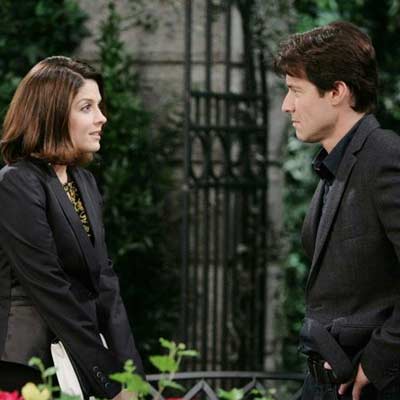 March 31, 2014
It's time to whip Salem back into shape. Abigail, Eric, Jennifer, and Jordan have some major work to do. They should turn to Will and Sonny -- or even Nick and E.J. -- for help. Find out more in this week's Two Scoops.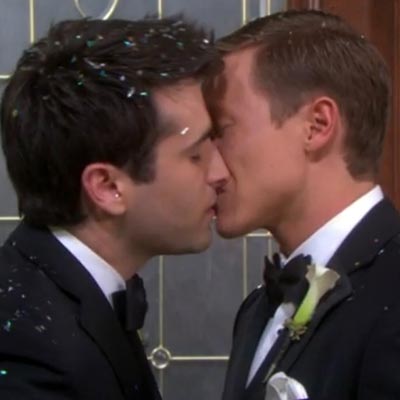 April 7, 2014
It's time to break out the bubbly and raise your glass to Will and Sonny, who officially became "Wilson!" There were cheers, tears, and more glitter than you can shake a stick at. DAYS Two Scoops cordially invites you to attend a special Wilson Wedding Top Ten Countdown as those two became one.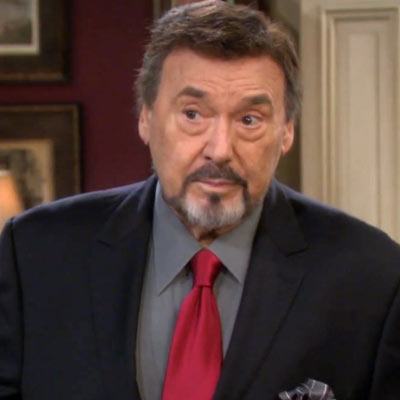 April 14, 2014
Move over, sweet and sentimental Wilson wedding stretch. It's back to sinning, scheming, and sassiness in Salem! Last week was like DAYS' Empire Strikes Back because all the baddies stepped up their sinister strategies. Find out what Stefano, Kate, and lunatic Liam were up to. Hint: it was no good. Roll up your sleeves, and let's get nasty in this week's Two Scoops.