1965 was a good year for the entertainment world. Mary Poppins, The Sound of Music, and Goldfinger were playing in theaters. The Beatles, the Rolling Stones, the Kinks, and Dusty Springfield were hot names in music. Ben Stiller, Sarah Jessica Parker, and JK Rowlings were born. And on November 8, 1965, DAYS premiered, setting off a 51-year (and counting) love affair for daytime fans.
Highs and lows alike, we're happy that our humble half-hour soap focusing on a doctor's family blossomed into what it has become today. DAYS is a tradition for its fans. We watch it every day, and we meet to talk about it after. It's brought us together, and we can't think of a way to celebrate it any better than with our traditional "Reasons to Watch DAYS" love letter. Be sure to share your reasons, too, but in the meantime, we watch DAYS because...
... after 51 years, DAYS is still delivering O-M-G moments! Whether those surprises are met with cheers or jeers, we love that we can still exclaim to our fellow Salem fans, "OMG, did you see DAYS today!?" Actually, we're still processing that Hope killed Stefano.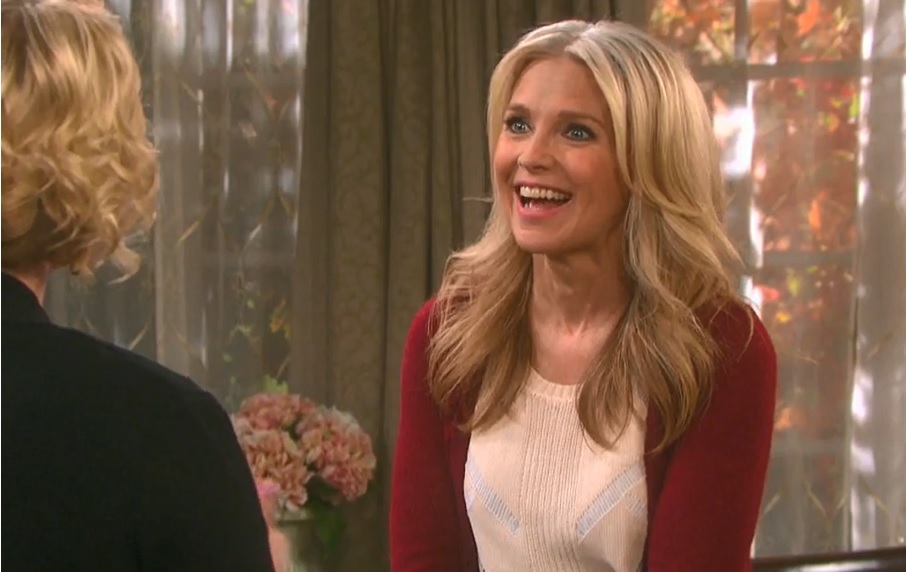 ... of the talents of Melissa Reeves playing the hell out of the material she was given! We actually, kinda, sorta disliked Jennifer for a while and then actually, kinda, sorta fell back in love with her. For the record, we'll take the present version any day.
... sooner or later, Nicole will pick up a martini glass and instantly be transformed into the schemer with a heart of gold we love and remember fondly.
... yes! We get it, Ciara and Claire, Theo is adorable, kind, heroic, brave... (and played to perfection by Kyler Pettis).
... we only have a little more time left with the delightful, talented, and all-around amazing Jen Lilley, and you don't want to miss Jeannie Theresa's swan song. Though we hope the tune's more Destiny Child's "Survivor" than Elton John's "Candle in the Wind."
... fabulous former Salemites are heading back to town, such as Eric, Carrie, Austin, and the one and only Anna DiMera! And we've heard there are more pleasant surprises in store!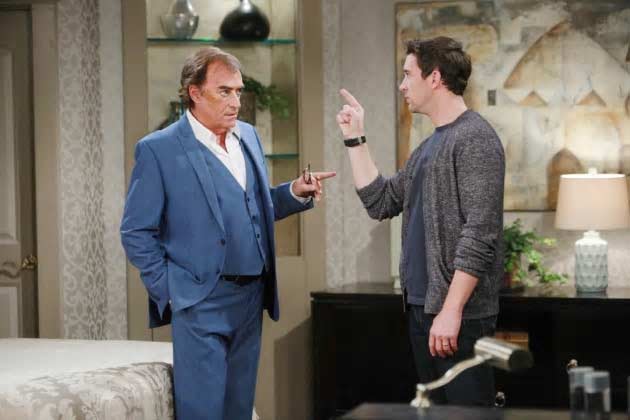 ... if you follow the cast and crew of DAYS on social media, you know what a fun, warm-hearted, welcoming group they are! We especially recommend following Thaao Penghlis and Billy Flynn on Twitter as Andre and Chad's side-splitting sibling squabbles often spill into real life, too, between these two hilarious, talented men.
... we're hoping that Kimberly, Shane, and Nancy realize how much they missed Salem and stick around for a while.
... each year DAYS has been upping its game at digging into the show's history for hidden (and not-so-hidden) gems. This year, for example, we got Valerie Grant back, Orpheus paid a villainous visit, and the writing folks remembered there was, in fact, a Tommy Horton. We'll take it!
... we may get another snarky throw down between Lucas and Anne, and we kind of live for both of their humorous comebacks.
... we're eager to see if Sonny continues on with his new cynical 'tude, or if someone tickles him hard enough, he'll start to giggle and return to a mountain-climbing Care Bare. Either way, we like this dude!
... like the mysterious mark found on baby Joey's arm that we're still convinced turns him into a DiMera soldier when a bell rings, we also want to know if Paul has any lasting effects of Yo Ling's mind control. We're kind of hoping Harry Belafonte is a trigger, which prompts Joey and Paul to do a synchronized dance to "Day-O (The Banana Boat Song)" à la Beetlejuice.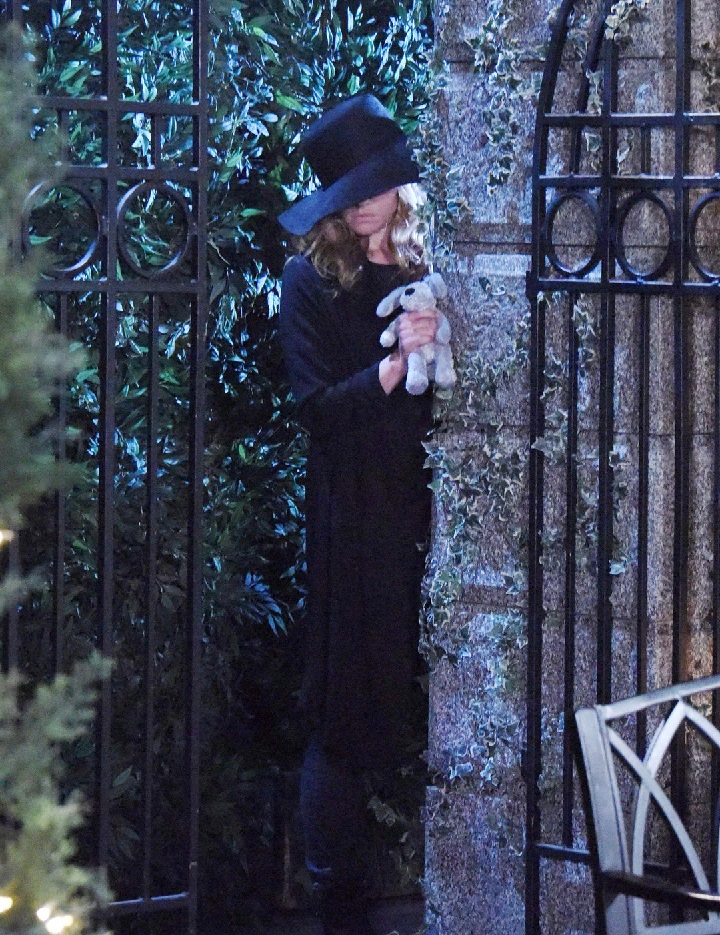 ... Abigail's story isn't over yet (is it, Andre!?), and you don't want to miss when she finally returns to Salem! Though she may have paid a visit to Philip's face transplant doctor.
... Ciara's use of the word "freakin'" is pretty much her catchphrase, and we kind of like it, much like her Uncle Roman's "Whad da' hell?"
... Eduardo and John's bromance is fun and brings out the best in both characters. Though Eddie needs to earn a little more street cred before he can call John "Partner."
... you can help us count down the days until Belle and Shawn return from Hong Kong. Come on, they just have to come home to Salem again. We'll even offer up Ciara's inheritance from Victor as a bribe to the writers. Bribe!? We meant incentive.
... now that Chad is trying to turn DiMera Enterprises legit, there are quite a few business entities up for grabs. There's no way injected-with-something E.J and never-found-a-body Kristen are just going to let Andre take over, right?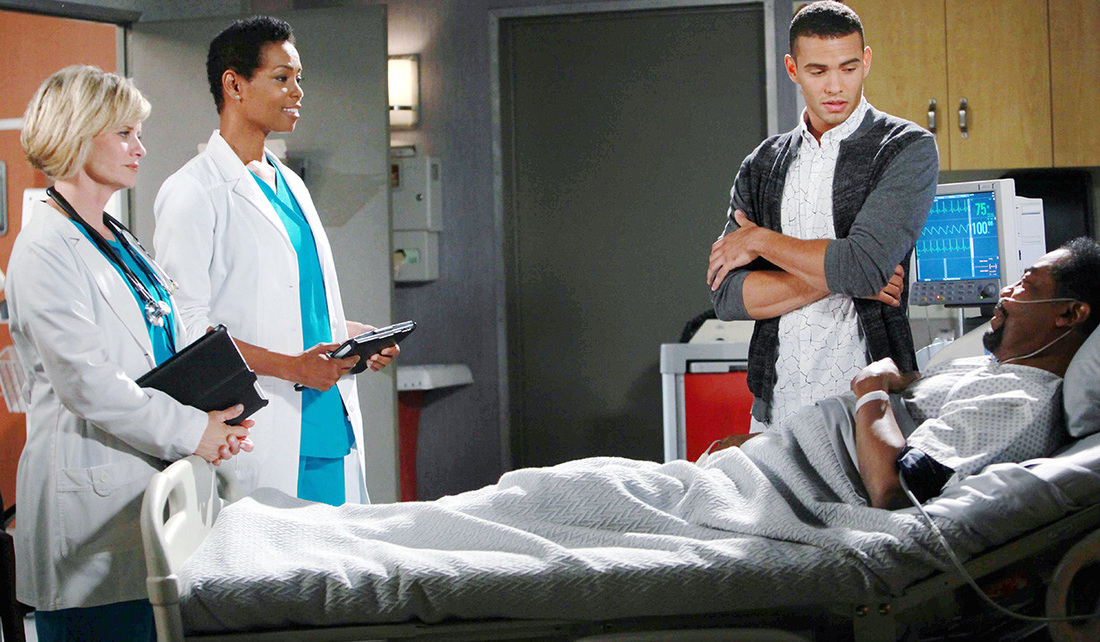 ... it seems like Abe is about to get a juicy storyline, and there's never not a reason to celebrate when James Reynolds gets to flex his acting chops. We love this elegant, talented guy!
... Alice Horton taught us many lessons, and one of them was to have faith. And we have faith that we'll be reunited with Rory, Maxine, T, Henry, Ghost Fay, and Ghost Jack again. Heck, we wouldn't even mind if Ben and Xander came back, as well, to cause some more chaos. Bring. It. On.
... when Deimos tickles the ivories, we almost forget about what a snot he can be at times, which are both testaments to the talents of Vincent Irizarry.
... we think Blanca would be fun to go out dancing with! Plus, we're still giving her high-fives for not agreeing to be second choice and go after an emotionally unavailable guy when Adrianna was trying to force her and Rafe together. That's dignity, ladies. That's how it's done.
... if you're going through a rough patch, you can always count on Doug and Julie to help. Sure, sometimes Julie's advice is a little suspect, but you can balance that out with Doug's dreamy singing voice.
... Rafe might not always get it right (or the girl right away), but when he commits to someone or something, he's in it for the long haul, and we could all use a friend like him in our corner.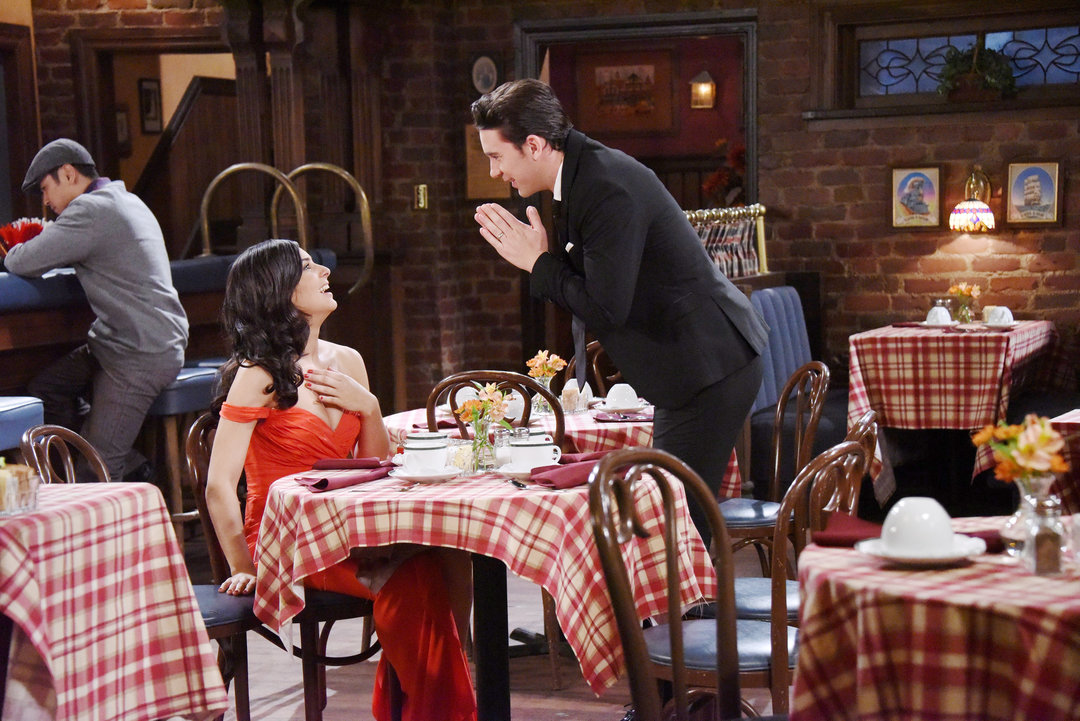 ... on- and off-screen, the charming Camila Banus is a little bit of sunshine. And we don't just mean the shine that comes off that gorgeous mane.
... every group of friends has a daffy yet loveable goofball, and Joey is ours. And we wouldn't have it any other way.
... at any point, Brady could break out the hipster uke and sing us, err, the adorable Tater Tot a song. Yeah, we kind of live for Eric Martsolf's serenading.
... if we're talking about singing, we never mind hearing Chloe croon, too! Can someone get Doug to please stop playing cards and reopen Doug's Place? Chloe needs somewhere to perform as well as hang her "Best Best Friend EVER" plaque. They can even add crow to the menu, as we suspect that will become Nicole's favorite dish.
... aside from some recent suspect behavior, we still adore Claire Bear as well as the sweet scenes between Claire and Doug. We'd ask him who hung the moon, but we already know his answer.
... while he can be a little exhausting at times, we'll be forever grateful that Dario wanted to make Nicole his first choice. Yes, we agree, Dario, Nicole should be worshiped.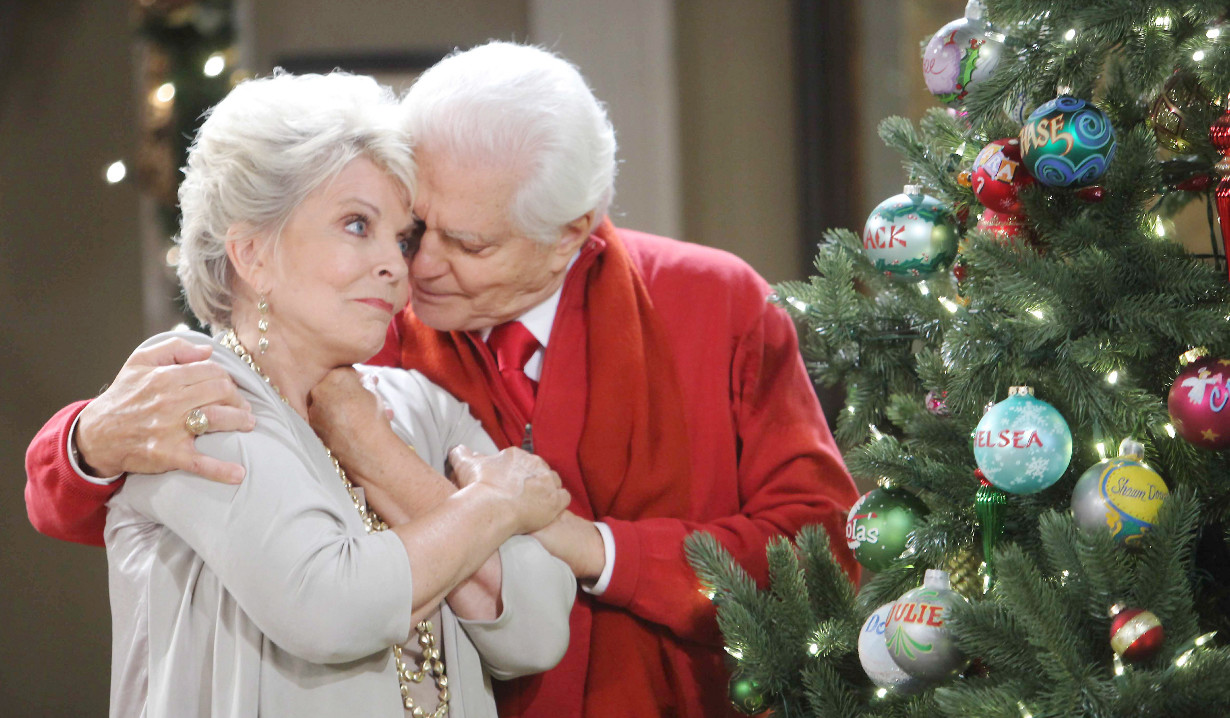 ... Baby Thomas and (possibly) Chad will get a Horton Ornament this year...which is a big deal for any damn dirty DiMera.
PS -- If Theo ends up with Claire or Ciara, he'll be next!
... for all the damsels in distress around this genre, we're totally cool with Hope being a badass top cop who actually saves the men around her (and an occasional cousin with bombs strapped to them). Plus, once the entire confessing to murder thingy is taken care of, we kind of want to watch the comedy of errors that would take place if Hope "Let's Get Takeout" Brady goes after her "bucket list" item and tries to perfect Alice's doughnut recipe.
... we're waiting for the day when Celeste returns to town and has a psychic throw down with Caroline, darlings.
... we suspect Derrick could be a great "schemer with a heart-of-gold" if given the chance. To get him started, we're sending him YouTube links of Nicole showing up at Brady and Chloe's nuptials in a wedding dress, you know, just in case Brady changed his mind and wanted another option.
... we're not sure if each of Justin's dimples should be counted as one reason or two, but we can agree that Wally Kurth is all shades of amazing.
... though we see a lot of the drama that unfolds on-screen, we still want to be invited to the poker nights we suspect Henderson, Harold, and Mary host, where they learn all the dirt on their employers. Does Victor wear bunny slippers? Does Harold have a man-crush on Chad? Does Mary have to read Andre bedtime stories!? We want to know!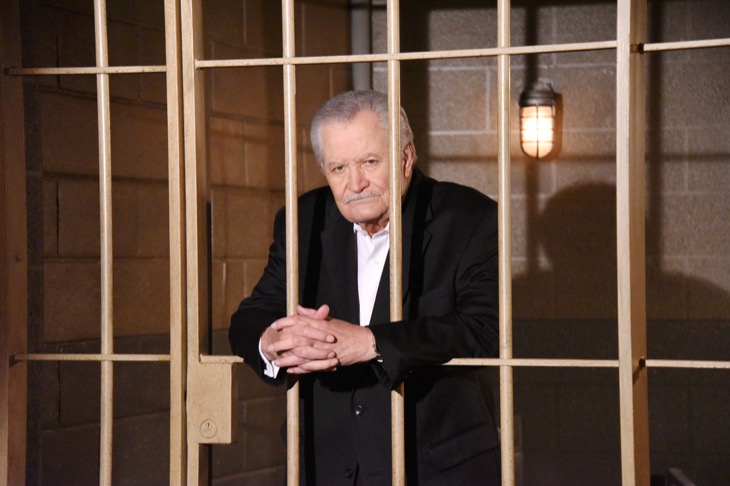 ... John Aniston can still teach us a thing or two about how to deliver a snarky comeback.
... we want J.J. to make us a playlist, too. The guy has great taste in music and women, areweright, Gabs?
... even though Stefano is gone, he is far from forgotten, and we live for the moments Joseph Mascolo pops up for a visit. The Phoenix will always rise in Salem, one way or another.
... we really want Adrienne to reopen the Cheatin' Heart and start slinging advice again. Plus, Steve loves him some dive bars, so we'd be ensured some more warm but amusing Johnson siblings bonding moments.
... Sonny and Arianna scenes are always welcome, as is the protective "papa bear" role that Sonny will definitely play for the rest of her life.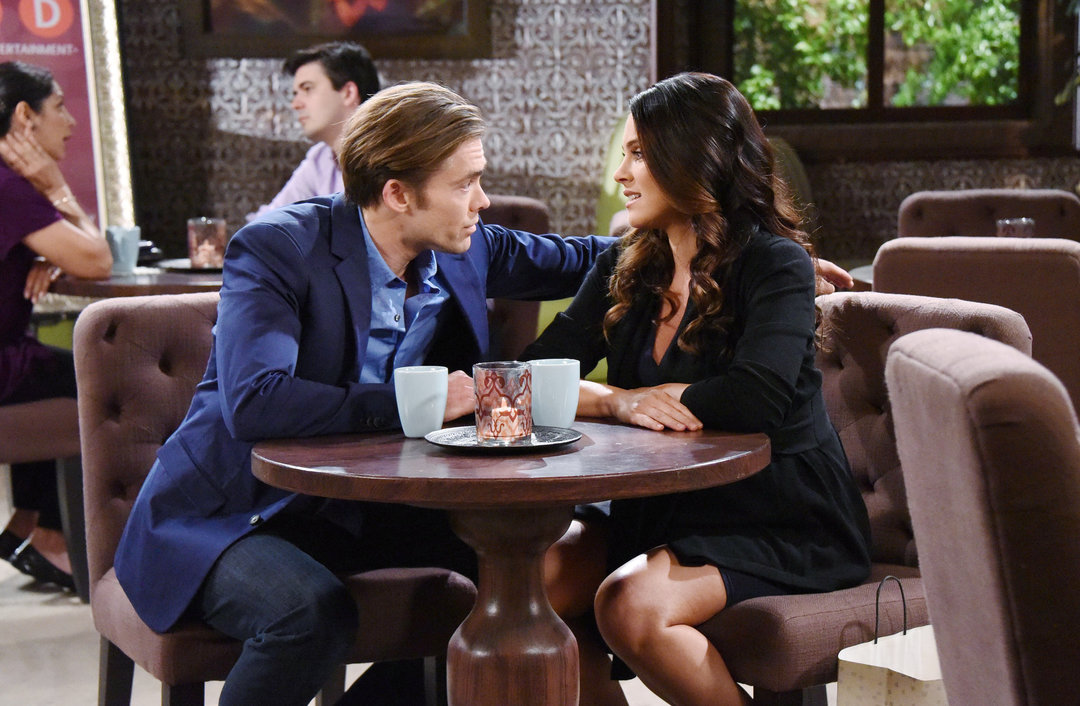 ... Philip and Chloe still have that Last Blast magic. Even if they're just friends, we love the nod to their long history together.
... despite what Maggie is going through (or how many times she has to cry), Suzanne Rogers always faces scenes with endless talent, dignity, and warmth.
... Andre is capable of anything -- anything! -- even the unexpected good deed on occasion. Though nobody does dastardly with a sinister smile better than Thaao Penghlis.
... you know those surprises we were talking about? Well, one of the best are the visits from our fair lady Kassie DePaiva! We couldn't love her more if she was dipped in chocolate.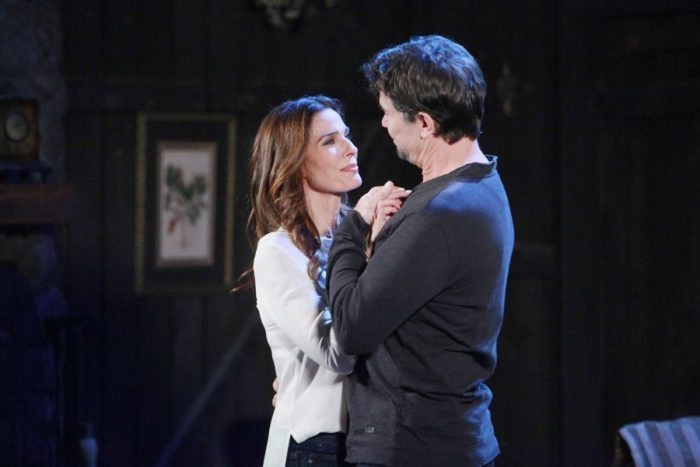 ... sure, some are more amazing than others, but the stand-alone episodes like Ghost Bo's visit and Stefano's wake were a nice twist to an already delicious DAYS recipe.
... John Black is still John Black, International Man of Action, and we love when he pals around with sidekicks Steve, Paul, and occasionally Eduardo, but we're just as fond of his Proud Papa and romantic side, too. We get why you're still swooning, Doc.
... when they're in a good place, Steve and Kayla -- the One-Eyed Tomcat and Sweetness -- seem to fall in love with each other a little more each day, and it's nice to be reminded that there are still supercouples out there! The smoldering yet sweet chemistry between the epic Stephen Nichols and Mary Beth Evans doesn't hurt, either.
... Billy Flynn is on DAYS, and that's reason enough. From comedy to deep drama, this guy can do it all -- and wears awesome socks while doing it. Could we love him more? No. The answer is, "No."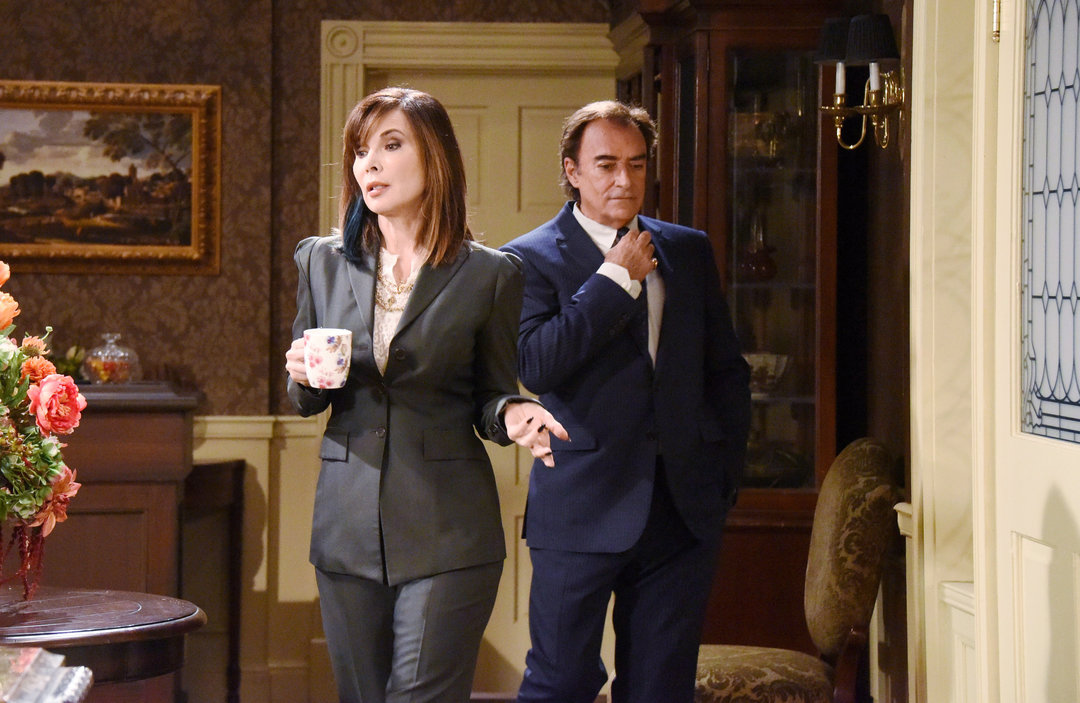 ... the legendary Lauren Koslow is still crushing it as Kate Roberts. We mean: Crush. Ing. It! Gotta love a strong woman who can tell her ex, "I'm capable of handing you your head on a platter." Yes. She. Can.
... sure they need to be rescued once in a while (don't we all?), but doctors (thankyouverymuch) Marlena and Kayla are about as "Girl Power" as you can get. They're smart, professional, classy, sassy when needed, devoted, and oh, so smart. Yes, we said smart twice!
... it's DAYS! We love it. We're unapologetic fans. And Dionne Warwick sang it best, "For good times and bad times, I'll we'll be on your side through the next reboot forever more."
Happy Anniversary to all those who work their hardest each day to make Salem fabulous and the other unapologetic fans who tune in. Be sure to share your reasons to watch DAYS below or Tweet us and keep the party going. Cheers to 51 more years!
Share the reasons you watch Days of our Lives in the Comments section below, on our message boards, or by submitting Feedback.

To stay up to date on the latest soap news, be sure to like us on Facebook and follow @soapcentral on Twitter.