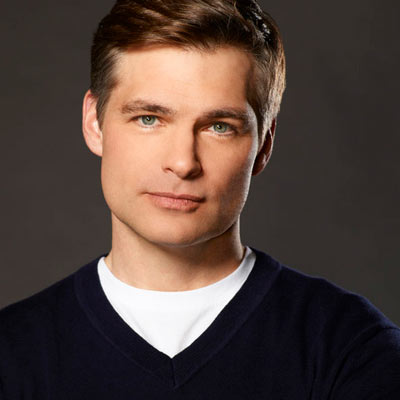 Aiden Jennings
None Lawyer Somewhere in Salem
Previously in Portland Single Meredith Jennings (deceased) Unknown
Chase Jennings
(son; with Meredith)
Hope Brady
(dated/lovers) None
Aiden Jennings is the father of one of the students in Ciara Brady's class. Ciara was harassing his son, Chase. Aiden brought the bullying to Father Louie's attention and Father Louie called Hope in to talk about the problem.
Hope met Aiden in Father Louie's office. Aiden accused Hope of being a bad parent and not being able to control her daughter. Hope took offense to the comment, but promised to talk to Ciara about the incident.
Over the next few months, Aiden and Hope continued to butt heads during various events like the St. Luke Fundraiser bake sale. Their children continued to argue, putting them at odds even more. Hope accused Aiden of being too judgmental. Aiden accused Hope of having double standards for her family when it came to the law.
One day, a man on the Town Square tried to steal Chase's phone. Hope was there, stepped in and arrested the man. From then on, the relationship between Aiden and Hope softened. The two agreed to work together on the Summer Gala -- a huge fundraiser for St. Luke's. Eventually, the two formed a true friendship.
That friendship turned into romantic feelings. But, Hope wasn't ready to move on from Bo until she formally divorced him. So, she sent the divorce papers to the last known address she had for him. (Bo had been gone from Salem for two years at this point and Hope didn't know exactly where he was.) After that, she accepted Aiden's date offer. The two began dating and getting to know each other.
To this point, Aiden had only mentioned that his wife passed away. But, he never offered up any details about her. One day he ran into a woman named Bree who used to live in Salem and was friends with Hope. Bree lived in Portland now and recognized Aiden when she saw him. She ominously told him that she thinks about what happened to Meredith a lot. Aiden was upset.