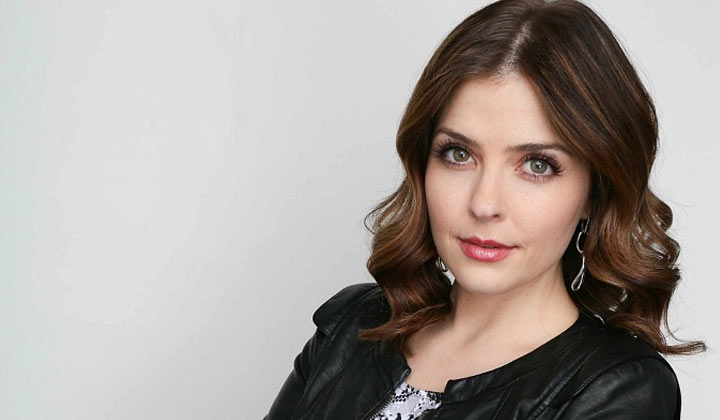 Jeannie "Theresa" Donovan
Hannah Taylor Simmons
1990 – 1991
Emily and Alicia Pillatzke
1991 - 1992
Caitlin Wachs
1992
Gabriella Massari
1992
Born on September 3, 1990 Jennie Theresa Donovan (full name)
Theresa (started going by her middle name in 2013) Named for Shane's mother Margaret, who was nicknamed Jeannie General assistant at Salem University Hospital
Former PR assistant at Salem University Hospital Apartment #542 in Salem (July 2013 to present)
Formerly in California Single None
Shane Donovan
(father)
Kimberly Brady
(mother)
Andrew Donovan IV
(sister)
Eve Donovan
(paternal half-sister)
Andrew Donovan II (paternal grandfather)
Margaret Donovan (paternal grandmother)
Shawn Brady
(maternal grandfather; deceased)
Caroline Brady
(maternal grandmother)
Pete Brady (maternal great-grandfather; deceased)
Patrick Aloysius Brady (maternal great-great-grandfather; deceased)
Nora Molly Brady (maternal great-great-grandfather; deceased)
Andrew Donovan III (paternal uncle)
Roman Brady
(maternal uncle)
Kayla Brady
(maternal aunt)
Frankie Brady
(maternal uncle; via adoption)
Maxwell Brady
(maternal uncle; via adoption)
Bo Brady
(maternal half-uncle)
Carrie Brady
(maternal cousin)
Samantha Brady
(maternal cousin)
Eric Brady
(maternal cousin)
Rex Brady
(maternal cousin)
Cassie Brady
(maternal cousin)
Stephanie Johnson
(maternal cousin)
Joey Johnson
(maternal cousin)
Shawn-Douglas Brady
(maternal half-cousin)
Chelsea Brady
(maternal half-cousin)
Zack Brady
(maternal half-cousin; deceased)
Ciara Brady
(maternal half-cousin)
Eric Brady
(maternal great-uncle)
Colleen Brady
(maternal great-aunt; deceased)
Molly Brady (maternal great-aunt)
Colin Murphy
(maternal first cousin once removed; deceased)
Ryan
(maternal first cousin once removed; deceased)
Will Horton
(maternal first cousin once removed)
Johnny DiMera
(maternal first cousin once removed)
Allie Horton
(maternal first cousin once removed)
Sydney DiMera
(maternal first cousin once removed)
Claire Brady
(maternal first half-cousin once removed)
Arianna Grace Horton
(maternal first cousin once removed) None
Vargas
(one date)
Daniel Jonas
(she pursued him, he turned her down)
J.J. Deveraux
(flirtation/kissed)
Numerous flings and affairs, some with married men, while in California (not shown on screen)
Stole a car (Not shown on screen - prior to July 2013)
DUI (Not shown on screen - prior to July 2013)
Fighting (Not shown on screen - prior to July 2013)
Possession of drug paraphernalia (Not shown on screen - prior to July 2013)
Possession of cocaine (Not shown on screen - prior to July 2013)
Drug purchase and use (Unknown - November 2013)
Breaking and entering/Theft - Broke into Vargas's apartment and stole money (August 2013)
Embezzled money from the hospital's PR discretionary fund (September 2013)
Blackmailed J.J. into buying drugs for her and feeding her information about Daniel (December 2013)
Hospitalized after a drug overdose [Nov 2013]
Originally thought to be Cal Winter's daughter, blood tests proved Jeannie to be Shane's daughter. Jeannie lived with her mother in California.
In July 2013, Jeannie arrived back in Salem. However, she had started going by her middle name, Theresa. After overhearing J.J. and his friend Rory discuss their marijuana stash, Theresa approach J.J. and started flirting with him in hopes that he would share some of the drugs with her. The two continued their flirtation, despite both their age difference and an unpleasant run-in with Jennifer at the Horton house. Theresa became one of J.J.'s customers as well, buying marijuana and requesting cocaine from him.
Both were shocked to find themselves in Jennifer's office one day. J.J. was there to see his mom. Theresa was there to start her new job as a PR assistant at Salem U Hospital. Kayla explained that Theresa was her nice, whom Jennifer had agreed to hire as a favor to Kayla. Jennifer was not pleased to find out that she'd hired the woman she found with her underage son earlier in the week. But Theresa insisted that they were just friends and that she liked older men.
The statement proved to be true when Theresa took an interest in Daniel Jonas. She tried to flirt with him, but he did not return her advances. She briefly flirted with Nick Fallon, but changed her mind when she heard that he might not have any money. Finally, she set her sights on Vargas.
Vargas and Theresa went on a date to the opening of Club TBD in Salem. She arrived at his house to pick him up and saw him taking money for the night out of a coffee can in the kitchen. She learned that he had been in prison, but was not phased. He had some cocaine for the night which the two shared at the club. But, when Vargas got a little too high, Theresa started flirting with a handsome stranger. Vargas saw them and started a fight with the man. Vargas was arrested and sent back to jail. But before he went, he told Hope that the cocaine in his pocked belonged to Theresa Donovan.
Hope went to Theresa and confronted her with the news. She also told Theresa that she knew about Theresa's arrest record in California. Hope asked Theresa to go to rehab, but Theresa refused. Instead, Theresa embezzled money from the hospital's PR discretionary fund to cover some of her drug expenses. Jennifer found the check and fired Theresa on the spot.
Determined to pay Jennifer back for costing her a job, Theresa set her sights on Jennifer's ex, Daniel. Theresa worked the rumor mill at the hospital to spread the word that Daniel was sleeping with Theresa. However, in reality, Daniel had turned down Theresa's advances cold because he was still in love with Jennifer. Hurt by Daniel's rejection, Theresa turned her attention to Jennifer's son, J.J.
Theresa invited J.J. over to her apartment. The two drank and smoked marijuana together. They started to kiss and Theresa suggested that the take ecstasy before having sex. J.J. didn't want to take his does, so Theresa drank it on top of her own. She passed out. J.J. grabbed her phone and saw that the last call she made was to Daniel. So, he called Daniel for help.
Daniel arrived and told J.J. to sneak out so that no one would see him. (J.J. was currently on probation from a judge and if he was caught with drugs, he'd go to prison.) Then, Daniel took Theresa into the shower to wake her up and called 911. He rode with her to the hospital to see that she would recover from his overdose. When Theresa woke up, she said that she couldn't remember anything that happened surrounding her overdose.
The entire Brady family was worried about Theresa. Shane and Kimberly flew back from California to see her. They were worried that leaving Theresa in Salem was a bad idea. Theresa swore that she'd changed and was done with drugs and lying. Shane and Kimberly believed her and left her with their blessing to stay in Salem.
Theresa seemingly took steps to make herself better, including talking to Maggie about attending NA and apologizing to Daniel. But the truth was that Theresa remembered everything that happened that night and was just pretending to have amnesia in order to drive a wedge between Jennifer and Daniel, thus making Jennifer's life worse.
When J.J. finally confessed to Theresa that he was the one who was with her the night that she overdosed, she laughed at him and told him that she was faking all along. J.J. was furious with her and wanted to tell everyone that it wasn't Daniel with her when she overdosed. But, Theresa showed J.J. a video she made that night of J.J. smoking weed. She threatened to send the video to the judge if J.J. didn't do exactly what she said. (J.J. was on probation, awaiting a formal sentencing from assault and disturbing the peace charges.)