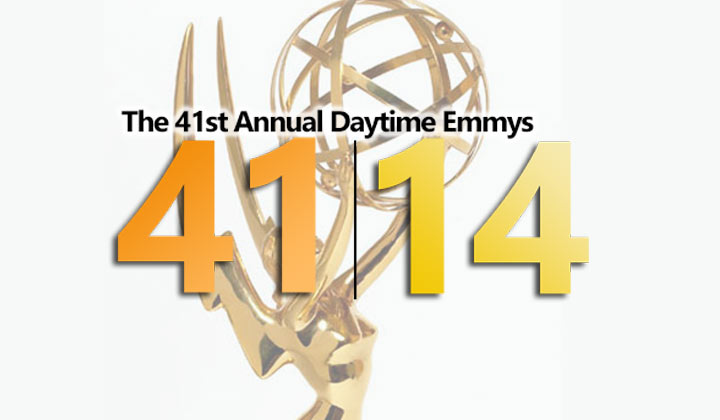 THE 41ST ANNUAL DAYTIME EMMY AWARDS
On the Red Carpet: Dominic Zamprogna
Posted Tuesday, May 13, 2014 9:54:59 PM
General Hospital's Dominic Zamprogna shares his thoughts on his first Daytime Emmy nomination, including what he chose for his Emmy reel.
This interview was conducted by
soap
central
.com
special correspondent Haley Pullos at the 41st Annual Daytime Emmys on June 22, 2014, at the Beverly Hilton Hotel.
EMMY VIDEO: POST-SHOW WRAP-UP

Fashion Review
with Chrishell Stause, Haley Pullos, and Dan J Kroll
EMMY VIDEO: ON THE RED CARPET
Share this story with friends, family or the world.

PRINTABLE VERSION
View a printer friendly version of this article