TEDDI GIGGY
Teddi Giggy is a Soap Central Two Scoops columnist for The Young and the Restless and a former One Life to Live recapper. She has been a soap fan since the early 70s and is currently a devoted fan of the four remaining network soaps, General Hospital, Days of Our Lives, The Young and the Restless, and The Bold and the Beautiful. She appreciates the different writing styles for each soap and enjoys having her favorite -- and not-so-favorite -- characters on each show. This is her sixth time predicting Daytime Emmy winners.
Previous Predictions
2015: 2 for 8
2014: 6 for 8
2013: 4 for 8
2012: 3 for 8
2011: 3 for 8
---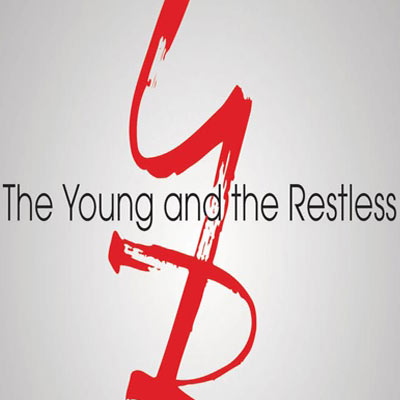 OUTSTANDING DRAMA SERIES
The Young and the Restless
All four of our daytime serials had another excellent year filled with jam-packed drama. General Hospital offered suspense, angst, and love, and Anthony Geary led the way with outstanding acting in the story of Luke's past. The Bold and the Beautiful went very bold when telling the story of a transgender woman who had trouble getting her father's acceptance, even at her wedding. And the storylines of Days of our Lives killed, especially when Salem was terrorized by serial killer, Ben, and the aftermath of the murders.
However, my pick for Daytime Drama Series this year is for The Young and the Restless. The storylines were complex, and the drama was riveting. The huge reveal to everyone in Genoa City that Gabriel Bingham was Adam Newman was spectacular. It's the kind of reveal soap fans wait for with bated breath. And when you also have Victor Newman punching his own son Adam, what could be better? Nothing, in my eyes, which is why I am picking The Young and the Restless. This was good, old-fashioned soap-telling at its very best.
Who will win: The Young and the Restless
---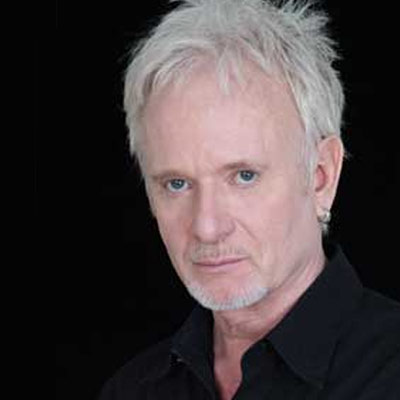 OUTSTANDING LEAD ACTOR
Anthony Geary
Luke Spencer
All the performances of the lead actors were truly outstanding, and any one of them deserves the win. Y&R always has remarkable lead actors, and Christian LeBlanc and Kristoff St. John are no exceptions. I have always been a fan of Michael Baldwin, and Mr. LeBlanc continues to amaze us every year. Michael's chat with the hooker, Felicity, shone a light on his true feelings for his wife during the worst time of his life. And it was about time when Kristoff St. John's Neil Winters told both Devon and Hilary off after they hid their affair from him throughout the entire time Neil was blind. Believe me, they had it coming. I love, love, love Justin Hartley's version of Adam Newman, also on Y&R. His heart was on his sleeve when "Gabriel Bingham" finally revealed to Chelsea that he was, indeed, Adam Newman. However, I believe the dark horse in this race is GH's Tyler Christopher as Nikolas Cassadine. Nikolas was in misery as he waited for word about the severity of his son's burns. I have been a fan of Mr. Christopher since he first arrived on the scene in Port Charles, so I am thrilled he was nominated as a Lead Actor. Great job!
However, the brilliance of Anthony Geary cannot be denied. On GH, Mr. Geary played the parts of both Luke Spencer and his father, which was a remarkable enough task on its own. But the end of the April 1st episode really proved just how truly talented Tony Geary is, when Luke realized he had not only killed his mean, drunken father but had accidentally killed his sweet mother too. I was in tears, watching it again. Therefore, I must pick Anthony Geary for the win, one more time. The soap world has been that much better, thanks to Luke Spencer, and he is missed.
Who will win: Anthony Geary (Luke Spencer, General Hospital)
---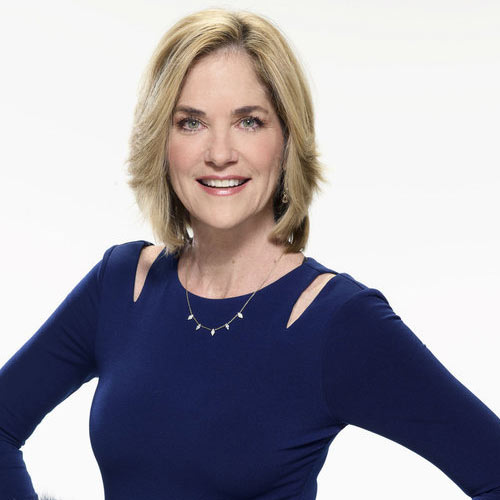 OUTSTANDING LEAD ACTRESS
Kassie DePaiva
Eve Donovan
On DAYS, Mary Beth Evens played a heartbroken Kayla Brady who had to disclose to her brother Bo that his condition was terminal. Y&R's Lauren Fenmore, portrayed by Tracey E. Bregman, tried to explain to her husband just how unloved and unwanted she had been feeling since he had rejected her. And GH offered submissions from two of their powerhouse actresses, Finola Hughes as Anna Devane and Maura West as Ava Jerome. Anna grieved over the love of her life, Duke Lavery, as she dealt with her guilt for shooting Carlos. And Ava pleaded with Dr. Silas Clay to kill her so she wouldn't have to suffer the devastating effects of cancer. These two ladies always deliver, and I would not be surprised if either one of them won.
However, Kassie DePaiva had the perfect submission as Eve Donovan on DAYS, and I even thought so at the time. It contained a little bit of almost everything: sadness, depression, pride, anger, disgust. Eve bawled like a baby after the death of her only daughter, Paige, thanks to serial killer Ben, and I cried right along with her. Kassie DePaiva was at her best when Eve showed her anger and disgust at the kind of mother she felt she had become to Paige. I have always felt that Ms. DePaiva was robbed of Daytime Emmy awards in the past as Blair Cramer on OLTL, so maybe she will finally be redeemed as Eve.
Who will win: Kassie DePaiva (Eve Donovan, Days of our Lives)
---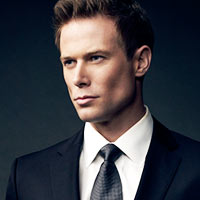 OUTSTANDING SUPPORTING ACTOR
Jacob Young
Rick Forrester
On Y&R, Steve Burton's Dylan McAvoy said farewell to his one-time love when they both realized it was over for them, and Bryton James as Devon Winters yelled at his father when he learned Neil had hidden Devon's wife away while Devon was going crazy, searching for her. On GH, Shawn Butler, as portrayed by Sean Blakemore, was angry at Jordan for hiding the truth about T.J.'s paternity before he bid T.J. a tearful farewell. And Dominic Zamprogna displayed his anger first and sorrow later, when Dante Falconeri realized that his wife, Lulu, had never cheated on him then later had to accept that their marriage was over.
For the second year in a row, I am picking Jacob Young as Rick Forrester on B&B and for the same reasons. Mr. Young can display a variety of emotions when the situation calls for it, and he was all out again in Rick's own obnoxious way. From showing his distain over Ridge and Caroline's making out in the office to revealing his hurt and vulnerability after he learned of his loved one's lie, Rick Forrester is always a force to be reckoned with, and Jacob Young did an outstanding job of showcasing Rick's story.
Who will win: Jacob Young (Rick Forrester, The Bold and the Beautiful)
---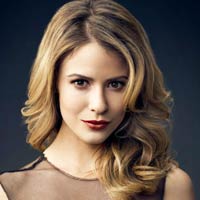 OUTSTANDING SUPPORTING ACTRESS
Linsey Godfrey
Caroline Spencer
Tears were flowing from Y&R's Lauralee Bell as Christine Williams and from Jessica Collins as Avery Bailey Clark. Christine was devastated when her husband, Paul, told her that she lost her baby after a car ran her down. And Avery screamed and cried when she finally accepted that her ex-husband, Joe, had been responsible for the breakdown of their marriage, not her. That was some strong stuff. On Days, Peggy McCay, as Caroline Brady, worried about her health when she kept having visions of her deceased husband and then her son, whom she later learned was not-so-deceased. And Melissa Reeves's Jennifer Horton ranted and raved at Eve when she learned her longtime enemy had been sleeping with Jen's young son, J.J.
But my pick for supporting actress is Linsey Godfrey as Caroline Spencer on B&B, even though she didn't submit the episode I was hoping for from her. I got goose bumps during the episode when Caroline told Ridge about her car accident, because I knew, from reading the news about Linsey, that the storyline was based on her truth. It was so tragic, and you could truly feel her emotional pain. However, Ms. Godfrey's submission was almost as strong, when Caroline had to reveal to Ridge the details of the night his son, Thomas, had taken advantage of her, because, as it turned out, she was pregnant. Her anguish showed through, even as she tried to defend her baby's biological father. Caroline is my favorite character on B&B, and I hope Linsey Godfrey can win this time. She's been knocking on the door for the last several years.
Who will win: Linsey Godfrey (Caroline Spencer, The Bold and the Beautiful)
---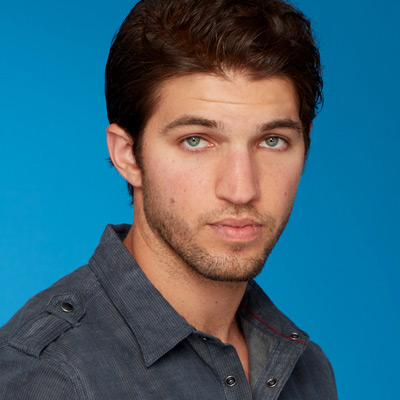 OUTSTANDING YOUNGER ACTOR
Bryan Craig
Morgan Corinthos
I believe the submissions were stronger this year in this category and that any of these very talented young actors could win. On B&B, Pierson Fodé displayed a true regret that Ridge had not been there as a father for his character, Thomas Forrester. Tequan Richmond's T.J. Ashford bade a tearful goodbye to the father he had only known as an uncle. An upset Fen Baldwin, as portrayed by Max Ehrich, demanded to know if his parents were divorcing on Y&R.
GH provided a couple of submissions that were award winning, which made this a difficult choice for me. I really, really want to pick Nicolas Bechtel as Spencer Cassadine. If he had selected Spencer's stay in Shriner's Hospital due to his facial burns, it would have been an easy choice for me. Nicolas' Spencer showed a true fear of being disfigured after he was burned, and he was afraid he would look like a monster due to the scarring. But instead, his submission was of his birthday party that showcased his dazzling personality and of his July 4th conversation with his father, Nikolas.
Bryan Craig as Morgan Corinthos has been awarded the actor's dream of his character being afflicted with bipolar disorder, which he inherited from his father, Sonny. And he has the best teacher, Maurice Benard, to help with his performances. When Morgan was with Kiki at the cabin, he went a little crazy, when he was on a high from the disorder. Bryan Craig was very convincing, which makes the choice so hard for me. Which of these GH actors should I pick? I keep going back and forth.
Who will win: Bryan Craig (Morgan Corinthos, General Hospital)
---
OUTSTANDING YOUNGER ACTRESS
Ashlyn Pearce
Aly Forrester
Reign Edwards as Nicole Avant (B&B) showed a genuine loyalty to her sister, whom her father had decided to disown. Hunter King's Summer Newman poured her heart out after she learned her husband had slept with her aunt on Y&R, and on DAYS, Paige Larson, as portrayed by True O'Brien, lashed out at both her mother and her boyfriend, once she finally found out about their affair.
I am very split in this category because I believe that GH's Brooklyn Rae Silzer made the perfect selection as Emma Scorpio-Drake, a young girl who cried out desperately for her mommy. Her tears could have made a tin man cry. But I have to pick Aly Forrester's descent into madness on B&B. You could see in her every expression just how tormented she was as she tried to kill Steffy. And the flashbacks showed Aly's goodness when she first made friends with her cousin Ivy and how she eventually slid deeper and deeper down into the darkness. Ashlyn Pearce was truly outstanding as the young, conflicted girl who apparently could not be saved, since B&B chose to kill her off. I am still baffled as to why, since Aly was a remarkably complex character who could have fueled storylines for years. Oh, well.
Who will win: Ashlyn Pearce (Aly Forrester, The Bold and the Beautiful)
---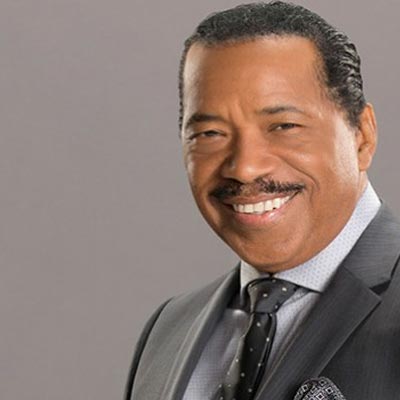 OUTSTANDING GUEST PERFORMER
Obba Babatundé
Julius Avant
On DAYS, Adam Leadbeater proved to be a terrific screamer as Hope hit him with his Taser, and he also had a deliciously diabolical and evil laugh. Nikki on Y&R was visited by an "Angel," played by Frank Runyeon, who offered her help and a "home." Anna Maria Horsford played Vivienne Avant as a regretful mother who had made sacrifices by turning away from her child on B&B. And Dee Wallace was brilliant as Patricia Spencer on GH when she admitted she had covered up the past to protect Luke.
I have to give it to Obba Babatundé, though. His performance had everyone in B&B land hating Julius Avant, who had rejected his daughter because she had once been his son. You could almost feel for the guy, though, when he explained how his own father had turned against him because of Maya's decision. Julius was obviously very much still old school and frustrated, and he couldn't understand a world where such an abrupt change was necessary and even live-saving.
Who will win: Obba Babatundé as Julius Avant (The Bold and the Beautiful)