DAN J KROLL
Dan recently celebrated the 22nd anniversary of Soap Central, the go-to soap site he created. His life is not nearly as exciting as what you might see in Port Charles or Genoa City, but he has dubbed his home Kroll Manor in an effort to keep up with the Quartermaines and Newmans. He recently discovered a child he never knew was his. Okay, it was a rabbit that someone abandoned on the streets of Philadelphia. He opted not to run a DNA test to determine if he was the father. Dan is also a renowned snacker and takes strange pride in never having been nominated for anything.
As has been the case for the past few years, Dan will share how he would have voted if he were an Emmy voter and also offer his thoughts on who the pool of Emmy voters will select. Sometimes the two choices are the same -- and sometimes they are wildly different. And somehow, they are usually both still wrong.
▸ Skip ahead to Dan's picks for Drama Series
▸ Skip ahead to Dan's picks for Lead and Actress
▸ Skip ahead to Dan's picks for Supporting Actor and Actress
▸ Skip ahead to Dan's picks for Younger Actor and Actress
▸ Skip ahead to Dan's picks for Guest Performer
---
Previous Predictions
See Dan's predictions from past years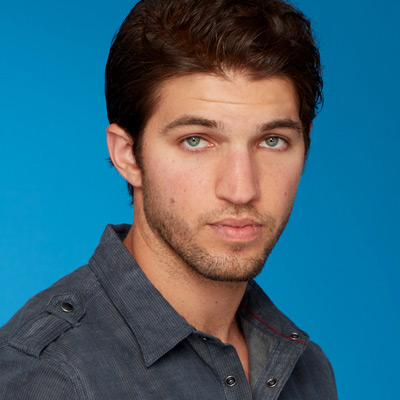 OUTSTANDING YOUNGER ACTOR
Bryan Craig
Morgan Corinthos
I was a little surprised by the submissions in this category this year. Where nearly all of the other categories have high energy reels, this one was a little on the subdued side
I fully expect Bryan Craig to win a second Daytime Emmy. His work as Morgan on General Hospital was incredibly solid, and his reel went places that few of the other reels in any of the categories went. When Morgan begs not to be sent to a psychiatric facility, it was incredibly uncomfortable to watch. Bryan Craig went all in. I knew that the scenes atop General Hospital would make it to Bryan's Emmy reel the moment they aired on television.
I thought Pierson Fodé's reel was solid. I thought that Pierson and Linsey Godfrey were great together. There just wasn't a lot of movement in terms of the range of emotion. I do, however, think that if voters aren't swayed by a more frenetic reel, Pierson could very well come out on top.
The scenes in which James Lastovic's Joey smothered Ava were quite powerful. I also enjoyed the scenes where he wrestles with what he'd done.
I think I've predicted Tequan Richmond would win in this category on two previous occasions, and he has yet to win an Emmy. I almost feel like I need to apologize to him for jinxing him. I will say that I did not find this reel as strong as some of his previous submissions. That's due partly to the fact that he didn't have a great deal of airtime in 2016.
For his first outing, Anthony Turpel should be very proud of his Emmy reel. I don't think that the content of the reel can compare to some of the other nominees' reels, but I am sure that this is the first of many nominations for him.
Who voters will pick: Bryan Craig
My final rankings: Bryan Craig, Pierson Fodé, James Lastovic, Tequan Richmond, Anthony Turpel
---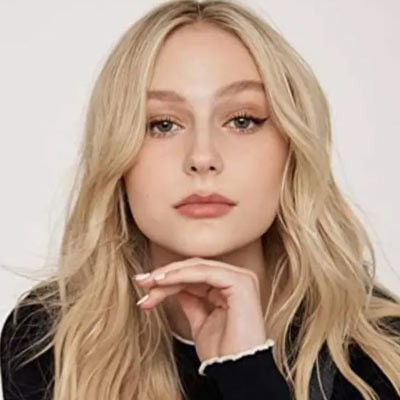 OUTSTANDING YOUNGER ACTRESS
Alyvia Alyn Lind
Faith Newman
One of my favorite things about watching soaps is being able to watch young actors come into their own. I feel that's the case with Reign Edwards. In the two years that she's been on The Bold and the Beautiful she's gone from green newbie to -- if my prediction comes to pass -- a Daytime Emmy winner. Here's what I liked about her reel: there was a single story point, there weren't a lot of extra people in the scene, and it made me feel something. If I were casting my vote, Reign would reign.
Chloe Lanier's reel is great to me because she has been so great at playing a soap bad girl. I mean, there's really very little to like about Nelle. She's lied, she's got a bad attitude, and she's just so mean. I'm not sure if the way the reel was put together will give voters all of the nuances of why Nelle is doing what she's doing. I do think that it's got just enough oomph in the final staged-bedding scene to make her a contender.
Hunter King is a previous winner, and Emmy voters love to give repeat wins in the Younger Actress category. This year's reel from her was rather understated. It opened with Summer visiting Victor in jail. It ended with Summer confronting Luca in jail. In the years when I've thought that Hunter's reel wasn't strong, she won. Last year, I thought her reel was the best of the bunch... and she did not win.
The thing I liked the least of any of this year's Emmy reels is the General Hospital wedding hostage situation. I'll be honest and say that it didn't move me. Lexi Ainsworth's reel starts off with a horrific scream that made my rabbit scurry out of the room and hide under the bed. Thankfully, things picked up from there. I responded really strongly to the scenes where Kristina is trying to figure out why she feels the way she does about Parker.
Then there's little Alyvia Alyn Lind. If I live to 119 -- which is a lot closer than I care to admit -- I don't know that I'd ever be able to have the quality of episodes that she has had in the past year. It is incredibly hard for a ten-year-old to compete against 25-year-olds that have much more adult storylines. That said, I think that this will be the time that voters finally give the win to the youngest person in the category. Alyvia is an old soul. She seems far more mature than her actual age. She's quite a little dynamo, and I can see her peers awarding her for her incredible work.
Who voters will pick: Alyvia Alyn Lind
My final rankings: Reign Edwards, Alyvia Alyn Lind, Lexi Ainsworth, Chloe Lanier, Hunter King
---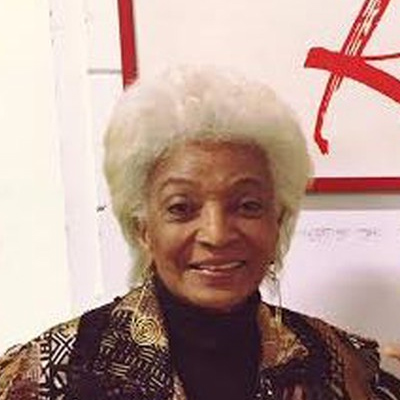 OUTSTANDING GUEST PERFORMER
Nichelle Nichols
Lucinda Winters
For whatever reason, the Daytime Emmys did not release the reels for Outstanding Guest Performer. They finally realized that this was an important category and now, in its second year of existence, the category didn't even merit having the reels posted. Sigh.
For me, I can say that it probably will not matter. No one will beat Nichelle Nichols. She is a Hollywood legend. Her scenes as Lucinda was drawing her final breaths were top notch. This is in no way meant to diminish the accomplishments of the other nominees. I just fully believe that Nichelle Nichols will take home the Emmy.
Who voters will pick: Nichelle Nichols
My rankings: Nichelle Nichols, Tobin Bell, Don Harvey, Jim O'Heir, Monica Horan
CLICK FOR DAN'S PICKS FOR DRAMA SERIES AND LEAD ACTOR/ACTRESS
CLICK FOR DAN'S PICKS FOR SUPPORTING ACTOR/ACTRESS