About 3 weeks ago on New Year's Eve, Courtney was in a slinky little holiday dress, without even an almond size lump of baby showing. Suddenly her baby is now the size of a prize winning watermelon at any State Fair USA. Wow! That's amazing. It's like some Star Trek gestation device was waived over her belly or something. Maybe she fell into alien infested waters like on Invasion and there is a glowing fish light in her womb. You just never know, but whatever it is, it's huge.

Call me egotistical, but I love it when I'm right. When I saw the Helena shaped shadow lurking around outside of Courtney's rented house, I yelled at my TV - "I KNEW IT!" because as you may remember, I called it last week. Helena now has Courtney and her rapidly growing possibly alien spawn chained to a bed somewhere. This of course, if to ease Alicia Leigh Willis off of the canvas for awhile, as she is leaving. At one point there was talk of a recast, and now the rumor mill says Alicia will come back later to wrap up her storyline, but they aren't going to recast. Which of these rumors are true remains to be seen?

Other things in Courtney World that remain to be seen... a logical explanation for why Courtney would go to the hotel her ex-husband built and named for her to celebrate her engagement to another man. What, the Port Charles Grill didn't have any open reservations? Or how about The Cellar - who's running that place since Faith is dead and Carly, was locked up in Roselawn? Shouldn't the insurance money have come through by now to rebuild it? At any rate, it seems they could have chosen a more appropriate place to celebrate.

Of course, their engagement only lasted for about 3 minutes, anyway. Courtney noticed that Nikolas couldn't stop watching his ex-wife Emily with Sonny- who, also shouldn't have been at the Metro-Court since his ex-wife co-owns it... What was Sonny's excuse to be there, did the No Name close for health code violations after the last shootout?

Jax and Carly watched the chaos from across the room with lightly veiled glee, but you'd think they would have been a little upset that both Nikolas and Courtney and Emily and Sonny all up and left without paying their checks. Man, I haven't dined and dashed since 1978 on a dare after a high school football game at the local pizzeria.

Many of you wrote me to inquire how old Emily turned on her birthday, and didn't I think Sonny was too old for her...Well, I hate to break it to you, but I'm pretty open-minded about age. I have dated guys younger than me; I have dated guys older than me, and didn't find it made a lot of difference. If two people connect, they connect and I have never carded anyone to see how old they were before agreeing to date them. If Emily and Sonny make each other happy and she happens to be 25 and he's 40 - so what? Happiness is not a thing to be tossed aside because of the date on a driver's license, in my humble opinion.

And, since this is an opinion column, let me give you some of my opinions on another topic - Lucas Jones. I was crushed when Lucas got beaten up by the creep in the bar at Jake's this week. Not only was it heartbreaking that he got beaten up, it was even more heartbreaking that he couldn't tell anyone that what happened to him was a hate crime, as he hadn't told his family he was gay and didn't want this to be the way they found out. He actually preferred the idea of going to jail for assault rather than coming clean with his family about his sexuality.

Of course, the "Don't ask, don't tell" policy blew up in his face anyway when tracked Frank down and decided to take matters into his own hands by fighting back. When Frank blurts out in the police station that Lucas is gay - his cover is blown and it paved the way for that powerful scene where Lucas blurts out the whole thing to Bobbie. As soon as he gets it out - we see her face fall in absolute shock and he screams "See my mother's face? That's why I didn't come out sooner! " And I felt his fear, and shame and his sorrow at disappointing her - the fear we have all experienced at some turning point moment in our lives, knowing nothing will ever be the same. Ben Hogestyn is doing a magnificent job showing Lucas's inner and outer torment. After Lucas spills his secret, Bobbie suddenly loses the ability to comprehend sentences in English. When Lucas says "I'm gay." she says "I don't understand." Well...I suppose that's possible since Lucas is the first gay person ever in Port Charles. Well, except for Elton the Wedding Planner.

I hope Elton gets work again planning a wedding for Skye and Lorenzo. Mind you, I know they aren't a couple, but I sure wish they were. They have a genuine admiration and respect for one another and are just about ready to let go of the losers they have respectively been pining for. Skye is on babysitting patrol with a 'Girls Gone Wild' Lulu, and the two of them must team up to get the false charges dropped against Luke as Tracy is alive and well. Of course since Tony Geary is on vacation, they won't have success until it's time for his vacation to be over. Just for the record, what was with that phone in the Quartermaine entryway this week? When Lulu picked up the phone to dial it, I laughed out loud. Not only was it a rotary dial phone with a cord, it looked like it may have been one of the lime green trimline phones circa 1974. Last time I was on a phone like that I was calling the radio request line to play Billy Don't Be a Hero.

It was delightful to actually spot Ned this week at the Q mansion even for a brief moment trying to get Nikolas to protect Emily. You'd think they could have given him a scene with Brook Lynn before she moved back to Benson Hurst, but alas, they did not. Do you recall when she first joined the cast and we were treated to her beautiful singing voice doing duets with Ned? "You're the only one I love...but - I couldn't be home on the day you were moving away..."

Manny is still SICK, hell, it says so across his damned knuckles, so it MUST be true. It's an awful feeling to know the truth and tell the truth but to not be believed. Sam knows without a doubt that Manny is faking his miraculous conversion, and no one will listen to her. Did she take matters into her own hands? Is she the one who pulled the trigger and left Manny to die on the floor of the holding room in the Courthouse? Let me tell you, Port Charles must not have the same security we have here in San Diego- I had to go to small claims court with my boss awhile back and we had to go through pretty thorough security checks to even enter the building and we were in court over a towing fine incident...You'd think they would have checked people going into a trial where everyone involved is either in the mob, or has mob ties, but no, someone got a gun inside the courthouse. Mac needs to hire more cops than just Jesse and Lucky.

Alexis's whole strategy for freeing Manny seemed to be the "People can change!" defense. Robin took the stand for Manny, and Robin really, really, believes she is right, like always, but - she is wrong... Manny hasn't changed a bit, but sadly he may die before Sam can prove that. Robin will be SO apologetic when she finds out she was wrong, or if he dies before showing his true colors, Robin will be so smarmy. It's a tough call. Either way, she'll annoy me. The only good thing about her right now is the fact that her Dad is on his way back to town. Now that's a storyline with Robin I am anxious to see.

What will happen tomorrow, dear readers? Will Alexis be annoyed when she can't ask burning questions to the next witness like "What color socks did Jason Quartermaine like to wear? Does Jason Morgan like blue socks, too?" Will Courtney ever let Carly make her travel arrangements again? (Helena found her in 2.5 seconds!) Will Bobbie the ex-hooker who's been married 4 times and had more boyfriends than I can count actually have the nerve to berate Lucas for being gay? Will Jax share his time travel secrets with the world to make his next billion? Will Brook Lynn give up dating after it dawns on her that one of her exes ended up being a stalker and the other ended up gay? Will Rosie get walked and fed while Courtney is chained to Helena's wall? Will we ever find out what word is spelled on Manny's OTHER hand?


Tamilu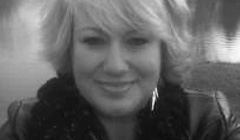 INS AND OUTS: WHO'S COMING AND WHO'S GOING