OLTL Recaps: The week of November 27, 2000 on One Life to Live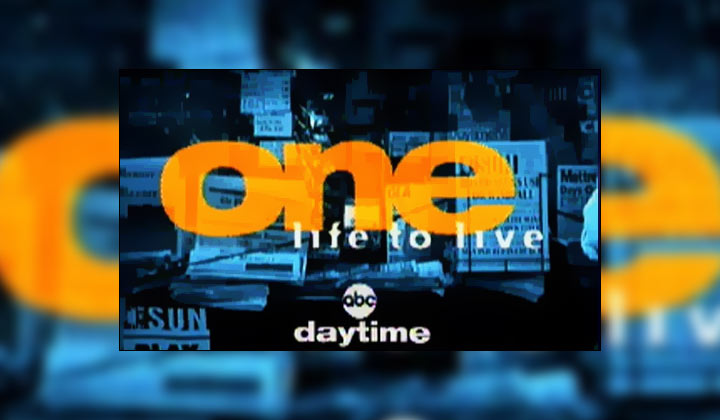 Monday, November 27, 2000
John and Rae's most intimate moments are secretly observed. Sophia endures more taunting from Roseanne about her pathetic longing for Antonio. As the family gathers at Llanfair for Thanksgiving dinner, Jessica announces to her mother that she and Will have become roommates. R.J. describes for Cris his duties as the new manager of his restaurant. Sam explains to Bo how Nora intends to smoke Lindsay out during the holiday feast they've planned together. Toasting his new bride, Ben expresses his gratitude to Viki for the way her love has transformed his life. Dismayed to learn that Cristian has signed up to work for R.J., Antonio urges his kid brother not to abandon his dream of becoming a great artist. Roseanne reminds a fuming Sophia that her partner considers her "just one of the guys." Lindsay flinches when Nora informs the others that she's undergoing treatment to recover the rest of her memory. Ben receives an ominous warning from the mob but decides to keep Viki in the dark. Sophia slips into the shower to surprise Antonio. Nora attempts to force Lindsay into a confession but her scheme backfires badly.


Tuesday, November 28, 2000
Embarrassed when Antonio laughs at her "practical joke", Sophia finally wraps a towel around herself and pretends she was only kidding around. Ben tells Viki about the implications of the dead fish which arrived earlier. Will is outraged by his father's attempt to publicly humiliate Lindsay. Meanwhile, Sam has to separate Nora and Lindsay when a full-blown hair-pulling, face-scratching cat fight breaks out between them. Afterwards, Lindsay furiously warns Nora she'll regret it if she ever dares to mess with her again. Antonio assures a jealous Roseanne that she's jumped to wrong conclusion after finding him and Sophia naked in the bathroom. Reminding Ben of their marriage vows, Viki insists on facing this newest threat right alongside him. An agitated Sophia interrupts John and Rae's romantic rendezvous. Will angrily warns Sam not to force him to choose between his parents. Still determined to ferret out the truth, Nora decides to set up a meeting with Colin.


Wednesday, November 29, 2000
A seething Asa accuses Rourke of putting out a hit on Max. Rae offers Blair a sympathetic ear after donating blood for the younger woman's wounded husband. Later, Todd pulls his ex into a nearby linen closet and warns Blair that the police have already been to the penthouse. Meanwhile, John questions Skye about her visit to the Buchanan mansion on the night of the shooting. Kelly tells Joey she doesn't want to sleep with his brother until the divorce is final. Though Kevin panics to find Llanfair deserted, Jackie assures him that the honeymooners are simply lying low for a while in a secret location. Rourke tells Asa that "Mr. Gray" has left town for good. Todd explains to a grateful Blair how he's built the perfect frame around Skye. Renee suggests to Rae that they run a DNA test to determine Max's true parentage once and for all. Joey quietly instructs his attorney to drag his feet on filing the divorce papers.


Thursday, November 30, 2000
Alarmed to hear Joey plotting to win back his estranged wife, Sophia urges him to reconsider his rash plan. Meanwhile, Kevin tells Kelly how much he's longing to make love to her. Rae thanks Renee for arranging a second DNA test, then is taken aback to discover that intimate photos of herself and John have been published in the latest edition of the Sun. As Max comes to, John asks him to identify his assailant. Staring at his trembling wife, Max icily advises Blair to confess. Sophia reminds Joey that Kelly is in love with his brother now. Confiding that she's already torn through her million dollar inheritance, Roseanne begs Antonio to let her move in with him. Though Renee tries to assure her that nobody takes the Sun seriously, Rae furiously accuses Todd of invading her privacy. Antonio explains to Roseanne why he's reluctant to take on a roommate. As Charlie eavesdrops on them, Kevin and Kelly speculate that "Mr. Gray" may have been wearing a disguise. Disgusted by the story in the paper, John warns Skye she'll regret this latest stunt. Blair backpedals after getting caught in a lie.



Friday, December 1, 2000
John gets called on the carpet by Bo, who explains to his angry lieutenant why he's being pulled off of active duty. Meanwhile, Rae rips into Skye for trying to ruin John's career. Blair trails a rattled Todd back to the penthouse and attempts to reassure him that his anger was perfectly normal under the circumstances. John urges Bo not to remove him from Max's case but the commissioner reluctantly stands firm. Insisting that she was the one whose hysterical behavior was over the top, Blair asks Todd if he thinks there's any hope for the two of them. Rae touches a nerve when she icily reminds Skye that she has no clue about how it feels to be loved. Renee informs an outraged Max that she's ordered a DNA test run on his blood. Antonio consults with Sophia, who advises him not to live with Roseanne until he's sure he can't live without her. Bo asks Max why he's so certain his assailant was female. Sophia invites a fuming Roseanne to move into the carriage house with her until she gets back on her feet.


INS AND OUTS: WHO'S COMING AND WHO'S GOING