Robin Strasser's (Hecuba) appearance on Passions has always been referred to as a "special guest" starring role. That term always seemed to imply that the actress would only be around for a short time. It was, however, argued that Heather Locklear owned the same credit for her work on Melrose Place -- where she remained for several years.
It was never expected that Strasser's Hecuba would remain in Harmony for more than a year, but the possibility was always there. That likelihood, however, became more and more diminished by shake-ups as Strasser's former stomping grounds, Llanview, Pennsylvania, the fictional setting of ABC's One Life to Live.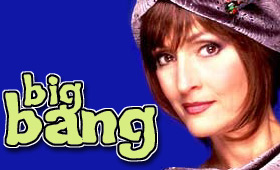 A new executive producer and a series of house cleanings prompted many fans to wonder if Strasser would return to One Life to Live. The actress declined comment, saying only that she'd love to return if the timing was right.
On her fan hotline, Strasser has revealed that her stint on Passions is coming to an end. The actress will tape her final Passions scenes on March 15th. Those scenes are expected to air in mid-April. Strasser didn't reveal the exact terms of her farewell, but she did reveal that "Hecuba goes out with a big bang."
As for a possible return to One Life to Live, Strasser and ABC aren't saying.