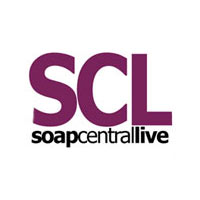 Realer than reality: An hour of anything and everything soap
Posted Thursday, February 07, 2013 8:52:57 PM
SHOW DATE: March 8, 2013 at 6pm ET/3pm PT.
One of the most exciting -- and nerve-racking things about live radio is knowing that anything can happen. Soap Central Live is, as the name implies, broadcast live every week.
When this week's guest was unexpectedly called to set, a mad scramble took place to make sure that there was still a show. Join host Dan J Kroll as he opens the phone lines to fans to talk about anything and everything soap.
Soaps in Depth
executive editor Richard Simms drops in as special guest co-host.
SCL listener information
Soap Central Live airs Fridays at 6PM Eastern/3PM Pacific on the
Voice America Talk Radio Network
.
Listener Call-In Line:
866.472.5788
Tweet Your Comments/Questions
@soapcentrallive
:
twitter.com/soapcentrallive
For more information about Soap Central Live or to listen to other episodes:
http://soapcentral.com/radio/index.php
Share this story with friends, family or the world.

PRINTABLE VERSION
View a printer friendly version of this article