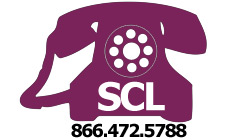 May Sweeps wrapup: An hour of fan calls
Posted Thursday, May 30, 2013 7:50:44 PM
SHOW DATE: May 31, 2013 at 6pm ET/3pm PT.
Every week Soap Central Live talks about anything and everything soap -- and this week, we're letting you in on the fun. Do you want to talk about your favorite soap? What do you love? What drives you crazy? Who are your favorite characters and couples? We want you to call in and share your thoughts on-air with host Dan J Kroll.
Call 866.472.5787 starting at 6pm ET/3pm PT -- and share your love of all things soap!
SCL listener information
Soap Central Live airs Fridays at 6PM Eastern/3PM Pacific on the
Voice America Talk Radio Network
.
Listener Call-In Line:
866.472.5788
Tweet Your Comments/Questions
@soapcentrallive
:
twitter.com/soapcentrallive
For more information about Soap Central Live or to listen to other episodes:
http://soapcentral.com/radio/index.php
Share this story with friends, family or the world.

PRINTABLE VERSION
View a printer friendly version of this article