Every week, our Two Scoops columnists share their thoughts and opinions in the Two Scoops commentary columns. Those columns are archived to allow fans a chance to make sure that they've read every opinion for every week. This archive features columns written about The Young and the Restless in the 2013 calendar year.
To access columns from other years or to review columns for other soaps, please see the
Related Information
links at the bottom of this page to access a specific year. Or to view a listing of all years for which news stories are available, simply
click here.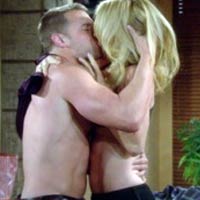 January 6, 2014
If The Young and Restless were a football team, which one would it be? Consistently number one, like the New England Patriots; by the wayside, like the Baltimore Ravens; led by a veteran, like the Denver Broncos; or hurting, like the Green Bay Packers? If football and soaps are not your ticket, skip directly to the New Year's Resolutions!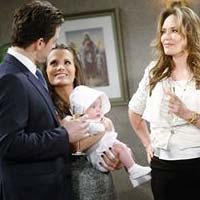 January 13, 2014
Guilt plagued several characters as they tried to move on with their lives. A father threatened to destroy his son to gain access to his grandson. And then there's that crazy, mysterious music box! All this and lies, secrets, and deceit (oh my!) on Two Scoops.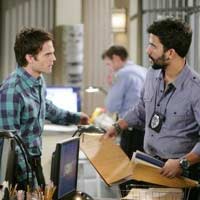 January 20, 2014
Will Adam manage to evade the slammer and get on a plane to Paris with his family before Billy balances the scale of karmic justice? Will Summer's high on energy pills be a catalyst for Jack to launch a successful attack on Victor? Is Alex suffering from DID, or has he morphed into an undercover nark. Read along as this week's Two Scooper channels Madame Zelda to predict the future for residents of Genoa City.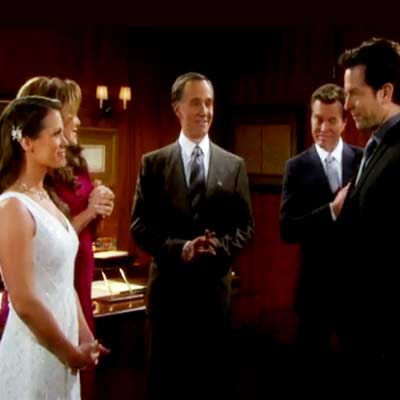 January 27, 2014
A rivalry escalated after one young lady's scary fall down the stairs. A man refused to take the path of the least resistance to learn more about his father. The truth about a loved one's death drew closer to being revealed. And could a wedding finally happen? To find out more, read this week's Two Scoops.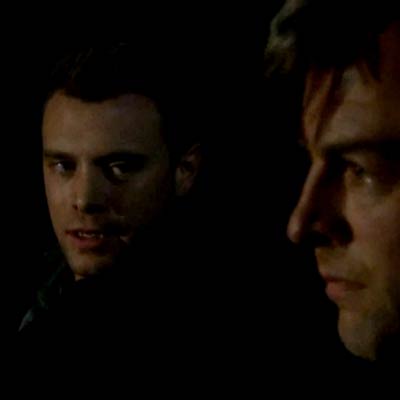 February 3, 2014
Say the magic word and presto-changeo, two men crash and burn. One runs, while the other lies hurt in a fiery crash. One villain returns from the dead, and another returns from Indiana. A couple reconciles while their stalker evades detection. Two women and a baby make a daddy-mama plus two. Take a magic carpet ride as February sweeps into Genoa City and the residents clean house.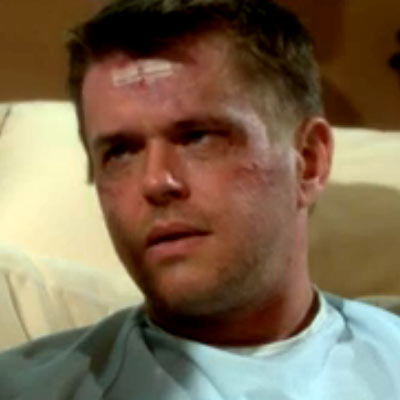 February 10, 2014
Someone connected with Delia's sad fate lived…and someone died? The mystery of Jill's music box continued. And a not-so-friendly face returned in the nick of time to free a loved one. To find out more, read this week's Two Scoops.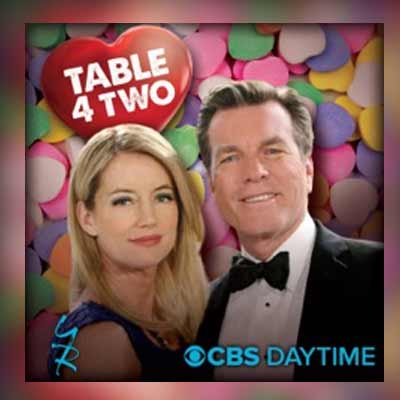 February 17, 2014
It wasn't all hearts and flowers as citizens celebrated Valentine's Day in Genoa City. Grief and joy walked hand-in-hand at the gala for the Delia Project. Kelly whined, Chelsea pined, and Lily made a discovery that put lives at risk. Nikki stood up to Victor as Abby put Tyler on notice. Chloe lost touch with reality and booked a cozy journey for two.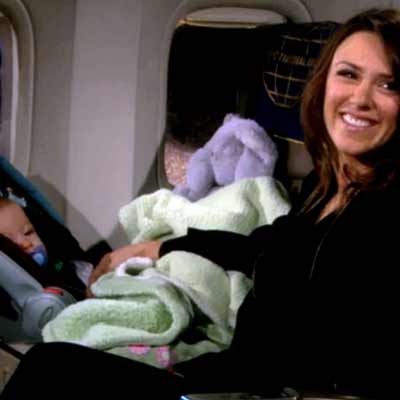 February 24, 2014
The return of a much-missed beloved and deceased child! (Or was it?) A secret one-night tryst revealed. And too many heroes…not enough villains. To find out more, read this week's Two Scoops.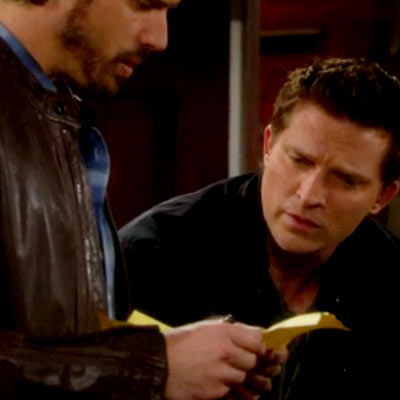 March 3, 2014
One couple broke up; some couples had steamy sauna sex, while others went to the mattresses or punched bags in the Athletic Club. Chloe tried to embrace the Baldwin family tradition of prison while Colin tried to embrace Jill, but Jill didn't tumble for his charm. This and more as Genoa City residents recover from recent shocking events and this Two Scooper takes stock of what more's in store.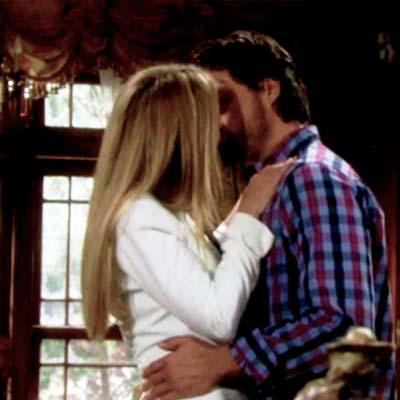 March 10, 2014
Less than honorable intentions suddenly skewed one character toward honorable territory, the ongoing (and never-ending?) saga of the magical music box played on, and storyline resolutions blazed at record speed! Read our columnist's opinions and see if you agree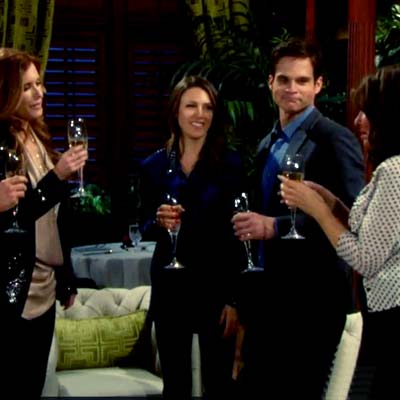 March 17, 2014
Sharon and Nick grew closer as Sharon closed in on the truth about ghost Cassie. Victoria tried to save her marriage, but the ghost of Billy's affair kept them apart. Victor thought that Chelsea was seeing ghosts but agreed to search for Adam anyway. Lily refused to give up the ghost of spites past. Against all odds, Kevin thought that his marriage to Chloe had a ghost of a chance.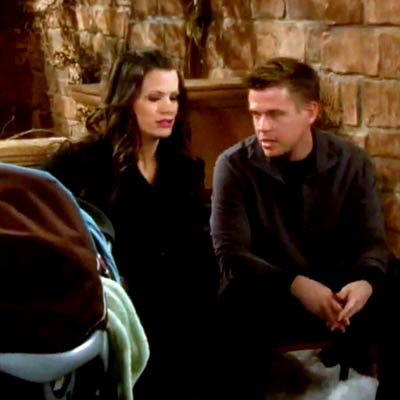 March 24, 2014
March Madness is here! But basketball has nothing on madness like our favorite soap does, including Sharon's very real (not imaginary) dilemma! Chloe also teetered on the brink herself. And, of course, the meaningful moments of the magical mystery music box. Madness indeed! To find out more, read this week's Two Scoops.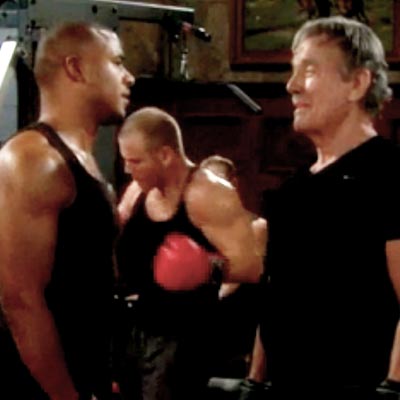 March 31, 2014
Sharon took desperate measures to end her madness. Dylan and Avery were caught up in the madness of love, as were Colin and Jill. Chloe and Billy struggled to recover from the madness of grief while Victor wondered if Chelsea was mad to believe that Adam lived. Kelly remained just plain mad, despite Jack's apology, and Victoria couldn't decide if she was mad for, or mad at, Billy.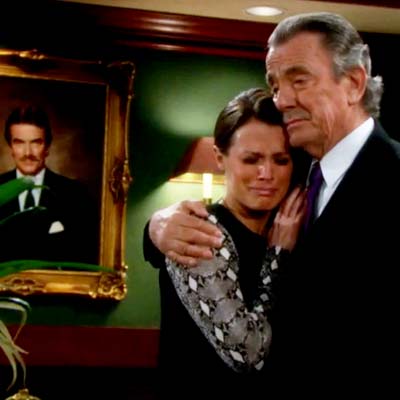 April 7, 2014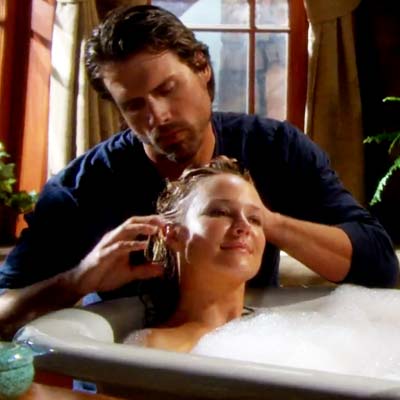 April 14, 2014
Victor's business troubles had connections in the past, present, and future. Jill and Colin contemplated past and present attraction. Neil's hopes for a present and future with Leslie were dashed. Sharon got ECT, and ten years of past craziness disappeared. Lauren got a blast from the past while Michael contemplated the future perfect.