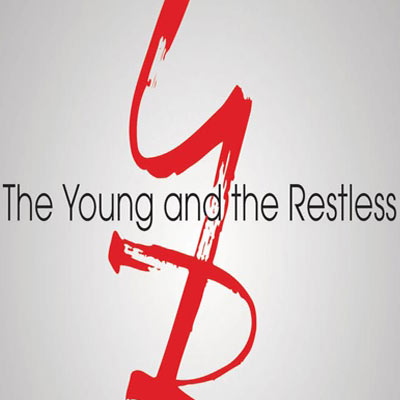 The Young and the Restless Daily Recaps: 2014
Y&R summaries from 2014
The Y&R Daily Recaps Archive offers you day-to-day summaries of The Young and the Restless beginning in 1996 and continuing through to the current week. To view any of the daily recaps here, simply locate the week that you want to review. There you will see that a brief summary of that week's action has been included for your reference. When you find a week of recaps that you want to read up on, simply click on the appropriate link located under that week's summary. By doing this you will have access to the complete Monday through Friday daily recaps for that week, just as they were posted on
soap
central
.com
during that week.
As our archives have grown, we've created one page per calendar year. To access any of the recaps from 1996 through the present calendar year, please click on the corresponding link in our menu at the very
top of this page
or use the Recaps Quick View to quickly skip ahead to a particular month and year of recaps.
Read up and enjoy!!
RECAPS QUICK VIEW
JANUARY 2014
January 6 to 10, 2014
Someone kidnapped Jill and made it appear as though she'd left town. Jill recognized her captor. The Winters family celebrated that Lily was cancer-free. Devon purchased the Athletic Club, and he hired Cane and Lily to run it for him. Devon stopped Lily from throwing Hilary out. Kevin was concerned when he found that Chloe had included Connor's mementos in Delia's baby book. Chloe ended things with Kevin when he confronted her about her obsessive behavior. Dylan met with Willa, Ian Ward's ex-wife, who believed that Ian had changed his name and moved to Indiana. After a spat with Summer, Courtney broke up with Noah to protect her affiliation with Alex. Kelly abruptly left during an awkward evening with Victoria, Billy, and Stitch. Victoria and Stitch bonded. Billy and Kelly agreed to put their night of grief sex behind them and work on the Delia Project together. Billy learned that Adam had funded Delia's foundation. A witness revealed what he knew about the night of Delia's death, but Kevin's license plate search was fruitless. Adam proposed to Chelsea. Victor offered not to turn Adam in to the police in exchange for being part of Connor's life. Jack signed documents to become Connor's legal guardian if anything happened to Adam. At Connor's christening, the guests were stunned when an uninvited Victor arrived, and Adam allowed Victor to hold Connor.
January 13 to 17, 2014
Tyler and Abby placed an offer on a house, but he was later stunned when he learned that his girlfriend had supposedly called to retract their bid. Dylan invited Avery to travel with him to Indiana to search for Ian Ward. Leslie confided to Neil that she felt rushed by their wedding plans, and he agreed to wait. Billy thanked Adam for establishing Delia's foundation. Adam and Chelsea planned to move to Paris, while an obsessed Chloe vowed not to let anyone take Delia away from her. Billy found the same rare lily that Adam had purchased for Chelsea at Delia's roadside shrine. After Kelly declined Victoria's offer of friendship, the women were thrown together to plan a fundraiser for the Delia Project. Kevin refused to give up on his search for the license plate of the hit-and-run driver. Michael was disconcerted by the lack of evidence in Carmine's murder case. Womack made a mysterious call. Christine was upset by Paul's preoccupation with work and Nikki's problems. Noah caught Courtney buying drugs from Raven. Jack, Hilary, and Kyle suspected that Bonaventure Industries was illegally selling an energy supplement. Summer popped multiple energy pills before a photo shoot, and she collapsed on the stairs. Fen was arrested after breaking house arrest to search for Summer. Sharon found an unconscious Summer and got her to the hospital, where Stitch determined that Summer had experienced a cardiac episode. Sharon grappled with whether to tell Nick the truth about Summer's paternity.
January 20 to 24, 2014
Summer woke up in the hospital, and Jack was upset when she referred to Nick as "Dad." Stitch identified the drugs in Summer's system as VivaSurge, a drug distributed by Bonaventure Industries. Victor reported Jabot to labor relations, while Jack, Kyle, and Hilary gathered information to prove that Victor's company had been responsible for the drugs. Noah accused Courtney of supplying Summer with pills. The tattooed woman locked Abby inside a vacant apartment. Tyler and Abby fought when he didn't believe her conclusion that Mariah had been behind the stunt. David Tutera agreed to help plan Leslie and Neil's wedding, and Leslie warmed up to the idea of getting married. Devon offered to finance a fundraiser for the Delia Project. Michael plotted to tell Womack that Carmine had turned state's evidence against Womack. Womack refused to make a deal with Michael and threatened Fen in prison. Fen agreed to confess to murder in exchange for an out-of-state prison transfer. Lauren received a mysterious bottle of perfume. Dylan and Avery traveled to Indiana in search of Ian Ward, but when it seemingly turned out to be a dead end, Dylan agreed to give up looking for his father. Dylan and Avery made love. Ian arrived in Genoa City and confronted Nikki about his son. Adam and Chelsea remarried and prepared to move to Paris, but he secretly planned to turn himself in for Delia's hit-and-run. Billy realized that Adam had been responsible for Delia's death.
January 27 to 31
Sharon resumed having visions of Cassie. Lily was furious when she realized that Devon was attracted to Hilary. Kyle suspected that Hilary had a crush on Jack. Abby and Tyler made up, and she called Mariah to request that they meet. Ian introduced himself to Dylan, but Dylan made it clear that he wanted nothing to do with his biological father. Ian decided to extend his stay in Genoa City. Ian approached Summer and gave her a business card for "The Path." Fen prepared for his sentencing. Michael tracked down Carmine, who was alive. Chelsea watched Adam's video confession to Delia's murder, while the police searched for Adam. Word spread that Adam had been the hit-and-run driver. After Chloe realized that Chelsea hadn't known about Adam's guilt, she promised to help Chelsea provide a stable home for Connor. Jack blamed himself for not realizing that Adam had been the culprit. Jack informed a livid Nikki about Victor choosing to blackmail Adam rather than going to the police with the knowledge that Adam had killed Delia. Billy took Adam at gunpoint to Delia's memorial, where Billy forced Adam to admit he had killed Delia and to recount how he'd covered up his role in her death. Billy and Adam got into a horrific car accident. One man got out and staggered away, while the other was still inside the vehicle when it burst into flames.
Return to the
top
of this section.
---
FEBRUARY 2014
February 3 to 7, 2014
Michael presented video evidence that Carmine was still alive, and the murder charges against Fen were dismissed. Leslie admitted to Neil that she had no desire to have a wedding, but she loved him and wanted to be with him. Abby challenged Mariah to meet her and Tyler for coffee, but Mariah didn't show up. Tyler arranged to meet Mariah at her hotel. Noah discovered that Courtney was an undercover cop, but he couldn't forgive her deception. Sharon was stunned when she was able to touch Cassie. Colin revealed himself as Jill's captor, and he forced her to marry him. Jill consulted Leslie about getting an annulment, but she agreed to stay married to Colin if he provided information about the music box. Devon offered to replace Adam's contribution to the Delia Project with his own funds. Nick and Dylan declared a truce in order to protect Nikki from Ian. Nikki's health deteriorated. Summer decided to quit modeling, and she contemplated turning to Ian as a life coach. Jack identified a watch that had been found near the explosion as Adam's. A battered Billy showed up on Victoria's doorstep, but he remained tight-lipped about the events before the crash. The SUV sank into the river, and divers were unable to recover a body. Kelly admitted to Stitch that she'd slept with Billy. Jack and Victor fought over which one of them would protect Chelsea and Connor. Everyone except Chelsea believed that Adam was dead. A man's ringed hand twitched in the snow.
February 10 to 14, 2014
Summer asked Ian to help her find her path. Stitch confided to Dylan that his wife had filed for divorce, but he remained tight-lipped about the reason why. Dylan and Avery spent a romantic Valentine's Day together. Chelsea believed that Adam was alive, but Billy was adamant that Adam was dead. Victoria and Nick shunned Victor after they learned that Victor had blackmailed Adam instead of outing Adam as the hit-and-run driver. Cane surprised Lily with a suite at the Athletic Club for their anniversary. At the Delia Project fundraiser, Kelly mistakenly assumed that Jack was the blind date that Lily had set her up with. Hilary kissed Jack and immediately apologized. Hilary became jealous when she found Devon and Esmerelda making out in the steam room. Abby was livid when Tyler revealed that he'd left the fundraiser to see Mariah. Chloe lashed out at Chelsea at the party, but the women made amends. Womack and Colin conspired to steal a valuable snow queen doll that was up for auction. Lily discovered that the doll was missing, and Womack was caught with the doll as he tried to leave. In the ensuing chaos, diamonds spilled out of the doll, and Womack threatened the benefit guests with a gun. Chloe tricked Anita into leaving her alone with Connor, and she made plans to leave the country with the baby. After seeing Cassie again, Sharon confessed to Nick that she'd been lying to him. Victor met with Cassie's look-alike.
February 17 to 21, 2014
Victor paid Cassie's look-alike to step up her efforts to discover Sharon's secret. Nick supported Sharon after she confided that she'd seen and touched Cassie. Sharon discovered a collage of Cassie's photos plastered all over her wall. Nick and Dylan agreed to work together to protect Nikki from Ian. Ian charmed Summer and Faith, and he lured Summer to his hotel suite to compile a personality profile. Womack held the guests at the Delia Project fundraiser hostage. Kevin used a secret burner phone to communicate with the police. Neil and Devon staged an argument while Tyler knocked out Womack's accomplice. A chandelier fell on Billy and Chelsea, and he was seriously injured. A delirious Billy revealed his one-night stand with Kelly to everyone within earshot. Jack offered Womack a plane in exchange for Chelsea's release. As Womack prepared to go to the airport, he released all of the hostages except Lily. Womack shot Cane, and Colin retaliated by killing Womack. Cane acknowledged that Colin had saved his life. Jill kissed Colin in exchange for information about the music box. Colin revealed that a card containing Rachel Berenson's name had been inside the box. Victoria slapped Kelly and confided her troubles to Stitch. Victoria agreed not to leave Billy, but she recoiled when he tried to kiss her. Chloe stole Chelsea's passport and fled the country with Connor. Victor and Chelsea tracked down Chloe in Paris.
February 24 to 28
Victor and Chelsea tracked down Chloe in Paris and took Connor home, and Chloe was arrested for kidnapping. Chloe preferred to face prison rather than a world without Delia, but Kevin begged Chloe not to leave him. Jack warned Chelsea that Victor was plotting to make her look like an unfit mother. Chelsea received a mysterious call from an unknown party. Jill found an old photo with Rachel's name on it. Courtney and Noah decided to give their relationship another chance. Sharon believed that the strange occurrences in her home were the result of paranormal activity, and she tried to contact Cassie with a Ouija board. Devon considered giving up the Athletic Club after the hostage incident, but Neil urged him to stick with it. Neil was devastated when Leslie broke up with him because of their opposing views on marriage. Cane and Lily postponed their anniversary celebration to comfort Neil. Nick punched Ian. Ian attempted to blackmail Nikki into giving him money in exchange for him leaving her family alone. Nikki discovered Ian with Summer and exposed his true identity. Ian pleaded with Dylan not to kill him, or Dylan would "never know." Paul arrested Ian. Billy and Victoria's marriage remained strained, and Victoria and Stitch shared a kiss. Billy reluctantly met with Kelly.
Return to the
top
of this section.
---
MARCH 2014
March 3 to 7, 2014
Billy and Kelly covertly met and agreed that they could no longer be friends. Victoria admitted to Billy that she had kissed another man. Victoria and Billy made love, but their relationship remained strained. Billy learned that Victoria had kissed Stitch. Victoria threw Billy out when she found out about his meeting with Kelly. Stitch reached out to Kelly, but she said that he couldn't be forgiven for what he'd done. Kelly informed Jack that she'd quit her job to avoid being near Billy, and she confided that it was her son's birthday. A depressed Neil opened up to Hilary. Michael thought that Chloe's best alternative was to serve a sentence in a mental hospital. Jill discovered that the photo of Rachel had been taken in London. Leslie tried to get the charges against Ian dismissed due to lack of evidence, but Nikki revealed that she'd secretly recorded Ian's blackmail attempt. Paul and Dylan compared notes about Ian's cryptic references to a secret, but they couldn't figure out what Ian had meant. Victor learned that the FDA was investigating Bonaventure Industries, and he suspected that Jack had set him up. Victor offered to reinstate Cane as Chancellor CEO, and Cane grappled with the decision. Noah quit his job after he learned about Victor's knowledge of Adam's guilt. Chelsea remained certain that Adam was alive, and Victor agreed to her request to search for Adam. Nick and Sharon shared a passionate kiss.