Five-time Emmy-winning All My Children icon David Canary (Adam and Stuart Chandler) has passed away. The actor died of natural causes on November 16, 2015. He was 77.
Born August 25, 1938, in Elwood, Indiana, David Hoyt Canary was a standout football player. He played high school ball for the famed Massillon Tigers of Washington High School and earned a varsity football scholarship to the University of Cincinnati, from which he graduated with a major in music. In a move that few athletes might be able to imagine, David turned down an offer to play professional football with the then-newly formed Denver Broncos. Instead, David headed to New York City to pursue his passion for acting.
In New York, David found success in theatre. He made his Broadway debut in Great Day in the Morning, with Colleen Dewhurst, but during the show's run was drafted into the United States Army. David served in the Army for two years.
Upon leaving the Army, David landed in Los Angeles and began working in television and film. After appearing in a two-part episode of Gunsmoke, David was tapped to play the role of Candy Canaday on Bonanza. In his seven years with the western series, David appeared in more than 90 episodes opposite other legendary TV talents Michael Landon and Lorne Greene.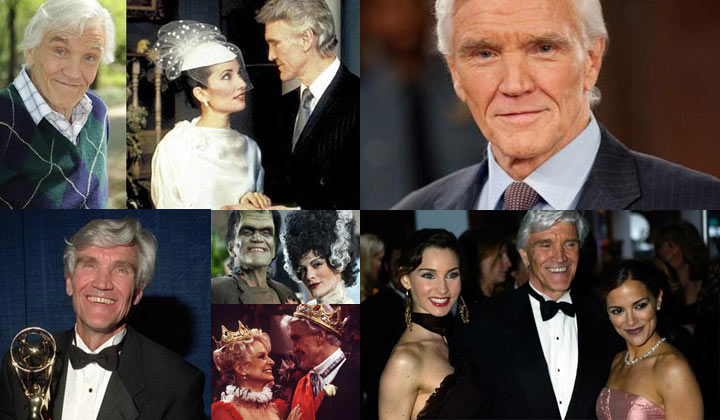 David's long-time stint on Bonanza, however, seems fleeting in comparison to the role that made him a household name. In 1983, David joined the cast of the ABC daytime drama series All My Children, creating the roles of the ruthless businessman Adam Chandler and his kinder, gentler twin brother Stuart Chandler. Between 1983 and 2010, David earned a whopping 16 Daytime Emmy nominations and picked up an incredible five Outstanding Lead Actor trophies. David's popular AMC characters even made a few crossover appearances on sister soap One Life to Live.
David retired from full-time acting in 2010.
"For more than two decades, David Canary defined daytime drama on ABC," ABC said in a statement. "Our hearts go out to his family and we mourn his passing."
David is survived by his wife of 33 years, Maureen; his son, Christopher, and his wife, Amy, of Philadelphia; his daughter, Kathryn, and her fiancé, John Rothmeier, of New York City; his grandson, Donovan Canary, of Philadelphia; and his brother John and wife Paula, of New York City. He was predeceased by his brother Glenn in 2008.
The Wilton Bulletin, the actor's local Connecticut paper, noted that David and his wife were extremely active in the Wilton community and that the couple of more than 30 years was "named Distinguished Citizens of the Year by the Wilton YMCA" in 2005.
"His volunteer efforts included performing in a production of Love Letters to benefit A Better Chance (ABC) of Wilton and emceeing and singing in the Wilton Kiwanis Club's annual holiday concert. He was also an active volunteer with the Friends of Wilton Library," his obituary noted.
Funeral services will be private for immediate family. A memorial tribute is planned for a date to be determined.
In lieu of flowers, the family has requested that donations be made to the Alzheimer's Association. A direct link to the special David Canary fund can be accessed here.
TO READ REACTION AND FAVORITE MEMORIES FROM DAVID'S SOAP FAMILY, CLICK HERE
What is your favorite Adam or Stuart moment? Were you a fan of David Canary's non-soap work? Share your thoughts in the Comments section below, on our message boards, or by submitting Feedback.
To stay up-to-date on the latest soap news, be sure to like us on Facebook and follow @soapcentral on Twitter.