A time for reflection
It's hard to reflect on all the good fortunes and thankfulness these characters have enjoyed on The Bold and the Beautiful, but can a holiday Two Scoops about Thanksgiving really be written without a nod to Betty White's guest appearance as Ann Douglas, Pam and Stephanie's mother? Her death was not unexpected, and how she passed was in keeping with her wishes. In that way, I was thankful for the way the show depicted death with dignity.
But I thought Stephanie was too forthright in her determination to get Ann out of the hospital. It was her mother's wishes, but there's something to be said in Pam's defense, too. It's the worst thing in the world to watch a loved one in pain. The feeling of helplessness and hopelessness is not to be dismissed as unimportant. Pam reacted in an emergency situation to the best of her ability. Stephanie's bellowing at her was cruel.
But let's start our gratitude list by thanking Betty White for coming back to the show for a memorable guest turn. The death of Ann Douglas could have been played off-screen, or with another actress. Having the Golden Girl appear elevated the proceedings and I'm grateful that she could come back to B&B for this occasion.
Can there be a more grateful family on B&B than the Marones? After spending most of the year alone and unhappy on the personal front, Jackie has found a love match with Owen. She hadn't been looking for love -- just sex. She got that and much, much more. And Owen has been equally as fortunate. He's now part of a business, a family, and a life that can only be described as privileged. That's a far cry from struggling with the surf line at Forrester, or his paralegal/private eye days when he was working for Marcus. (Did Marcus ever pay him, by the way?)
It was also a great year for Nick and Bridget. How grateful are they that they found each other again after all the to-do with Katie last year? I wasn't sure they could make it work one more time, but -- look, they're the happiest couple in L.A.! I don't exactly think Bridget abandoning her medical degree for fashion is a great career choice, but she's with Nick and they're blissful. If they're blissful a year from now with a new baby via Sandy the Surrogate, we'll see. For now, they're thankful to have each other, Jack, and family that loves them, and that's a lot.
The Logan family has had many things to be grateful for. After an extended separation that accomplished nothing, Ridge finally woke up to the fact that he's hopelessly and maddeningly in love with Brooke -- and vice versa. You can't fight destiny, even if Taylor did have a great run with Ridge for a while. So the Logans should be thankful that, after all is said and done, Brooke is with Ridge and they're doing fine.
Donna should be grateful that her honey bear is healthy and strong, even if he is miserable about losing his company. Eric himself should be grateful that he's recovered fully from the heart attack and is still strong, well, and the patriarch of a thriving family. So what if the company is now part of Spencer Publications -- consider how fortunate all the Forresters are compared to so many families in this country.
I think Stephanie has realized that she has a lot to be grateful for. She's found a home away from home with the Jackie M team. They've opened their hearts to her, even when she tried to push them away. And how lucky is she that the minor strokes she suffered were not the big one? Stephanie might have been left truly impaired by those strokes, but she was only slightly hurt and, as of last week, she seemed pretty much back to normal.
Katie Logan has many, many things to be thankful for. She's a Sadie, Sadie Married Lady now, thank you, Bill Spencer. She's got a guy she loves, a magnificent new job, a loving family... For now, at least, Katie should be the Queen of Thanks, her life is that great, and let's not forget that she was nearly dead before getting Storm's heart. She's also had the wedding of her dreams... Yeah, no doubt, Katie has the most to be thankful for.
The only sadness for the Logans, of course, is Beth's Alzheimer's Disease. That's a heartache, but at least she was there for Katie's wedding and well enough to appreciate her daughter's special day. And Beth and Stephen were reunited, too, so that's more good stuff for the Logans.
Bill Spencer could take some time to express his thanks this holiday week, too. Has he not achieved all his dreams? The guy came to L.A. wanting to take over Forrester Creations. He tried it the hard way, he tried in the sneaky way, but ultimately he did get the company by appealing to the Logan part of the company and winning them over. You have to hand it to the guy; I just hope he's appreciative of what he has and the people who are really the power of the company -- Ridge and Eric, the designers.
I'm afraid that some characters are not grateful; they're too self-involved. Steffy tops my list. She should be beyond thankful for all her good fortune, but she's not. Two parents who adore her. Family that loves her. She's just been handed a wonderful opportunity, even though she know nothing about public relations. What could this girl possibly not be grateful for? And yet her business with Bill was the definition of selfishness. How dare she do that to Katie? What was she thinking?
As for a couple of other characters, let's say that Taylor's had better years. But she could be happy about being sober and having her children nearby (although does she even bother to consider Jack her child anymore?) Marcus can be especially grateful because he not only met his biological father, Justin, but Eric adopted him, too. He's got scads of fatherly love now, not to mention Donna's unconditional support and love. This guy has everything going for him... except a girlfriend.
Rick also is without a girl, but at least Ridge didn't kill him. And after all the nonsense he pulled with leaking sketches to Jackie M and using Steffy to get to Ridge, he's actually in a good place now. But he doesn't have a love life, either.
All in all, though, I think the most grateful person of all should be Bradley Bell. He finally won the Daytime Emmy for Best Show for the first time in its 22-year history. How thankful should Brad be that the family business was passed down to him and he's made so much of it? When you think about it, he should be grateful and we should be, too, because we're watching B&B and enjoying every minute of it.
Here at Soap Central, we're grateful for our readers and the letters they send to us. Here's a couple; keep 'em coming:
Something is in the distance between Bill and Steffy and it is the unresolved visit at the cabin and Bill not having his infamous charm around his neck. I believe that Steffy and Bill had sex and she will be pregnant, that is why she was not at the wedding and is feeling guilty. Karma, is a "B", after all Katie did sleep with Bridget's husband when she totally and completely trusted her and wanted to help her. -- M. Dearest
Allison, I enjoyed reading your column. I am not a soap watcher, but was sick and had to be home for months to recover. I started watching the soaps, but Katie and Bill got me hooked on B&B, this is the only soap I watch now. I hope the writers realize what an opportunity to make this soap more exciting and current. Katie and Bill remind me of Kate Hepburn and Spencer Tracy. The writers could make Katie and Bill like a Tina Brown and Harold Evans. Take Katie off of Forrester. Because it's a dead end, you know it has to go to a Forrester. Bill should give her start up magazine like Vanity Fair and The Beast, which made Tina Brown famous. That would make her Bill's equal. And could lead to a lot of different storylines. Everyone on the show would be kissing her behind. Katie could rule. I want to see a powerful woman's private life. -- Yolanda


Well, thanks again -- and happy holiday to everyone! Remember, we're here for you when it comes to the soaps. We want your input. Check us out daily at Soap Central. Till next time, your friend in soap...
Allison J. Waldman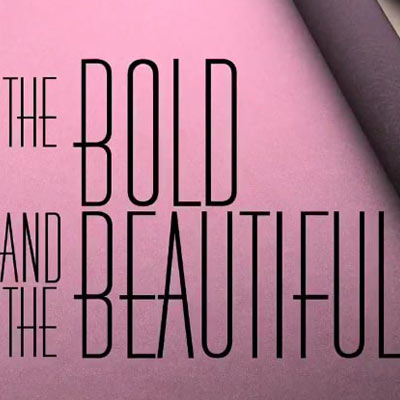 PRINTABLE VERSION
View a printer friendly version of this article
---