About the B&B Two Scoops Archives
The Bold and the Beautiful opinion columns from 2019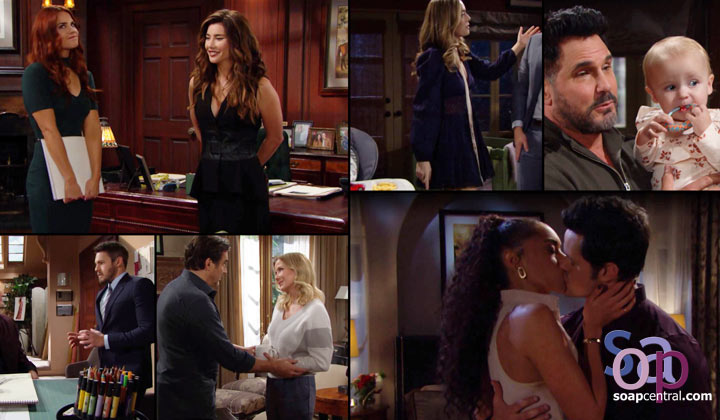 January 6, 2020
Thomas proved just what a madman he really is by dubbing himself Liam's executioner. Somebody might become Thomas' next''roadkill'' unless B&B families change course in the new year. Let's get two scoops deep into what we wish these characters would do in 2020 besides obsessing about Hope and Thomas.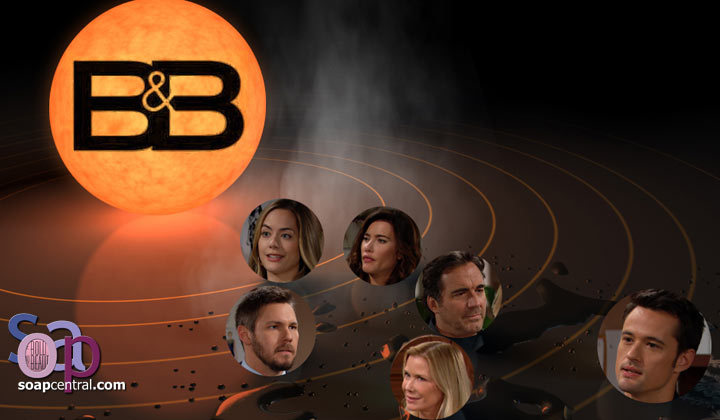 January 13, 2020
Like the actual universe, infinite numbers of things can happen in the soap universe. Unless you're B&B, which seems to be stuck in a causality loop with Thomas continually providing the Big Bang. Get 2020 vision with Two Scoops' Mike!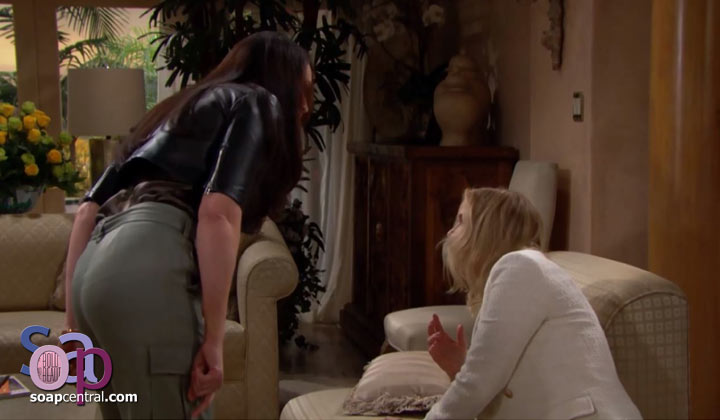 January 20, 2020
From smacks to kisses, the week was delicious. The characters were on parade as we finally saw more of the cast. The Spencer boys smooched their exes. Katie declared family peace, and Quinn and Brooke declared family war. Can somebody please tell Brooke that Queen Stephanie is dead? Long live Queen Quinn on The Bold and the Beautiful.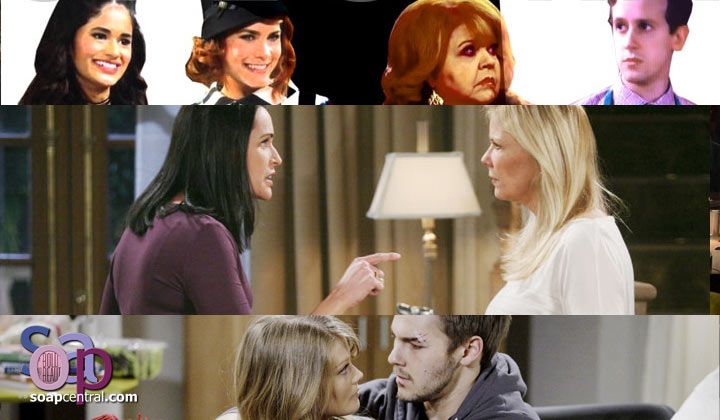 January 27, 2020
What do you do when The Bold and the Beautiful is only shown once per week? Well, other than cry. You take a look back at how some B&B characters have just not learned from the past... in and old and new Two Scoops.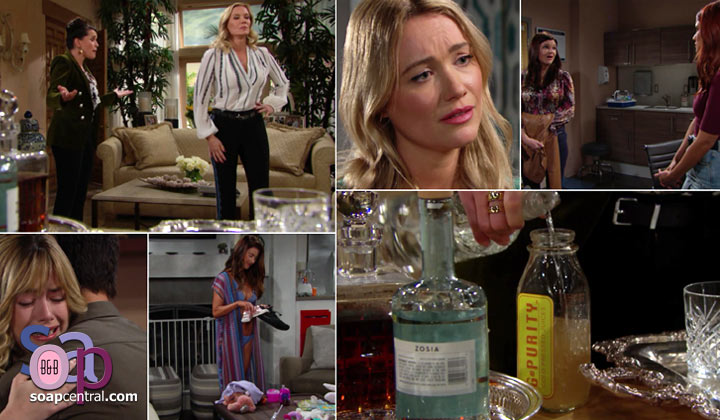 February 3, 2020
Katie was a riot when she spoke about bouncing back from a breakup and being friends with an ex. She can tell that one to the booze bottle she fell into during her breakup with Bill. Or tell it to Quinn, who poured out a little liquor for Eric's ex and homie, Brooke. Moving in isn't moving on for Steffy's ''friend'' Liam, and the pity really ain't pretty for a budding friendship between Sally and Wyatt. Get the two scoops on why exes can't be friends on The Bold and the Beautiful.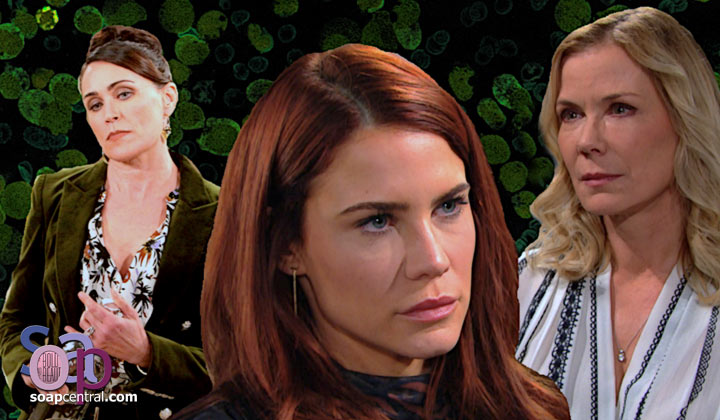 February 10, 2020
Brooke is suddenly convinced Quinn is a plague on the Forrester family, not knowing Quinn slipped her some bad medicine. Yet Sally may be the one with an actual sickness! Take two aspirins and call Two Scoops' Mike!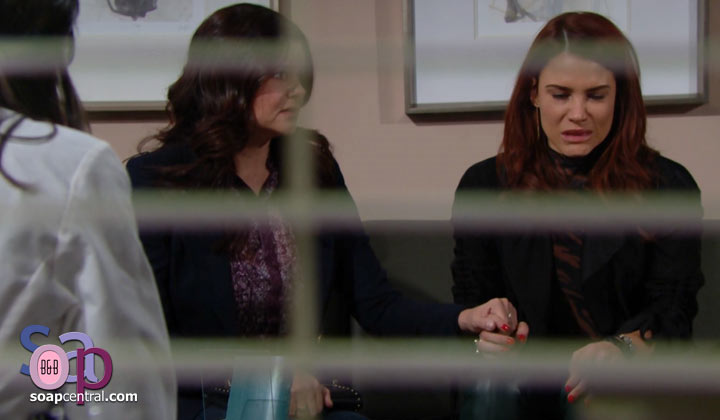 February 17, 2020
Wyatt cares for Sally but won't marry her. Hope's heart aches for Douglas, but she won't marry his father. Liam longs to protect Hope but hasn't tried to reconcile with her. Brooke and Ridge desire to reunite, but they can't compromise about Thomas. Here are the two scoops on what our Los Angeles faves won't do for love this Valentine's week on the Bold and the Beautiful.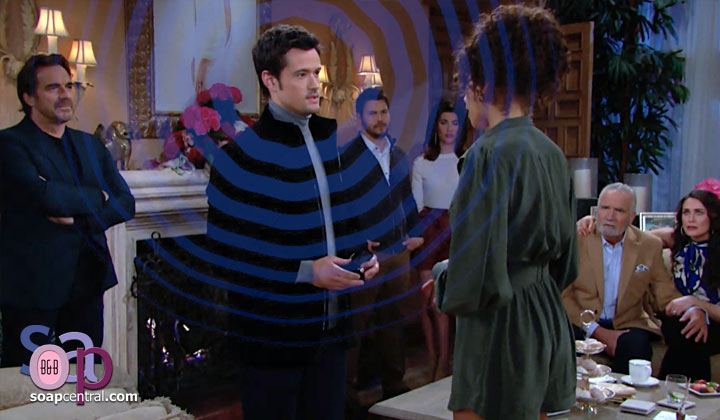 February 24, 2020
Sally is dying, but ain't nobody got time for that! Not when Thomas has everyone but Brooke and Liam under his thumb and even has Douglas playing wedding planner! Should Tom hitchhike outta L.A.? Go thumbs-up or thumbs-down with Two Scoops' Mike!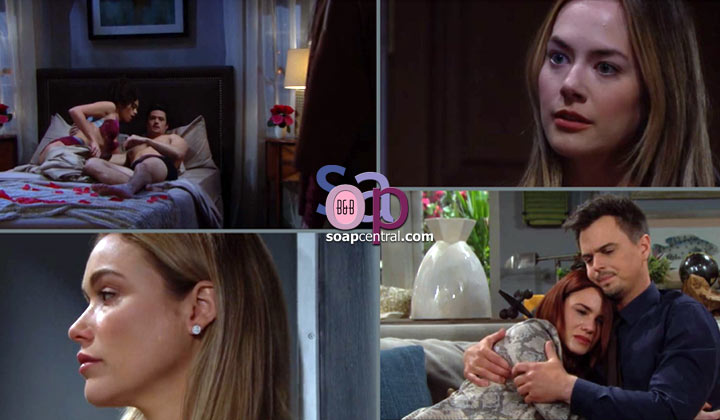 March 2, 2020
Fake love blooms for Zoe and Sally. These women think their dreams are coming true, but their men really have eyes for other women. Is Thomas wrong to lead Zoe on if it means his son can have a family? Is Wyatt wrong to pledge his life to Sally, knowing that he'll be off the hook in a few weeks? Get the two scoops on the trouble with deceit this week on the Bold and the Beautiful.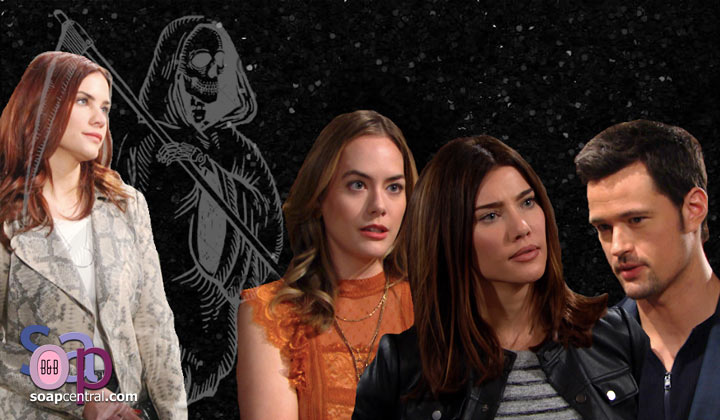 March 9, 2020
Sally's past her expiration date as Felony Flo's halo shines on. But it looks like Steffy is the cause of death for Thomas using Zoe and Douglas to get Hope! Dig the grave situation with Two Scoops' Mike!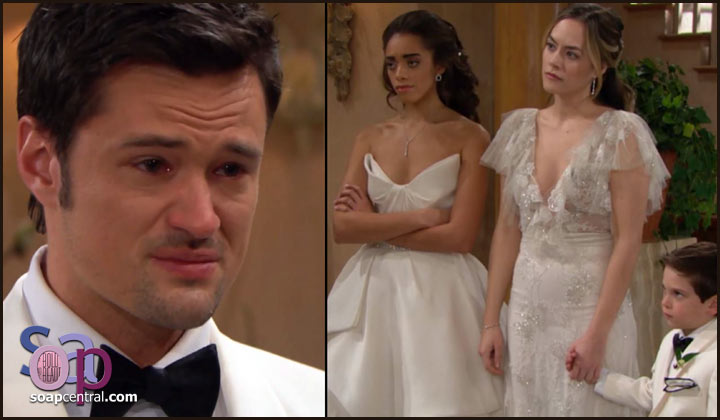 March 16, 2020
The wedding was the groom's sham, but the brides pulled off the ultimate ambush. Exposing Thomas felt good for a moment, but here are the two scoops on the hypocrites who have no room to shame Thomas and on the one who will really suffer from the shakedown of the groom.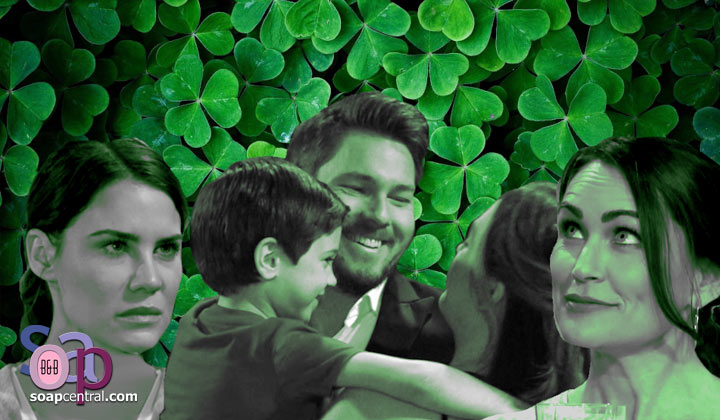 March 23, 2020
For B&B's 33rd anniversary, Bridge reunited, but Lope outdid them with a reunion wedding. Meanwhile, Quinn took advantage of Brooke's Brill-iant moment, but Sally even out-Quinned Quinn by pulling a Caroline on Quinn's son! Get lucky with Two Scoops' Mike!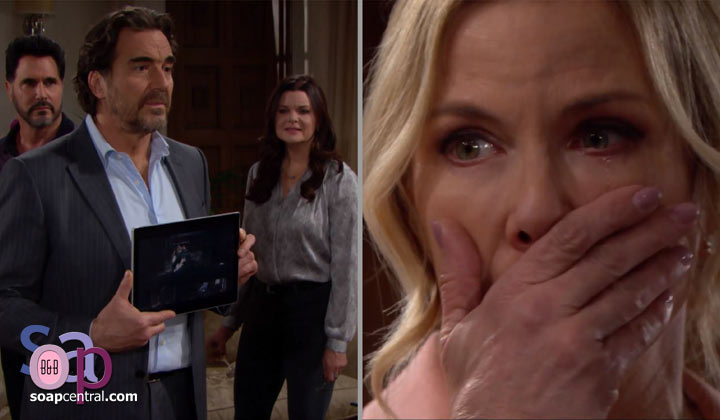 March 30, 2020
How many Logans does it take to blow up Bridge? Three. Two blonde sisters who don't know the difference between delete and reset and one brunette sister who can't even muster adequate outrage at Brooke and Bill for their inability to resist each other. Brill was a match made in hell that Katie probably wishes she'd never been dying to make. Brill's bond will likely lead to the end of Batie and Bridge as the ''framed'' kiss resets relationships on the Bold and the Beautiful.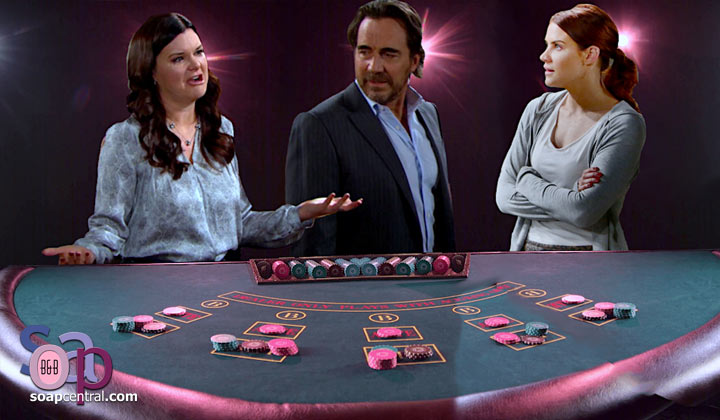 April 6, 2020
Upon finding out that Brill locked lips again, Katie folded and Ridge played his hand with Shauna. Meanwhile, Sally literally put on a poker face so her bluff against Flo would pay off! Sweeten the pot with Two Scoops' Mike!