B&B Two Scoops: Two Scoops Archives for 2021
The Bold and the Beautiful opinion columns from 2021
January 4, 2021
The year 2020 is gone, and scoopers are curious about what the new year holds for our Los Angeles residents. Get the two scoops on our plot predictions and New Year's resolutions that this week's featured leading ladies should make. May your old acquaintance be forgotten -- even if your one-night stand can't be -- this week on The Bold and the Beautiful.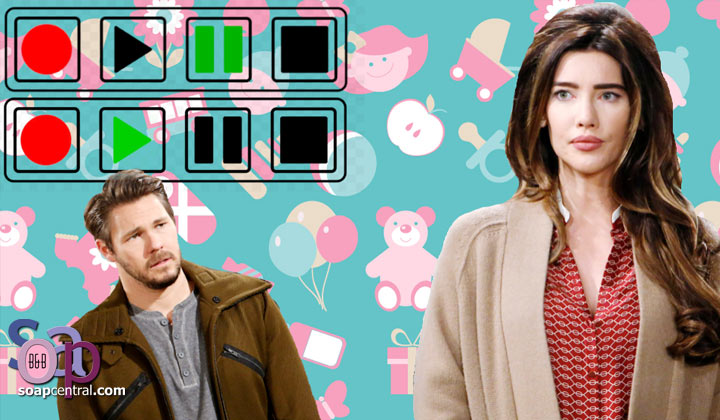 January 11, 2021
There was only one reason Zoe didn't want Paris to get acquainted with a job offer. But Liam, Steffy, and Hope won't let old acquaintance be forgot as we start 2021 going through another round of baby shenanigans! Check the diaper with Two Scoops' Mike!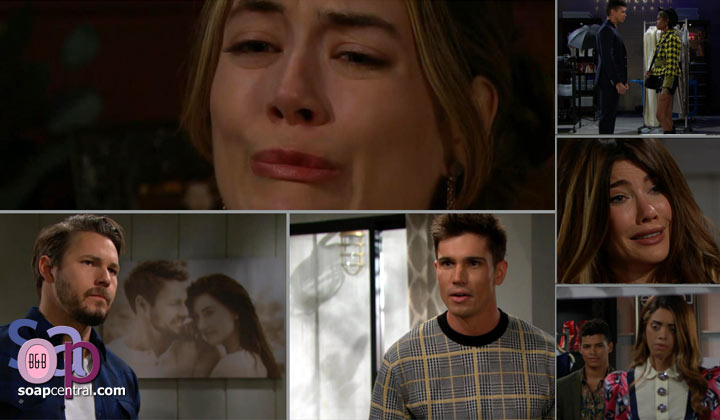 January 18, 2021
This week was a portrait in betrayals as Zoe made a play for the man her sister desires. After Liam and Steffy's secret was out, Liam thought it would be intrusion as usual at Steffy's house, but Finn isn't the ''simp'' Liam thinks he is. Get the two scoops on why I think an altered paternity test and Vinny's pills could be the boughs that break and make the cradle fall on The Bold and the Beautiful.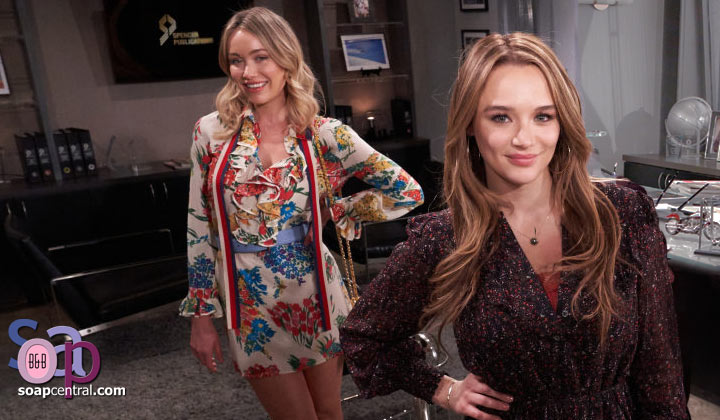 January 25, 2021
Zoe wanted to see if there was any heat with Zende, and Liam was in hot water for impregnating Steffy. But Flo didn't want to wait 'til winter's over to feel the heat, so she spilled some tea with Y&R's Summer Newman! Cross through the crossover with Two Scoops' Mike!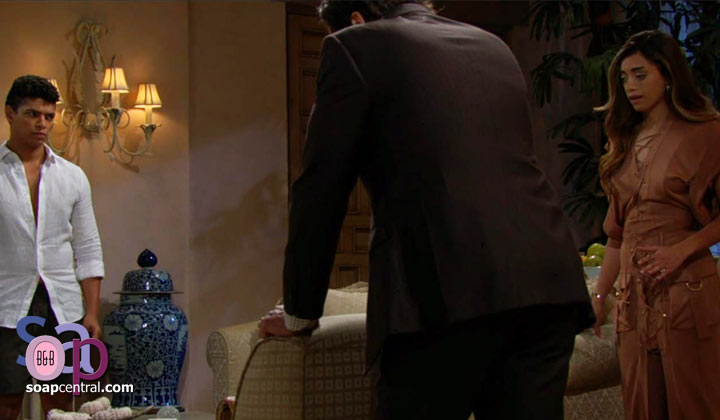 February 1, 2021
God doesn't like ugly. Neither does Ridge, who nixed Zoe's plan to test-bed Zende before she weds Carter. Zoe only wants Carter because she can't have Zende. The same is probably true for Bill, who fiends for Katie because he can't have Brooke. Get the two scoops on these Plan B romances and how one ''B'' won't let Steffy get off ''stress-free'' on the Bold and the Beautiful.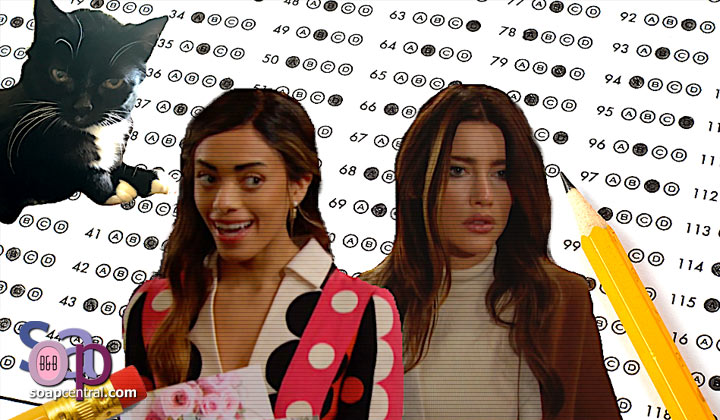 February 8, 2021
Steffy and her baby's prospective fathers waited to see what grade she would get on her paternity test, while Zoe flunked Fiancee 101! Go in for some remote learning and a special tribute with Two Scoops' Mike.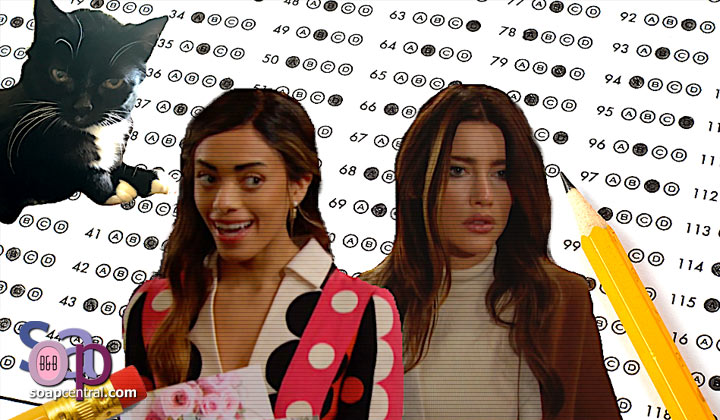 February 15, 2021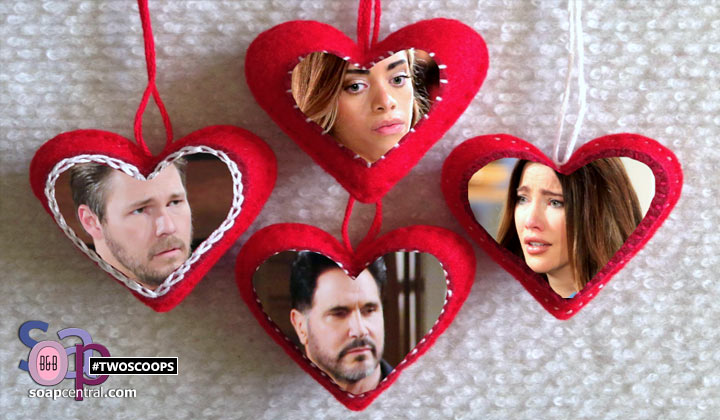 February 22, 2021
On B&B, no less than four characters picked from the same set of belated Valentine cards that said "I'm sorry." But their carbon copy mea culpas were interrupted by a potentially rogue paternity test and visitors to and from L.A.! Get the regrets with Two Scoops Mike!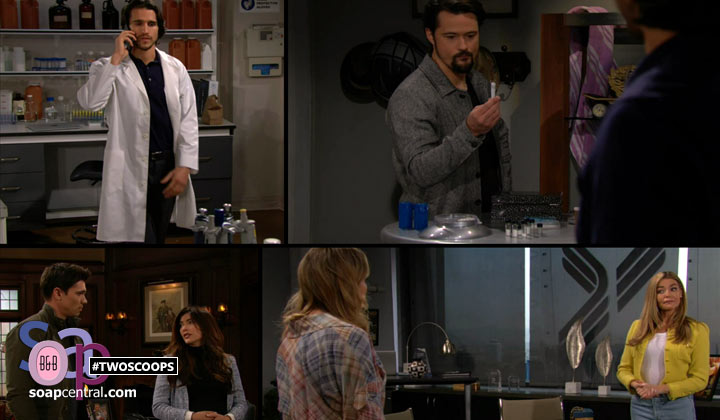 March 1, 2021
This week, Wyatt wants the Logans to forgive Flo, but there are good reasons that Hope can work with Thomas and Zoe but not get past Flo's felonies. Thomas interrogated Vinny about a paternity switch felony, but will Thomas rat out his best friend for Hope's happiness? Plus, get Two Scoops of dirt on why Liam can't butt out of Steffy's life, even for just one doctor's appointment.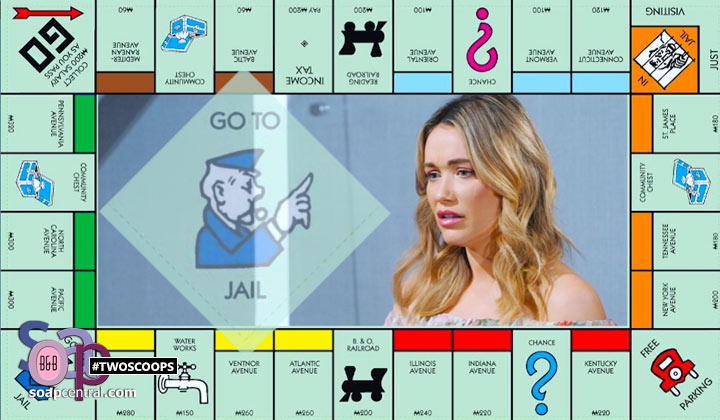 March 8, 2021
Zoe continued trying to get Carter to roll the dice on her again, but the Logans bet it all on a relative when there was only a 52% chance of winning! Make your move with Two Scoops Mike!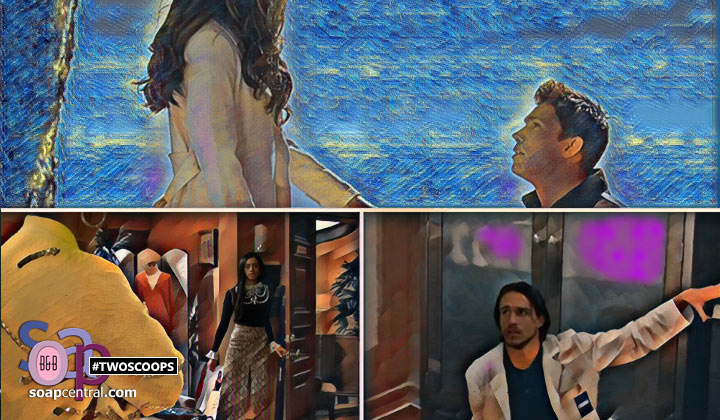 March 15, 2021
Jack planted a big one on Sally's kisser as Kyle and Summer watched in horror! (Yeah, the kiss was off-screen, but we know he did it.) Will Jack dillydally with Sally's love and affection, or will more develop between the two? Could Sally's interest in her charming mentor turn from a flirty respect and admiration into a fiery love? Will Jack follow in his father's footsteps and have a May/December romance with Sally as John once had with Jill? And the fireworks exploded as three cutthroat bidders completed to win a coveted media company. Read all about it in Two Scoops.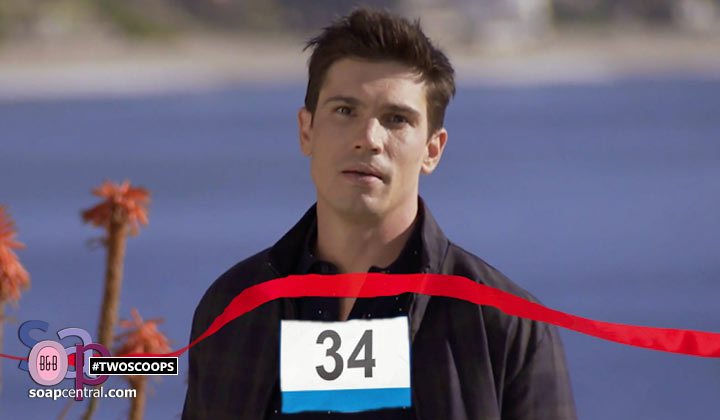 March 22, 2021
Finn got a child-to-be and a bride-to-be all in the same day, while said news spread through Los Angeles. But should the future Mrs. Finnegan know more about what's in her man's doctor bag? Set an appointment with Two Scoops Mike!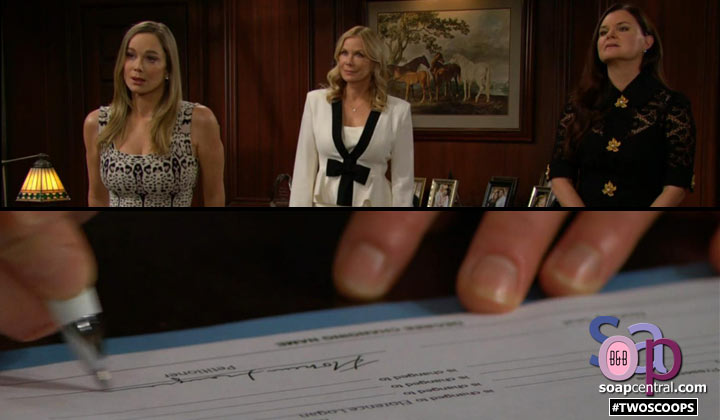 March 29, 2021
This week, Hope is at a low point in her life, so why are the Logans heaping their support on Flo instead? Separation is the new annulment, but some viewers think Liam deserves a permanent divorce. All of Flo Logan's dreams are coming true, but what goes up must come down. Get the two scoops on how hard viewers think Flo will fall on The Bold and the Beautiful.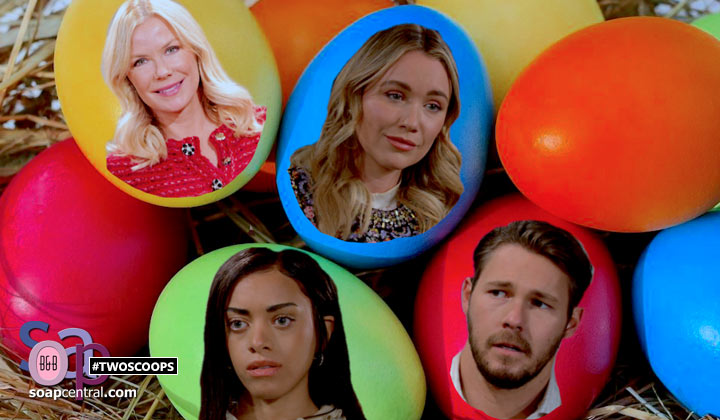 April 5, 2021
Brooke thought Liam was a fool to give Thomas any leeway with Hope, and Zoe decided to fool Paris to get revenge. But Flo was such a fool in love, you'd think something soapy and tragic was about to happen to her. Is she about to fall victim to the as-yet-invisible murder mystery apparently on the way? Collect clues with Two Scoops' Mike!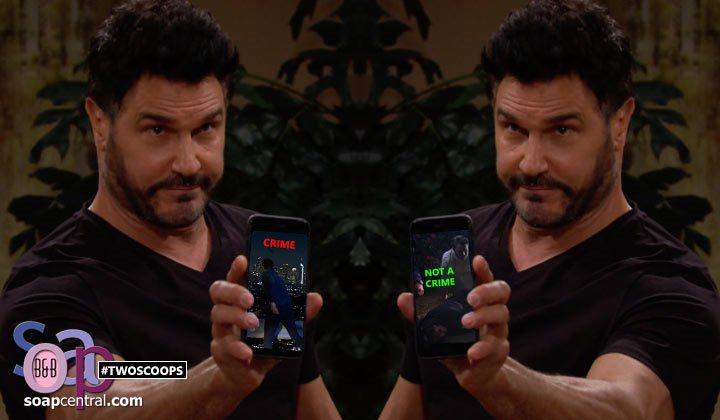 April 12, 2021
Bill thinks he's good at keeping secrets, but Thomas busted him for using hair dye and teeth whitener. If Bill can't keep those secrets, how will he manage a cover-up with blabbermouth Liam by his side? Bill claims he'll do anything to protect Liam, but does that include doing time? Get the two scoops on why Bill might have to put his life on the line to save Liam's.
April 19, 2021
Quinn tried to help a contrite Zoe reconnect with Carter but ended up confiding in the COO instead. Meanwhile, Liam had visions of Vinny, as Thomas hypocritically wanted justice for his left-for-dead friend! Tell it "straight up" with Two Scoops' Mike!