The Bold and the Beautiful Recaps: The week of June 7, 1999 on B&B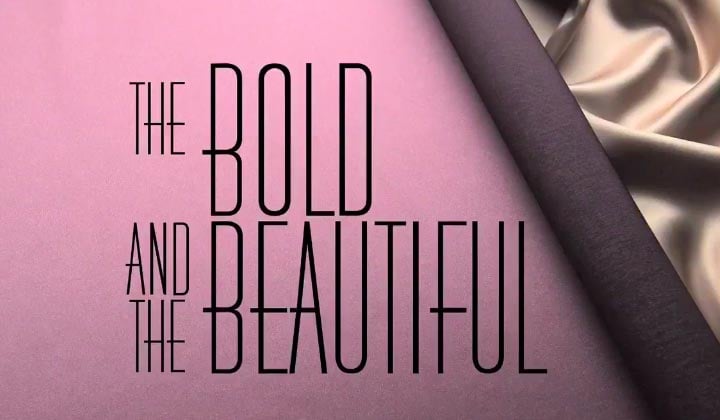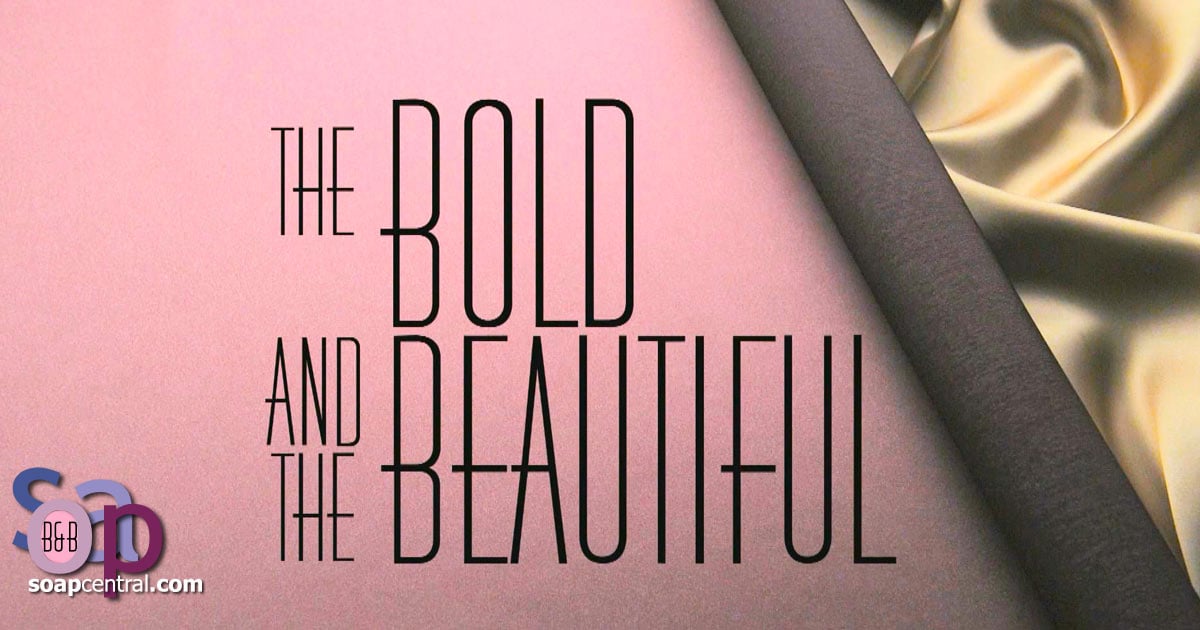 Monday, June 7, 1999
Macy is shocked when she open's Thorne's office door and finds Thorne with Brooke. Thorne and Brooke hear the door open and before Macy catches them in the act, and quickly disentangle themselves. Macy's surprise was she thought she caught Thorne with another woman, but Macy chalks that up to her built in enemy, the green eyed monster. Brooke leaves the two of them alone while Macy notices how uncomfortable Brooke was when Macy walked in. Thorne continues to give Macy the cold shoulder until Macy explains she told her father that she loves Thorne and with or without his blessing, she intends to marry. Macy asks for another chance to convince Thorne she still wants to marry him. Thorne pulls out the ring again and proposes as an unseen Brooke watches.
C.J. and Kimberly goof off while Clarke prepares to tell Eric in person he has returned to Spectra. Sally warns Clarke about going into the lion's den, but since Clarke is leaving Forrester in a lurch, the least Clarke can do is tell Eric in person. Eric and Ridge are surprised when Clarke says he has returned to Spectra.
As the doctor gives his explanation as to why the baby's blood does not match , Amber fears her house of cards is about to crumble. The doc informs them the baby inherited both Rick and Amber's recessive gene, not their dominant gene. Later at home, Amber gets call from Tawny who wants to dirt on the doctor's visit. Amber explains the close call and Rick overhears her say her marriage was almost over. When Rick questions her on that comment, Amber covers by saying she thought her marriage would have been over if she had tested positive for HIV. Rick reminds Amber the vows they took were for sickness and in health. Amber promises never to let Rick down.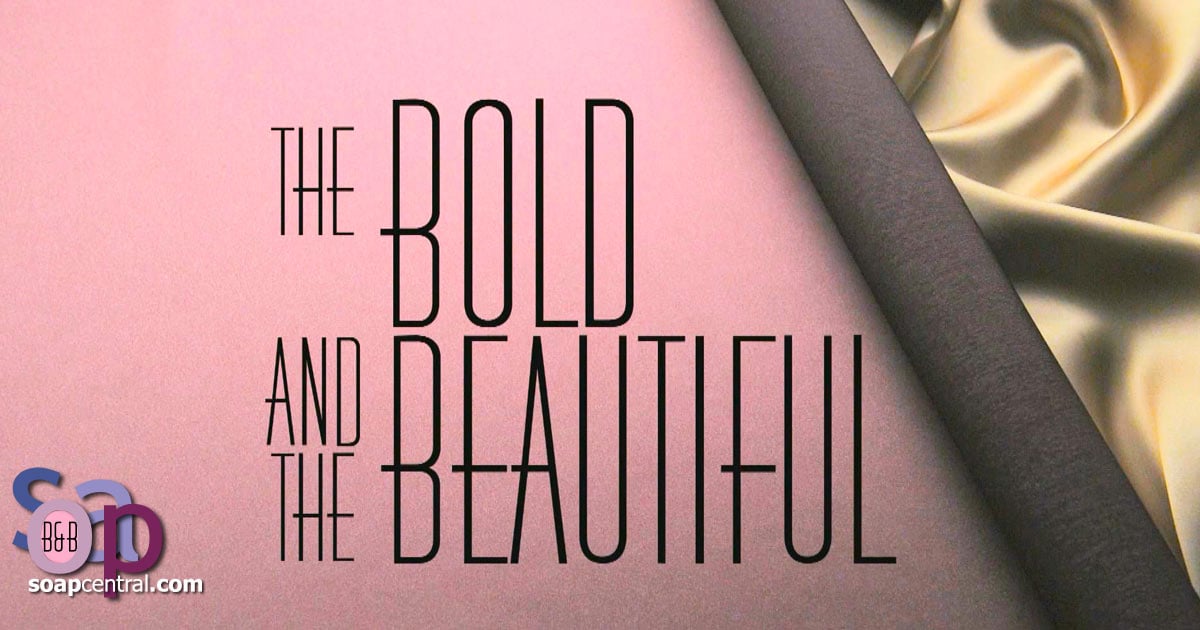 Tuesday, June 8, 1999
Clarke apologizes to Eric and Ridge for leaving them in a lurch, but his son needs him and Clarke is not about to turn his back on C.J.. Eric warns Clarke if he walks away from Forrester, don't expect this job to be waiting for him after Spectra collapses. Stephanie defends Clarke by saying that C.J. needs to know his father will do anything to keep their family together. Eric and Ridge are surprised Stephanie encouraged Clarke to leave. Brooke is furious when she learns Forrester is losing a top designer just weeks before the next showing.
After C.J. hears the news that Amber and the baby are HIV negative, he mentions Amber should be happy now that there are no more secrets. Amber wants to show Rick how much he means to her and decides to throw Rick a graduation party. This party will bring both their families together. C.J. will be honored too and plans to bring Kimberly as his date. Kimberly runs into Rick at Insomnia and mentions she has been spending some time with C.J.. Amber thinks it is an excellent idea that C.J. brings Kimberly to her party. Amber promises to throw the biggest party in Beverly Hills and Rick's whole family will love it.
Brooke blames Stephanie for Clarke leaving. Rick interrupts a shouting match between Brooke and Stephanie and informs his family all the HIV tests turned out negative. Rick wants his mother to put all her suspicions behind her. In fact, Rick wants the family to treat Amber the way they treat Taylor. Ridge blasts Rick for comparing Amber to Taylor. Taylor has honor and principle while Amber is nothing more than a common thief! Rick is stunned by Ridge's accusations. Ridge continues by telling Rick to be a man and admit his mistakes. Rick's biggest mistake is named Amber Moore.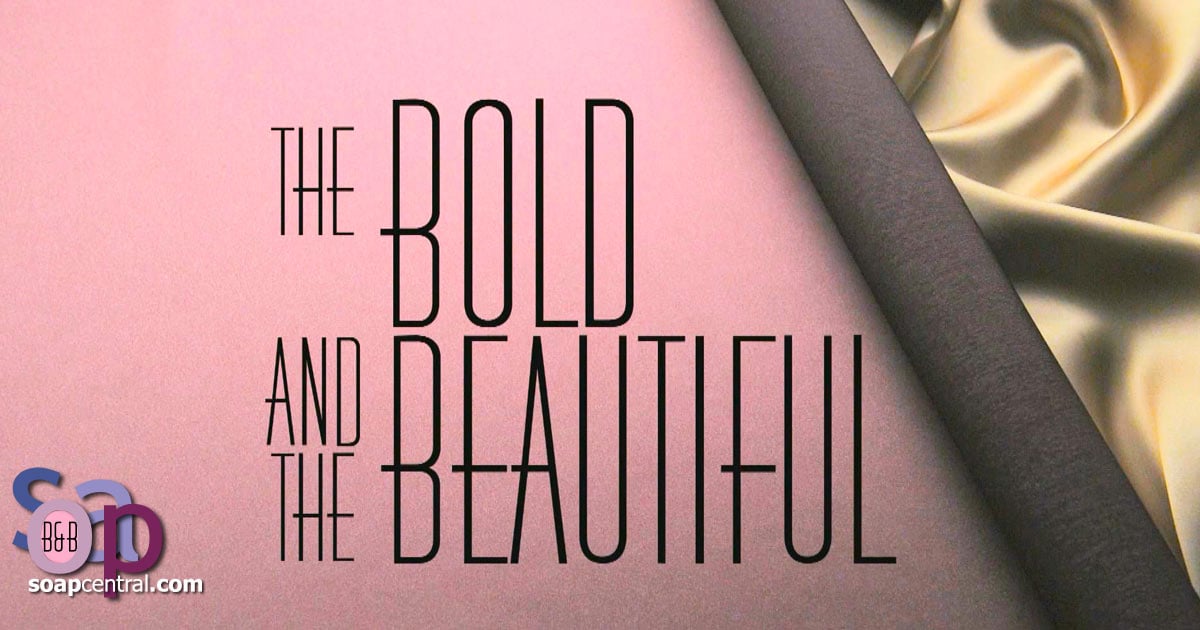 Wednesday, June 9, 1999
Amber summons Kimberly to the Forrester house where Kimberly thinks Amber just wants to gloat about snagging Rick. While Amber takes pleasure in coming out of the paternity fiasco unscathed, the reason she asks Kimberly over is for help planning the graduation party. Amber does not know any of Rick's classmates besides Kimberly and C.J., and Amber wants Kimberly to invite Rick's friends from school.
Clarke rallies the troops at Spectra while Thorne and Macy announce their plans to be married. Sally doesn't think now is a good time for a wedding considering the biggest showing in Spectra's history is only weeks away. The showing is not going to stop Macy. She loves Thorne and nothing is going to stop them from getting married. Macy is even willing to risk the love of her father who means so much to her. Adam can tell how much Thorne means to his daughter and gives his blessing but warns Thorne not to let Macy down. Kimberly admits she has been dating C.J. and Kimberly also knows that Amber would like nothing better than for Kimberly to be C.J.'s date at the party. Amber reminds Kimberly that Rick will never leave her and she will see how happy Rick is at the party. Amber asks how Kimberly looks in a swimming suit, because there are no pull over sweaters or pleaded skirts allowed!
Ridge continues to bad mouth Amber until Rick lays down the law. Either show them support or back off, Rick warns. Amber calls and interrupts the family meeting. Amber invites the everyone to Rick's graduation party tomorrow. Even Ridge and Brooke agree to be there. Thorne and Macy walk in after Amber's call and announce they planned to be married. But neither Thorne nor Brooke can get that kiss out of their mind. After hanging up, Amber says this party will be her official entrance into the Forrester family. Amber truly is a Forrester and after tomorrow, the whole family will know it.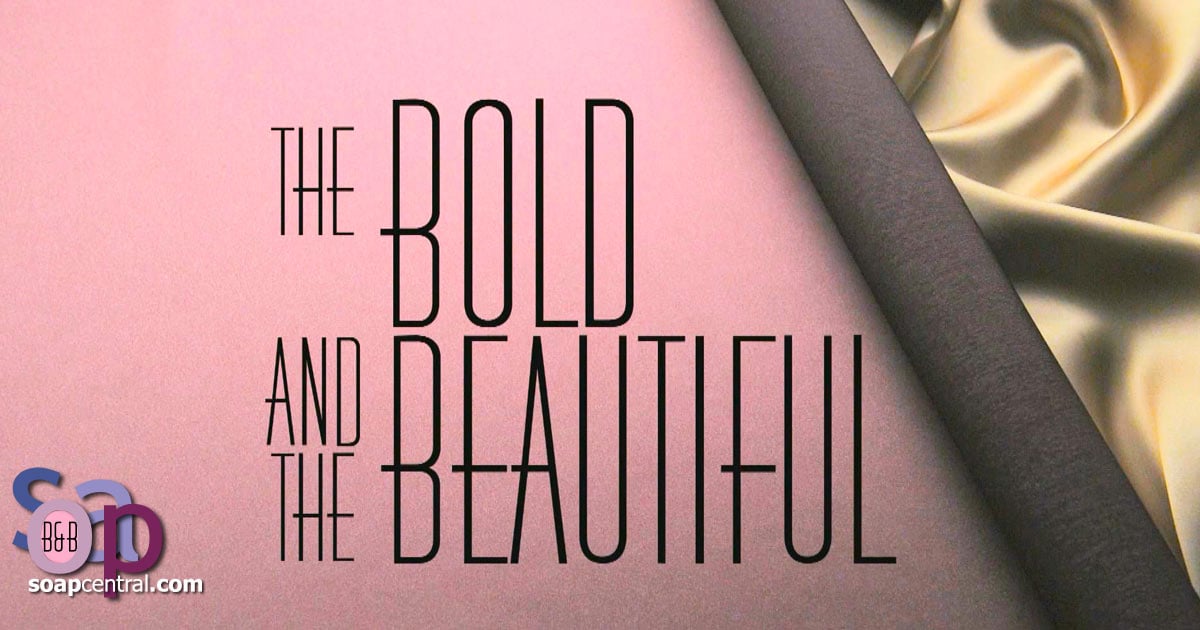 Thursday, June 10, 1999
At Rick's Hawaiian-themed graduation party, Thorne is lost in thought which Macy believes Thorne is thinking about Rick. Taylor notices Brooke is positively glowing and concludes that there is a new man in Brooke's life. Brooke admits it's true and although this man is sweet, sensitive, and good-looking, he is engaged. Taylor suggests that if this man is that important to her, Brooke should go after him before he gets married.
Amber invites her mother to Rick's graduation party. Amber's cousin, Becky is at Tawny's when Amber calls and gets on the phone to say hello. Amber rushes Becky off the phone and scolds her mom for putting Becky on the phone. Tawny reminds her daughter that Becky lives next door and she is family. Besides, Becky has no idea that she is the mother of Amber's baby. As Tawny is getting ready to leave to go to LA, Becky comes back over with her mother, Tilley, and they invite themselves to Amber's party. Tawny gives them the brush off which Tilley takes as Tawny being ashamed of them. Tawny assures them that this party is not meant for Amber's whole family. Becky says she is not ready to see Amber with her baby anyway. Although Becky only saw her baby for a minute, she remembers a cute little birthmark right on his butt.
Back at the party, Rick is blown away when he seems Kimberly in a bathing suit. Amber not only honors Rick but all the graduates and their parents. Brooke considers taking Taylor's advice and making a move on Thorne!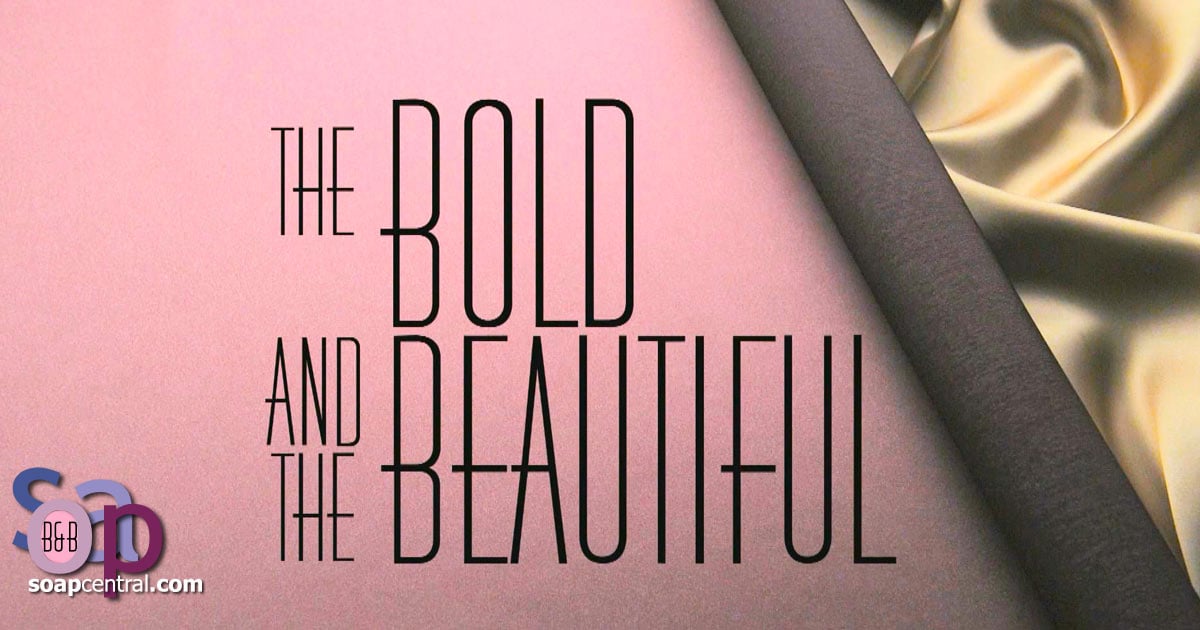 Friday, June 11, 1999
Amber hopes this party brings her closer to Brooke, who is keeping an eye on Thorne. Ridge mentions to Brooke that he heard she has a new man in her life. Brooke admits it is true but doesn't reveal who the mystery man is. Ridge suggests if the feelings Brooke has for this man are real, then she should go after him. Considering the past year Brooke has had, Macy thinks it is time Brooke had a man in her life. Later, Brooke starts to kiss Thorne but he stops her and tells her this has to stop right now.
Kimberly notices what a tight rein Amber is keeping on Rick. Tawny joins the fun and Amber asks how it's going with Becky. Tawny reminds Amber that Becky does not care about the baby she gave up and no one will ever know that Little Eric is not Amber's. Amber flaunts the baby in front of Kimberly while Tawny makes a fool out of herself.
Back in Furnace Creek, Aunt Tilley and Becky sort out Tawny's pictures. Becky says it's not fair that her cousin is now living large in Beverly Hills with a beautiful baby while she is still stuck in this dump. Becky tells her mother that there is not a night that goes by that she doesn't think of that precious baby she gave up. Although she only saw him briefly, Becky remembers his little hands, and feet, and that cute little mole shaped like a heart on his butt. Tilley suggests Becky help sort the pictures as a way of healing her pain.
Tawny changes Eric's diapers and tells him how much she has missed him. Tawny realizes the pictures she took of Eric are the same pictures she asked Aunt Tilley and Becky to arrange in a photo album. Tawny panics when she remembers one picture shows his heart-shaped mole. What has Tawny done? If Becky sees those pictures she will know that Amber's baby is really hers!