The Bold and the Beautiful Recaps: The week of September 19, 2005 on B&B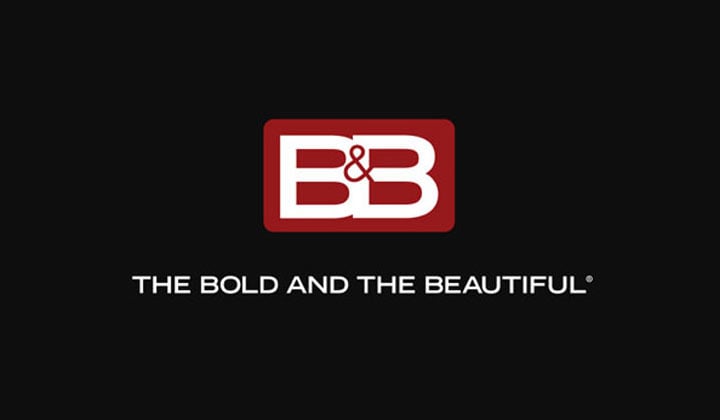 Monday, September 19, 2005
Taylor alerts Ridge that Thomas had not come home last night. While they talk, she admits to thinking that the majority of the problems have been caused by her. She is frightened because she believes that Thomas has all ready pulled away from his own family. Ridge had to remind her that he was having problems with Thomas before she came back home. They just feel that Thomas is too young to be married now. Ridge, all of a sudden had a brainstorm of an idea. He told Taylor to trust him, and he will fill her in on it later.
While Ridge is gone, Taylor receives a visit from a friend. Hector comes to see her to check on his alarm system and her. He tells her that he hopes things are better for her now, she doesn't deserve to be alone. She tells him that she will be going back to work and he is happy to hear that.
While Thomas tries to make up his mind, Gaby is unsure that he is doing the right thing. When they turn up at the Spectra office, they find that before they arrived there was much conversation going on about how to handle him. Thorne has concerns about Thomas' college education and Sally just does her thing. She offers more money up front to entice Thomas even further, using the fact that he will be able to make his own decisions and be liable to no one. He and Gaby will be able to stay together.
Ridge walks in at the signing with his own proposition. Another showdown: Thomas against his father, with the winner being allowed the choice of what to do. If Thomas wins, he can stay at Spectra and sign the contract and remain married to Gaby or if he loses, he will go to college and the marriage will be annulled. To make it a fair competition, it will be a teen line, bringing the sales price down to those who would be able to buy it, and they will be able to determine the sales profits from that point. Thomas is egged on by Spectra and Gaby who think that he will be able to handle it, so he agrees. Later, Thomas has doubts but Gaby tells him that he can do anything. He begins to wonder.
Tuesday, September 20, 2005
At Forrester Creations, Mike showed Brooke the new cruise line wear. Brooke began to think about her feelings for Nick. Suddenly, Nick's daydream came to a halt and reality set in. Dante went to Nick's office. He asked Nick just how long that he could hide his feelings for Brooke from Bridget. To Dante's surprise, Nick told Dante that he plans to marry Bridget tonight on his boat.
Hector paid Taylor a visit on the first day of her work in her new office. Hector brought Taylor a plant as a gift and congratulations. Hector and Taylor realized that they have something in common: they both enjoy helping people. Ridge showed up. He was put out that everyone else knew Taylor was returning to work except him. Ridge questioned why Taylor returned to work since she wanted to spend more time with the children. Ridge informed Taylor of his deal with Thomas to settle their differences over Gabby on the runway in a fashion contest. Taylor was appalled with the idea and said she would never accept Gabby into their family if Thomas wins.
At Forrester Creations, Bridget told Brooke that Nick showed her that he is committed to her. Bridget said that she never felt so wonderful and their night together was magical. Bridget repeated that Nick had said that he's never going back to searching, because he has found what he has searched for all along. Brooke tried to hide her jealousy and heartache over what Bridget told her.
Later alone in her office, Brooke sadly thought about her feelings for Nick. Brooke also thought about what Bridget had said about Nick's commitment to her.
Wednesday, September 21, 2005
Eric and Brooke welcome Dante to Forrester Creations but Brooke has trouble focusing on work and fantasizes about making love to Nick. Nick pledges his love to Bridget and their child but his thoughts are still with Brooke. Nick makes the final arrangements for the wedding, as Bridget goes to tell Brooke about the wedding. Dante tells Brooke to be strong, but she insists that she will go to Bridget and Nick's wedding because it's important to Bridget. Nick finds Brooke and orders her not to come to wedding – because he may not be able to go through with it if she is there watching.
Thursday, September 22, 2005
Nick is in Brooke's office. He tells her that she cannot come to the wedding. If she truly wants Bridget to be happy, she will stay away because if she doesn't, he doesn't know if he can say his vows.
Bridget meets with her Dad. She has invited him to her wedding that evening by invitation, but she is there to tell him in person instead. She wonders if he could provide her with yet another wedding gown. She tells him that her Mother is attending and she wants to go and see her so that she feels a special part of the wedding.
Nick tells Brooke, once again, that under no circumstances should she be at the ceremony. He leaves her office. Within a matter of minutes, Bridget shows up full of excitement and joy. She is there to make sure that her Mother is getting ready for the wedding tonight.
Ridge and Dante talk about his designs and Ridge welcomes him to the company. Dante says that he didn't get the job because he is dating Brooke. Ridge is surprised by his comment.
Brooke tries to back out of going to the wedding but Bridget says that her appearance there will put all doubts to rest, especially if she is standing at the altar with her and Nick. Bridget tells Brooke that won't go through with it if she's not there, forcing Brooke to say yes to Bridget's invitation.
Jackie boards Nick's boat, to offer her assistance. She is there to help with anything that she can. Jackie does ask Nick if he's sure he is doing the right thing? She tells Nick that she saw him at the Café Russe, with Bridget, Dante and Brooke, and it didn't look to her like he was acting like a man who had made up his mind. Jackie comments to him, that what he feels for Brooke is so real. He shows her the picture of the baby, and tells her that "that is, what is real." He also tells her that if he doesn't marry Bridget, Brooke will be mad at him, and he will lose her, and if he doesn't do the wedding thing with Bridget, he will lose her and the baby.
Ridge mentions to Dante that he knew that he had a thing with Bridget, once upon a time, and Dante tells him that Bridget is getting married tonight. Dante says that he doesn't mean to be rude or cross the line, but if he is concerned that Brooke isn't over him, he's wrong. He is the last thing on Brooke's mind.
Aboard the boat, Massimo brings in the Captain that is marrying Bridget and Nick.
Jackie and Eric have a few moments to talk with each other. As they do, Eric, Bridget and Brooke arrive. As Bridget and Eric get ready for the ceremony, Nick and Brooke have a few brief words. He wants to know why she came, and she tells him that Bridget insisted, and she couldn't get out of it.
Nick steps aside, and says that it is time to get this thing started. The guests all try to stand on the sidelines to allow Bridget and Nick to be the center of attention.
The ceremony begins. Bridget is more than happy to say, "I do." When it is Nick's turn, he looks around before beginning his answer.
Friday, September 23, 2005
Nick gazes at Brooke. Bridget prompts him to say "I do." Their parents hold their peace. Nick makes up vows. A tear escapes Brooke as the newlyweds kiss. Massimo is proud; Eric is impressed. Bridget accepts Jackie's apology. Eric finds Brooke in his office. He commends her on relinquishing her man. Nick has decorated below-decks with candles and white roses. He says those three little words. Shirtless, he tosses petals onto Bridget and they cuddle. She couldn't have done better than him; he is unafraid of love. Touched, he gets down to wedding night business. Brooke reminisces and says goodbye to Nick. Ridge enters. He needs her now more than ever.
A flirtatious Hector joins Taylor for dinner. He admits he tracked her down. Taylor has doubts about helping people when she can't solve her own problems. Hector says they're both underappreciated. He guesses that Ridge has challenged Thomas to a contest - it's Ridge's style. Taylor can't let him make her feel bad. Hector suggests they leave so he can show her something.