The Bold and the Beautiful Recaps: The week of December 26, 2005 on B&B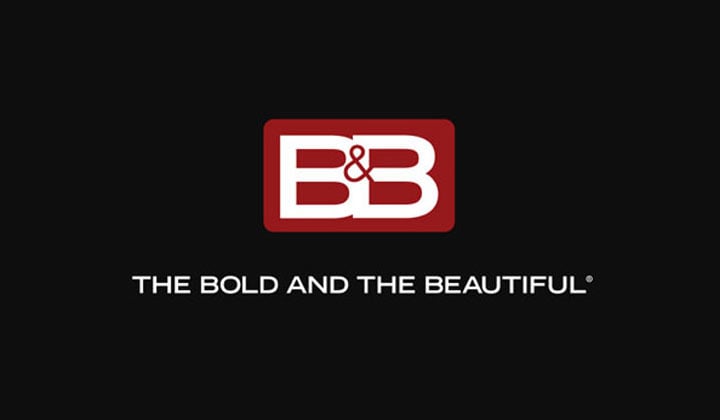 Monday, December 26, 2005
Felicia discusses her illness with Stephanie and the two become closer than they ever have been before. Felicia confides in her mother how scared she is, and that she doesn't want to die crying, but instead partying. Brooke and Taylor discuss Brooke's feelings for Nick. Taylor is unsure that Brooke will be able to contain those feelings, but Brooke assures her that she will do everything in her power to keep her feelings to herself. Bridget and Nick begin to decorate Dominick's room in a ship theme. The chair leg breaks, while Bridget is trying to retrieve a model ship from a shelf. Bridget and the shelf fall over, and Nick rushes in to help her.
Tuesday, December 27, 2005
Bridget is in terrible pain and has Nick drive her to the hospital. Dr. Caspary tells the two, that if Bridget does not undergo surgery, she may lose the child. The surgery is pronounced a success, but then doubts arise during the ultrasound when the baby's heartbeat is not found. Hector visits Taylor at work and fantasizes about being with her. Taylor sticks up for her husband and says that Ridge does love her. She promises Hector that he can claim a kiss from her at midnight on New Year's Eve if Ridge is not back. Massimo warns Jackie that things might not be over between Eric and Stephanie. Jackie and Massimo begin plans to throw Bridget a baby shower.
Wednesday, December 28, 2005
Bridget and Nick are relieved when it turns out that the baby is fine. Nick calls Brooke to come comfort Bridget. Later, Brooke hugs Nick to calm him down, and Stephanie spots them. She accuses Brooke of being all over Nick and wishing that Bridget's baby had been lost. Stephanie also discusses Ridge's absence with Taylor and realizes how upset it makes her. Darla spots Hector coming to visit Taylor and questions his motives. Darla tells Hector that she doesn't care for Ridge, and that Hector should pursue Taylor. Hector then finds Taylor at her house and confesses his feelings for her. He tries to kiss her, but she resists his advances.
Thursday, December 29, 2005
Brooke brings in the sales report to Stephanie. It is slumping somewhat but Stephanie tells her that it will get better. As the two women continue to argue and bicker about the company, Brooke makes a comment about Ridge's absence. She tells Stephanie that she truly believed that Ridge belonged home at Christmas with Taylor, being her first Christmas home, but now, she realizes that he belongs exactly where he is, trying to keep the buyers pleased.
Darla brings to Taylor and Ridge's home, his mail from work. When she enters, Taylor is setting up a very romantic evening for Ridge's return later. Darla tells Taylor that she doesn't know why she keeps making excuses for Ridge, when his place is home with her, now, during the holidays. Darla doesn't have much use for Ridge, since he always refers to her as the "dingbat," but she tells Taylor that Ridge doesn't seem to be treating her much better.
Stephanie shows Brooke the picture of the new ad campaign model and it is Taylor. Stephanie says that she will bring the company back to a company with "elegance" and not (showing Brooke a picture of herself in "Brooke's bedroom" clothing) "underwear."
Thomas and Hector share conversation and catch up with news about Caitlin. Thomas tells Hector that his Mother has plans for that evening with Ridge, something special that she is doing. Hector asks if Ridge has returned yet, but Thomas tells him he is due in later.
As Darla and Taylor talk, Darla tells her that she needs to start thinking about herself and what she needs. If that is Ridge, then she hopes that the evening is everything that she wants.
Stephanie continues to tell Brooke, that unlike Taylor, Brooke needs a man to make her feel good about herself. In amazement and to retaliate, Brooke tells her that she is thinking about bringing RJ over to the house later, for a little while. Stephanie tells her not to do that, that she needs to leave them alone. Taylor is the ideal woman, according to Stephanie, one that would never do anything outside of her marriage. She has always kept her vows and always will. Stephanie calls Taylor a woman of unimpeachable integrity.
A knock on the door brings Hector, with flowers. He notices that she has done set a romantic evening for her and Ridge. He tells her that she looks beautiful, and though she is obviously making Ridge her number one priority, it is clear that she isn't his, or he would all ready be there.
Hector wishes her the best knowing that she is trying hard to make her marriage with Ridge work. He tells her that she can let Ridge know who the flowers are from, because they are yellow, the symbol for friendship, and he hopes that at least they can be that. He tells her that someday she will get tired of being stood up and put down by Ridge whenever he so chooses to do so. He wishes her happiness and starts to leave, when the phone rings. Taylor asks him to wait for a minute, while she answers the phone. It is Ridge, and she asks if he is on the way home from the airport. He asks her if she got any of his messages and she says that she didn't. He is still in Paris and won't be home. She tells him that she has all ready planned a special evening for them, but he tells her they will just have to celebrate when he returns. She says goodbye, and sits down. Hector rushes over to her and tells her that they could make it "their" night, a night of new beginnings and he isn't going to let anything stop him.
Friday, December 30, 2005
Tearful Taylor pulls away from Hector and defends her husband. She deserves better, and Hector wants to give it to her. Taylor admits Ridge does the bare minimum. Hector calls her an angel and asks to bring in the new year with her. Her resolve is weakening, so Taylor asks him to go. He follows her to her bedroom. Brooke has brought RJ at Ridge's insistence. She calls out, and Hector hides in the bathroom. Taylor's guilt makes her brusque. Brooke finds Hector's badge on the living room floor, then walks in as he kisses Taylor.
Darla and Thorne are perfectly happy they're not alone. With Alexandria sleeping, they make out until Sally blows a noisemaker. After a champagne toast, the couple assure her she's not in the way. The firebrand misses the days when she could drink everyone under the table and then dance on it. She retreats so the lovers can celebrate privately. Poolside, Darla says they have to help Sally feel useful.
Brooke taunts Stephanie about not having anything to celebrate...alone. Au contraire - the latter is happy because the former is alone. Taylor is dignified, while Brooke's continually finding a new destiny. Having eavesdropped, Eric literally steps in and chastises Stephanie. She refuses to accept Brooke, and is upset and worried when Eric says Ridge isn't home.