The Bold and the Beautiful Recaps: The week of January 9, 2006 on B&B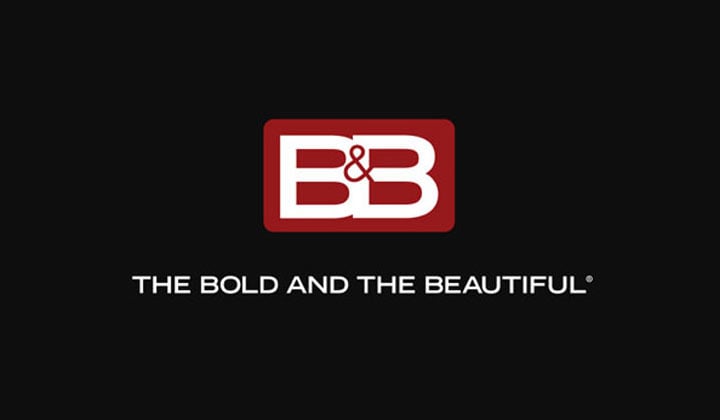 Monday, January 9, 2006
Ridge is shocked about Taylor's confession about James. She asks for his forgiveness but he is hesitant to do so. He eventually forgives her for what happened between her and James. Taylor is relieved for a moment, until Ridge tells her that he can never forgive her for the way she has treated him and especially Brooke. Stephanie tells Brooke to stay out of Taylor and Ridge's business. Bridget tries to discuss her mother with Nick, but he is hesitant to bring her up. Brooke stops by to tell them about her conversation with Stephanie.
Tuesday, January 10, 2006
Ridge was livid with Taylor for having had condemned Brooke all these years. Ridge did not want to hear that Taylor was attempting to rebuild their relationship after she had kept the fact that she had slept with James a secret all of these years. Ridge stated that he could not forgive Taylor's hypocrisy all these years. Taylor had always taken the higher ground and tore Brooke apart for her actions. Ridge told Taylor that "he does not know who she is anymore." Ridge revealed that now the two most important people in his life have lied to him-Taylor and Stephanie.
Meanwhile, Felicia overheard Stephanie leaving a voice message for Taylor, begging her not to tell Ridge that she had slept with James. Felicia only heard the part when Stephanie said not to tell Ridge. Stephanie explained to Felicia that Taylor had made a mistake many years ago and now wants to tell Ridge about it. Stephanie feared that Ridge would not forgive Taylor and then reunite with Brooke. This would be Stephanie's worst nightmare.
Nick, Bridget and Brooke tried to guess what was happening between Ridge and Taylor. Bridget saw no reason why Brooke should not reunite with Ridge if he and Taylor break up. Brooke shot Nick a look to see his reaction to her possible reunification with Ridge. After Bridget was asleep, Nick advised Brooke not to reunite with Ridge as he had treated her so badly in the past.
Ridge continued to rant and rave about how badly Taylor had treated Brooke in the past. Ridge said he was disillusioned with Taylor; he had treasured her for her honesty. Ridge said all of his decisions were made based on Taylor's honesty and how he treasured that. Ridge said that his decision to give up his little son and Brooke were made based on his remarrying an angel. Now Ridge doesn't even recognize who Taylor is. Ridge said he saw Taylor as an angel placed on earth for him. Ridge became cruel and said that "who we were as a couple is no longer recognizable to me." Ridge reiterated again, that he does not know who Taylor is. Taylor begged Ridge to stay with her to no avail. Taylor continued to beg Ridge who was distraught and left the house. Taylor became frantic and distraught when Ridge left.
Wednesday, January 11, 2006
Taylor tells Stephanie what happened between her and Ridge. Stephanie decides to find Ridge and try to do some damage control. Brooke finds Ridge sleeping at the office. She asks him how things went with Taylor, and he tells her about James. Brooke tries to console Ridge, but Stephanie enters and tells her to stay out of it. Brooke stands up for herself and Stephanie slaps her. Massimo and Nick listen to a pitch about decreasing pollution. Nick believes it is a great idea and says he wants to leave a better world for his children. Nick then tells Massimo about Taylor and Ridge's marriage and Massimo is concerned about what will happen next.
Thursday, January 12, 2006
Brooke tells Stephanie that Taylor lied to Ridge for years by not telling him the truth about James and her. Stephanie comments that she did tell Ridge the truth, but Brooke tells her that it was years too late. Brooke leaves and heads for Taylor's office. Outside the door, Brooke remembers from long ago, asking Taylor to tell her if she was having an affair with James or not. Brooke enters Taylor's office only to be told by Taylor, that Ridge made his decision as to who he wanted to be with, when she came back. Brooke questions her as to whether or not, she was the one that would have been chosen if Ridge had known about her affair with James Warwick. Brooke tells her that for years, no matter how hard she tried, she believed that she could never measure up to her (Taylor) and now it seems that Taylor also was found not to be an angel after all. It seems that the little angel has been brought down to earth. Brooke tells Taylor, that never again will she feel inferior to her.
Felicia visits Bridget and Nick. Dominick is with her also. Bridget tells Felicia that they have a room ready for Dominick when he comes to stay, and takes her in to see it. Nick and Bridget tell Felicia that they are ready to step up and be Dominick's family, when the time is ready. They have a favor to ask of her, though: they want her to record a message for Dominick, so that when he gets old enough, he will be able to learn all about his mother. Felicia isn't sure she can do it, but Bridget tells her to speak from her heart, and to pretend that he will understand what is going on
Ridge sees his mother. He tells her that he can't believe she didn't tell her own son what happened between his wife and another man. Stephanie tells him that he made the right decision by choosing Taylor, always. He looks at her, and says that he isn't too sure about that anymore. He blames his mother for the things that she forced on him with her fake heart attack and keeping the letter that Taylor wrote to him. Stephanie tells her son, that he always needed someone like Taylor in his life and she did it to keep the marriage intact. He doesn't want people around who lie to him, and furthermore, he doesn't even know who Taylor is, anymore. Stephanie tells him that Taylor made one mistake, but look at what Brooke has done to the family. She has caused scandal after scandal, but somehow Ridge and Stephanie are no longer on the same page.
Friday, January 13, 2006
Taylor explains Brooke probably feels inferior because of her own actions. Nevertheless, Taylor apologizes. Ridge's anger will pass. Brooke thinks Ridge can now make an informed decision. Mentioning Taylor's children doesn't sway Ridge. Stephanie points out Taylor would never sleep with her son-in-law. Fed up, Ridge tells his mother to stay the hell out of his life. Taylor hates that Ridge continues to seek out Brooke. Stephanie tells her to keep Brooke out of the marriage. Taylor asks whether Stephanie is using her to keep Brooke from Ridge. Stephanie denies it. Brooke has always been second choice; this is her chance to take Ridge. He plays with RJ in front of Brooke's fire. He intends to champion Brooke. He asks for forgiveness and...
Felicia sits on the beach house couch and begins her message to Dominick. Nick frowns sadly. Bridget fights back tears. Felicia asks her to sit, then explains that she's Dominick's other mommy. He inherited his parent's wanderlust, but should remember what he loves and needs is at home with his parents. After saying she loves her baby, Felicia cries and signals Nick to stop taping. She reminds Bridget she has to love Dominick as his mother does.