The Bold and the Beautiful Recaps: The week of March 13, 2006 on B&B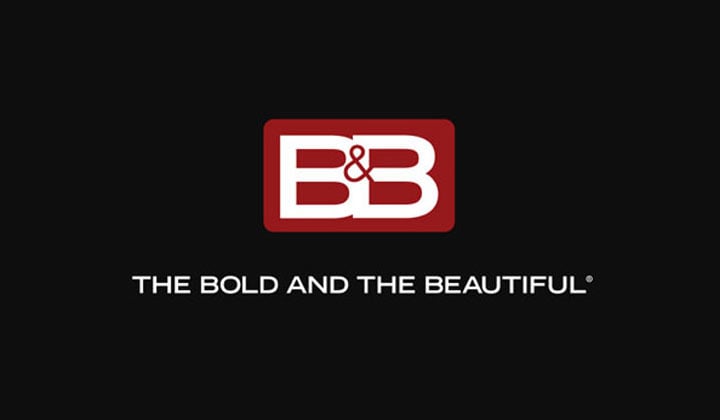 Monday, March 13, 2006
At Brooke's, Bridget drops in and Ridge asks her to watch the kids while he goes to find Brooke, Bridget tells Ridge he should let Brooke be with Nick if that is who she has chosen. Ridge refuses to believe that he has lost Brooke to Nick. Bridget begs him not to interfere. She tells him he had his chance with Brooke and now it is Nick's turn. Ridge tells her she is wrong, that Brooke is in love with him and is only trying to be sensitive to Nick's feelings. He then leaves, headed for Nick's boat.
Meanwhile at Taylor's, Stephanie attempts to sober Taylor up and asks her how she ended up in such rough shape. Taylor tells Stephanie it started out innocently, with her having a drink with Hector. Taylor says she drank too much because she was sad about Felicia. Stephanie tells Taylor now that Ridge's wedding to Brooke is off, he and Taylor can get back together. Stephanie says Ridge will never be able to find another woman like her and that she is his moral compass. Taylor tells Stephanie it is too late. She explains that after Hector left Nick came in and they bonded, because they both were feeling lonely. She tells her Nick was upset because he found Brooke and Ridge in bed together. She says she and Nick ended up on his boat and almost made love. Stephanie is upset but thinks she can still help Ridge and Taylor get back together.
Back at Brooke's, Dante stops by to check on Bridget, after getting her call. She tells him about Nick finding Brooke in bed with Ridge and Brooke going after him to explain. She tells him Ridge went after Brooke because he cannot accept the fact that Brooke is in love with Nick. Bridget feels bad for Ridge, but thinks Nick is the best man for her mom. Dante is impressed with the sacrifice Bridget made.
On Nick's boat, Nick forces Brooke to choose whether she wants to stay with him or not. She kisses him passionately and tells him she loves him but she wants to be sensitive to Bridget. Nick says Bridget is fine with it and they do not have to be in denial anymore. Brooke cannot resist him and they are about to kiss again when Ridge walks in. Ridge remarks that the bed is a mess and asks Nick if he is trying to comfort his wife, Brooke. Nick informs Ridge Brooke is no longer his wife, only his ex-wife. Brooke tells Ridge she is in the middle of something with Nick. Ridge notices Taylor's shoes and coat by Nick's bed and realizes another woman has been there. Ridge asks who the woman was. Brooke explains that Nick was just reacting to seeing her in bed with Ridge. Ridge tells Nick there is no way Brooke would choose him after this. He tells Brooke to come home with him. Brooke hesitates.
Tuesday, March 14, 2006
On Nick's boat, Brooke explained to Ridge that she had wanted only to comfort Ridge over the death of his sister, Felicia. Brooke explained that Nick saw her and Ridge together on the bed and concluded mistakenly that she had chosen Ridge not Nick. Nick was reacting to this when he became intoxicated and had a woman in his bed. Brooke did not tell Ridge that the woman was Taylor, but Ridge saw clothing with the Forrester Creations label on it. Brooke admitted to Ridge that she should have not been in the bed with Ridge, and hence Nick would have not been upset.
Stephanie assured Taylor that together they would correct the mess with Nick. Taylor told a horrified Stephanie that Brooke saw she and Nick in the bed. Taylor assured Stephanie that nothing happened between her and Nick, it was just two people who were sad that were connecting. They went to Nick's boat to find Brooke. Brooke had left. Stephanie assumed Brooke left to go back to Ridge. Nick told her that was not the case that Brooke had requested some space. Stephanie advised Nick that Ridge would not give her space and not take no for an answer.
Ridge followed Brooke home. He continued to try to convince Brooke that they are each other's destiny. Brooke told Ridge that she no longer believed that. Brooke took off her wedding ring and told Ridge to keep it until she would be ready to wear it. Ridge said he was keeping his wedding ring on because he knew that Brooke would return to him.
After Ridge left, Brooke thought about the day's events. She thought about her almost wedding to Ridge; Nick breaking up their wedding. Brooke knew that she loved Ridge, but she knew that now she loved Nick more.
Wednesday, March 15, 2006
At the Forresters', Eric informs Stephanie it's time to start making Felicia's funeral arrangements. Stephanie objects, telling him she wants no funerals or obituaries for her daughter. Eric tells her the whole family needs closure and to be able to say goodbye to Felicia. Stephanie feels they already said goodbye to Felicia with their champagne toast. Eric offers to help Stephanie with all of the arrangements and asks her where Felicia's body is. Stephanie refuses his help and tells him she wants to handle the arrangements on her own. Eric thinks Stephanie is in denial about Felicia's death.
Meanwhile at Brooke's, Nick calls her and tells her he forgives her for her "comforting" bedside manner with Ridge. He makes a joke of his whole indiscretion with Taylor, by telling Brooke that she knows he prefers blondes. Nick playfully tells Brooke that he is not trying to pressure her, but there are many blondes in LA. Brooke laughs and tells him she will remember that. When she gets off the phone with Nick, Taylor drops by to grovel. Taylor tells Brooke nothing happened between her and Nick and there is no reason for Ridge to find out about it. Brooke does not understand why Taylor is so worried since she is no longer married to Ridge. Taylor said she is worried it will just make Ridge and Nick's relationship more strained, and it will upset her children. Brooke tells her she should have been more concerned about all that before she got all liquored up and fell in the bed with Nick. Brooke asks Taylor what is wrong with her, first Hector and now Nick. Taylor replies she has not been the same since Ridge dumped her for Brooke. She tells Brooke she does not blame her for Ridge's decision and that Brooke should not blame Nick for this ridiculous misunderstanding. Taylor wants Brooke to know how much Nick loves her and that she should not give up on him. Brooke tells Taylor the only reason she is concerned about this situation is because she wants Ridge back. Taylor denies that is the reason; she says she knows what a big sacrifice Brooke made giving up Nick for Bridget. Brooke tells her she does not want Bridget to ever know that Taylor and Nick were in bed together. Brooke says she is not going to tell anyone about it because she does not want Bridget to get hurt again. Brooke thinks Bridget would be devastated, after making such a huge sacrifice, to learn Nick had jumped into bed with Taylor. Taylor thinks Brooke is making a wise decision Brooke warns Taylor she better be careful with her drinking or she's going to end up in a situation that she can't talk her way out of so easily.
Back at the Forresters', Eric is staring at a picture of Felicia when Jackie walks in. Jackie offers her condolences and tells him that Felicia was an incredible woman. She asks him how he is doing and he tells her he is worried about Stephanie because she is avoiding the family and keeping to herself. He tells her Stephanie refuses to accept any help with the arrangements and does not even want to have a funeral because she does not think that is what Felicia would have wanted. Jackie is shocked. Eric thinks Stephanie wants to pretend like Felicia is not dead. He says Stephanie will not even tell him what funeral home Felicia is in. Jackie says Stephanie is obviously just grief stricken. Eric says Stephanie blames the whole family for letting Felicia die. Jackie tells him he did everything he could for his daughter. Jackie says Felicia was ready to go Stephanie was just not ready to let her.
Meanwhile at the Marlin, Taylor comes by to see Nick and apologize for all the trouble she caused. Taylor tells him Brooke still loves him and he should not give up on her. As she is leaving, Nick stops her and tells her its not all her fault, he screwed up too. He says he should have gone home instead of staying at the bar and drinking. She says it is understandable, because he was in a lot of pain. Taylor tells Nick she felt a bond with him because they were both going through the same kind of pain. Taylor opens up to Nick, telling him that last night was not the first night since Ridge left her that she had too much to drink. She says her dad had a drinking problem after her mom died, and she realizes the tragedies drinking can cause a family. Taylor confesses she is scared she is getting too dependent on alcohol. Nick embraces her as she begins to cry. She tells Nick the only time she hasn't felt pain since Ridge left her were a few moments last night when she was in Nick's arms.
Across town in a mysterious office, Stephanie confers with a man about Felicia. She tells him she is getting pressure from her husband to have a funeral. Stephanie says she cannot bear telling her grandson one day that she just let his mother die. The man assures Stephanie, that Felicia is in very good hands and is resting peacefully. Stephanie tells him she wants to see her daughter. He takes her to a hospital room where an unconscious Felicia is lying in the bed. Stephanie asks the man when he will be beginning the procedure and he says as soon as the paper work is done. She tells him Felicia has so much to live for. He tells her he hopes a liver transplant will give Felicia more time, but first they have to get the cancer under control with more chemo. Stephanie asks him to give her some time alone with Felicia. After he leaves, she sits down by Felicia's bed, and tells her she is safe and that she was brought here because they detected her pulse in the ambulance. Stephanie tells Felicia if this procedure works, it will buy her time to live and be a mother.
Thursday, March 16, 2006
Due to CBS Sports coverage of the NCAA Men's Basketball Tournament - March Madness - today's entire CBS Daytime lineup will be preempted. Look for all your favorite CBS soaps - The Young and the Restless, The Bold and the Beautiful, As the World Turns and Guiding Light - to return to their regular broadcast times on Monday, March 20th.
Friday, March 17, 2006
Due to CBS Sports coverage of the NCAA Men's Basketball Tournament - March Madness - today's entire CBS Daytime lineup will be preempted. Look for all your favorite CBS soaps - The Young and the Restless, The Bold and the Beautiful, As the World Turns and Guiding Light - to return to their regular broadcast times on Monday, March 20th.