The Bold and the Beautiful Recaps: The week of August 7, 2006 on B&B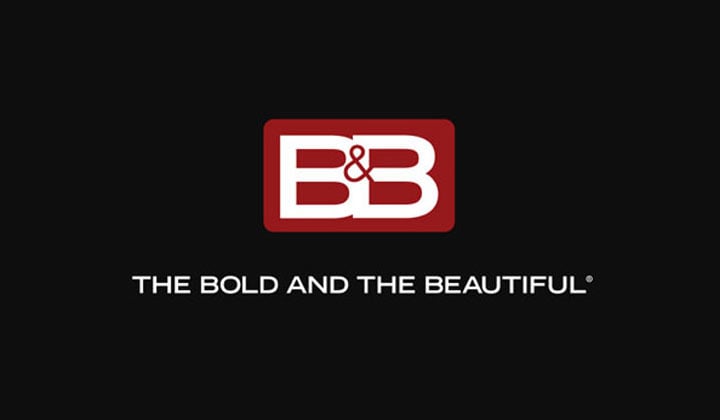 Monday, August 7, 2006
At Thorne's, Alexandria models the new dress that Taylor made for her. Stephanie jokes that they should put Alexandria on the runway saying Forrester could use her innocence after Donna's wild debut. She tells Thorne that the fashion show was a success, but Brooke thought Donna was too risqué. Thorne can't believe Brooke would think anything was too risqué. Stephanie says Brooke is just jealous that she has been so easily replaced by her sister. She tells Thorne that it's classic Brooke not wanting Ridge but still not wanting anyone else to have him.
In Taylor's office, Taylor informs Hector and Phoebe that she is taking and leave of absence from work because she can't advise others when her life is such a mess. Taylor wishes she had never lied to Thorne, but Hector urges her not to confess and tells her that his friends at the police station think Darla's case will be unsolved. Taylor is tired of Hector trying to control her life. After Phoebe leaves, Taylor tells him she can't let him keep making choices for her. Hector worries that Taylor is spending too much time with Thorne and Alexandria. He thinks she needs to get as far away from them as possible. Taylor argues that she doesn't want to run away from her problems and she is glad Thorne took her to AA. Hector proclaims his love for her and tells her he should be the one taking her to AA. Taylor appreciates all of his help, but tells him she will not allow him to make any more decisions for her. After Hector leaves Stephanie drops in to tell Taylor how much she appreciates everything she is doing for Thorne and Alexandria and encourages her to keep it up. She tells Taylor she is happy that she is going to AA and apologizes for being so insensitive in the past. Stephanie really wants to be close to Taylor again. She thanks Taylor again for being such a good friend to Thorne. Feeling guilty, Taylor breaks down. Stephanie comforts her and they hug.
At Forrester, Donna is shocked that Brooke is firing her. Ridge thinks Brooke is being too harsh, but Brooke says it is not debatable. Brooke tells Donna her "sex show" degraded the Line and the damage may be unsalvageable. Ridge defends Donna, saying everybody loved the show. Brooke points out that several of the buyers were offended and walked out. She tells Ridge his designs were beautiful, but Donna demeaned the line by acting like a stripper. Donna tells Brooke her problem is that she is still in love with Ridge and still wants to work at Forrester, but can't because of Nick. Donna says Brooke is upset because she is not center stage anymore. Brooke argues that she is just trying to keep her sister and The Bedroom Line from being the laughing stock of the fashion world. Ridge thinks Brooke is over reacting and defends Donna. He admits that he was the one who told Donna how to model for the show adding that Brooke couldn't have done it better. Brooke is hurt that Ridge thinks she is so easy to replace. Ridge replies that nothing would make him happier than for her to be his model again. Donna says that will never happen because of Nick. Ridge feels the main problem is that Brooke is never around to give her input, since Nick won't allow her to work at Forrester. He tells her he needs to work side by side with her so they can collaborate and tries to convince her to come back to Forrester. Brooke is tempted, but before she can think about it Nick calls demanding she return to Marone. After she gets off the phone Ridge tells her to call Nick back and say she is staying. Although that is what she wants to do, Brooke chooses to obey Nick and leave. After she leaves Ridge is upset because he hates to see Brooke being such a wimp. Donna consoles him. Trying to get more positive again, Ridge tells Donna she is a hit and that is what he is going to focus on. Donna beams, telling him she loved being on the runway. Stroking his ego, she tells him all men pale in comparison to him and promises to never take him for granted like Brooke does. They share a passionate kiss.
Meanwhile at Marone, Brooke sadly looks at a magazine with Donna on the cover and wishes it were her instead. With tears in her eyes, she fearfully wonders what she has done to her life.
Tuesday, August 8, 2006
At Forrester Creations, Ridge kissed Donna. Ridge disclosed that it felt like old times. Donna asked him what he meant by that. Ridge explained that he felt the same excitement as when Brooke's Bedroom was new. Ridge explained he had been nervous before the showing not knowing what to expect. Ridge said he was no longer nervous but confident after the reception that Donna received from the media. Ridge told Donna to enjoy this ride in the fashion world. Donna said she already was, except she didn't' know if she still had the modeling job because Brooke had fired her. Ridge advised Donna not to worry about Brooke.
Brooke told Nick she had fired Donna to protect her from Ridge. Brooke admitted that she had seen Ridge kissing Donna. Brooke felt that Donna was delusional thinking that she had done a good job when she had not. Also, Donna probably misinterpreted what Ridge's kiss meant. She knows Ridge does not have feelings for Donna. He would lead Donna on and hurt her. Donna arrived at Brooke's after the fashion show. Donna told Brooke she understood why Brooke fired her; Brooke is jealous that Donna is getting close to Ridge! Donna begged Brooke to allow her to continue to model for Brooke's Bedroom. Brooke demanded that Donna would have to be professional. Brooke explained to Donna that this means she could not flirt with or kiss Ridge. Lastly, Donna would have to be loyal to Brooke. Brooke hesitantly re-hired Donna.
At the fire station, Hector told Taylor that he lied for her, the woman he loves, in order to protect her, all on his own. Hector was presented with a medal of distinction for years of good service. Hector spoke and stated that he wants to continue to help people for a very long time. Meanwhile, Lt. Baker arrived. He told Taylor that they had not found who hit Darla with the car yet. He advised Taylor that whoever hit Darla will begin to feel very guilty and come forward very soon. After Lt. Baker left, Hector strongly advised Taylor that if she informs Thorne who was driving the car that hit Darla, she will go to prison and he will be fired for lying to the police about the accident
Wednesday, August 9, 2006
In Ridge's office, dressed in one of his latest skimpy designs, Donna daydreams of being a famous model and dating Ridge. Her daydreams are interrupted when Felicia and Ridge walk in raving about the reviews from Donna's debut. Noticing her dreamy look, Ridge asks her what's on her mind and she replies that she is still on a high from the fashion show. When she gets off the phone, Felicia informs them that the press are clamoring for and interview with Ridge and his new diva. Ridge is excited and thinks the line is going to be better than ever with their new model. After Felicia leaves, Donna tells Ridge that Brooke agreed not to fire her as long as she and Ridge keep it strictly professional between them from now on. Ridge is glad that she dodged the bullet but admits it won't be easy to obey Brooke's rules. After adjusting her lingerie, Ridge begins to massage and caress her and they look lustily into each other's eyes. He then tells her to try on another design. While Donna is changing Ridge makes them some Mimosas. When she comes back out she struts around in front of him seductively asking him if he likes what he sees. Ridge enjoys brainstorming with her about new ideas for their ad campaign and they continue to flirt.
At Taylor's, Hector comes by looking for Taylor. Phoebe is annoyed to see him and doesn't want him always checking up on her mother. Hector is angry to learn that Taylor is at Thorne's. Phoebe thinks Taylor should be allowed to help Thorne if she wants to, but Hector worries spending time with Thorne will make Taylor crack and confess everything. Phoebe suspects Hector's true motivation for keeping them apart is jealousy. Hector denies his jealousy and tells her he has stop Taylor from making a mistake that will ruin all three of their lives forever.
Meanwhile at Thorne's, Thorne thanks Taylor again for being there for him and Alexandria. Taylor tells him she is glad that she has been able to help and thanks him for giving her life purpose again. Thorne appreciates Taylor spending time with him now, when he feels like his own family doesn't even know how to be around him. Thorne feels bad about how the whole family deserted Taylor after her divorce and apologizes for not supporting her back then. Now that Darla is gone, Thorne realizes how lonely Taylor must have felt back then. Taylor promises Thorne that she is going to do whatever it takes to help him find closure and move forward with his life. Thorne wants to continue helping Taylor deal with her drinking problem. They agree to always be there for each other. They hug, unaware that Hector is peering through the window at them. Fearing that she will confess, Hector is determined to stop her. When Taylor gets in her car to leave, she is startled to find Hector waiting for her.
Thursday, August 10, 2006
Thorne stands over the gravesite of his lovely Darla. With him, is a picture that Alexandria drew. Thorne is still wondering why this had to happen to Darla, who was a beautiful individual inside and out. He moves to a bench nearby and sits to look over the spot. Phoebe comes in, picking up the picture that Alexandria drew, and she holds it in her hands and gently cries. Thorne walks over to Phoebe listening, as Phoebe cries, thinking that if anyone found out the truth about what really happened, she too, would lose her mother.
Dante and Felicia both think about each other, while in separate places. Dante visits Eric to talk with him. Dante has come to apologize for his actions and tells Eric that he is sorry for the emotional distress done to his girls. Eric, in a surprise confession, tells Dante that he is relieved that he and Bridget didn't go through with their plans. He feels that Bridget had a tough year being on her own. Dante tells Eric that he wants only the best for Bridget but he finds that he is still in love with Felicia. He wants to make amends for the wrong that he has done. Eric tells Dante that Felicia is out in the guesthouse. He heads that way to talk with her. Inside the house, Eric is wrestling with some man doing security checks around the house. He sees Dante walk out back and Eric follows him. Dante tells Eric that he came to the states because he believed himself to be in love with Bridget but realizes that he is still in love with darling Felicia. He would like to have Eric's blessing before going to Felicia. Eric tells him that it is Felicia's okay that he needs and sends him on his way to see her.
Phoebe talks to "Darla" about Darla coming to help her. When she turns she realizes that Thorne is standing close by to her.
Hector tells Taylor that he has time off coming and he is taking it. He has tickets for all of them to go away for a couple of weeks. Hector tells her that they all need that, to keep on going.
Dante views his baby, sleeping in his seat, in the open air. As Felicia and Dante talk, she invites him in for something to drink. Leaving little Dino unprotected, in the sun. A short time later, someone walks up to the little one, and takes her away
As Thorne and Phoebe talk, he asks her to keep an eye on her mother. Thorne ends up asking Phoebe if Hector has been good for her mother. Phoebe tells Thorne that maybe she shouldn't talk about it. She thinks that Hector used to be but she isn't so sure anymore.
Hector and Taylor argue over what has happened. She tells him that she can't take it anymore. Taylor says that she wouldn't want either of her daughters to be like her. Hector reminds her that Darla fell in front of her car, and it wasn't either Darla or Taylor's fault as to what happened. Taylor reminds Hector that she was the one who was drinking.
Dante tells Felicia that she is a pistol. He admits to her about being wrong about a lot of things. Dante says that she is like Van Gogh -- one of a kind. She excuses herself to check on Dante, as lets out a blood curdling scream, as she finds Dino gone. Dante goes running to her.
Hector tells Taylor that for as long as he can remember, he has always watched out for people, but not this time. Taylor tells him that she dreams all the time about Darla and can't get her out of her mind. He brings her back to reality by asking what will happen to Phoebe if Taylor turns herself in. Taylor says that she always tells everyone to be honest, that the truth will set you free. In this case, it is keeping her a prisoner. He tells her that telling Thorne will destroy two families and Taylor says that she should have told Thorne the truth in the beginning. Thorne walks up to Taylor and Hector, and asks her if anything is wrong. Hector tells him to leave as he doesn't have any right to be there. Thorne disagrees.
Friday, August 11, 2006
Hector tries to calm Thorne through continuing to explain to him that what happened to Darla was an accident. Thorne doesn't appreciate Hector's concern and defensively demands for Hector to stay away from him, Phoebe, and Taylor. Felicia and Dante distraughtly try to figure out what has happened to him. Felicia realizes that her PDA was in the diaper bag that was taken and that she can use the GPS system on the PDA to track down Dino's whereabouts. Dante tracks the signal to the airport and then they rush to the airport.