The Bold and the Beautiful Recaps: The week of October 8, 2007 on B&B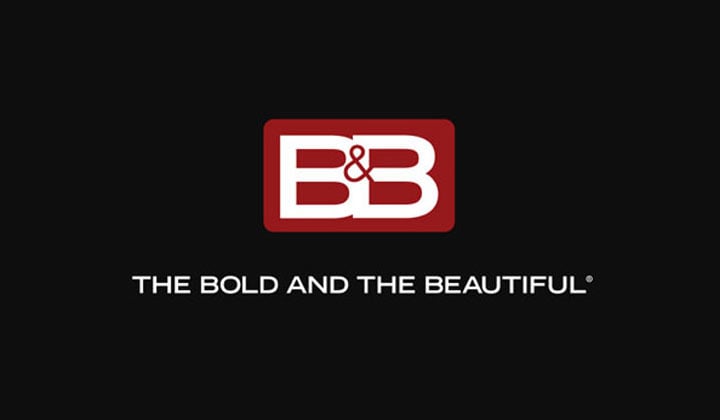 Monday, October 8, 2007
Eric and Ridge start their first day in the Forrester Creation's office. Eric is welcomed by a family gathering. Brooke makes the decision to stay loyal to the Forresters and joins the celebration. Ashley is affected when she witnesses everyone's love for Brooke. Brooke wonders if she and Ashley can work together. After overhearing a conversation between the Brooke and Ridge, Ashley confronts Brooke about using her rape as an excuse to bring Ridge closer to her. Jackie tells Nick about finding Donna at Eric's the night before.
Tuesday, October 9, 2007
In Eric's office, Brooke slapped Ashley in the face after Ashley told Brooke she was using her rape to get closer to Ridge. Brooke warned Ashley that she and Ridge have a history, Ridge still loves her and Ridge will always be there for her. Brooke told Ashley that she is Stephanie's pawn. Brooke added that Stephanie wants Ashley to marry Ridge. Brooke explained that Stephanie hired Andy, gave Andy information about her and then Andy raped her. Brooke explained that Stephanie would do anything to keep her from being with Ridge. Brooke taunted Ashley and told her that Ashley is not what Ridge needs; Brooke is.
Brooke advised Ashley that she ought to speak to Taylor about Brooke and Ridge's connection. Brooke further warned that if she marries Ridge Brooke will be in their lives every day.
After Brooke finished her warnings and left, Ridge came back to the office. Ashley told Ridge of Brooke's warnings. Ashley asked Ridge to back off from helping Brooke as she has sister and a daughter who is a doctor who could also help her. Ashley advised Ridge that he is not responsible for Brooke's rape even if his mother introduced Andy to Brooke. Ashley believed that Stephanie did not intentionally set up Brooke to be raped by Andy. Brooke came back to the office. Ridge told her that he would not attend her counseling session with her as he had promised. Brooke gave Ashley a cold stare then left the office in a huff.
Meanwhile back at Forrester Originals, Thorne walked into Eric's office and was shocked to see Donna and Eric kissing. Thorne berated Donna for her behavior. Thorne sarcastically told Donna that she only wants Eric because he's wealthy and married to Stephanie. After Donna left, Thorne tried to appeal to Eric's reasoning but did not.
Ridge went to Brooke's home after the counseling session. Ridge told Brooke that they had some issues to discuss. Brooke knew what Ridge would probably say and told him to just say it.
Wednesday, October 10, 2007
Thorne reveals Eric and Donna's secret to Katie and they share their frustration about the affair. Ridge goes over to Brooke's house to clarify their relationship. His plan is to end it tonight. Brooke gives Ridge a gift – a photo album full of warm memories they've shared over the years – and Ridge is entranced by the memoir and by Brooke. Ridge returns to Ashley with the photo album in hand and says that they'll talk about Brooke in the morning. Donna presses Eric to find out where she will stand in his life when Stephanie returns. Eric is concerned that Donna may be using him. This awkward situation forces them to share their feelings and they become closer than ever before.
Thursday, October 11, 2007
At Brooke's, Brooke and Donna discuss her thousandth attempt to win back Ridge as Brooke describes her shrewd gift of a photo album. Brooke plans to stop off at Ridge's before Taylor's baby shower so she's off. Katie comes down the stairs to chastise Donna for sleeping with Eric. Accusations fly and Donna accuses Katie of wanting a relationship with Thorne. Katie tells Donna that she and Brooke have been an embarrassment to her ever since they were growing up. Donna lays into Katie and tells her that she and Eric have a relationship and Katie tells her she's nuts if she thinks Eric will ever marry her.
At the Forresters, Jackie and Felcia's shower for Taylor is about to begin as Nick and Taylor arrive, Nick catches Bridget on her way in. he asks if there is any way to solve the "who's the momma" issue without Taylor knowing, and the answer is no, so Nick drops the issue and leaves.
Meanwhile, at Ridge's, it's wake up time as a disgusted Ashley is looking through the photo album and telling Ridge she's fed up. Ash is ticked and says she's heading to Paris after Taylor's baby shower. While she's there, Ridge can figure out if he's done with Brooke. He tells Ash he wants her, but Ash isn't convinced. A quick hug and a kiss and she's out the door. Later, Ridge gets out of the shower, and Brooke is there to greet him. They discuss that the album upset Ash, and Ridge again tells Brooke that he loves Ash and that Brooke needs to let him go.
Brooke starts her litany of how she'll leave him alone if it's truly over, but Ridge succumbs to a hug and then a kiss and then, they are making out on the bed.
Friday, October 12, 2007
Tensions rise as the women begin to gather for Taylor's baby shower. Jackie confronts Donna about Donna and Eric's relationship and guarantees that Donna will have to deal with Stephanie at some point. Brooke is forced to sit next to Ashley and they quarrel over the photo album that Brooke gave to Ridge the night before. Ashley tells Brooke that she is leaving town but she will be the next and last Mrs. Ridge Forrester. Taylor is happy to have everyone there to celebrate and she toasts to the new life about to arrive as Thomas walks in to surprise her. Suddenly, Taylor's water breaks.