So, the meeting with the media was dramatic and a shocker. Donna is taking control of Forrester and has thrown Ridge, Thorne and Felicia out on their well-toned butts. She says it's not an emotional decision, but come on - who's going to be doing the design work, Marcus? And Donna is suddenly in a position to know how to run an international fashion business? Really? I don't think she can figure out how the phone system works, let alone the intricacies of keep Forrester Creations going. Her decision to give Rick more responsibility was wise, but a fashion house cannot survive without a designer. Remember how Nick flailed away at Forrester when he owned the company but only had Clarke doing the designing? Still, for shock value, I loved how she turned the tables on Ridge and the others, especially revealing Felicia's attempt to destroy Eric's marriage. Was that not a typical Stephanie move? Felicia is most surely her mother's daughter.
By the way, speaking of Stephanie, you can really see how she's going to get involved in the weeks ahead. Maybe she'll back Ridge and Thorne and Felicia in a new Forrester Fashions. I know, that sounds an awful lot like Nick setting up a company to rival Forrester, but soap stories are nothing if not repetitious.
Playing it out, what would happen then if Donna runs Forrester into the ground while Eric's children and their new firm takes off? Then Eric comes out of the coma to find that his new wife has destroyed his business and his family. Will Honey Bear be so understanding of the choices his blonde babe made with his power of attorney?
So what do you think of Donna? Is she smarter than I think she is or is she being played by a manipulative con man? It's hard to know because the way the show is being written, Ridge and Felicia and Thorne are completely deserving of the beat down Donna dished out this week. You know, these Forresters have learned nothing in the twenty years they've been in the business.
It was only a year ago that Nick Marone snatched up Forrester Creations. At that time, Eric and the family were nearly bankrupted trying to compete as Nick's Forrester Originals. When Eric got back the company, you would think that certain safeguards would have been built into the family business, including things like the power of attorney. How brilliant a businessman is Ridge Forrester to have been outwitted by Donna - okay, her paralegal assistant hunk - too? At the corporate meeting with the transfer of attorney documents in hand, why didn't Ridge have an attorney present? Think about it; if you wanted to be sure that Donna bent to your will, get a good attorney to stand beside you and intimidate the hell out of her! Lawyers are really good at scaring the crap out of a person, and Donna would have been hard-pressed to stand up to the kinds of threats a mouthpiece might throw at her. For instance, how many little blue pills did Eric take the night of his heart attack? Did Donna push him too far sexually and cause the heart attack? It may not be true, but you could definitely intimidate her into signing over the company!
While all that sturm and drang was going on among the over 30 crowd, Marcus and Steffy finally kissed. Is it just me or do you think the Marcus/Steffy storyline is moving too fast? He's only been on the show for a couple of months. Steffy's been back just a few months. And while they have nice talks and share an attraction, why doesn't Steffy ask about who raised Marcus? I'd like to know. He was in high school in Texas. He is clearly brought up very well, so why aren't his adopted parents calling to see how he's doing? And while it's lovely that he called Donna "mom," is a shipping intern really ready to run the entire shipping department after three weeks on the job?
I was thinking also of how Marcus came to be; you know, who was his daddy and how did Donna get knocked up. Here's my fantasy: It was 1987. Beth Logan was running the family -- Stephen had deserted them -- and they were running a catering business in L.A. On one of the jobs, the Logans were in Beverly Hills at the home of a big-time TV executive, catering a party. Serving hor d'oerves -- California spring rolls, stuffed mushrooms and goat cheese in puff pastry -- Donna met and flirted with a young actor named Denzel. He was starring on St. Elsewhere at the time. One thing led to another and they had a one-night stand. By the time Donna admitted to her mother that she was preggers, Denzel was out of the picture and she decided to give up the baby for adoption. ...Okay, how do you think it happened?
Finally, the week included a dash of Katie and Nick and Bridget. They're playing the longing between Katie and Nick really well. You know that something's gotta give soon. I'm curious to know if there was more to Catalina than we were shown. I can't believe that Nick and Katie made love that day, but this is a soap, so maybe that's what happened and now - miracle of miracles - Katie is pregnant. That would definitely complicate her heart transplant recovery. Or maybe I'm just barking up the wrong tree.
Allison J. Waldman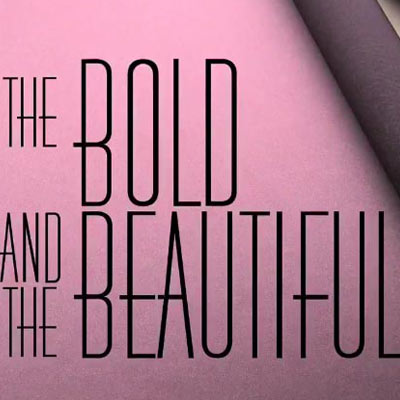 Share this story with friends, family or the world.

PRINTABLE VERSION
View a printer friendly version of this article
---