The Forresters are a true American success story. The fashion family has grown from a small company into a worldwide corporate sensation and along the way, the clan has become entwined in the business and emblematic of doing things with class. You know that old motto about MGM movies in the golden days, "Do it big, do it right and give it class"? That was Forrester.
So, this past week when Americans around the country to gathering to celebrate family goodness and wholesome values, what were we seeing on The Bold & the Beautiful? Thorne resorting to underhanded tactics to destroy his father's marriage and justifying it because he wants his parents to reunite. Whoa! This is Thorne. Thorne the good, upright, honest, cannot-be-bought Forrester. What could make him hire actors to impersonate Owen and Donna to make it look like they were having sex in her office? You could say the acorn doesn't fall very far from the tree, because that elaborate a scheme was right out of the Stephanie Forrester playbook.


I also have to question the wisdom of Thorne doing something so shocking to a father who has only recently recovered from a near-death heart condition. Did you see how Eric reacted, throwing all the stuff on his desk aside and ranting angrily. Imagine if Thorne's actions had caused him father a relapse; would it have been worth it then?


Memo to Thorne: get a life! It's time for Thorne to resume his own social life. Go out on a date, man. If you're so enraptured by women of substance like your mother ­ and boy, could we get all Freudian about that ­ ask Beth Logan out! Maybe Jackie Marone would be more your speed. Try an older woman since you think Donna's just eye candy and not worthy of Eric's love.
Speaking of that substantive Stephanie, wasn't it a hoot to see her stroll into Donna while she was in the tub! When she started rubbing Donna's shoulders, I flashed back to Stephanie washing Eric's feet, and wondered what is it about her magic fingers? She really ought to use those hands to good use, maybe start a new line of Forrester Massage Therapy by Stephanie. Think of the possibilities!
The other Stephanie ­ her namesake ­ meanwhile has been growing a spine. Steffy really saw through Rick's act, although he couldn't be more obvious unless he was twirling a moustache and rubbing his hands together. I thought it was great the way Steffy warned Rick not to give in to the rage he feels, but I also think his feelings are justified. Ridge has treated him horribly and it's a miracle he didn't die from the fall from the roof. Just because Rick is walking now doesn't change the fact that Ridge was responsible for his actions. Yes, Rick started the fight, but Ridge could have walked away. Instead he fought his fiancé's son and nearly killed him. It's time for Ridge to take responsibility. Hmm...maybe Rick should sue Ridge for damages? That might make more sense than what he's doing at Forrester.
Did you think it was ironic that while all the other soaps were celebrating Thanksgiving, B&B was talking about hidden cameras, weddings and the fashion world? Nobody cooking a turkey? No fancy dinner to unite the Forrester and Logans for at least one night? For niceness, there was a sweet moment between Ashley and Eric, when she called in her resignation to explain that she's going back home to Genoa City. In real world, of course, you show up and face your employer to tender a resignation, but this is a soap. You think Ashley returned her lab coat and cleaned out her desk?


While we're talking about Rick's ex-loves, it might be a good idea for someone to check in on Taylor. She was counting on a reunion with Ridge and now that Ridge and Brooke are half-way down the wedding aisle (again), Taylor's going to be thrown for a loop. And that loop might include reaching for a bottle, because without a man, Taylor generally starts to drift. She doesn't have Jack anymore either, a foolish decision that will come back to bite her in the butt when he's old enough to reject her for rejecting him.


If you've checked out the spoilers (TV Guide had a big one in the print edition), you know there is a major catastrophe coming to the Forresters. It's what the soaps like to call a game-changer. In this instance, I think it's true. It won't just change the game, it will break some hearts. If you were thinking of skipping the next week or so of B&B, thinking not much is going on, think again. Tune in and write me with your thoughts about my Two Scoops cause we're going to need to share, fellow fans. Oh, yes, we will.
Allison J. Waldman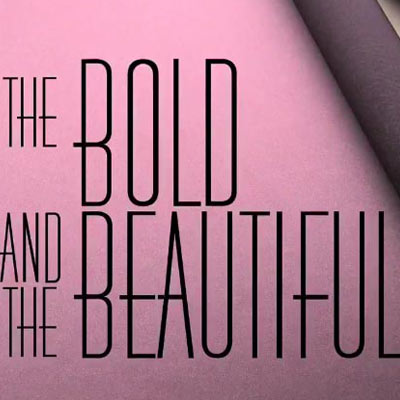 Share this story with friends, family or the world.

PRINTABLE VERSION
View a printer friendly version of this article
---