Whether you miss Tracy Melchior as The Bold and the Beautiful's Kristen Forrester, The Young and the Restless' Veronica Landers, One Life to Live's Tess Buchanan, or Sunset Beach's Tess Marin, you'll be happy to hear that the actress is bringing on the drama once more -- only this time, it's for a film that makes her daytime characters' past struggles look like child's play.
The Florida native stars in the upcoming Pure Flix film titled Do You Believe?, the follow-up to the super-successful $110-million-dollar-grossing God's Not Dead that tells the story of a dozen different souls whose lives unexpectedly intersect and lead them to discover the power in the Cross of Christ -- even if they don't believe in it.
"I am so excited that it's finally being released," Melchior enthuses of the film, which is slated for theaters on Friday, March 20, and features stars like Academy Award winner Mira Sorvino (Like Dandelion Dust), Cybill Shepherd (The Last Picture Show), Sean Astin (Lord of the Rings), Ted McGinley (Hope & Faith), and Madison Pettis (The Game Plan). "It's like when you make a new recipe, and you're so excited to try it, and you're like, 'Now I get to serve it to my guests!' I got to see the screener, so I was able to sample my recipe, and now I'm ready."
In a Crash-like tale, Melchior plays the part of Grace, a pastor's wife who is struggling with infertility. "Grace is a pastor's wife, and she's supposed to just be 'Peace, love, joy, it's all in God's hands,' but that's not happening," the actress previews. "She really starts to shake her fist at God and questions, 'We've given our life to you -- and you can't bless us with a baby?' And so that is her struggle."
Grace's part of the intertwined tale leads to some very emotional scenes that Melchior says give her soap opera history a run for its money. And lucky for the actress, it's work that she's extremely proud to have delivered. "Sometimes you think, 'Well, another take would have been nice,' but honestly, for the first time, really watching myself, I didn't cringe. There was no cringing in this one," she shares. "We had the best director [Jonathan M. Gunn]... who really builds his actors up, and I love that. Some directors want to have this power struggle in the building to let you know it's not about your choices, it's about theirs. But this director was like, 'Yeah, let's try it that way and see.' It felt really nice and was a good work environment."
In addition, the actress says she feels blessed to have had such wonderful co-stars, including Pettis and McGinley, whom she worked with the most. "Madison was excellent. She's a Disney star and... she's got like four million Twitter followers," she says with a laugh. "Between Facebook, Twitter, and Instagram, it seems every other person is following her. She had fans stand around all the time, so I mean, working with her was interesting. She's such a sweet little thing and goes to a normal school and everything, but she has a huge following. So I worked a lot with her and Ted, who has no social media at all -- you can't even tag him in a photo on Facebook. So I had the two extremes. But I did get to meet a lot of the cast, because we had big church scenes, we all stayed at the same hotel [while filming] in a small town in Michigan. The whole population of the city we worked in was 5,000 people, so we'd all go to dinner or see each other at the gym, all that stuff."
But perhaps the best part of being involved with Do You Believe is the opportunity it has given the actress to take part in spreading a good message to viewers, whether they're Christian or not. "It's funny that people don't question that -- when you go see American Sniper, they're not like, 'Well, have you been in the military?'" she points out with a laugh. "It's funny that we get like that [with Christian films]. But I think... as actors, we get into the business to try and use it as a platform, a lot of times. We want to spread love, and it's a nice thing if you're an actor to have that platform that kind of just snowballs into getting to speak about causes that you believe in. So you start attracting people that have the same value system or some sort of advocacy groups that align with you, and they're like, 'Hey, can you come speak at our event?' That's, for me, what it's all about -- trying to make a difference in the world."
Whether or not that would include re-joining a soap remains a question -- for both viewers and the actress herself. "I believe in prayers and goals being specific, but it's been really hard for me to pray specifically about what I would really want, because I love doing the films; I love having the time to work on a character and re-tape scenes and all of the luxuries you don't get in soaps," she explains. "But when you get the 'Okay, next week, you're filming in Michigan, and you're going to be gone from your family for five weeks,' I think, 'Okay, maybe soap operas!' Because it's the most normal schedule you can have in show business. So there's good and bad in both; I would be open to whatever naturally happens, I guess."
However, she does think there's a lot more to explore when it comes to B&B's Kristen, a role she's played on and off since 2001. "Kristen's connected to so many of the storylines and [Zende, the child she and Antonio] adopted, he would be in his 20s now, so it would be fun to do the whole dealing with him in relationships or him getting in and out of trouble or making bad choices, all of that stuff. It would be fun."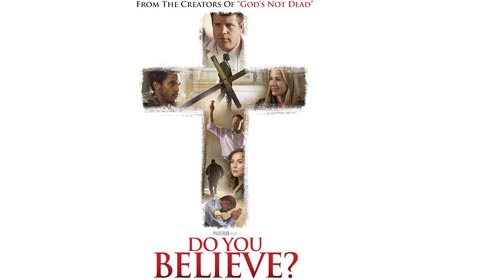 She's not currently part of the canvas, but Melchior still finds herself checking in to the show every once in awhile. Although lately, she admits she tries to stay away as much as she can. "Just because sometimes I find myself screaming at the TV, in character as Kristen, going like, 'No! Why are you doing that?! Get Maya out of my mother's house!'" she says with a laugh. "I find myself going crazy, wanting my character to do something about a situation."
So perhaps Kristen will make her way back to the canvas to give Rick (Jacob Young) and Maya (Karla Mosley) a piece of her mind? "I just need to be invited," the actress enthuses, adding that her soap opera history has given her much to be thankful for as an actress. "I can't believe that casting directors still have a stigma about soap actors, because soap acting is like boot camp for actors. I mean, it's just quick, quick, quick. You have to be able to pull it out. You'll be joking with the cast and then 'Okay, now your mother is dying, go!' So you have to [be good at delivering] really fast, rapid fire emotions and memorizing material, and that definitely [has helped me]."
To see Melchior's dramatic skills in action, check out her new film, Do You Believe?, in theaters on Friday, March 20.
Are you looking forward to seeing Melchior's new film? Would you like to see her make a return to soap operas? We want to hear from you -- so drop your comments in the Comments section below, tweet about it on Twitter, share it on Facebook, or chat about it on our Message Boards.