It looks like Big Brother stars Victor Arroyo and Paul Abrahamian, who just competed on season 18 of the popular reality series, are heading to The Bold and the Beautiful.
Abrahamian took to Snapchat to share that he and Arroyo were on the way to the set of the CBS Daytime show and also shared a picture of a script that reveals he will be sharing scenes with Don Diamont (Bill Spencer) and Darin Brooks (Wyatt Spencer). No other details about the pair's upcoming appearance have been released.
This isn't the first time B&B and Big Brother have shared news headlines. The two series seem to have started an ongoing tradition of swapping players each season in a cross-promotion effort.
UPDATE (September 27):
CBS has released a photo of Big Brother contestants Da'Vonne (veteran), Paul (runner-up), and Victor (America's favorite) on the set of B&B. They will also guest star in an episode to air Tuesday, October 25, in scenes with Bill (Don Diamont) and Wyatt (Darin Brooks). Exactly what they'll be doing in those scenes is still a secret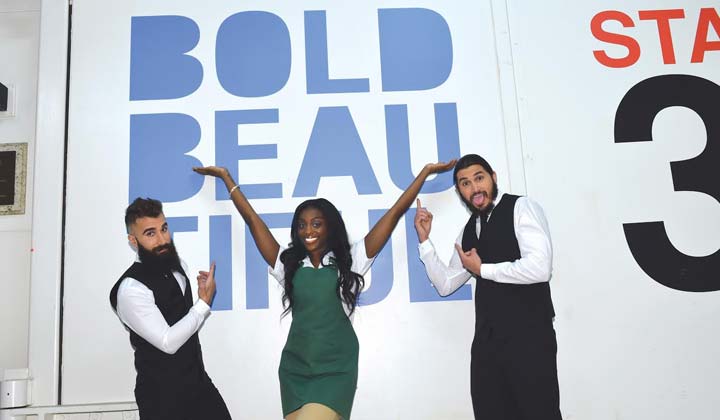 Photo: JPI
What do you think about two more Big Brother contestants heading to B&B? Do you think it's a smart way to get more people to tune in to the show? We want to hear from you -- and there are many ways you can share your thoughts.