The Bold and the Beautiful Recaps: The week of December 20, 1999 on B&B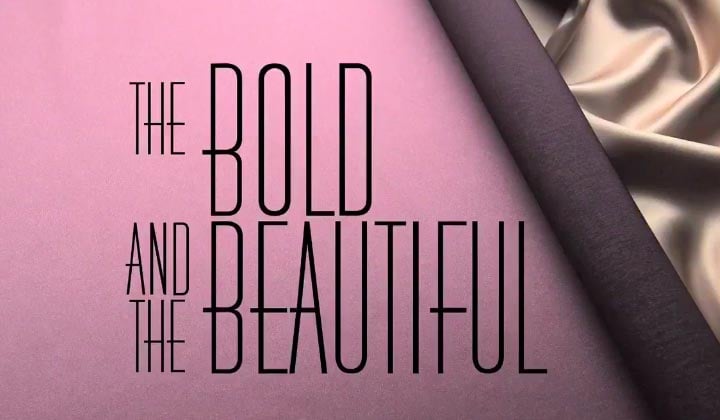 Monday, December 20, 1999
Thorne wondered what was going on with his mother, but Ridge and Taylor didn't know what she was up to. However, they told Thorne again that it was important that he not upset Stephanie. A happy Macy interrupted their intense conversation. Suddenly, she realized that she had interrupted something private and wondered what it was.
Macy commented on how beautiful Amber looked in her wedding gown. Amber said that it fit differently "this time," but she was just glad she could still get into it. She asked when Macy would be tying the knot with Thorne, and Macy cryptically answered that it would be sooner rather than later.
Kimberly still couldn't believe that Rick would go through with it. When he walked up to her, she begged him not to go through with it. Rick repeated all the arguments that he had given her in the past. He had to do it for his son. He also let her know that things were not as bad between him and Amber as Kimberly imagined.
When Rick left Kimberly, Amber arrived, and the two got into another quarrel. Amber wasn't above rubbing it in that she was remarrying Rick, and as she left, she hummed the wedding march.
With all the guests assembled, Stephanie addressed the group. She welcomed everyone and told them how proud she was of Rick and Amber. She was proud of the way that they had overcome all the obstacles in their way and said that overcoming them had only made the marriage stronger. They had chosen to renew their vows in front of all of the guests.
The minister arrived, and the ceremony began. First, he made a little speech about how happy he was that Rick and Amber had gone that far. At first, he'd been doubtful that they would make it, but he was happy that he'd been wrong.
While the ceremony was going on, Kimberly sneaked off to the study and searched until she found Becky's phone number. She called her in Paris and demanded her help. Frightened, Becky thought that something was wrong with the baby; however, Kimberly told her that it was Rick and Amber. Still frightened, she demanded to know what was happening.
Kimberly finally told Becky that Rick needed her help because he was renewing his vows with Amber, and he was doing it against his will. She gave all the reasons why the ceremony shouldn't happen, but Becky wasn't buying it. She told Kimberly to wake up and smell the coffee. Rick obviously wanted to be with Amber; Kimberly should stop looking for problems that didn't exist and start seeing what was right in front of her nose. She then hung up.
During the ceremony, Rick and Amber exchanged their own written vows. Just as Amber said, "I do," and Rick was about to say his, Kimberly walked out of the study. The two of them exchanged looks but were interrupted by the baby speaking up. Everyone laughed, and Rick turned back to the minister and said, "I do." The bride and groom exchanged a deep kiss, much to Kimberly's sorrow.
As Ridge shared a moment with his mother as well as a glass of Champagne, Stephanie looked longingly at Thorne and Macy. She said that she regretted that her stroke had put their plans on hold. Ridge strongly assured her that the delay wasn't her fault. She said that she would make up for it that night. Ridge was troubled by what she said. He went to Taylor and told her that he believed that his mother's plans had something to do with Thorne and Macy. She said that they couldn't let that happen, whatever it was. They couldn't let Stephanie find out about Thorne and Brooke that night.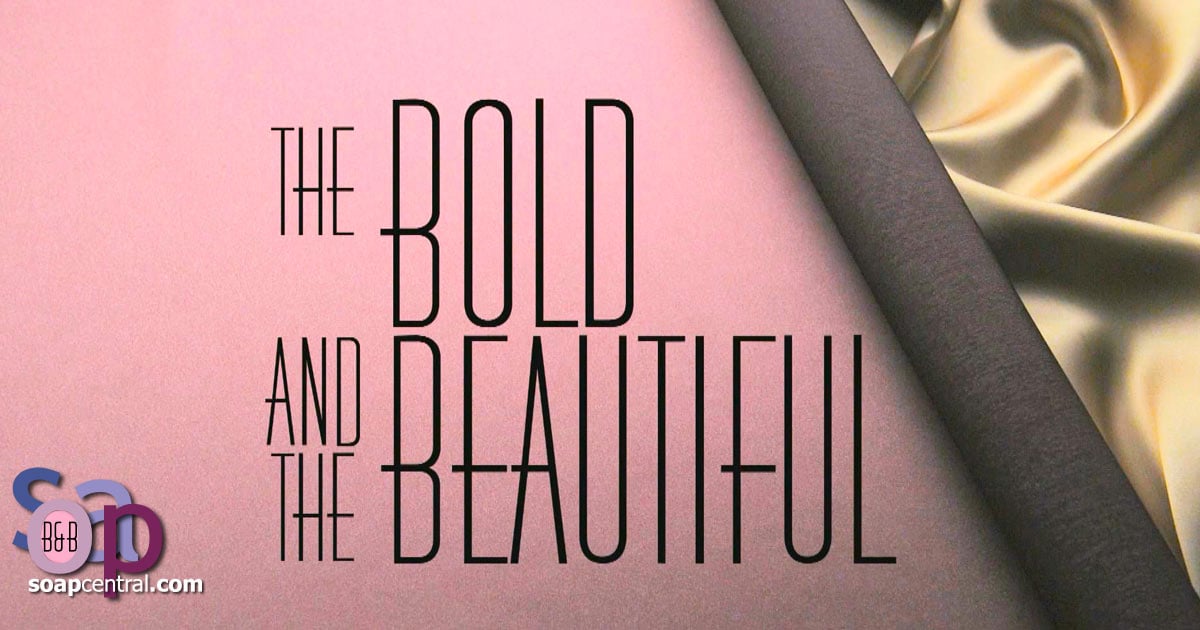 Tuesday, December 21, 1999
Brooke was distracted when Megan tried to get her to make a decision about the suits worn by the male models. After the models were sent from the office, Brooke told Megan what she was worried about. Megan told her that if they tried to get Thorne to do something against his will, he would tell them about her. Therefore, there was nothing to worry about.
Pictures were taken of the bride and groom with their baby. Since the baby was getting a little cranky, they decided to take him home and put him to bed. However, the maid reminded them that they were on their honeymoon, and she would take care of the baby. Amber took Rick home, where she had a surprise waiting for him. Kimberly watched with her heart breaking. Before they left, Darla told her to toss the bouquet. Macy caught it.
Ridge told Eric that something was going on with his mother, and he thought it had something to do with Thorne. Eric asked Stephanie what was going on, and she told him what she had planned. She wanted nothing more than to see her youngest son settled and happy with Macy. Eric disapproved but couldn't give Stephanie a reason to stop the wedding. He went to Ridge and Taylor, and told them what was happening. Ridge said that if they told Thorne that, he would blurt out his love for Brooke. They had to do something to stop it.
Ridge went to Thorne and mentioned that he needed a word with him. Thorne didn't want to go with Ridge, but it was Macy that put a stop to their leaving. She told him that it had been weeks since she'd had "this guy" to herself.
Ridge went back to tell Eric and Taylor what was going on. While they were hashing and rehashing the situation, Stephanie called Thorne and Macy to her side. She told Macy to go ahead and give Thorne the good news. Thorne was confused, but that was nothing compared to how he felt when Macy told him that she wanted to marry him that night. He stared at her then at his mother then back at Macy.
"I'm sorry," Thorne said. Stephanie thought he was refusing because of her condition. To prove that she was up to another wedding, she struggled out of her wheelchair and showed him that she could stand. She reminded him that she'd promised to walk down the aisle for him.
Ridge returned to the room and overheard C.J. telling Kimberly about Macy asking Thorne to marry her. He rushed over and tried to take Thorne away. As they left, he assured Macy that everything would be all right. Adam wasn't so sure himself as he watched from the sidelines.
Ridge took Thorne into the study, where he and Eric both jumped all over him. Ridge and Eric both thought that marrying Macy would be the best thing that ever happened to him.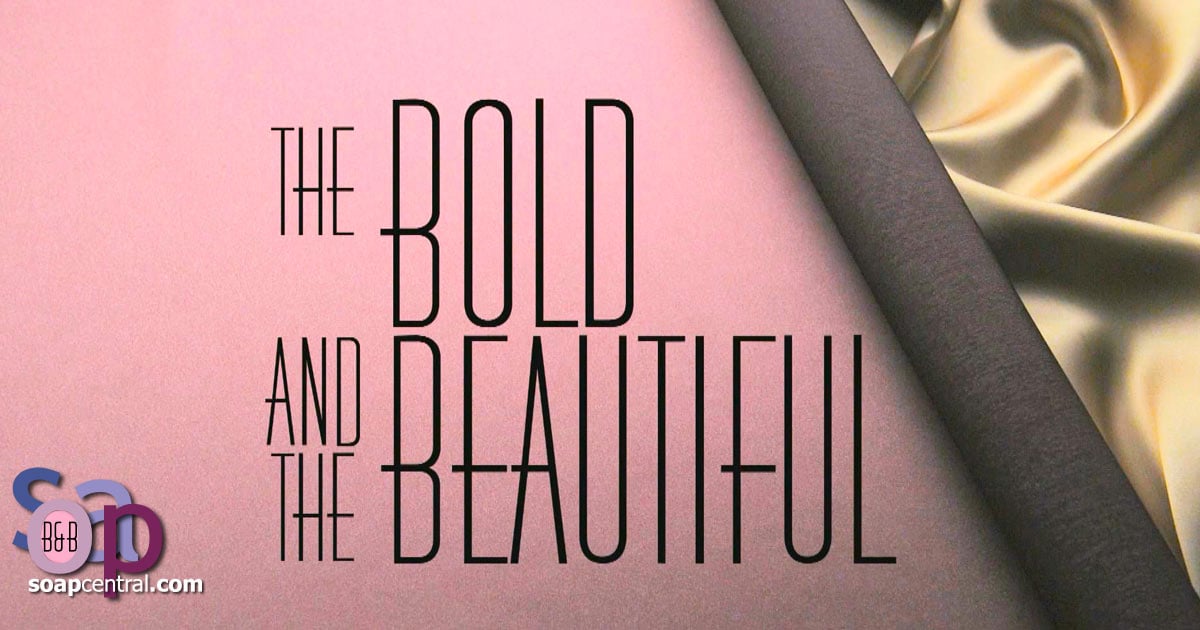 Wednesday, December 22, 1999
Eric and Ridge begged Thorne to marry Macy at the dinner party. Eric told him that he couldn't marry Brooke and that it wouldn't work. Eric also told Thorne to do it for Stephanie, for health reasons. Macy worried that Thorne did not love her and wouldn't go through with the marriage. Everyone, including Adam, thought that Thorne had just been caught off guard with the impromptu wedding ceremony.
Thorne said that Ridge and Eric did not understand his feelings about Brooke. Eric said that he could not be a part of a woman who could not and would not be a part of the family. Thorne accused them of not understanding his commitment to Brooke. Eric told Thorne that if he continued with Brooke, he would regret it later on down the road and would jeopardize his mother's health. Thorne made it clear to them that he was not going to give up Brooke Logan.
Brooke couldn't figure out what was going on at Stephanie's. She wondered why Sally, C.J., and Adam had been invited to a family dinner party. She wondered why the Spectras and the Forresters were together at a dinner party and what it meant. She asked Megan why Stephanie would invite Macy's family to her house. She said Stephanie wanted all the family together for a reason. She said that they were probably raking Thorne over the coals and wished she could be there for him.
Eric thought back on his marriage to Brooke, what he'd given her, and his feelings for her back then. He felt that Thorne was not the first man to love her, and no matter what he gave her, it would not be enough to satisfy her. He pleaded with Thorne not to give Macy up or else he would regret it just like Eric did. Eric said to not make the same mistakes he'd made.
Sally and Adam pondered why Thorne was acting that way. They hoped that it was because the wedding had been sprung on him all of a sudden. Adam said that if there was another reason why Thorne did not want to marry his daughter, he wanted to know what it was. Macy told Stephanie that she might not wait much longer to find out if Thorne was going to marry her. Stephanie reassured her that he loved her and would not let her down.
Thorne told Eric that what Eric had had with Brooke was different from what Thorne had with her. Eric asked him if she'd told him she loved him. Eric continued to tell him what had happened on their honeymoon, including that he'd believed that their love had been so powerful, he'd had to leave Stephanie to marry Brooke. He told Thorne that they had been as committed to one another as any couple but that because of her ways, their union had been doomed right from the start. Eric told Thorne that his was doomed, also.
Eric told Thorne that Brooke was not going with him because there was nobody else to be with but that she wanted to stay connected to a Forrester, so marrying him was the next step in her plan. Thorne did not stand a chance against her. Eric asked Thorne who she looked at during their board meetings, and it was certainly not Eric or Thorne but Ridge. Eric asked Thorne who had been with him in the worst of times and who would continue to be, and it was certainly not going to be Brooke but Macy.
Eric promised Thorne that if her married Macy, he would not regret it. Brooke called the Forresters to talk to Stephanie, but Helen, the maid, told her that Stephanie was busy with something equally important and divulged to her that Macy and Thorne were getting married. Brooke said, "Oh, my God! They can't be." Thorne returned to the living room and to the wedding guests. Macy told him to tell her if he was going to marry her or not.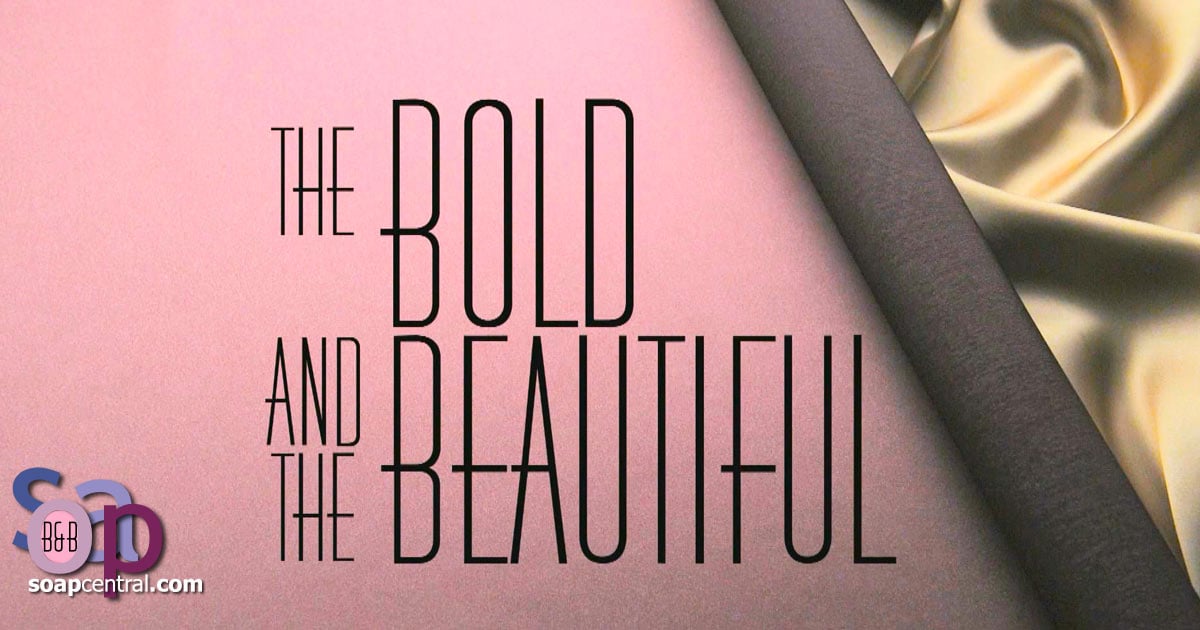 Thursday, December 23, 1999
Brooke could not believe that Thorne and Macy were getting married at the Forresters', and she left to go there. Macy asked Thorne if he was going to marry her. He told her he would do nothing to hurt her, and the wedding began.
Rick asked Amber if the wedding was over yet. Amber walked out in a Cat Woman-style outfit and said if the honeymoon had not started yet, it would then.
The minister began the ceremony and welcomed everyone. All of a sudden, Brooke showed up. Brooke looked on as Thorne and Macy began their vows. Thorne interrupted the ceremony and told Macy that he could not go through with it, after all. He explained to her what they had been through, and she responded what they were about to go through in their lives together.
Macy further told Thorne that it was obviously not what he wanted, and he never had. She told him that she was ready to be with him and had been all along. She said that if he was not ready to be with her yet, then he never would be. She said that she couldn't wait for him any longer. She stormed out.
Thorne's decision not to marry Macy upset Stephanie, and she asked Eric to escort her out of the room. Darla, Sally, and the rest of the family looked on in disgust and awe.
Rick and Amber began to make love until the phone rang. He told her to answer it and said he would wait for her in the bedroom. Becky was on the other end of the phone and asked her how everything was going. Amber said that she and Rick had just renewed their vows, and Becky congratulated her. Becky knew the baby was all alone at the Forresters' with Helen, and she debated whether to call there.
Adam blasted Thorne about his lack of character, and Sally asked him what had happened to make him act that way. She begged him to go and make up with Macy. He said that he would not do that, and Adam lunged at him. They were about to go at it when Ridge demanded that Clarke get him out of the house before something happened. Ridge told Thorne that he should have let Adam tear him apart.
Amber and Rick made a second attempt at making love, which succeeded.
Thorne told Eric and Ridge to stop telling him how to act and what to do with his life, and he told them to get into the study and prepare Stephanie for what he was about to do with Brooke. Becky called the Forresters' to talk to baby Eric, and she broke down and told him how much she loved him and had missed him. All of a sudden, the baby said, "Mama," into the phone, and Becky cried, "He called me mama."
Thorne saw Brooke, and she consoled him. He told her that what he'd done to Macy was hell. She said that she was very proud of him, and he said that he did not feel proud. Brooke said that he had let Macy leave with some dignity and that she had heard Macy say that she would go on without him. Brooke declared that they were halfway there, and she embraced him.
Eric could not believe what Thorne had done and was very angry. Ridge walked out to console his father. Eric told Ridge that it had to stop, especially where Stephanie was concerned.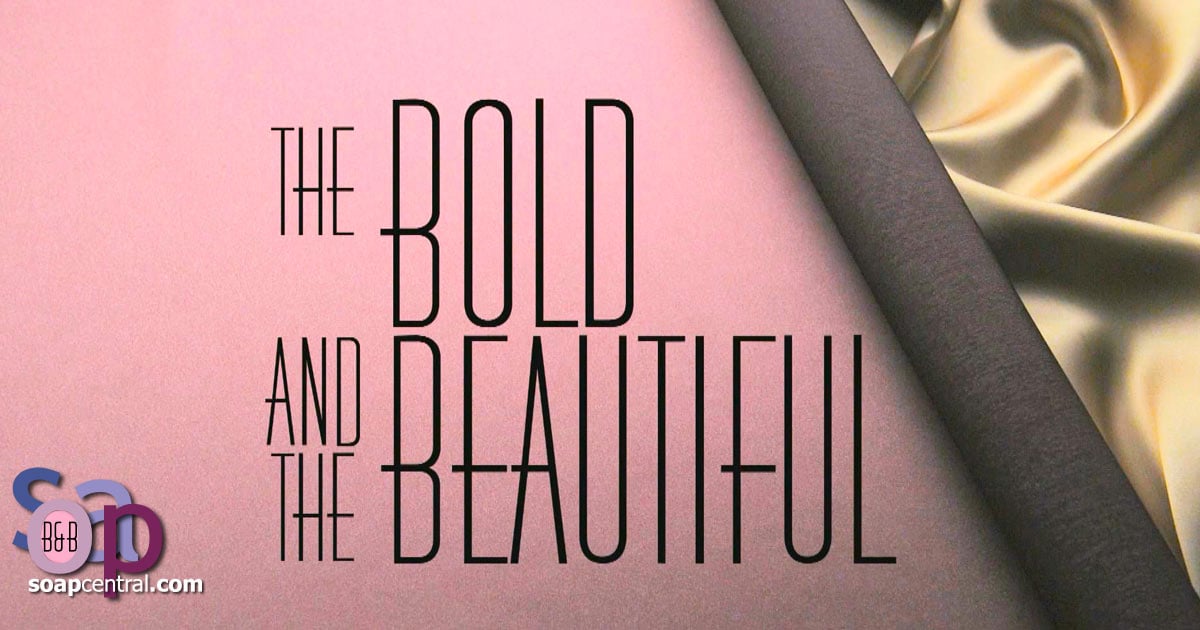 Friday, December 24, 1999
Ridge and Taylor hosted a dinner party at their new home. Stephanie asked Ridge if Thorne was attending. Taylor took the twins out to see everyone. Eric asked Ridge where he thought Thorne was, and Ridge said, "I don't know, but I've got a pretty good guess."
Brooke arrived at Thorne's for dinner and apologized for being late. Brooke was surprised that he had made dinner. Thorne told Brooke that she had made it the best year of his life, and they kissed and embraced. She thanked Thorne for all he had done, and he said that there was no way that he was not going to see her that night. Brooke said she had heard that Taylor and Ridge were cooking dinner for the family and that Thorne should be there, but he told her that he wanted to be with her. She said that she could not imagine anything better than sharing Christmas Eve with him. She told him she loved him.
Becky wrapped a Christmas gift for baby Eric. She said, "What did you get me?" and it was a picture of him. She looked at his picture and began to cry. She told his picture that it was time to see what he'd gotten her. She told him that she would help him open it. She unwrapped it, and it was a teddy bear. She says that it was a special one and that the next time she saw him, she would give it to him. She went into how she was thousands and thousands of miles away from him on Christmas Eve.
The kids opened their gifts, and Taylor asked Stephanie if she was feeling okay. Stephanie said she was grateful to spend Christmas with her family and that she had not thought she'd ever see Christmas again after having her stroke.
Brooke and Thorne were eating dinner, and he asked her what she was thinking about. She said, "The meaning of this holiday." He said, "It is about love." Brooke told Thorne that it would be wonderful if a Christmas angel touched Stephanie's heart. Thorne said it would happen eventually. He predicted that they would spend the next Christmas with the family. She said that it would be a miracle. She asked him how he could be so confident. He hoped that Stephanie would come around and grow to love Brooke.
Ridge lit the tree. Ridge showed Stephanie the ornament she'd bought him. Taylor took out an ornament for Thomas and hung it up. She was giving thanks for being with her family since her illness and hoped to be able to spend more Christmases with her family. Ridge gave thanks, also, for all the things that had happened that year and hoped that there would be many more Christmases.
Everyone went to eat dinner, and Amber asked if she could say something. She told everyone how, when she'd been growing up, there had been no presents, and her dad had been gone and mom had been working a lot; she wished that everyone remembered that it was about the children and not food, gifts, and grownups. She thanked everyone for giving her her first Christmas and for feeling like a child again. Eric played the piano, and everyone sang Christmas carols.
Becky was eating her dinner, and someone arrived at the door with a delivery. It was a gift basket from Amber. She said, "Amber remembered me." Amber called Becky, and Becky thanked her for the gift and thanked her for all she had done for her. Amber told her that she should feel good about herself for what she had done for Little Eric. She shared the carols everyone was singing with Becky. Becky thanked Amber, and they wished each other merry Christmas.