The Bold and the Beautiful Recaps: The week of May 14, 2001 on B&B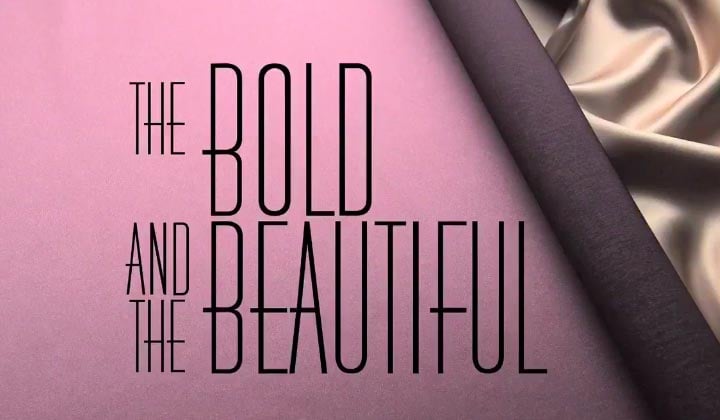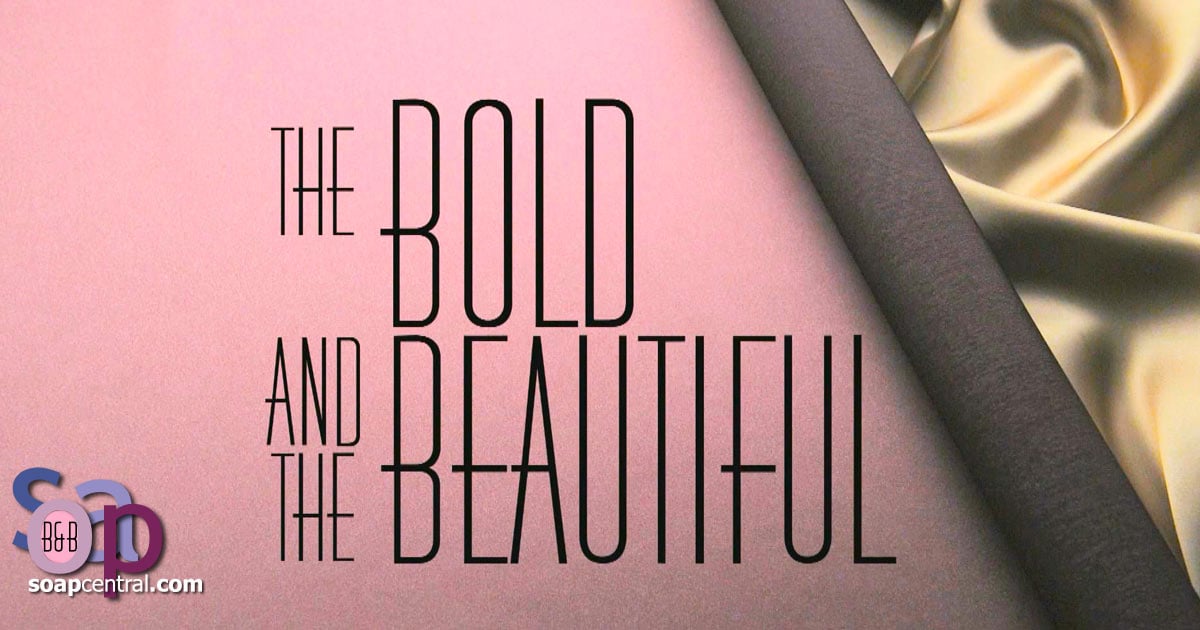 Monday, May 14, 2001
Deacon wakes in a panic after suffering a nightmare in which Amber and Little Eric disappear in front of him. He calls Bridget who boasts about getting ready for tomorrow's wedding. He invites her over and when she arrives, he calls his relationship with Amber an experiment that didn't work. Calling her the most beautiful strawberry blond, Deacon hints that he'd like to be her date for the wedding. When she hesitates, Deacon urges her to prove that her feelings for him are real. When she comes around, he then suggests that it's a perfect time to announce their relationship to her family. Amber's excited as she reads about her wedding announcement in the morning paper. Rick reveals that he's decided to ask Thorne to be his best man this time, especially since he's managed to pull the whole family together after it was so splintered in the past. When he asks about who will be standing up with her, Amber reveals that her mom met some guy out on the east coast and probably won't be in attendance. She won't choose Bridget because she was just in her mother's. Eric and Stephanie talk with Brooke and Thorne about Eric's rescue of Stephanie from the deranged Morgan. Stephanie's upset to find Brooke still dead-set against Rick marrying Amber. After Stephanie and Eric leave, Rick and Amber arrive. Thorne is touched to be asked to be Rick's Best Man and quickly agrees. Rick then stuns everyone when he asks Brooke to be Amber's matron of honor. Though neither is thrilled with the idea, Rick asks them both to do him the favor of putting aside their differences.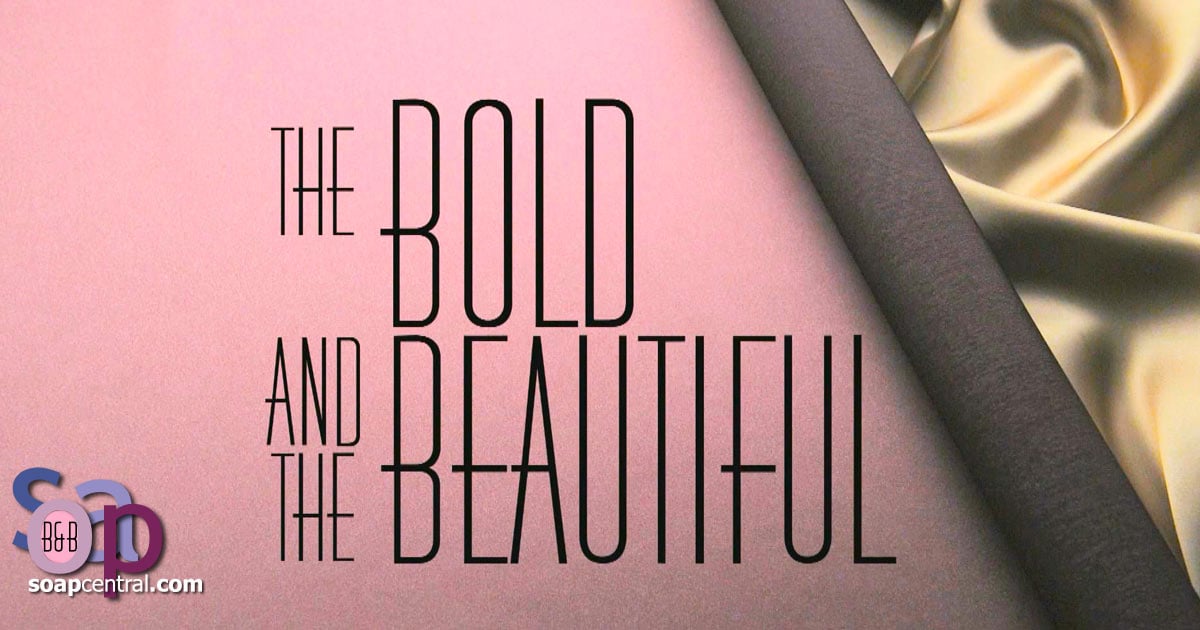 Tuesday, May 15, 2001
Amber is taken aback by Rick's request that Brooke be her matron of honor at the wedding as is Brooke. Urging her to do this for Eric's sake and give him a family he deserves, Rick finally convinces Amber to be accepting and then convinces Brooke that this is the right thing to do. He even convinces them both to embrace. Bridget's caught off guard when Deacon kisses her passionately. When she pulls back, he apologizes and claims that he's uncomfortable knowing that they're alone at his place with the feelings that he has for her. When he claims that he has no business attending the wedding, she quickly falls for his words and hugs him. She then insists on taking Deacon to the wedding as her date in order to show her family how she feels about him. After she leaves, Deacon admits to himself that he doesn't like the idea of hurting Bridget but feels that he must do it for the sake of Amber and his son. Deacon then calls Eric with a demand for his baby back. When Eric orders him to stay away until after the wedding, Deacon warns them that they have plenty to lose and vows to hit them where it hurts the most if he doesn't do as he has demanded. Eric blasts Deacon for his threats but Deacon hangs up on him. Stephanie worries her that Deacon may truly be planning to upset tomorrow's wedding.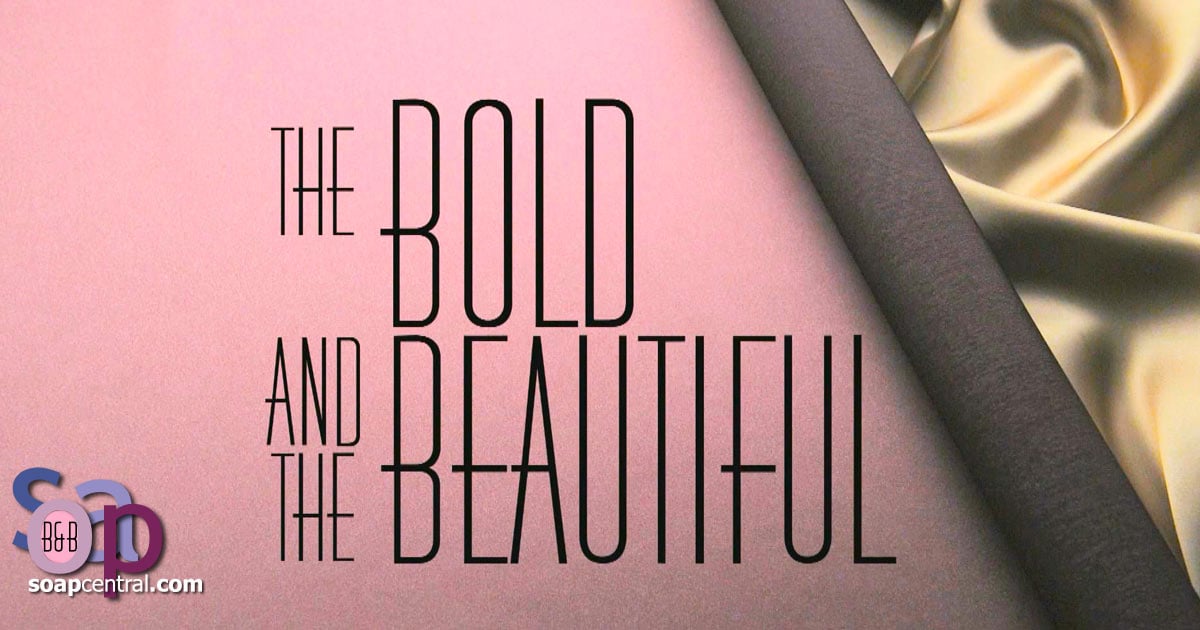 Wednesday, May 16, 2001
Deacon boasts to a stunned Alexandra about his plans to attend Amber's wedding. He then leaves, determined to try one more time to convince Amber to change her mind. Stephanie arrives to help Amber get ready for the big day. Amber thanks Stephanie and admits that she would rather have had her as her matron of honor but Rick wanted his mother. Advising her daughter that they need to get the wedding dress over to Amber, Brooke is stopped in her tracks when Bridget explains that she'll be bringing a date with her. Bridget explains that it's the guy she already told her about and adds that he's a bit hesitant about accompanying her because he's intimidated by the family. Brooke assures her that the family will have no problem with him as long as he is good to Bridget. Brooke finds Stephanie helping Amber and offers to let her take her place next to Amber but Stephanie urges Brooke to be kind to Amber. Brooke mentions the last time Amber married Rick and the bad thoughts associated with that marriage. After Stephanie leaves, Brooke claims she's only trying to protect her son. Amber ignores her as she heads out to get dressed. She asks Brooke to stay with the baby and, after she leaves, Deacon arrives. Brooke demands that he leave but then invites him in when he insists on talking with Amber. He enters Amber's room just as she's donning the garter for her wedding.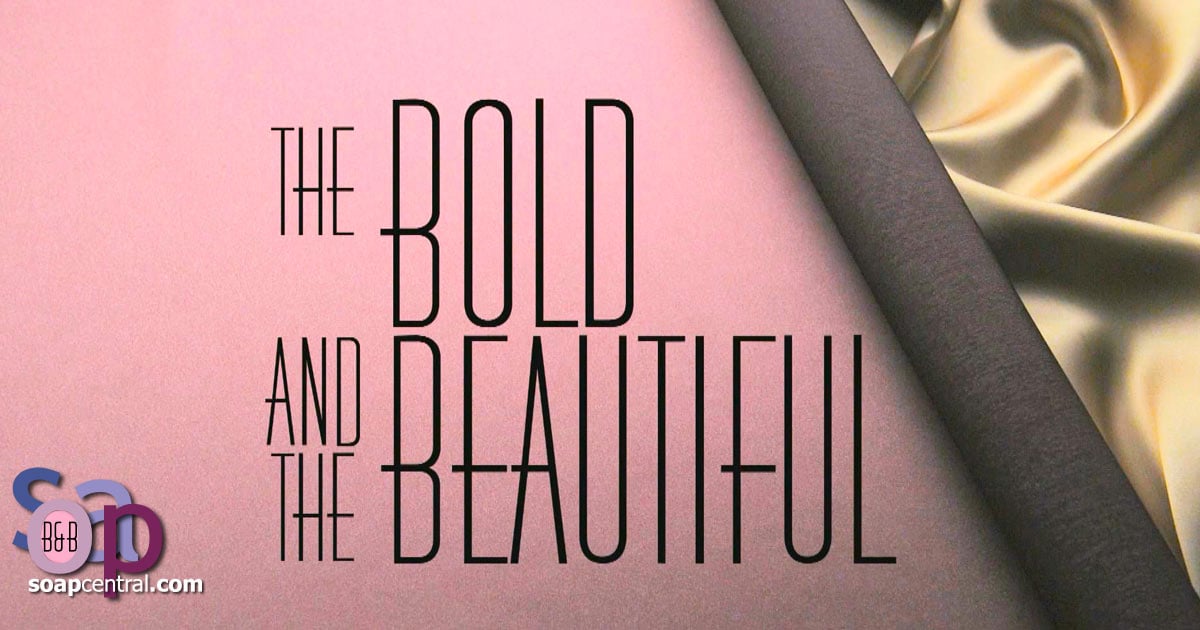 Thursday, May 17, 2001
At home, Bridget worried that Deacon wouldn't show up to escort her to Rick and Amber's wedding. She was really excited about telling the whole family that Deacon is her mystery man.
At Stephanie and Eric's, the house was elegantly decorated and arranged for Rick and Amber's wedding. All of the Forrester clan arrived. Taylor and Ridge left the children at home.
Brooke gave Deacon the okay to go talk to Amber while she got ready for her wedding. Deacon barged in on Amber. Amber was shocked to see Deacon. He begged and pled with her to not marry Rick and be with him instead. He advised her that he's the one who's right for her. Deacon passionately kissed Amber. With empathy for Deacon and a promise to do all she can to help him keep up his relationship with Eric, Amber made it clear she is still marrying Rick.
Deacon told a disappointed Brooke that Amber is still marrying Rick. He told her that subsequently he would have to carry out his plan to stop Rick and Amber's wedding. Brooke was appalled to think that he could try such a thing. He wouldn't say what his plan was and told Brooke "you don't want to know about it".
On the way to pick up Bridget to escort her to the wedding, Deacon hated the idea of hurting sweet Bridget. He knew that escorting Bridget to the wedding was the only chance of stopping Rick and Amber's wedding.
Stephanie took a quiet moment and visited with Thorne and Rick who were getting ready for the wedding. She told them she's proud of both of them who have grown to be wonderful men filled with lots of integrity. She also said she 's going to be proud when she sees Rick, Thorne, Amber and Brooke at the altar together.
Amber yelled at Brooke for allowing Deacon in to see her to and to try to convince her not to marry Rick. Brooke insisted she would still be Amber's matron of honor in order to keep her promise to Rick.
The wedding began. Amber walked down the stairs elated that she, Rick and Eric would finally be a family again.
Deacon arrived to escort Bridget to the wedding. Even though they were late, he knew when the Forrester's saw them together it would be just in time!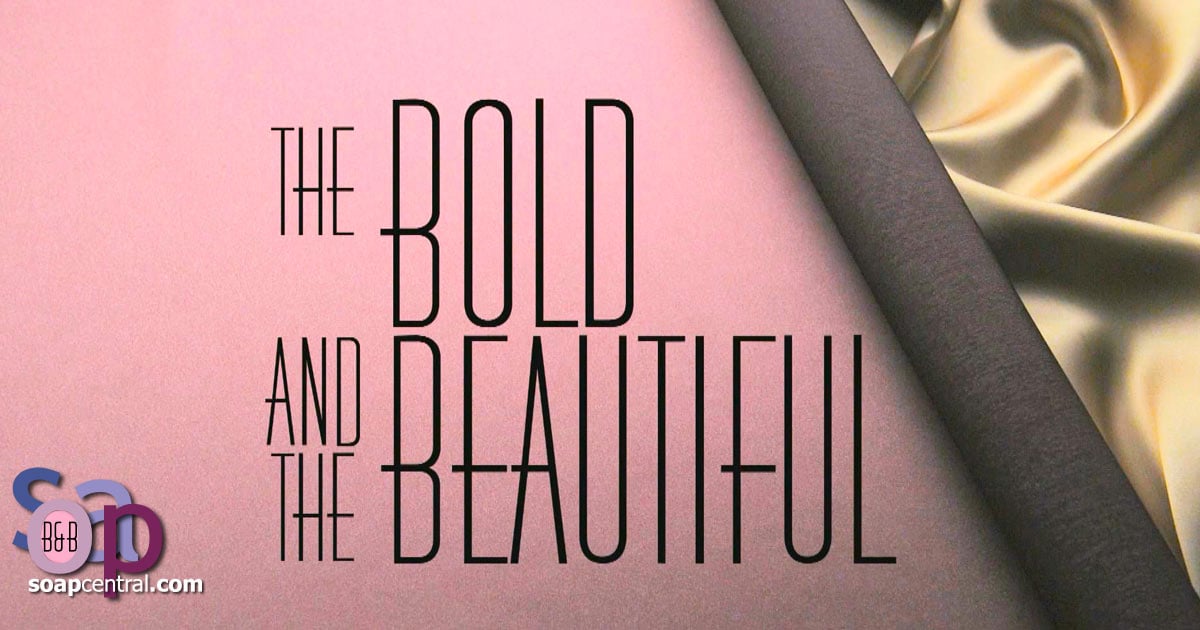 Friday, May 18, 2001
At Spectra Fashions, Sally, Clarke and Darla were discussing Amber and Rick's wedding plans, how blessed the Forrester family has been since Macy's death, and how they take their good fortune for granted. Sally surmised that Brooke's acceptance of Rick and Amber's marriage was more of an attempt to mend fences with Stephanie. They speculated that Deacon, in their minds a cheap grifter, would not likely stand for losing Amber, Little Eric, and the money, though they couldn't quite imagine what he would do for revenge.
As Deacon and Bridget drove to the wedding, Deacon reminded Bridget how much he wanted the Forresters to know about their relationship. Still not pleased with the possibility of executing his plan, Deacon reminded himself that he was doing it all for Amber and Little Eric.
At the Forrester home, Amber and Rick's wedding proceeded as planned, with Brooke looking as though she would rather have been anywhere but there. Amber and Rick exchanged their own wedding vows but Amber had to forcefully take Rick's wedding ring from Brooke when she wouldn't release it to her willingly.
As Deacon and Bridget arrived at the door of the Forrester home, he reminded her that no matter what happened at the wedding, from the bottom of his heart she was the only girl he cared about. After sharing a kiss, Deacon and Bridget walked through the door as Amber was saying her vows to Rick. As Rick placed his ring on Amber's finger and pledged his devotion to her, Deacon and Bridget sat down and were immediately spotted by Megan. Megan tapped Eric on the shoulder and he turned around just in time to get a wicked wink from Deacon. Furious that he was in attendance at the wedding and seated with Bridget, Eric stopped the Reverend from continuing with the wedding and asked Deacon what he was doing there. Bridget announced to everyone that Deacon was her date. As Amber noticed Deacon, Ridge told him that he had to leave. Deacon told a shocked Amber that he was in love with Bridget and asked her to be happy for them and continue the wedding...