The Bold and the Beautiful Recaps: The week of May 12, 2003 on B&B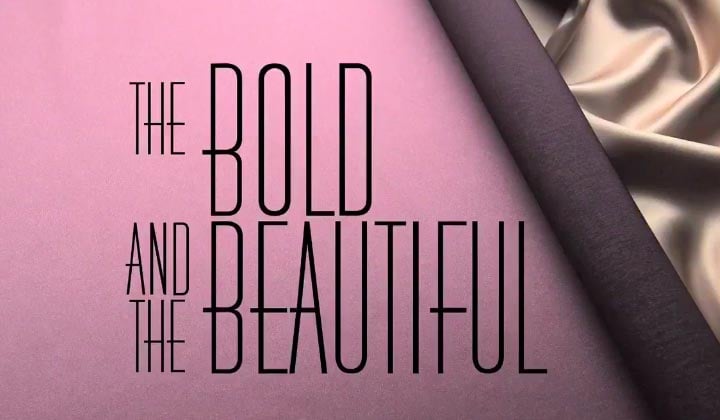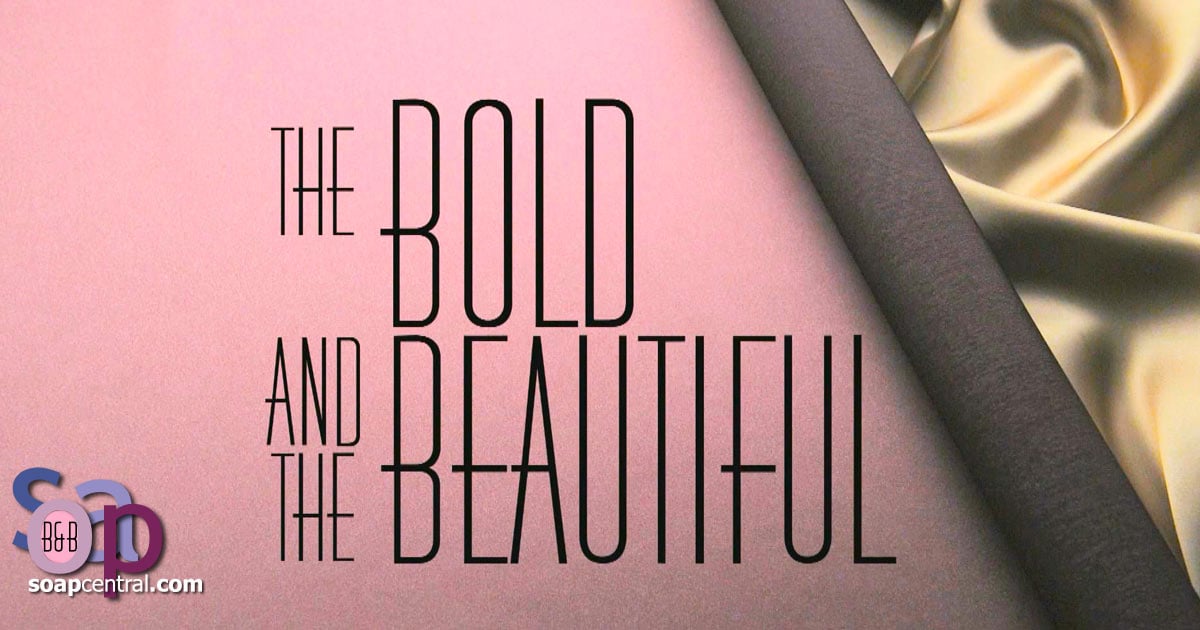 Monday, May 12, 2003
Thomas notices that Massimo seems a little happy that Ridge didn't marry Brooke and asks if it's okay that he's a little happy about it too. Bridget tells Ridge that her feelings have been wrong from the beginning. She decides that she has to get away from the house and away from him. Ridge insists that he's sorry that Brooke found out about them the way she did, but he isn't sorry that she now knows the truth. He admits that Brooke was right to call off the wedding. When Massimo points out that Eric will have questions about what happened today, Ridge decides that there have been too many secrets and he will tell Eric the truth. Ridge is stunned when Massimo informs him that Stephanie is breaking it to Eric as they speak. Ridge is devastated, realizing what it's going to do to Eric. Stephanie explains to Eric that Brooke's decision to back out of the wedding is only a part of what's been going on. She tries to explain why she's been keeping a secret from him. She goes back to the beginning, when they were in college. Stephanie finally confesses to Eric that Ridge is not his son. Eric reacts with shock and denial, but is outraged when Stephanie reveals that Massimo Marone is really Ridge's father.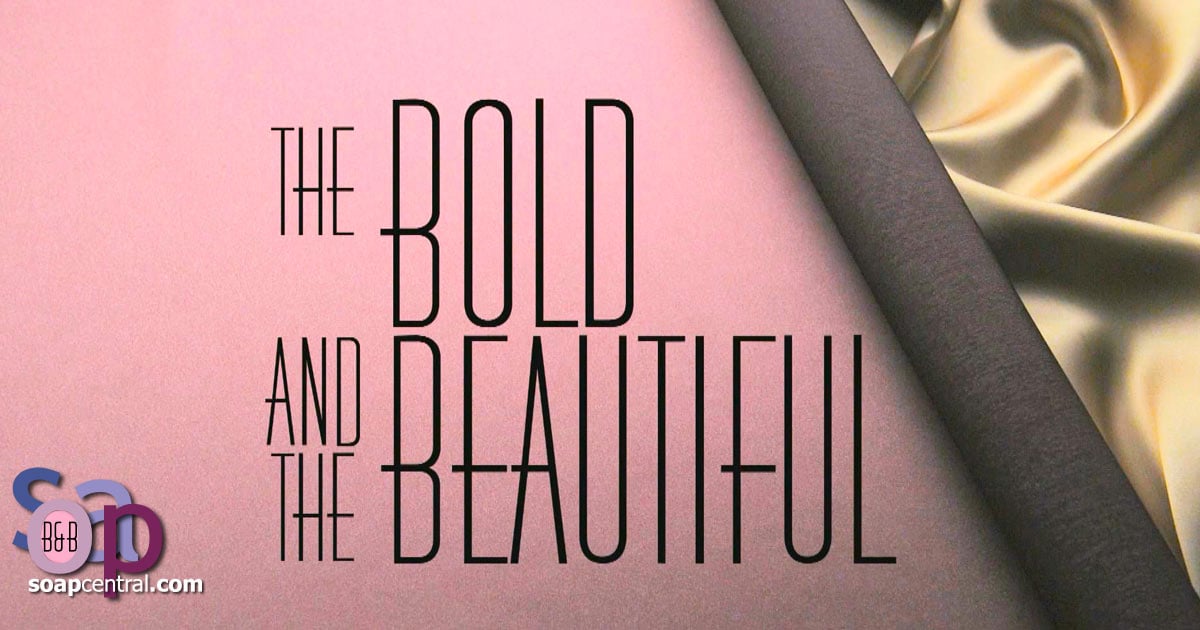 Tuesday, May 13, 2003
Eric was furious with Stephanie for withholding the fact that she had learned that Massimo is Ridge's father, not him Eric viciously accused Stephanie of purposely lying to him about her pregnancy with Ridge. He accused her of trapping him into marriage. Eric told Stephanie that he had broken Beth Logan's heart to marry her because she was carrying his child-Ridge. Eric refused to believe that Stephanie didn't know that she could have been pregnant by Massimo .Eric cruelly told Stephanie that there would have been no marriage between them had he had known he was not Ridge's father. Eric viciously attacked Stephanie. He told Stephanie that she is a manipulator. Eric believed that Stephanie manipulated him by not revealing that she had slept with Massimo because he would have questioned more closely if she were carrying his child. He summed up their forty years of marriage together as one continuous manipulation by Stephanie.
Brooke showed up in Massimo's office to inform him that she is aware that he is behind the idea of Bridget and Ridge being together She accused Massimo of taking advantage of a confused vulnerable Bridget to keep Brooke from marrying Ridge. Brooke taunted Massimo that Bridget and Ridge cannot be together. That would mean that the whole world and Eric would have to learn that he is Ridge's father. Massimo surprised Brooke by revealing that Stephanie is informing Eric that he is not Ridge's father right now!
On the boat, Nick informed Jacqueline that he had purchased the boat they are on called the Shady Marlin. He pleasantly surprised her by telling her that he had accepted Massimo's job offer. Jacqueline told Nick that she is contemplating moving to LA.
Back at their house, Eric continued to rage at Stephanie. He accused her of using his guilt and her pregnancy with Ridge to make him marry her. Eric emphasized that their marriage should have never existed! Eric told Stephanie that from here on in, he would be telling her how things will be-she will no longer manipulate him. Eric shocked Stephanie by telling her she is going to be alone in their house with all of her lies. Eric then left Stephanie.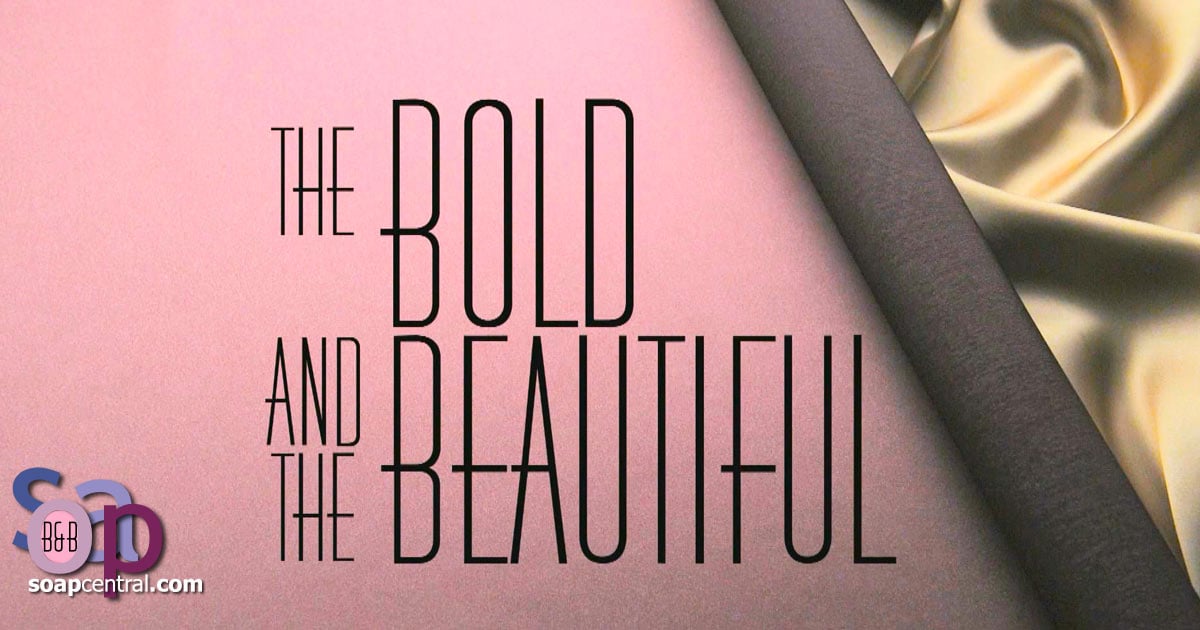 Wednesday, May 14, 2003
Massimo informs Nick that the wedding didn't happen and drops hints about Brooke's availability. Nick wonders what Massimo has against Brooke. Thomas greets Eric when he goes looking for Ridge. Thomas tells Eric that he wants to work at Forrester one day. Ridge offers to let Eric stay with them, but Eric doesn't want to come between Ridge and his father. Eric and Ridge reminisce, and Eric promises that he'll never forget what they were to each other through the years. Ridge insists that he's Eric's son, and he'll be Eric's son until the day he dies. They embrace. Eric wonders how much Massimo had to do with stopping the wedding. Angry, Eric claims that Massimo has been manipulating the family since he came to town. While Ridge is upstairs, Eric opens the door - to Massimo. Brooke congratulates Stephanie. She points out that Stephanie may have managed to drive Brooke out of Ridge's life, but look at what it has cost her. Brooke is about to leave, but Stephanie grabs her arm and blasts her verbally. Stephanie insists that Brooke is responsible for what has happened, not her. Brooke isn't affected by Stephanie's words, and points out that Stephanie has lost her husband, her family, and her power over Brooke. Nick finds Brooke sipping champagne at Las Olas. Nick knows how to help her get over her week and tells her to come with him and escape.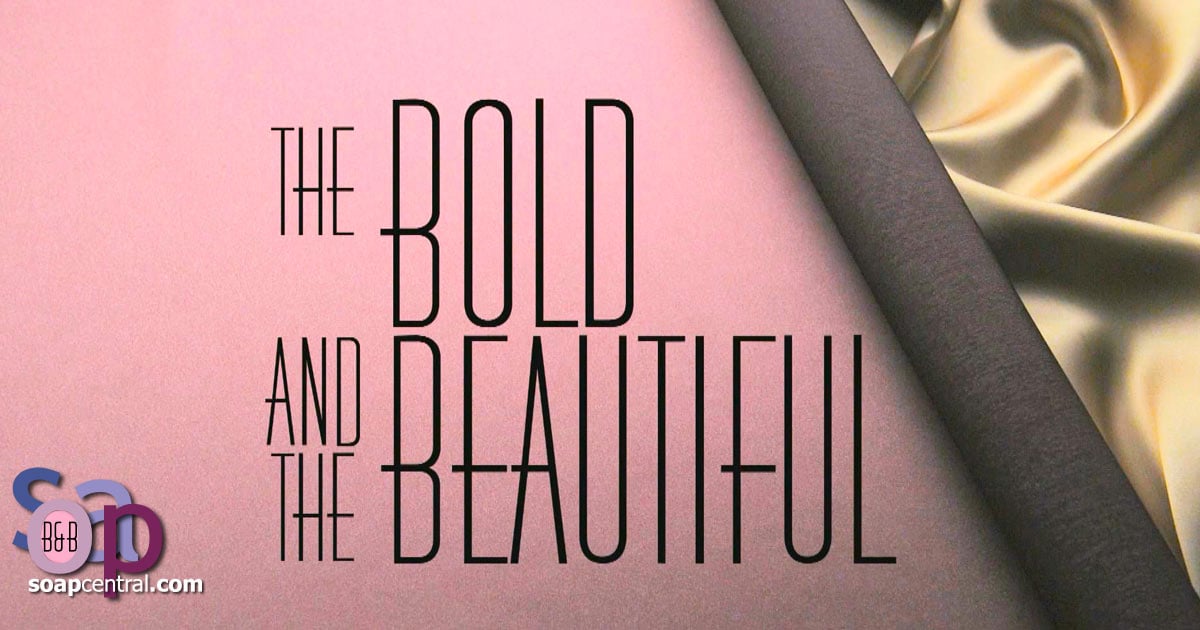 Thursday, May 15, 2003
At Ridge's house, Eric answered the door and found Massimo there. Eric became furious when Massimo asked if Ridge had told Thomas that he is his grandfather not Eric. Eric accused Massimo of being as underhanded as Stephanie is. Massimo revealed that he wanted to tell Eric a year ago that Ridge was his son, but Stephanie would not allow him to. Massimo advised Eric that he must accept the fact that Ridge is not his son. Eric could not believe how insensitive and arrogant Massimo was. Eric was especially concerned that Massimo would tell the children that he is their grandfather and send them into an emotional tailspin. Eric asked Massimo not shock the children with the news that he is their grandfather. Massimo would not agree to keep quiet any longer. Massimo threatened to take court action if necessary to make certain that the children know that he is their grandfather.
Joanna Manning, Lauren Fenmore's mother, arrived at Taylor's beach house to show Jaqueline the premises. Joanna was able to convince Jaqueline to accept the LA position at Fenmore's that Lorenzo had offered her.
Nick took Brooke to his boat. When asked by Nick, Brooke only revealed that she cancelled her wedding to Ridge because she learned something about him that she could not live with. Nick guessed correctly that the problem Brooke was referring to involved Bridget. Nick also assessed that Ridge and Massimo are father and son. Brooke broke down and admitted to Nick that she overheard Ridge tell Bridget that he will always love her. Nick told Brooke he had accepted Massimo's job offer hence he would be in LA. Nick suggested he wanted to see more of Brooke.
Ridge came downstairs because he heard Eric and Massimo yelling. Ridge asked Massimo to leave the house. Before Massimo left, he argued with Eric again. Ridge addressed Massimo as "father" and asked him to leave. Eric was so hurt when he heard Ridge call Massimo father that he left the house. Ridge called for Eric to stop.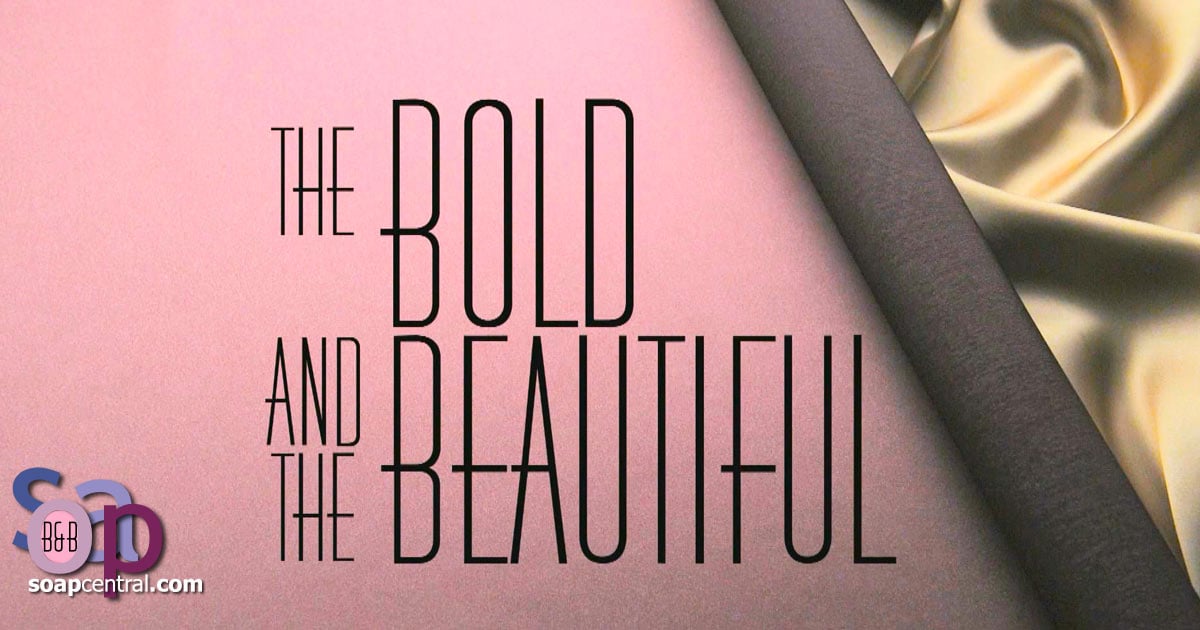 Friday, May 16, 2003
Eric's gone missing. Without telling anyone, he has gone to the cabin at Big Bear and is sitting looking through family photo albums.
Ridge is on a mission to find Eric who hasn't been seen since leaving Ridge's home the night before, after fighting with Massimo. Ridge blames himself, thinking he hurt Eric even more than the news that he is not Ridge's birth father. In the heat of the argument between Eric and Massimo, Ridge called Massimo "father" in front of Eric, who stormed out of the house and now is nowhere to be found. He goes to Stephanie, who tells Ridge that being with her is the last place that Eric would be. She has no idea where he may have gone. She tries to reassure Ridge that Eric's hurt is not his fault. She asks Ridge if he thinks Eric will ever forgive her. Ridge responds by saying he wonders if Eric will ever forgive either one of them.
Bridget gives C.J. the details of the derailed wedding between Brooke and Ridge. C.J. tells her she needs to accept her feelings and admit that some part of her was happy when Brooke walked out on Ridge. Before she can respond, the phone rings. Ridge tells her that Eric knows the truth and nobody can find him. In a panic, Bridget rushes out to go look for her father, leaving C.J. behind in her apartment.
Macy returns from a run and begins telling Sally about all the plans she has for getting her signing career back on track. Sally sees through her daughter, and tells Macy that she should not try to run from her feelings by burying herself in work. She also tells her that Macy and Thorn suffered a huge loss and Macy needs to mourn that loss while remembering the very important fact that one support she still has is the love she and Thorn share. While they are having this conversation, Darla is having one of her own with Thorn. He asks Darla if she has given any more thought to his request that Darla allow Thorn and Macy to raise their he and Darla's baby. Darla is upset with Thorn's insensitivity. She tells him that he acts as if he is asking her to borrow her car. She wants the baby she is carrying and she admits to wanting Thorn to raise the baby with her. Thorn tells Darla that if he and Macy had not gotten back together, and he didn't love Macy as much as he does - perhaps that might have been a possibility. Thorn makes it clear to Darla that he is not going to let anything come between him and Macy. Darla says if that's the way he feels about things, maybe they should also tell Macy. Thorn absolutely says they cannot do that. Unable to resolve their issues, Darla leaves.
After Sally leaves Macy, there's a knock at the door. Macy thinks it must be Sally come back to give her one last piece of advice and it turns out to be Darla. She tells Macy that she has something she needs to tell her.