The Bold and the Beautiful Recaps: The week of February 21, 2005 on B&B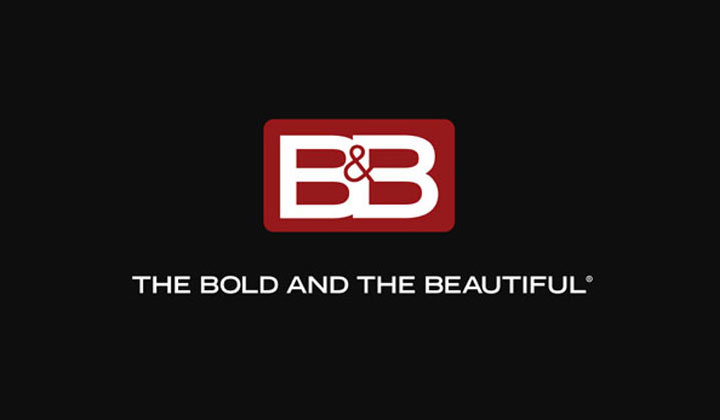 Monday, February 21, 2005
Amber confronts Ridge at the restaurant and blames him for ruining her life. While Brooke is away from the table, Amber proceeds to show Ridge the photograph from the mineshaft, which floors him.
Meanwhile, Deacon returns home to Jackie with a plan to break up with her to save her from him. Deacon blames Jackie for the fact that he has fallen off the wagon. Deacon is left trying to convince himself that their breakup was inevitable.
Nick finds out, through Bridget, that Massimo played a large part in Deacon's return to alcohol. Massimo tries to justify what he did, but there is no way to do so in Bridget's eyes.
Tuesday, February 22, 2005
At the Café Russe, Amber taunted Ridge with the photo of him kissing Bridget while they were trapped in the mine shaft. Ridge vowed that Brooke would never see the photo. Meanwhile, Clark tried to delay Brooke returning to the table to Ridge. Brooke made it clear to Clarke that nothing was going to interrupt her evening with Ridge. Brooke went back to the table to find Amber sitting with Ridge. Amber tried to make Brooke look at the photo album which contained the photo of Ridge and Bridget. Ridge was able to convince Brooke that it was the same photo album that Amber had shown to them previously. Ridge and Brooke finally persuaded Amber to leave their table.
At home, Deacon agonized over memories of him and Jackie. Deacon decided that he could stay there no longer. Deacon packed a bag, then left.
Bridget questioned Massimo about how he was able to convince Deacon to take a drink after Deacon had years of sobriety? Bridget was appalled that Massimo had been so cruel to Deacon. Massimo corrected Bridget and advised her that he really could have been cruel, but he was not. Massimo accused Deacon of being the cruel person. Massimo advised that Deacon was the cruel one who stole Jackie, then taunted Massimo while he was paralyzed from a stroke. Nick who was present, left with Bridget to speak with Deacon. Bridget called Deacon and told him it was urgent that she speak to him immediately. Deacon advised Bridget that she was associating with the wrong guy. Deacon told Bridget he couldn't wait any longer then hung up the phone. Bridget arrived at Deacon's house to find a resignation letter addressed to Jackie. Bridget called Deacon's cell phone to discover a message which said that don't leave a message because he will not receive it. Deacon indicated he was going away for a while. Nick noticed that Deacon had left the telephone book open to a page which listed telephone numbers for substance abuse rehabilitation facilities. Nick advised Bridget that rehabilitation is the best thing for Deacon. Nick acknowledged that in Deacon's absence it would give his parents a chance to reunite.
At Marone Industries, Jackie went there to speak to Nick, but found Massimo instead. Massimo offered her a shoulder to cry on. He told Jackie he took no pleasure in her pain.
After the Café Russe, Ridge dropped Brooke off and went to speak to Amber. While very angry, Ridge acknowledged Amber's criminal act. He told Amber that he knew she intentionally trapped him and Bridget in order to obtain the sick photo of them "kissing." Amber rationalized her behavior by blaming Ridge. Amber agreed not to show Brooke the photo of Ridge and Bridget kissing if Ridge agreed not to interfere in her and Thomas's relationship.
Wednesday, February 23, 2005
Brooke is at home wearing a slinky nightie and lighting candles. There is a knock on the door and Brooke goes to open it, thinking it's Ridge. As she takes off her robe and opens the door, she finds Stephanie. Stephanie wonders if Brooke is threatened by the thought of what could have happened between Ridge and Bridget while they were trapped together. Brooke tells Stephanie that she has total faith in Ridge. Stephanie says that under normal circumstances, Ridge wouldn't touch Bridget, but sometimes in life-or-death situations people do things they wouldn't normally do.
In Amber's office, Amber insists that she won't show the picture of Ridge kissing Bridget to Brooke if Ridge will let her get back with Thomas. Ridge says that he will be the first to show the picture to Brooke right before he takes it to the police and has Amber arrested for attempted murder and kidnapping. Amber says that if he takes it to the police, the picture will be on every magazine all over the country. Ridge is willing to take that risk to keep Amber away from his family.
On Nick's boat, he has cleaned and prepared dinner for Bridget. When Bridget arrives she is pleased to see all the work he has done. The conversation turns to their relationship. Nick is concerned that he is too old for Bridget. Bridget tells Nick how happy he makes her, that he is her island away from all the problems of life. She goes to sit on his lap and they kiss passionately.
Thursday, February 24, 2005
Ridge finds himself in a place of power with Amber after threatening to call the police. Amber attempts to back down and promises not to show anyone the photograph, but Ridge believes the photograph won't do any damage to him. Ridge feels, however, that Amber's little secret will make her despised. Amber is left pacing in hopes that Ridge doesn't show the photograph to Brooke.
Back on Nick's boat, Nick tells Bridget of different adventures he has been on and plays her a song on his guitar. They sit on the deck and stare up at the stars.
Meanwhile, Stephanie continues to tell Brooke about her suspicions regarding Ridge and Bridget. Brooke gets very upset and Stephanie is asked to leave once Ridge arrives home. Ridge tells Brooke that he has something very important to show her.
Friday, February 25, 2005
Ridge tells Brooke all about Amber's role in the mineshaft incident; Brooke is furious and attempts to call the police. Ridge stops her and explains Amber's plan to break up their family. Ridge finishes by showing Brooke the photograph.
Stephanie arrives to Nick's boat and discusses Bridget with him. Nick tells Stephanie just how special Bridget is to him; Stephanie understands, but warns Nick to remember that Bridget is Brooke's daughter.
Nick makes it clear that, while he still cares about Brooke, he doesn't care for her in that manner. Stephanie gives her blessing for Bridget and Nick's relationship to continue forward.
All the while, Amber and Clarke discuss the fact that Ridge turned everything around on her. Amber fears that Ridge will stop at nothing to destroy her. Clarke calms her down but telling her that Ridge will be too busy saving his own family to be able to worry about Amber.