The Bold and the Beautiful Recaps: The week of May 16, 2005 on B&B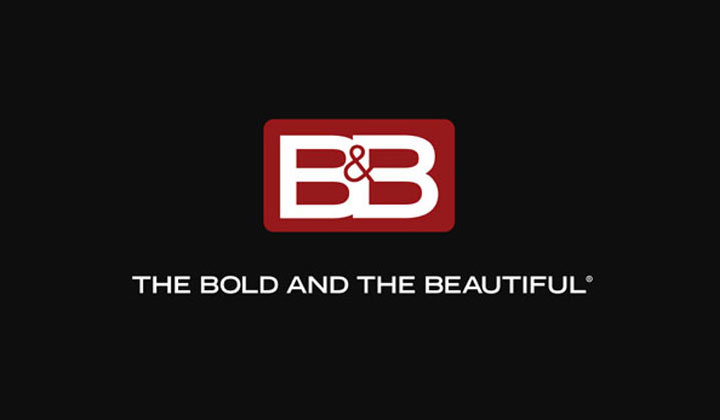 Monday, May 16, 2005
Brooke empathizes with Ridge's situation, but she is his wife, not Taylor. Ridge comforts Brooke, but still can't stop talking about Taylor's return. Bridget and Nick want to go swimming to take their minds off of the current events, but Bridget can't stop talking about them. Nick grabs Bridget and they finally get intimate. Taylor spends some much needed quality time with her children. Taylor can't believe how much Thomas has grown up. Ridge begins to talk about the past again, but Brooke wants to talk about the future for her children and Taylor's. Ridge goes to say goodnight to his family, kissing Taylor on the cheek, Taylor awakes and they stare into each other's eyes while Brooke watches.
Tuesday, May 17, 2005
In the morning when Brooke awoke, she was unpleasantly surprised to find that Ridge had shared breakfast with Taylor and the children. Brooke also found that Ridge had fed RJ and had arranged for the girls to leave school early. Brooke was upset with Ridge making the decision and arrangements for the girls to leave school early. Ridge assured Brooke that everything was fine.
Stephanie worried about Ridge's mental state. She wondered why she was not aware that Ridge had unresolved feelings for Taylor. Stephanie and Eric arranged for Ridge to be admitted to a psychiatric hospital.
Bridget told Brooke that her marriage to Ridge may be illegitimate now that Taylor is alive. Brooke assured Bridget that she is confident that Ridge will remain with her and divorce Taylor.
Stephanie arrived at Ridge's house to inform him that she has arranged for him to be admitted to a psychiatric hospital. Ridge again told Stephanie that Taylor is alive. Stephanie was certain that Ridge was having delusions about Taylor. Taylor entered the room and greeted Stephanie. Stephanie was shocked to see Taylor. Stephanie cried tears of joy. Taylor explained how Omar had faked her death certificate and taken her from the hospital. When Stephanie was alone with Taylor, she assured Taylor that Ridge still loves her. Stephanie was adamant that Ridge has never loved any woman in his life the way he loved Taylor. Stephanie told Taylor that she is where she belongs and that this house is her home.
Wednesday, May 18, 2005
Bridget begs Ridge for the details about his reunion with Taylor. Though he boasts of how happy she made the kids, Bridget wonders how things went with her mother. Bridget reminds Ridge of what a loving person her mother is. Nick finds Brooke hard at work and asks her what kind of wife Taylor was. Brooke ignores the question and the implied concern and insists that life has moved on for everyone but Taylor is still acting like a mom. Nick insists he is just looking out for her as he promised months ago. When Brooke claims that their ultimate love will keep her with Ridge, Nick warns that Taylor's place will be determined by Ridge. Taylor assures Stephanie she should not feel guilty for failing to get a doctor or nurse to confirm she was dead since it was she who chose to turn off the machines that monitored her. Stephanie asks if Omar is really ready to give her up for fear he may try to take her away again. Taylor states that she thinks he has realized that there is only one man for her. When Stephanie finally asks how she feels about Ridge's marriage to Brooke, Taylor starts crying. Stephanie assures her that Ridge's love for her is very strong, she adds that they all need her back together, calling her arrival a return to decency.
Thursday, May 19, 2005
Stephanie and Ridge talk about Taylor's return. They both agree that she is back home with all the people that love her. Stephanie tells Ridge that Taylor was such an amazing woman, and such a positive force in his life. She always grounded him and he always was so different when he was with her. Stephanie tells him that she didn't understand how much he must have grieved losing the love of his life, but at least now she is back, and so he can heal. She warns him to be careful now though, because he can't afford to make a mistake. Knowing that they are all living in the same house can't be easy, because there are two women under one roof that think they are his wife. His mother believes that he can have another chance by bringing his children and their mother together again, and warns not to let Brooke's sexuality lead him away from Taylor and his family.
Taylor and Bridget get a chance to renew their friendship with each other. Bridget believes that she went on to study becoming a Doctor because of Taylor and the good that she always did. Taylor is most grateful to her for her help with Ridge and the children especially. She is especially sorry for ruining Bridget's wedding. Bridget explains that Nick is a very special man and Taylor tells her to go and start their life experience with each other. Brooke comes in the front door as they are talking and Taylor tells her that Nick must make Bridget extremely happy. She has a very wonderful daughter. Bridget leaves to find Nick and Taylor tells Brooke that she will go upstairs and leave her alone. Brooke asks her to stay, because, she has a couple of things to discuss with her. Brooke shows Taylor some pictures of houses that she picked up on her way home. Taylor tells Brooke that she is very gracious to be doing this. Brooke tells her that she insisted the house be close to the one they are in so that the children won't feel a sense of urgency when it comes to seeing either one of them. Taylor agrees and then tells Brooke that she can stay as long as she wants, until she finds just the right house to move into. Brooke is almost blown away. She tells Taylor that she thought it was her that would be moving. Taylor immediately asks if Ridge knows about any of this. While they are standing there, little Hope brings in a picture that she drew of her Mommy and Daddy and RJ. Brooke thanks Hope for the picture and as Taylor gets a look at it, she realizes that Hope loves Ridge very much. Brooke reminds Taylor that they are now a family, and that's why, for the children's sake, she has to leave. The two women continue to discuss what to do. Brooke claims that the situation is unfair to everyone, but how they all deal with it, will determine everything. Taylor makes Brooke aware that she understands they are a family now, and it might be easier on everyone if she left, but it wouldn't be easier for her. Brooke tries to make her understand that Ridge is now her husband. She begs Taylor not to rob Hope and RJ of their Father. Taylor wants to discuss this situation with Ridge and find out his feelings.
Friday, May 20, 2005
Nick and Bridget discuss Ridge and Taylor; Bridget is worried for her mother. Thorne and Taylor catch up on old times while Ridge, Brooke and Darla look on. Taylor and Eric talk about the children and how much they missed their mother. Nick and Bridget continue to discuss Brooke and how she will react to Taylor's homecoming. Brooke asks Ridge to come to bed, but Taylor pulls him aside, asking him to talk with her. Brooke calls Bridget to check up on her and then talks about her concerns regarding Taylor's return. Taylor tells Ridge that she wants her old life back, Ridge wants more time to think. Brooke waits for Ridge in bed, when he enters they lock eyes. Brooke spills her heart out to Ridge, but Ridge is unaffected by what she is saying. Bridget tells Nick about her conversation with her mother. Stephanie tells Eric everything is about to change between Ridge and Brooke, Eric tells her to stay out of it. Stephanie calls Taylor and tells her to not let Brooke win, Taylor is still Ridge's husband.