The Bold and the Beautiful Recaps: The week of September 5, 2005 on B&B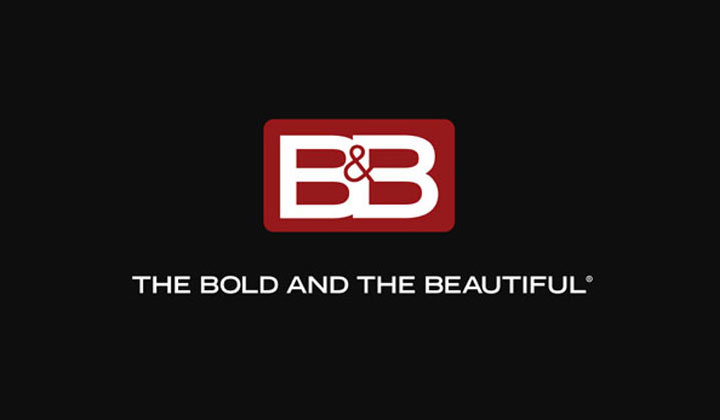 Monday, September 5, 2005
Due to CBS Sports coverage of the US Open tennis tournament, the CBS Daytime lineup did not air.
Regular programming of The Young and the Restless, The Bold and the Beautiful, As the World Turns, and Guiding Light resumed Tuesday where Friday's shows concluded.
There were no "lost" episodes as a result of the preemption.
Tuesday, September 6, 2005
Brooke and Nick tried to fight their feelings for each other, and Brooke implored Nick to commit to Bridget and the baby. Nick felt he could not lie to Bridget because he was really in love with Brooke. Bridget interrupted in the middle of their heated conversation.
Phoebe snapped to Steffy that she didn't want Gaby living at their house anymore because it was keeping Ridge away. Phoebe unknowingly interrupted Gaby and Thomas' romantic evening. Gaby managed to brush off Phoebe. Later, Phoebe confronted Thomas after she found a condom wrapper in the hallway.
Wednesday, September 7, 2005
Eric was in Brooke's office, where he was unsure how Brooke and Nick planned to convince Bridget that Nick and Brooke didn't have feelings for each other. Brooke told Eric that the feelings she'd had for Nick were gone, and they all needed to focus on Bridget's happiness. Dante interrupted them, and Eric left, headed for his office.
When Eric got to his office, he found Bridget waiting on him. She was frustrated that she was always finding Nick and Brooke alone together. Bridget hated her insecurities and asked her dad for reassurance. Eric was obviously torn between telling her the truth and protecting her feelings. He told her to keep her eyes open and to turn to him if she needed to talk. Bridget received a page from the hospital and left.
Back in Brooke's office, Dante asked her if Bridget's test had gone on longer, how long it would have taken for Brooke and Nick to sleep together. Brooke was upset that he would ask her that and told him how committed she was to Bridget's happiness. Dante got a call and started talking on his cell phone. Eric called Brooke and told her that Bridget had just been there. Eric thought Bridget should know the truth, but Brooke asked him for one more day to prove to Bridget that she'd moved on with her life. When Brooke and Dante finished their phone calls, Brooke asked Dante to help her clear her head by spending the day with her.
Phoebe went into Gaby's room and told her that she was the reason that Ridge had moved out. Phoebe asked her to move to Phoenix with some distant cousins.
At Taylor's, Thomas, the twins, and Gaby went downstairs for breakfast. Gaby told Thomas what Phoebe had said to her, and Thomas told Gaby that Phoebe had found the condom wrapper. Taylor entered, and everyone sat down for breakfast. Phoebe told everyone that Gaby was moving to Phoenix, but Gaby denied it.
Phoebe told Taylor that she should know what was really going on and showed her the condom wrapper. Taylor sent the twins upstairs and angrily told Thomas and Gaby how upset she was. She called INS and told them that the marriage was a fraud. Thomas pleaded with her not to do it as Gaby cried.
---
Thursday, September 8, 2005
Nick placed a call to Brooke but she rebuffed him when she told him to go and make Bridget and his baby happy. He needed to focus on them. She hung up and told herself that she was going to do whatever was necessary to ensure her daughter's happiness.
Eric met with Nick and wanted to know about his feelings for his daughter and what he intended to do. He knew that Nick and Brooke had expressed their feelings for each other and wanted to know how he intended to keep them from Bridget. If he wasn't sure, Eric told him that he was going to Bridget with the truth.
Thomas, Gaby, and Taylor continued arguing over what to do with the situation that had been created first out of wanting to help Gaby. Thomas told his mother that if she was going to make Gaby leave, then he was going also. Thomas told Gaby to pack their clothes. As they prepared to walk out the door, Agent Dunn was standing there. He was there to confirm what Taylor had called him about.
Taylor again told Agent Dunn that the wedding was only to get Gaby her green card. Thomas said that it all had changed. They loved each other. Agent Dunn told them Gaby was on her way out, and as Thomas prepared to follow, the door was opened to expose yet another person there to help, but this time it was Gaby who had made the call.
Eric told Nick that Brooke had begged him for one more night to settle things. She intended to prove to Bridget that Nick was not a factor in her life anymore.
Dante and Brooke continued their conversation as she started to hit on him. He told her that her daughter was beautiful but not to sell herself short either. Dante told her that she was a person who loved deeply and hurt deeply, and it caused her nothing but one complication after another. She asked Dante if he was still in love with her daughter.
Dante told Brooke that Bridget was only interested in Nick and had never responded to his advances. Brooke continued to tell Dante that she was through with Nick and that Bridget needed to know that. Perhaps he could help tell her that, but he wanted proof, so Brooke gave it to him by passionately planting a kiss on Dante.
Gaby's help was there to confirm that if Agent Dunn proceeded with the case, public opinion would not be on their side. It would be the story of two young lovers against a disgruntled mother-in-law. Taylor was furious, but Agent Dunn said that under the circumstances, there was nothing more he could do, since the marriage had been consummated. Gaby and Thomas felt successful, but Taylor was furious.
Friday, September 9, 2005
Due to CBS Sports coverage of the US Open tennis tournament, the entire CBS Daytime lineup (The Young and the Restless, The Bold and the Beautiful, As the World Turns, and Guiding Light) was preempted.
Regular broadcasting resumed on Monday and picked up where Thursday's shows concluded. There were no "lost" episodes as a result of the preemption.