The Bold and the Beautiful Recaps: The week of December 19, 2005 on B&B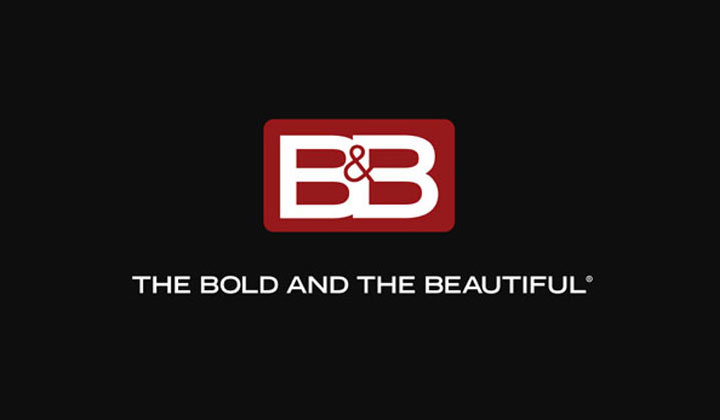 Monday, December 19, 2005
Felicia tells Stephanie and Eric that the cancer has come back, and has spread. She also tells them that she is not going to do chemotherapy. Stephanie becomes angry at the news, while Eric tries to convince Felicia to change her mind and give the chemotherapy a try. Bridget tells Nick that she is not ready to take on baby Dominick. To Bridget's surprise Nick is very understanding, but he is obviously hurt by the fact that he will not get a chance to raise his son. Taylor extends an invitation to Brooke to spend Christmas with her family.
Tuesday, December 20, 2005
At home, Nick fed his son. Nick asked Bridget to join him. Bridget refused. Nick told Bridget that she does not have to give up anything to bring up Dominick. Bridget felt that she did not want to bring up her daughter with all the scandal that she grew up with. Bridget offered to take Dominick to the hospital with her to visit Felicia.
At home, Stephanie worried about Felicia. Stephanie recalled that Felicia had requested old Christmas traditions they always had such as a Christmas tree and Eric's eggnog. Stephanie broke down crying while attempting to decorate the tree. Stephanie was too devastated by Felicia's pending death to decorate for Christmas. Eric went to Stephanie's because he knew how upset she is over Felicia's illness and pending death. Eric told Stephanie that he was there to decorate with her to carry out Felicia's request for Christmas.
Brooke went to see Nick to discuss the situation involving him, Bridget and his son. Nick advised Brooke that Bridget is struggling with infant Dominick. Brooke warned that Nick could be asking too much of Bridget right now. Nick was certain that Bridget could love Dominick as well as her own child.
At the hospital, Taylor spoke with Felicia. Felicia expressed her concerns whether or not Bridget would agree to raise Dominick with Nick. Taylor advised that Felicia could be expecting too much of Bridget at this time. Bridget arrived with Dominick. Bridget told Felicia that it was a difficult decision to make. Bridget first thought how she could get Dominick out of her life. When Bridget realized she couldn't avoid Dominick, she realized she could love Dominick just as much as her own child. Felicia was extremely happy to know that Dominick would be raised by Nick and Bridget.
Wednesday, December 21, 2005
Stephanie and Eric decide to put their differences aside for a bit, in order to make times easier for Felicia. Felicia surprises them by coming home from the hospital and announcing that Bridget has decided to raise her child after she is gone.
Brooke explains to Nick how hard this decision must be for Bridget. Both are afraid that she cannot handle raising another woman's child, but Bridget lets them know that she is up for it. Bridget assures Nick that her decision was not made simply for his sake, but that she also wanted to raise baby Dominick.
Thursday, December 22, 2005
The tree is all decorated and Stephanie sits looking at it and all the ornaments that have pictures of the children when they were small. A knock on the door brings Stephanie a surprise visitor, Brooke. She tells Stephanie that she has heard about Felicia, and is sorry.
Nick tells Jackie about his son, Dominick. He tells her that Felicia was just going to go back to France with him, until Stephanie found out, and insisted that he be told the truth.
Stephanie tells Brooke that she is not making things any better, by being there, only worse and she wants Brooke to leave.
Nick and Jackie were asked to go to the Forresters', but Jackie says "no" to the offer. She thinks he should be there but her appearance might cause an unpleasantness to occur and she doesn't want that to happen. She thinks that there still might be something between Eric and Stephanie and she won't allow herself to be hurt again. Nick tells her if she changes her mind to let him know.
Nick returns home to find a pregnant elf putting the finishing touches on the tree.
Eric stops by to see Jackie. She is surprised but invites him in. He asks her if Nick told her about Felicia, and after talking about it, she holds him.
Nick and Bridget sit and talk about their new family and what it means to be celebrating the holidays with children. Nick suggests that next year, he prance around on the roof, so the children will think that Santa's reindeer's are up there. Bridget asks him, "And what if you fall off the roof while you are prancing?" Nick comments that it is a good thing that he married a Doctor!! Nick decides to give Bridget an early Christmas present. He brings in a "twin" stroller for their children.
Eric tells Jackie that Felicia has always been so fearless, living life to its fullest, on her own terms. Jackie comments that Felicia, intends to go the same way. Eric asks her to the house tomorrow evening but she refuses him. She tells him that his family needs him now, especially Stephanie. Eric tells Jackie that he needs her, but she tells him that she can't be hurt again. He wants her to know how much he cares for her, and she tells him that she thought so also, until the beach house, and the wedding to Brooke. He takes her in his arms and kisses her and she responds as always, not able to be anything but vulnerable to Eric.
Stephanie tells Brooke that even though she doesn't want her there now, Felicia would like to have her there tomorrow evening for the Christmas celebration. Brooke tells her that the reason she came over today, was to give her something that her Mother gave her. She tells Stephanie that she made a copy for her and she leaves it on the table and leaves. Stephanie picks it up and reads it, turning to tears.
Back at Nick and Bridget's place, he is telling her how much he loves her and he loves "them."
Friday, December 23, 2005
Felicia sympathizes with Taylor because Ridge is caught in a snowstorm. On that pretext, Stephanie invites a visiting Hector to stay. He's surprised Ridge didn't make an effort for Taylor's first postmortem Christmas. Thorne, Darla, Alexandria, and Sally arrive. Dante and Massimo follow. Felicia introduces the latter to his grandson. Stephanie wants her to rest, but Eric says their daughter knows her limits. He plays piano and the gang sings "Jingle Bells."
Nick and Bridget greet Hope and RJ. Bridget prompts her mother and husband to speak to each other. She asks Thorne to film everything for Dominick. Dante asks Felicia whether her baby is Nick's. He won't discuss Bridget, however. A reverend arrives to christen Dominick. Eric and Jackie are his godparents. Darla overhears Taylor mention Ridge knows she almost slept with Hector.
Felicia gives Nick an acoustic guitar. She lies that they would have made a disastrous couple. He plays and sings "Have Yourself a Merry Little Christmas." Moved to tears, Stephanie exits. She cries an apology for being a horrible mother. Felicia doesn't want an apology - she's a horrible daughter. Stephanie's tears turn to laughter and the women embrace. Looking over their family, Felicia tells Bridget it was a perfect day. Despite the saying, you do choose your family. She is grateful they comprise the story of her life. As she cries, her sister wraps her arms around her.