The Bold and the Beautiful Recaps: The week of July 31, 2006 on B&B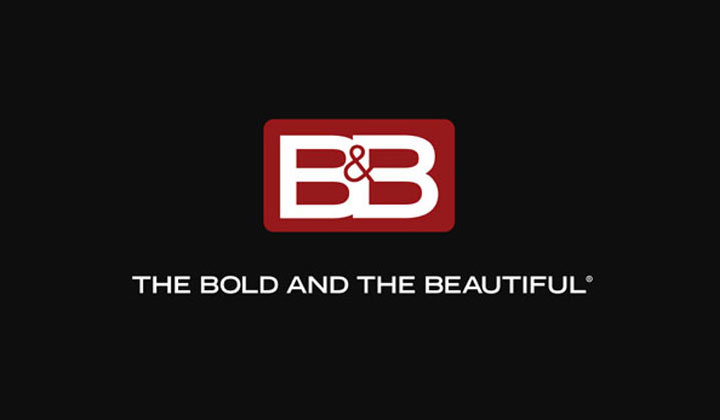 Monday, July 31, 2006
In Brooke's office, Eric worried about Brooke and Ridge no longer being part of the Bedroom Line. He asked Brooke if she was okay with Ridge backing out of the line. Brooke was shocked, since Ridge had never told her. She rushed out of her office, determined to get him to stay.
In the showroom at Forrester, Donna was worrying about the kiss she had shared with Ridge, when he entered and asked her if she was excited about her debut. Ridge thought she would do great and told her he was looking forward to working with her. Donna felt a little awkward about the kiss, but Ridge assured her it had been just what he had needed. Before they could talk about it further, Brooke walked in upset that Ridge was going to quit designing the Bedroom Line. Ridge told her that Donna had convinced him to stay. Brooke was relieved to hear the news, but became a little jealous when she picked up on the sparks between her sister and Ridge.
Meanwhile, in Dante's Studio at Forrester, he woke up feeling guilty about kissing Felicia. Bridget stopped by, with breakfast, in an attempt to make up with him. She told him she wanted to work things out and just needed a little more time to think about having a baby. Tired of waiting for her, and feeling like she was still jerking him around, Dante stormed out of the room.
Back in the showroom, the press was arriving. While Donna was getting made up, Stephanie walked in and said Donna looked beautiful, however Stephanie still didn't think she should be taking on the position with no experience. Ridge contradicted his mother, saying Donna had a wonderful future at Forrester and he was looking forward to making designs for her. Stephanie was glad to hear he was staying with the line.
Brooke entered announcing it was time to start the press conference. She told them how much she loved the line and was confidant she was leaving it in good hands. Even though she would be working from Marone Industries, Brooke told them her heart would still be at Forrester. Stephanie sarcastically told Brooke to give back the stock, and they would call it a clean break. Brooke said that would never happen because Forrester was a home for her and would become a home for her sister.
Brooke went out to meet the press. She started by telling them she would no longer be modeling for the Bedroom Line, because she wanted to concentrate on her duties as CEO. At first, the reporters were confused, since her ads had set sales records. She assured them that the model replacing her would do the same, then she introduced Donna as the new face for the Bedroom Line. Donna walked out on the runway, escorted by Ridge.
One of the reporters asked Ridge how could he design the line without Brooke, since she was his muse. Brooke was hurt when Ridge replied that his muse was any beautiful woman, adding that Donna was certainly that. He said their new slogan would be Forrester has a new Logan. As Ridge continued to dote over Donna in front of the press, Brooke became more jealous.
After the press conference, Ridge and Donna headed to his office. He handed her a skimpy design and told her to try it on. Brooke walked in while her sister was changing and confronted Ridge. She asked him if he was trying to hurt her with his new slogan. Ridge thought she was being too sensitive.
Ridge told Brooke he was just trying to promote the line, but Brooke thought he was trying to get back at her. Ridge argued that he had tried everything he could to get her to stay, but she had refused. Frustrated, Ridge said he is damned if he did and damned if he didn't when it had to do with her. He asked Brooke what she wanted from him. Before she could answer, Donna strutted in wearing one of Ridge's sexy designs.
Later in the showroom, after everyone had left, Felicia found Dante. When she asked him if he had worked things out with Bridget the night before, he admitted that he had slept in his studio. Felicia wished he had told her, and she would have slept there too. Sensing that he felt bad about their kiss, she told him that Bridget was the only person who should feel guilty because she constantly played with his emotions. She warned him if he kept waiting for Bridget to make a decision, he might never find true happiness.
Tuesday, August 1, 2006
Thorne told Stephanie how helpless he felt without Darla but that Taylor had been an amazing help. Hector told Taylor that she could not confess to killing Darla. Hector then tried to kiss Taylor, but she pulled away. Later, Phoebe and Taylor drove to Thorne's to check on Alexandria. Thorne invited Taylor and Phoebe to stay for dinner and then revealed that he had invited Lieutenant Baker and a couple of detectives over as well. As Thorne offered a reward for finding the person who had hit Darla, Taylor was wracked with guilt and fear. Ridge has planned a romantic takeout dinner for Donna. Donna felt like she was stepping into her sister's shoes. As Ridge and Donna talked about the business, they flirted and the attraction between the two of them slowly built.
Wednesday, August 2, 2006
At Brooke's, Donna walked downstairs while Brooke, Nick, and Bridget were having breakfast. Brooke was surprised that Donna's photo session with Ridge had gone so late into the night. Donna told Brooke that she had the proofs from the shoot, but she wasn't sure if they were any good. When Bridget looked at them and commented that Donna certainly was not shy, Donna replied that Ridge made her feel like she could do anything.
Brooke was impressed that the pictures had turned out so well, but she was annoyed to find out that Ridge had scheduled another photo shoot for that day without consulting her. Happy that Donna was modeling instead of his wife, Nick thought Brooke should let Ridge have his shoot. Donna couldn't believe Ridge had not told her about the shoot and offered to have it canceled, but Brooke pretended it was no big deal and went along with it.
Donna hugged her sister and said Brooke wouldn't be sorry. However, Brooke looked doubtful. After Donna left, Bridget worried that Brooke was sacrificing too much by allowing Donna to take over her spot. Brooke assured Bridget that she was fine with Donna becoming the new model. Brooke just wanted to ensure that it was a positive experience for her sister. Nick told Brooke she needed to relax, because Donna was having a good time with it. He was annoyed when Brooke told him she wanted to stop by the shoot, before heading to Marone.
At Thorne's, Phoebe and Taylor dropped by. While Thorne was checking on Alexandria, Taylor tried to muster up the courage to tell him the truth. Phoebe argued that Taylor couldn't tell Alexandria, the little girl who she has been taking care of and loving, that Taylor was responsible for the little girl's mother's death. Taylor didn't think she could live with the lie, but Phoebe said Taylor had to for her family and for Alexandria.
Thorne returned; he hugged Taylor and thanked her for stopping over. He explained that Alexandria was having a tough morning and he hadn't known who else to call. Taylor hugged him and spent some time with Alexandria. When Taylor and Thorne were alone, he tells her he knew she had a drinking problem and he would go to an AA meeting with her if she wanted him to. Thorne's generous offer to help only made Taylor feel guiltier.
Thorne insisted on taking Taylor to a meeting. When they got there, Taylor did not want to admit that she had a drinking problem. Listening to one of the members talk about all the horrible things that could happen from drinking, Taylor had a flashback to killing Darla. When Taylor had to introduce herself, she talked about Darla's death first. Then she admitted that she had a drinking problem and wanted to do the right thing to honor Darla. Wracked with guilt, she burst into tears and Thorne hugged her.
Meanwhile, at Forrester, Stephanie asked Ridge about his doctor's appointment, and was glad to hear that he had gotten a clean bill of health. She told him she was worried that Donna wouldn't be able to hack it as a model, but Ridge said he was excited about working with her. Stephanie couldn't believe he was taking losing Brooke so well. When Ridge showed her the sexy pictures he had taken of Donna, she began to understand.
Donna and the photographer walked in and began preparing for the shoot. Stephanie picked up on the growing chemistry between Donna and Ridge. At the beginning of the photo shoot, Donna was very nervous, however, Ridge was able to relax her and coax her into being sexy. Brooke walked in and saw him giving Donna some hands-on direction and became jealous.
After Ridge's encouragement, Donna hammed it up in front of the camera, basking in all of the attention, just like her big sister would. When Ridge saw Brooke was at the shoot, he told her Donna was going to be a big hit. Brooke didn't look happy. When Brooke saw the proofs from the shoot, she acted like they were too provocative. Ridge disagreed and told her it was time for a change. He told her the campaign with Donna was going to be bigger than anything she could imagine.
Brooke had her doubts, but Ridge's enthusiasm persuaded her. After Brooke left, Donna walked out and Ridge told her she was going to be a huge success. Brooke popped back in and was shocked to see Donna and Ridge kissing. After Ridge left, Brooke confronted Donna and demanded that Donna never kiss Ridge again.
Thursday, August 3, 2006
Ridge told Eric that he was feeling happy again because he was convinced that Donna was the perfect replacement for Brooke. Brooke confronted Donna about the kiss with Ridge, and Donna accused her sister of being jealous. Donna offered the spokesmodel position back to Brooke and tried to convince her that she belonged with Ridge. Brooke was confused about her feelings for Nick and Ridge. Later, Brooke told Ridge he needed to maintain a professional relationship with Donna. Brooke apologized to Ridge for ever hurting him, and he confessed that he would always love her. Donna secretly watched the whole confession. Taylor had a breakdown in the AA meeting. After the meeting, Taylor made a dress for Alexandria out of one of Darla's old dresses. Thorne was touched by the way Taylor had helped Alexandria.
Friday, August 4, 2006
At Forrester Creations before her preview as the new face for Brooke's Bedroom, Ridge gave Donna encouragement. Eric told the press that it had been Brooke's idea to hire Donna for the job. Stephanie showed her distaste of Donna as the new Brooke's Bedroom model to Felicia. Felicia assumed that Donna was infatuated with Ridge as all the other models had been in the past.
Meanwhile, at Marone Industries, Brooke decided to attend the showing for Donna's preview as the model for Brooke's Bedroom. Nick firmly but playfully told Brooke that he would accompany her to the showing. When she arrived, Brooke told the press that Brooke's Bedroom was new and improved and that Ridge has outdone himself. Brooke didn't agree with Ridge's new ideas but she did not want the press to know.
Donna modeled Ridge's lingerie designs. Donna strutted on the runway then walked over to men in the audience as a stripper would. Donna approached and flirted with the press, Nick, and Eric. Donna received a standing ovation by the audience for her performance.
Brooke was very upset by Donna's performance. Stephanie advised Brooke that it was the same we Stephanie had felt when watching Brooke years before. Stephanie advised that Brooke was the one that should have been on stage with her true love, Ridge. Brooke spoke to Ridge and Donna alone. Brooke accused Donna of taking something sophisticated and turning it into something cheap. Brooke told Donna that she had no choice, and things had gone too far. Brooke fired Donna.