The Bold and the Beautiful Recaps: The week of April 16, 2007 on B&B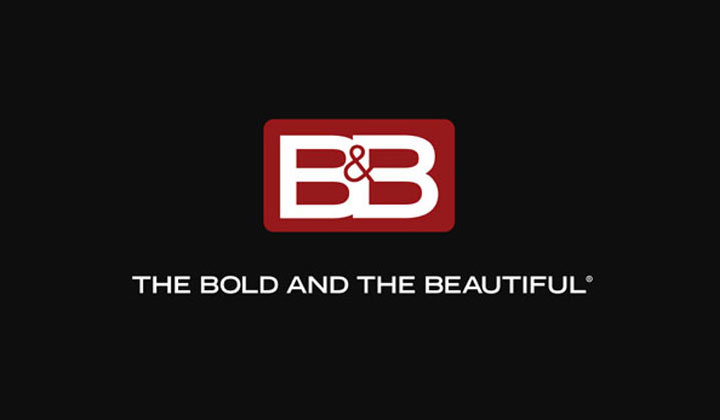 Monday, April 16, 2007
Taylor is disappointed to find out the pregnancy test results were negative. Taylor uses this information as a way to give Nick an out of their relationship, but instead, he wants to set a wedding date. Stephanie tells Brooke that she will call Taylor and find out about the test results only if Brooke agrees to back off if Taylor is pregnant. Brooke is happy to learn that Taylor is not pregnant. Shane returns, more desperate than ever. Currently living out of his car, Shane pleads with Phoebe for a second chance. Ridge steps in to protect Phoebe, accusing Shane of stalking Phoebe. Shane gets defensive, making Phoebe even more nervous. As Ridge dismisses him, Shane returns to his car to write a letter to Phoebe. A guns falls out of his glove compartment, just as Ridge steps up to Shane's car to stop him from getting out and approaching Phoebe with his letter.
Tuesday, April 17, 2007
In the lab at Forrester Originals, Ashley received a phone call from Ridge. He called her under the pretense of apologizing for the fact that he had kissed her. Ashley told him the kiss was consensual and no apology needed for it. He asked her out to dinner. Brooke entered the room and heard enough of Ashley's conversation that she knew Ashley had a date. When Ashley ended her conversation with Ridge, Brooke questioned Ashley about her date. Ashley honestly admitted that she is having dinner with Ridge, but explained that she and Ridge do not consider it a date. Brooke reiterated that she had loved Ridge all of her adult life and that it hurt her to lose that relationship. Brooke made it clear to Ashley that she was the love of Ridge's life. Brooke advised Ashley that Ridge is on the rebound and to be careful not to get hurt.
Shane arrived at Forrester Creations. He barged into the board room without an appointment and interrupted a meeting. Shane rudely tried to sell Jackie, Storm and Donna a contract for office recycling. Shane became very hostile and explosive when he was told that he interrupted a meeting and that were not going to buy anything from his company. Nick walked in and told everyone that he had already kicked Shane out of Taylor's home today. Shane and Nick got into a physical altercation while Nick kicked Shane out of the building. Later, Shane called Phoebe in desperation for assistance with keeping his job. He told her that because he did not get the Forrester contract, he would lose his job and needed Phoebe to help him. Phoebe put Shane on her cell phone's speaker phone so Ridge could hear him. Ridge again told Shane to stay away from phoebe. When Ridge left the office, Shane came in to talk to Phoebe and plead with her for a relationship and help. He became violent and hostile when Phoebe did not respond the way he wanted her to. Phoebe told him to leave or she would call security. Shane left, so Phoebe thought. She alerted security to not allow Shane back into the building.
Brooke went to see Nick at his office. She admitted she knew that Taylor is not pregnant. Brooke explained to Nick that now they could reunite. Nick informed Brooke that he does love her; however, he does not want reunite with her. Nick admitted he does love Taylor and that they have set a wedding date. After Nick left, Brooke was very shaken by his announcement that he is marrying Taylor.
Back at Forrester Originals, Shane went back to the office expecting to find Phoebe. Instead, Shane was surprised to find Ridge. Shane became every hostile and accused Ridge of turning Phoebe against him. When Ridge again told Shane to stay away from Phoebe, Shane pulled out a gun and pointed it at Ridge!
Wednesday, April 18, 2007
Due to pre-emptions earlier this week, CBS aired an encore edition of the 5,000th episode of The Bold and the Beautiful in most markets. In others, viewers were able to see skipped episodes from earlier in the week.
Thursday, April 19, 2007
Rick visits Taylor and whines that Nick is the only man who can keep his mother away from Ridge, and he is for the relationship. Brooke listens in on Rick's conversation that Nick belongs with his mom, and Brooke sends him away. Brooke candidly tells Taylor that she knows she's not pregnant. As Taylor grows anxious, and an argument seems imminent, Brooke confides that she needs help with a bigger problem between Rick and Ridge. Brooke brings up ancient history of a time when Ridge protected Rick years ago after he shot Grant Chambers, one of Brooke's many former husbands although the ceremony may not have been legal because a sea captain (of questionable repute) officially tied the knot. Anyways, for some reason, Rick decided to shoot Grant, and Ridge took the blame, and now Brooke thinks it might be time to remind Rick of this little gem of truth that he has apparently zipped out of his memory banks – for years and years. Taylor says it could be devastating for Rick, but Brooke presses on that she thinks he's ready to hear the truth – about something of which he has no memory whatsoever. At any rate, Grant is long dead having passed away from cancer after marrying Macy (Sally Spectra's daughter) at some point.
At Forrester Originals, Shane, who appears to be nuttier than a fruitcake, seems to hold Ridge hostage threatening to shoot, but Ridge calmly tries to talk Shane out of violence and almost seems to convince him to calm down by telling him that Phoebe will never get over his terrorist tactics if something were to happen to either of them. Ridge refuses to let Shane fall into a self-pity party as they banter about how Ridge can't possibly understand how Shane feels right now – poverty stricken and all, but Ridge tells him he has fallen on hard times himself since he should be celebrating his honeymoon with Brooke, but it just didn't work out. Ridge offers to help Shane with all the counseling he needs, but he must put the gun down. As they talk, Shane seems to snap and threatens to kill himself as Ridge intervenes. A struggle ensues, and the gun goes off. In Ashley's office, Stephanie chats with Ashley and says how glad she is to hear that Ash has a dinner date with Ridge. Ash maintains they are only friends, but as they talk, a noise breaks the calm at Forrester Originals – just as the gun goes off during the Ridge and Shane struggle.
Friday, April 20, 2007
Ashley and Stephanie talk more about her relationship with Ridge. Taylor, Nick and Phoebe discuss Taylor and Nick's upcoming wedding. In Ridge's office, Shane's body slumps to the floor. Ridge goes to call 911, and remembers when he was in court for the shooting of Grant. Ridge panics, suspecting the judge won't let him off this time, even though it was another accident. Ridge stuffs Shane's body into a garment bag and heads for the Marina, where he takes the body out on the Shady Marlin 2. Meanwhile, Stephanie has been following Ridge, unaware that he's carrying Shane's dead body. Ridge throws the gun in Shane's bag, along with an anchor, and dumps the body overboard. However, some of Shane's hair gets caught on the deck.