The Bold and the Beautiful Recaps: The week of December 19, 2011 on B&B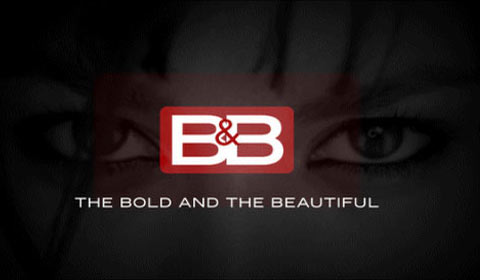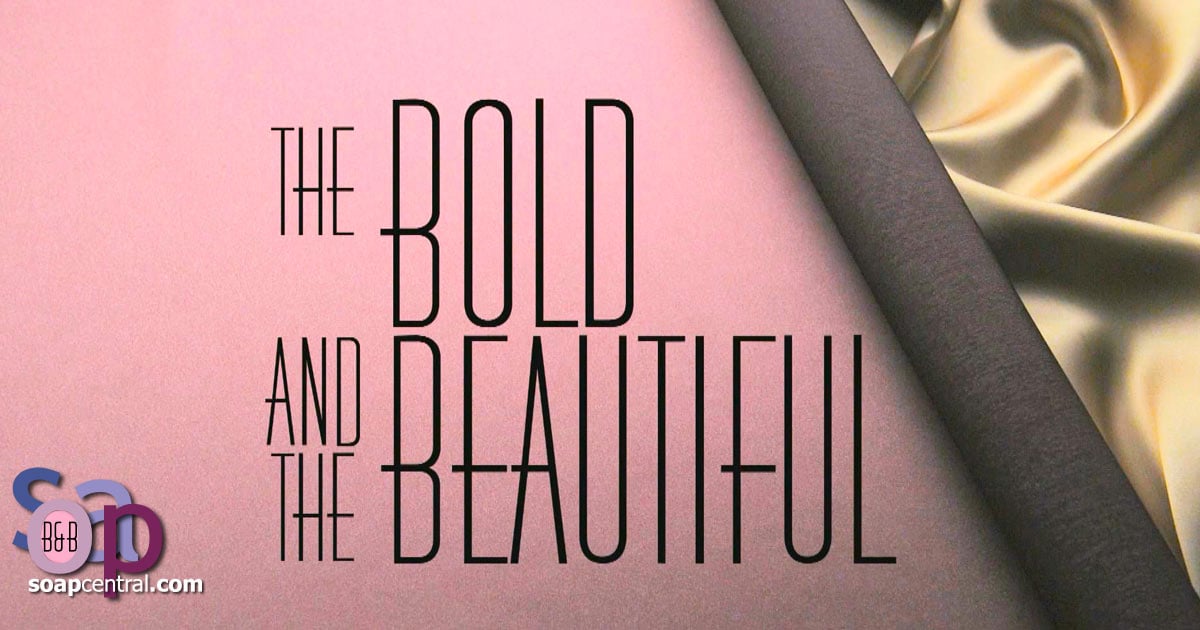 Monday, December 19, 2011
On Nick's boat, Donna had almost finished the holiday décor. She was about to hang mistletoe when Brooke arrived. Brooke couldn't believe that Donna was still living there after what had happened with the designs. Donna shrugged it off, saying that Nick wasn't a thief, and unlike Spectra, the legitimate Jackie M wouldn't resort to stealing. Brooke said she hadn't wanted to believe it, either; however, it was possible that Jackie had felt spurned when Eric had refused to leave Stephanie.
Nick entered, and Brooke advised Donna to get the full explanation from him. Nick was silent, but Brooke figured he'd known about the theft before he'd let Donna live on the boat. Brooke recalled that he'd advised her not to take competition personally, but she was outraged that he'd stolen a season of designs from Forrester. Nick claimed that one season wouldn't destroy Forrester, but Brooke said he'd stolen from Forrester because one season would indeed destroy Jackie M.
Donna remembered Amber's "Hotline," a theft that Nick actually hadn't known about. Brooke vowed to find out who'd helped Nick, and Donna asked why Nick had chosen lie about it. Nick claimed that he wasn't lying, but Brooke concluded that he wasn't being honest either. Donna said that if he were the man she thought he was, he'd deny it. Tearfully, Donna realized he hadn't denied it because he couldn't.
Brooke decided to let Donna and Nick talk alone, and once Brooke had gone, Nick told a distraught Donna that business didn't have to get in the way of their friendship. Donna exclaimed that he'd stolen from her sister and her sister's family. Nick remarked that people had to make hard choices, but she snapped that if he couldn't be straight with her, he just shouldn't say anything else. He said he was sorry, and though it wasn't good enough, he figured that was all he had at the moment.
Donna asked if Nick really was sorry, and he affirmed it, adding that their relationship had budded nicely up to that point. He reasoned that pirating was rampant in their industry, and Sally and Stephanie had even become friends. Donna asked if that were an admission, but he said it was an apology for casting doubt on their friendship. She figured she could trust him better if he'd reveal who'd stolen for him. He replied that couldn't do that, so Donna decided to pack her things and leave.
At Forrester, everyone was upset because the day of their showing had arrived. They had racks of innovative designs to sell, but Jackie M was the one profiting on it. Ridge said that production of his new line was months away. Eric decided to debut as many of Ridge's new pieces as they could, while concentrating on the already-released lines. Ridge concluded that it had to have been an inside person who stole each design with a simple click of a cell phone camera. Worried that the company was still vulnerable, Ridge and Eric decided to store their new designs in their own homes.
Hope and Stephanie regretted what had happened with Beverly. Stephanie insisted that they not turn the search for the culprit into a witch-hunt. She wished she'd been more sensitive to Beverly; however, meeting the emancipated foster kids had made Stephanie grateful for her trusted family.
Ridge asked if Beverly would return to work, but Stephanie replied that Beverly had said they could "go to hell." Eric wondered if Dayzee could put in a good word for them, but Stephanie said they'd broken Beverly's trust by giving her a dream and then snatching it away from her.
Later, Ridge was alone when Brooke arrived and noted seeing Stephanie blazing out of the parking lot. Brooke then recounted what had happened on Nick's boat earlier. She'd said she'd thought she could trust Nick, and she felt betrayed. Ridge guessed Donna felt bad, too. Nodding, Brooke sighed that she'd once thought the pair would be good for each other.
As the gloomy couple worked, Ridge decided Jackie M wouldn't ruin their holiday. He tossed a sparkly ruby strand of garland around Brooke's neck and suggested they sing carols. Brooke was not in the mood, so he suggested donating toys or helping out at Dayzee's. He assumed Stephanie had gone to the café, or back to Beverly's housing complex. Ridge figured Stephanie wasn't giving up on Beverly, but he doubted there would be any success. Brooke reminded him that miracles did happen.
Outside Beverly's complex later, Stephanie called out to Beverly, who then strode over to talk through the gates. Stephanie asked why Beverly hadn't returned to work, but Beverly said nothing. Stephanie stated that her family had made a mistake in accusing Beverly, and they wanted to make things right. In Beverly's silence, Stephanie added that visiting the complex had really impressed her.
Stephanie said she knew how hard it was to succeed in the world, even when one did have family support, so she was amazed at how well the emancipated young adults had done for themselves. Beverly wondered if it mattered. Stephanie insisted that it did. Stephanie added that Beverly mattered, too. Stephanie asked for another chance, and Beverly unlocked the gate that separated them.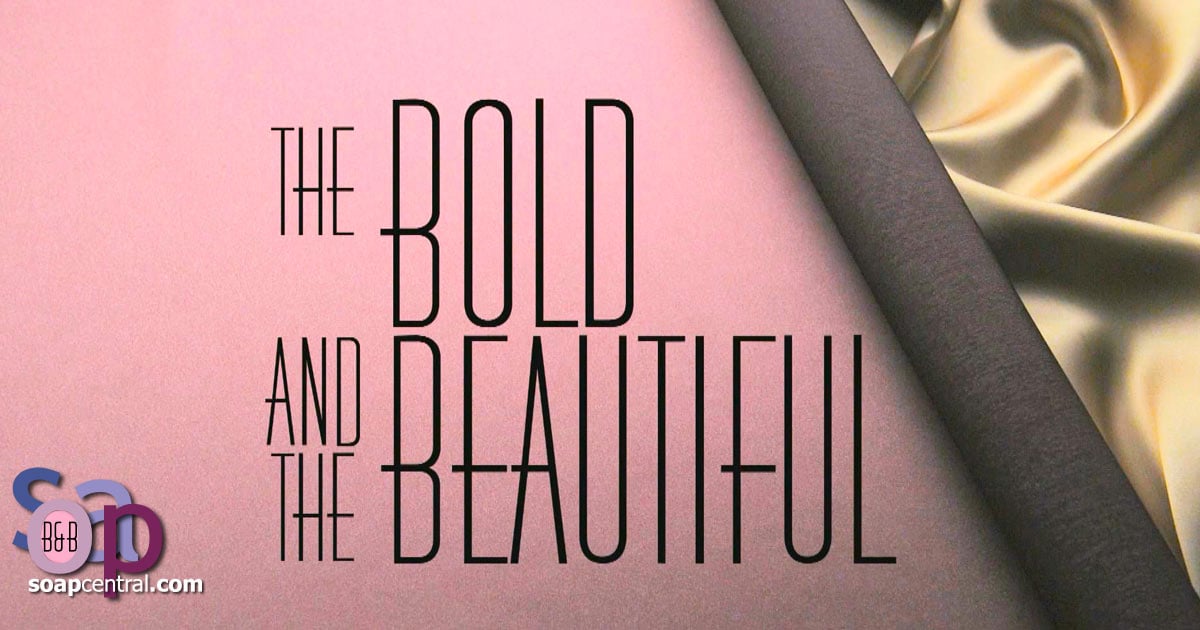 Tuesday, December 20, 2011
At the community home for foster kids who had aged out of the foster system, Stephanie begged Beverly to forgive everyone at Forrester for accusing her of stealing the designs. Beverly remained quiet. Stephanie encouraged Beverly to return to Forrester. Stephanie said that she had learned a lesson and she hoped that Beverly had learned one too.
On the Shady Marlin, Katie visited Donna, and Donna explained that Nick had not admitted that he and Jackie had stolen the designs, but Donna said that she knew it was no surprise to Nick. Donna lamented, "He led me on." Katie disagreed. Katie explained that she couldn't condone what Nick had done, but Katie felt that Nick had done what he did in order to save Jackie M.
Donna said that she had to leave the boat and move, and it hurt because she felt something special towards Nick. She recalled their kiss on the boat and said that she felt their relationship never got a chance. Donna became tearful when she talked about Nick and Jack.
Katie and Donna recalled that Jack was Brooke's biological son. Donna said that it hurt that she had been excited about a new relationship after failing in her marriage to Justin. Katie said that Donna's relationship with Nick didn't have to end. Katie said that Nick was a good guy who had been pulled into a bad situation to save the company.
Katie said that being married to Bill had taught her that business can be ruthless. Katie said that Nick's actions didn't have to be a deal-breaker. Donna said that it really bothered her was how much she was going to miss Nick and the boat.
Nick and Jackie entered Nick's home and discovered the entire house had been decorated for the holidays. "Holy Holiday," Nick said. Pam, decked out in a Christmas sweater and reindeer antlers, said that she had overheard them talking about calling in a Santa's helper to decorate. Pam said that she had persuaded the babysitter to let her into the house.
Pam showed them homemade stockings she had made. Pam stood under the mistletoe and waited for Nick to kiss her, and he obliged. She thanked Nick for letting her spend the holiday at his home with him with his family because she had no place to go. She worried that she and Stephanie had become enemies.
Pam went to check on Jack. Nick said that Pam had become Clark Griswold. Jackie reminded him the business had become a success, thanks to Pam. Nick told Jackie that he had been disappointed in himself because he had hurt his relationship with the Forresters and blown any chance he had with Donna. Jackie told Nick to focus on Pam, who considered Donna her enemy.
An elf -- a friend that Nick had hired to pose as Santa's elf -- showed up at the door and said he had to deliver an extra special gift to Jack, who walked down the stairs with Pam. Jack said that the house looked cool all decorated for the holiday. The elf gave Jack presents to open, and Pam checked on dinner. While Jack opened his early Christmas gift, Donna arrived at the front door. Jack ran over and kissed Aunt Donna and asked her to read him a story. Donna said that she would read to him after she talked to Nick.
Alone with Nick, Donna apologized for being so harsh when they had spoken earlier. She remembered that he had been very sweet to her, and they had shared some special moments. Nick agreed that it would a shame to throw it all away. Donna said they needed to move slowly, but Nick moved closer and kissed her. Pam appeared in the doorway, and angrily saw the kiss.
At Forrester, Eric and Ridge were on the phones yelling at private investigators to determine who had stolen the entire collection. They agreed it had to have been someone inside Forrester. Madison entered and said that Pam had been out sick, so Madison had to handle the phones. Eric told her to continue to say that they had no comment regarding the canceled showing.
Stephanie returned to Forrester and told Eric that she had found Beverly and apologized for all the Forresters' accusations. Stephanie said that she didn't think Beverly would return to Forrester because she was too hurt. Stephanie explained that when foster kids turned 18, they were given $500, and they were sent out on their own.
Stephanie said that she wanted to help the nonprofit organizations that assisted the youth aging out of foster care. Eric decided to put Thomas to work on it. He added that Forrester could offer scholarships and mentoring programs. Stephanie said that none of the kids she met had been jaded or felt sorry for themselves.
Stephanie was upset with herself that she had accused Beverly of being a thief. Beverly appeared in the doorway behind Stephanie, but only Eric could see her. Beverly said that Stephanie was hard to say no to. Stephanie hugged her.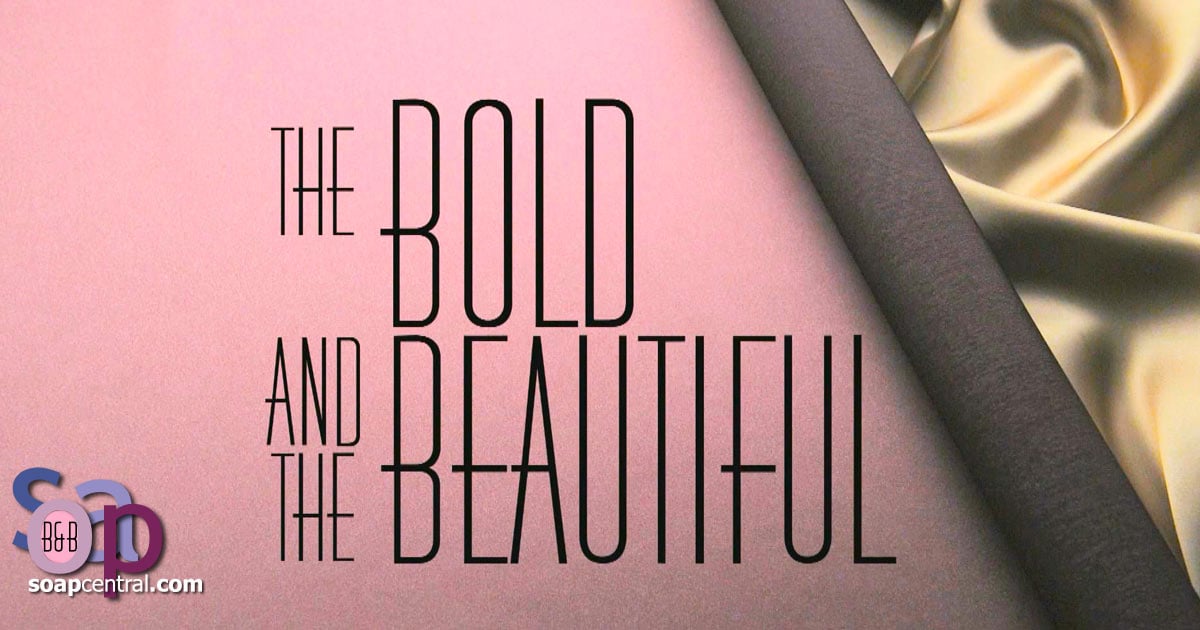 Wednesday, December 21, 2011
At Forrester, Hope sat in a meeting with Rick and Steffy. At the meeting's conclusion, Rick wished Steffy an enjoyable time with the Spencers over the holiday. Steffy yakked about being newlyweds and their plans to attend every social occasion with the Forresters and Spencers in order to be seen. Rick noted that she would be in Mexico, but Steffy said the Spencers weren't leaving until after Christmas.
Rick wondered why Steffy was so insensitive to Hope, but Steffy noted that Hope had accepted her marriage. Steffy admitted that she had gotten Liam away from Hope in a dishonest way and that it was not one of her best moves, but she added that Liam was over it. Steffy told Rick to get over it also.
Steffy wanted the entire Logan clan to get over it, including Katie, who insisted on trying to persuade Liam to leave Steffy. "Ain't gonna happen," Steffy said. She suggested that everyone put it all behind them and try to get along for the holidays.
Once Rick was alone, Liam entered looking for Steffy. Rick grilled him about who he really wanted to be with. Liam refused to discuss it. Rick shared concern that Liam would end up regretting his choice. Liam said he had no plans to leave his wife. Rick talked about how Steffy was not the lady Hope was. Rick added that Thomas was working overtime to win Hope's heart.
Liam agreed that Hope was extraordinary and lived her life as a role model. Rick encouraged Liam to undo what he had done. Rick warned that Hope would soon move on, and it would be too late for Liam. Rick said he had spent too long trapped in a marriage, then warned, "Don't let it happen to you."
Hope entered. They all agreed that it would be another awkward holiday at the Forresters', but Liam added that he would be thrilled to see Hope's smile. Hope told Liam she had expected to share her first Christmas together with Liam. Instead, she said she would smile and be full of holiday spirit. She said she would somehow focus on what she had instead of what she didn't have. She left. Rick told Liam to end his marriage after the holidays because he belonged with Hope.
Thomas and Marcus met about coordinating future events with a resort that had promised Forrester all kinds of freebies for visiting. Marcus wanted Thomas to go check it out. "Margaritas and senoritas," Marcus promised. Marcus added that it could be promising for fashion events and could also come in handy to impress a certain lady.
Marcus suggested that Thomas coordinate a trip to the resort after Christmas with Hope. Thomas liked the idea. After Marcus left, Steffy entered and encouraged Thomas to push Hope into more of a relationship. Thomas mentioned a resort getaway, and Steffy said it was perfect. Steffy suggested that Thomas get Hope into bed, get a ring on her finger, and get her over Liam.
At Nick's, Nick kissed Donna, and Pam watched. Nick asked Donna if he was forgiven for his business decisions. He reminded her that he had a business side and a personal side. He wanted to show her the personal side because he cared about her. They kissed again.
Donna went upstairs to read a book to Jack, and Nick warned that it could be more than one book. Donna said it was fine, and she headed upstairs. Jackie entered and told Nick that Pam and Donna were mortal enemies. Jackie was worried that Pam would retaliate against Donna if she even had a hint that Nick was interested in Donna. Jackie also worried that Donna would see Pam's stocking hung on the fireplace.
Nick said that Donna wouldn't notice the stocking. He suggested that if she did, they could say Jack had a guinea pig named Pam. Jackie doubted that the deception would work. She also wondered where Pam had gone because she had disappeared from the kitchen.
Nick said that Pam had rented a snow machine to impress Jack so Pam was probably outside playing with it. Nick looked outside to see if she was with the snow machine, but Pam was nowhere to be found. Nick wondered what Pam could possibly do even if she did find out that Nick was interested in Donna. Jackie reminded Nick that Pam had done terrible things to Donna in the past.
Donna entered and Jackie tried to send Nick and Donna out on the town. When they opened the door, the elf that they thought was Jerry, a Jackie M employee they had hired earlier, appeared at the door. Donna decided to pose for a picture with the elf, but he knocked her on the floor and called her a hot tamale.
Donna wondered why he had called her that name, but instead of answering, the elf dumped the giant punchbowl of eggnog over her head. Nick and Jackie apologized and said that Jerry must have gotten into too much eggnog of his own. Donna said goodnight, but as she exited, the elf blasted the snow machine at Donna. Nick and Jackie angrily chastised the elf, and they discovered Pam was in the elf uniform. Pam warned that Nick was not going to be with Donna on her watch.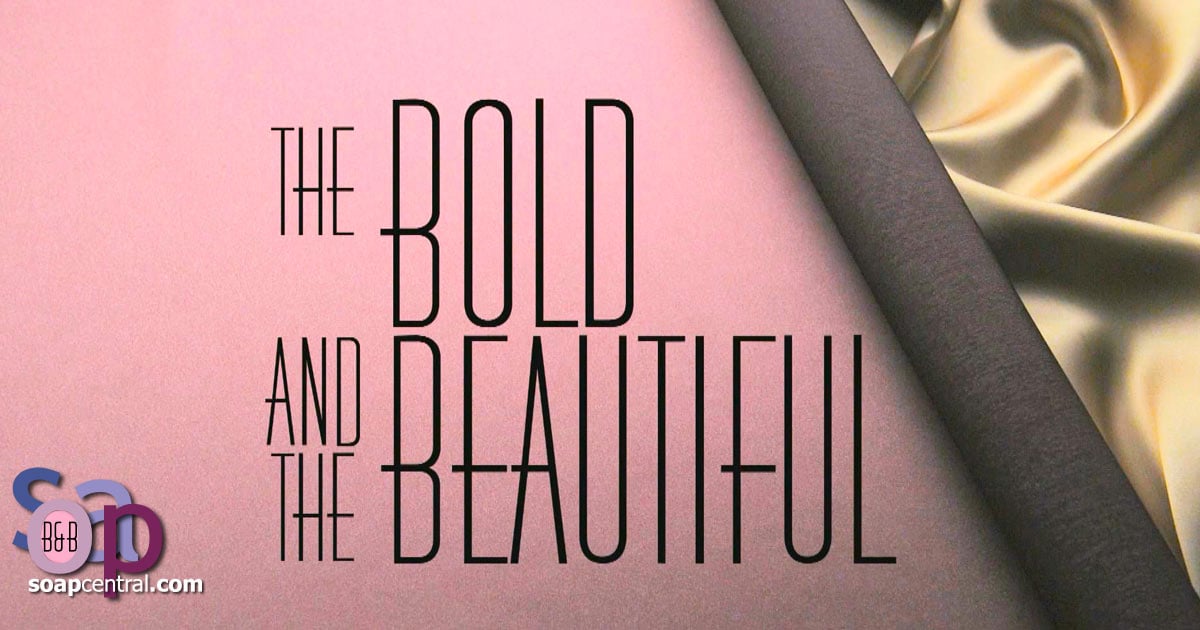 Thursday, December 22, 2011
At the beach house, Katie and Bill kissed by the Christmas tree. Alison finished setting out the food and wrapping gifts for the Spencers' holiday gathering that evening. Alison handed Bill an itinerary for his family vacation and left.
Steffy and Liam entered, and Steffy complimented Katie's decor. Katie quipped that Alison had done it, but Steffy guessed Katie had put a hand in it. Steffy said she and Liam had looked forward to their first family Christmas. "Joy to the world," Katie cynically replied.
Later, Steffy handed Katie some champagne. Steffy was sure Katie would rather not share the holiday with Steffy, but Katie figured they had to make the best of it. Noting that Bill and Liam were remarkable men, Steffy stated that she wanted to give Liam the kind of life Bill had with Katie. Steffy said she loved Liam, and the men were counting on their wives.
Across the room, Liam noted that Katie was great for his father, and Bill said that Steffy was great for Liam. Bill predicted that he and Katie would be together for a long time, and Liam and Steffy would be along for the ride.
The Spencers opened gifts, and Katie was surprised to receive a book about miracles from Steffy. Steffy said Katie was a miracle because of her brother's heart. Bill then gave Katie a necklace. He put it on her and said that Katie was his miracle girl. He considered that Katie helping him to find Liam had been the greatest gift ever, and Bill was thankful for her every day.
Afterward, Katie went to the porch, and Bill followed her. The Christmas spirit had moved him, and he remarked that he hadn't known what he'd been missing by skipping the holiday in the past. She said it had made her realize how in love she would be with a stubborn man, and they kissed.
Inside, Steffy flipped through a Cabo San Lucas brochure. She loved the place, but wished they could have a trip of their own. Bill and Katie entered, and Liam asked if the trip was still on. Bill said he'd decided that he wanted a private holiday with his wife, and Steffy cooed that she and Liam were going to Mexico. Kissing Liam, Steffy whispered that she couldn't wait to be alone with him.
The family sat by the fireplace and marveled at the beauty of Christmas. Liam felt lucky not to be alone any longer, because he'd found his father. Bill apologized for their rough start, but Liam said they'd learned valuable lessons from each other. Bill attributed that to Katie, who'd known, before he had, what fatherhood would mean to him. Bill then decided to take the Christmas thing one step at a time, which meant he wouldn't be joining the rest of them at the Forrester house the next day.
Bill gathered his family around the tree and stated that the evening had been incredibly special. He hoped they'd have many more just like it. Bill thanked Liam and Steffy for being there, and then Bill thanked Katie for giving him his first Christmas. She insisted that it wasn't Christmas without a carol, and the family cajoled Bill into singing one "Fa la la la" verse of "Deck the Halls."
At Forrester, Brooke and Rick tried to get Hope to go out, but Hope said they didn't have to babysit her that evening. Though Hope wished she could spend Christmas Eve with Liam, she'd accepted things as they were. Rick noted that Liam still loved Hope; Rick could tell by the way Liam had lit up when she'd entered the room. Brooke remarked that Liam would be at the holiday dinner the next evening. "With his wife," Hope quipped. Rick said Liam would be married to Hope, had it not been for Steffy, and Hope replied that she hadn't forgotten.
Thomas arrived, and Rick invited Thomas to Big Bear. Thomas said he had plans and asked Hope what her holiday plans were. Hope said she had none, so Rick decided that Hope would go to Big Bear with him. Thomas asked to talk to Hope alone, but Rick was hesitant to comply. Hope said it was okay, and Brooke pulled Rick out of the room. To Hope, Thomas wondered if he were as dangerous as Rick was making him out to be.
Thomas asked about Hope's holiday plans, and Hope said she was keeping her options open. He reminded her that Liam was with Steffy, and they had plans of their own. Hope was befuddled when Thomas said the Spencers were all going on a trip together. Thomas suggested that Hope let him take her away, because she needed a holiday. He claimed she could call the shots, and he'd take her back home if she didn't like it. He doubted that would happen and handed her a Cabo San Lucas brochure.
Hope seemed excited, but dubious about the trip. Thomas tried to persuade her, but she continued to be unsure. He said she needed to be with someone who could teach her to smile and have a good time again. Hope offered to think about it. Thomas warned that she could do that while packing her bag, because he wouldn't accept a refusal.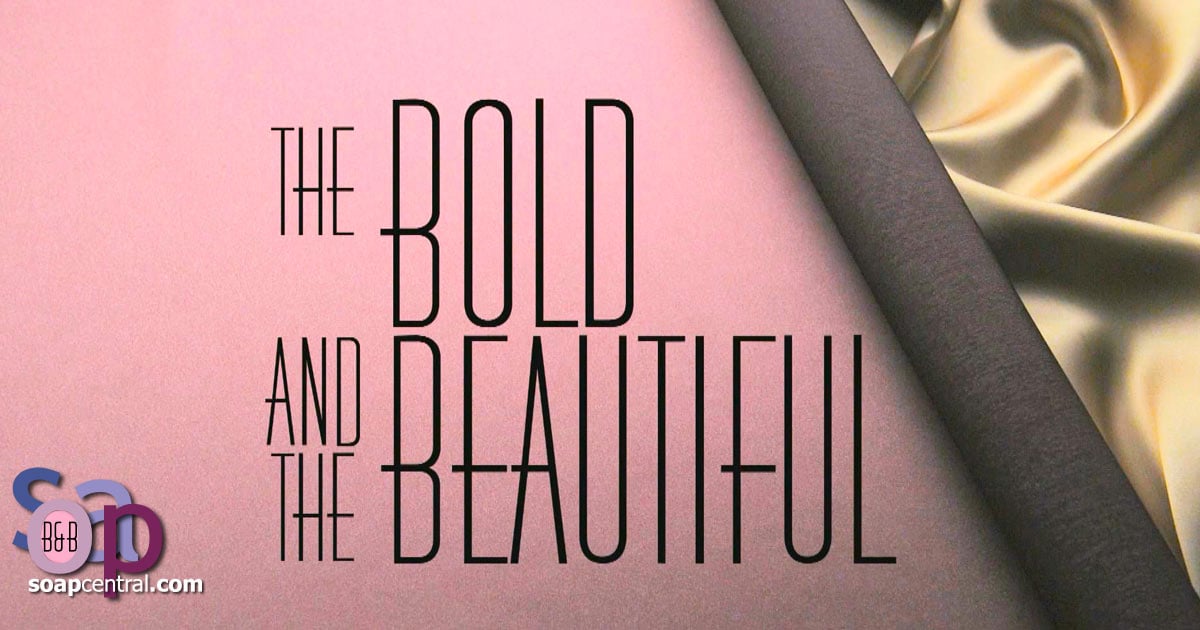 Friday, December 23, 2011
In downtown Los Angeles, Thomas and Hope marveled at the holiday decorations while on their way to the Christmas fair at the farmer's market. Once there, they made gingerbread men and then browsed the Christmas tree lot. Hope picked up a little skeleton of a tree, which barely had pine needles on it. She smiled hopefully, but Thomas shook his head. They then poked their faces through Mr. and Mrs. Claus cutout boards to take pictures, and Hope hopped on Santa's lap for a photo.
At the beach house, Katie prepared to go to the Forresters' house. She couldn't believe that Bill really wasn't accompanying her to the Forresters' dinner. Bill figured that the Forresters hated him, so remaining at home was his gift to them.
At the Forrester mansion, Stephanie told Ridge, Thorne, and Felicia that Pam wasn't attending the dinner, nor was she dropping off any food. Ridge guessed that was the reason Stephanie had permitted the Logans to cook. Taylor arrived, and Steffy was surprised that Thomas wasn't with Taylor. Liam and Steffy noticed that Hope wasn't there yet, either.
Katie arrived and Taylor and Steffy promptly greeted her. Katie decided to go to the kitchen, but Taylor pulled her aside to ask her to keep things friendly. Katie got irritated, but Taylor said the holidays were a time to make better choices. Taylor hoped Katie would treat Steffy like family.
Katie rolled her eyes, but Taylor strode over to advise Steffy that she had to work on it with Katie, too. Ridge joined their talk and said that Steffy was beaming. He was very happy that things had turned around for his daughter. Taylor smiled as the father and daughter hugged.
In the kitchen, Donna shrieked upon touching the slimy, raw turkey, and Brooke complained because she hadn't thought Stephanie would actually take them up on their offer to cook. Donna said it would take over a day to thaw out the turkey, but Brooke replied that they didn't have that kind of time. Donna decided to cook it at a higher temperature, and Brooke wondered how high the oven went. Donna set it for 500 degrees, and the panicking sisters hoped Katie would get there quickly.
"Oh, my God," Katie murmured when she and Liam entered to the kitchen and saw her sisters wrestling with the turkey. Donna forced its legs apart while Brooke tossed berries inside. Liam decided to walk out, but wound up hopping when Donna warned him not to step on the mashed potatoes. Katie dived in to rescue her sisters, and Donna, who couldn't even pronounce the spices, was deeply grateful.
In the foyer, Liam called Bill, who had no interest in being talked into the dinner, or receiving leftovers. Bill figured that unless Katie could save the turkey, it'd be hopeless. Liam relayed that Brooke and Donna's handling of the bird looked cruel and unusual, but Bill wasn't surprised.
After the call, Ridge strode up and assumed that Liam had been talking to Hope. Liam corrected that it had been Bill on the phone. "You're married to Steffy now, and don't ever forget that. Merry Christmas and welcome to the family," Ridge said, firmly patting Liam's neck.
Brooke entered the room, and Stephanie asked how the cooking was going. Brooke nervously said it was fine. Stephanie thanked Brooke, but Brooke said it was just dinner. Stephanie replied that it wasn't that, because any fool could make a turkey.
Stephanie wanted to thank Brooke for being there, because she'd put through Brooke a lot that year. Brooke stated that she loved and forgave Stephanie, and anger was pointless, because they had many good things to do in the world. "Okay, I love you, too," Stephanie admitted and then sent Brooke to check on the turkey.
When Brooke returned to the kitchen, she noticed that it was hot in there. She then wondered if the turkey was supposed to smell that way. Donna said it smelled like a barbeque, and Brooke stated, "A barbecue gone bad." Katie opened the oven, and smoke bellowed out as she grasped the turkey with her mitts. Katie whipped the cover off the pan and revealed a burned turkey.
In the living room, Hope and Thomas finally arrived, and Marcus and Dayzee were relieved that dinner would be soon. Rick mirthlessly smiled as Hope beamed that Thomas had taken her on a Christmas adventure. Spotting Thomas and Hope, Stephanie announced that it was time to eat. As everyone convened in the dining room, Hope and Liam's gazes briefly met.
While the others found their seats, Steffy approached Hope to wish her a merry Christmas. Steffy hoped they could put aside their differences for the day, and Hope gasped, replying that she'd wanted to offer the same thing. Hope wished Steffy a merry Christmas, too.
Katie nervously set bread on the table and poured herself a large glass of wine as Brooke announced that Katie had made a great salad. "Who wants salad? Bring out the bird!" Ridge replied. Katie murmured that someone had better explain. Donna asked if Brooke wanted to. "We burnt the bird," Brooke bluntly stated, and Donna added, "To a crisp." Stephanie joked that the Logan girls were famous, but obviously not for cooking turkey.
Just in time, the front door opened, and they heard, "Ho! Ho! Ho!" as Bill sauntered in with a perfectly cooked turkey. Katie wondered how he'd known, and he said his Spencer senses had told him.
Stephanie decided to speak before they ate. She said that she could be dead -- or alone after the shenanigans she'd pulled that year -- but instead, she was fortunate enough to celebrate with them. Stephanie blew Eric a kiss, and turning to Brooke, Stephanie wondered why it'd taken so long for her to realize what a wonderful person Brooke was. She asked Brooke to never let her forget it, and Brooke promised not to. "That's what I'm afraid of," Stephanie said with a chuckle.
Eric asked everyone to join hands for a prayer, and Katie took Steffy's hand. Steffy laced her free hand with Liam, who then joined his other hand with Hope's. The family prayed and ate dinner. Afterward, they gathered around Eric at the piano to sing "We Wish you a Merry Christmas." Bill smiled and swayed to the music, but true to form, he did not sing.