I was very excited when SoapNet first announced they would be running a "DAYS Decathlon" during the two weeks of the Olympics. In my mind, I was imagining truly classic episodes being played-Marlena's exorcism, when Hope was "killed" after being dropped into a vat of acid, when Sami announced her pregnancy at Carrie and Austin's wedding. You know, those plot changing, major moments that people still talk about years later. So I have to admit to being disappointed by the episodes that SoapNet (and the actors that chose them) served up.
Some of the choices made sense. Like the episode that Kyle Lowder (Brady) picked: being shot by Abe. Though he's been on the show quite a few years now, that and the Phloe or Broe story are the only meaty plots Kyle has had to play. Missy Reeves' choice of the first time Jack and Jen made love was great, as was Ali Sweeney's decision to play the episode where Sami was about to be put to death for Franco's murder. Even the choice by Kristian Alfonso (Hope) to show the episode when the Bradys had to give little JT back to the Reibers I thought was a good one, because that was a truly defining (and heartbreaking) moment in Bo, Hope and Shawn's lives.
But out of all the huge Bo and Hope shows, why did Peter Reckell choose the episode where Bo beat the hell out of John after finding Hope (who was inundated by Princess Gina's memories) kissing John? Why did Bryan Dattilo pick the show when Lucas realized he had feelings for Sami? While they were important moments to get current storylines where they are today, I would hardly call them classic episodes, or episodes of great magnitude and importance. I would much rather have seen an episode of when Sami and Lucas were scheming buddies, or the episode when they slept together and conceived Will.
Not to mention, when they said "classic," I was expecting classic as in old, as well as classic as in defining, episodes. The oldest show that was played was the first, when Jack and Jen first made love back in 1990. The next oldest episode was from only five years ago, when Sami was on death row!
I was looking forward to laughing at old hair and clothing styles, to exclaim, "he was with her?!?" in disbelief; I wanted to marvel at recasts, see long forgotten characters and be reminded of other, smaller plotlines that were going on in the background. Truthfully, I feel a little cheated.
After all, what is there to say now? Gee, Belle was so young in the episode where everyone blamed Brady for her being in a coma and Abe shot him. Or, ahhhh, Valentine's Day 2003-another V-day spent apart for Belle and Shawn. How about, Austin (or Colin, or John Clarke as Mickey) was still on the show. It just loses its effect when the episodes are still fairly recent. All those comparisons and contrasts are boring because they're still somewhat fresh in our minds.
Obviously there was a lot more to play with when it came to that episode from 1990. That show was just after Ernesto Toscano's 'Cruise of Deception' had crashed onto an island, and just before Hope supposedly died (boy, the foreshadowing that went on then!). John was still Roman, Marlena was "dead," Izzy B was alive, Victor had just discovered he was her father, and Roman and Izzy were falling in love. Vic looked young still, slim and dashing, and John/Roman was working some mean looking long hair. Julie looked ravishing even by today's standards in a very 80's style red dress, and she and Victor managed to work a truce of sorts between themselves-one that would eventually lead them to date! And what I found most amusing of all was that it was yet another island storyline; one that featured many of the same players as today's Island story! See how much more fun it was to look back on that episode, and how much more I had to work with?
I really feel like there is not all that much more to say about the Decathlon. With all the real life drama going on at the Olympics (Will Michael Phelps tie the record for most medals in a single Olympics? Will Paul Hamm have to return his gold medal?), I feel like in the match between the Olympics and the Decathlon, the Olympics scored a definite gold and left the Decathlon in a disappointing last place.
Roxanne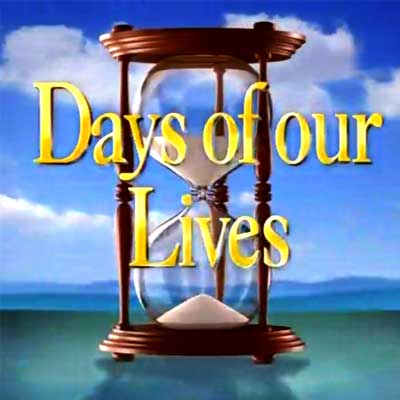 ---
---
---
Share this story with friends, family or the world.

PRINTABLE VERSION
View a printer friendly version of this article
---