Days of our Lives executive producer Ken Corday is tight-lipped about the reports, but sources have told Soap Central that Lisa Rinna (ex-Billie Reed) will be returning to the show later this summer.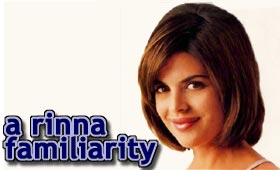 The reports of Rinna's possible return as Billie first surfaced last fall. At the time, the reports indicated that the show wanted to bring back Billie - either with Rinna in the role or Krista Allen, who played the part from 1996 to 1999.
Rinna appeared as Billie from 1992 to 1995. Last month, Rinna and husband, Harry Hamlin, welcomed new daughter Amelia. It is said that the show's writers delayed brining back Billie because of Rinna's pregnancy. Now that Rinna has had her baby, the rumors have once again popped up.
Like Corday, an NBC spokesperson had "no comment" on Rinna's possible return.