Another week, another casting coup by Days of our Lives. The sole remaining NBC soap has lured another former daytime star to its rosters. Wallace Kurth (ex-Ned Ashton, General Hospital) will reprise the role of Justin Kiriakis this summer.
It's been just over 18 years since Kurth last appeared in Salem. He appeared on Days of our Lives from February 1987 to February 1991. Since that time has gone on to appear on two other soaps and host his own reality series.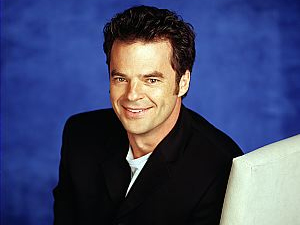 In 1992, Kurth began a 13-year run on ABC's General Hospital, where he played the role of Ned Ashton. The actor was taken off contract in 2005 when the show's writers determined that they could not come up with any more storylines for his character. Kurth continued to appear on a recurring basis, but last aired in July 2007.
In spite of not having any storylines for his alter ego, Kurth found work on the Disney-owned SOAPnet channel, playing a role he knew very well -- himself. From 2004 to 2007, Kurth hosted 1 Day With..., a reality-based series that looked at the lives of soap stars when they were not at work.
For a brief period spanning from late-2007 to early-2008, Kurth appeared as Sam on As the World Turns.
Kurth's return to Days of our Lives marks the second high-profile return in as many weeks. Last week, Soap Central reported on the return of Crystal Chappell (ex-Carly Manning). Chappell returns in October.
Kurth, meanwhile, will have his debut two months earlier. Justin Kiriakis returns to Salem on August 10.